How to Get a 5 Star Uber Rating with Cabbie007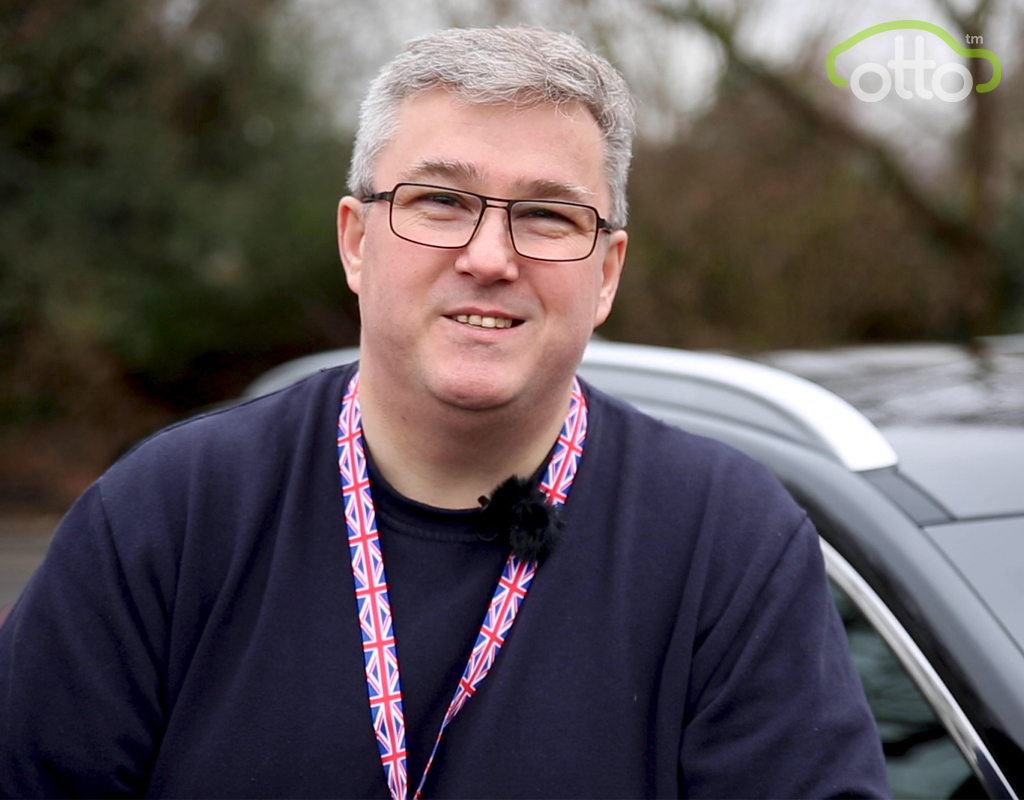 February 22, 2019
As many of our regular readers know already, here at Otto Car we're always looking for ways to help the PCO Driver Community, which is why we thought we'd go directly to the source for today's piece.
Being an Uber Partner means that making a great impression on your customers is super important. From the moment they step into your car until you've safely dropped them off at their destination, your customers should be at the forefront of your mind. After all, keeping them happy and safe is what keeps you in business and the better you make them feel, the better your Uber rating and the better you'll do in the long run.

So we reached out to the very well-known PCO Vlogger, Cabbie007, and asked him to help us bring you his top hints and tips on not only getting, but keeping a 5 Star Rating on Uber.

Cabbie007 has well over a decade's worth of experience in the industry. Having worked for some of London's top private hire operators. Here are his top 5 top tips to get a 5-star rating with Uber.
Tip #1 : Always keep cleaning supplies handy in your PCO car
Make sure to get yourself a good-quality air deodoriser and give your car a quick spritz in between rides. Cabbie007 also recommends winding your windows down whenever you get a chance. It'll help keep your car smelling nice and fresh.
This is a great tip for anyone making use of the ride-sharing app on a daily basis. You're going to be picking up and dropping off countless customers during an average shift, so it's super important that you keep your car smelling like it's just rolled off the lot.
Tip #2: Sick bags! Don't skimp on price!
As a PHV driver, we're sure you've done a night shift and encountered a customer who…shall we say: has had a little too much to drink. Well, if you've ever picked up a customer who began turning green in your back seat, then this tip is for you!

Cabbie advises that you always keep some good quality sick bags in your car. Always keeping a few handy will save you having to get your car valeted every time a passenger loses their lunch.  
Tip #3: Opening the car door for the customer
This one is super easy and will give your customers the impression that you're going the extra mile for them.

Whenever you reach your customer's destination, make sure to jump out of the car and open their door for them. This piece of advice is super easy and guaranteed to have your customers giving you 5 stars each and every time.
Tip #4: The radio
We know what it's like, sometimes the radio can be a saving grace and the only form of entertainment that you're likely to get when you're out on the road, but more often than not your customers are likely not to want to listen to anything on their journey.

Just before you pull up to your customer's pick-up spot, make sure to turn your radio off or keep the volume at a low level. And no worries if you're a driver who likes to have the radio playing when you drive, just make sure to keep the volume low and the station tuned to an English language, easy listening station.

It may seem like common sense, but you wouldn't believe how many drivers forget about this one.
Tip #5: Brakes and Steering
You're probably going to remember Cabbie's fifth top tip from when you first learned how to drive, but they're easy to forget:
Keep your hands at Ten and Two on the steering wheel at all times and only lightly push the brake when coming to stop (unless it's an emergency! Obviously!)

Even if you've been driving for 20 years it's really important that your customer sees that both of your hands are on the wheel and their ride is smooth. Having an uber driver who keeps both of their hands on the wheel and doesn't slam on the brakes ensures that the customer feels safe and secure whilst being driven by you

Cabbie's 5 Top Tips to get a 5 Star Uber Rating are all about ensuring that your customer feels safe and secure from the moment they set foot in your car to the moment they step out. If you follow this guide, you'll be able to install confidence in yourself, your car, and your driving ability. You should always aim to ensure that your customer has no reason not to give you 5 stars!

On behalf of everyone here at Otto Car we'd like to thank Cabbie007 for all of his incredibly helpful hints and tips. Be sure to check out Cabie007's YouTube channel for more great PCO content and if you've got any hints or tips of your own, then let us know on Social Media!

Head on over to Otto Car's Facebook or our Twitter and use the hashtag #5StarTips and if we think your tip is tops we'll retweet or repost your idea for the entire Otto Car PCO Driver Community to learn from!
Watch his full video below