6 cars you won't believe are PCO licenced in London today.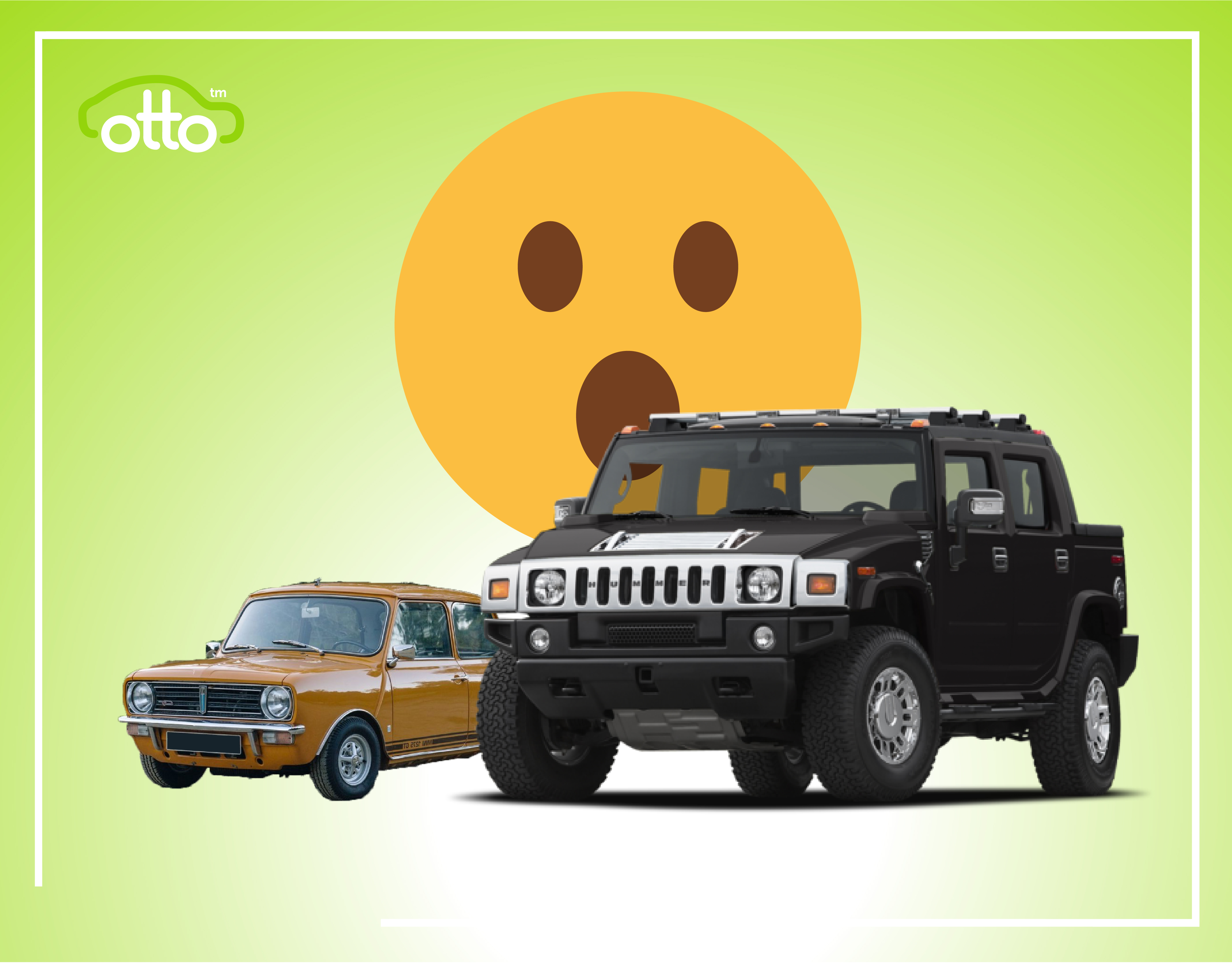 Here at Otto Car we provide a number of PCO cars for the PCO community.  However, even we can't meet every driver's wishes. In fact, when TfL released a list of the different Private Hire vehicles currently working in London, we couldn't even believe that some of them were on list!
So without further ado, we've put together our top picks for the most random of London's PCO cars.
(If you're driving one of these we'd love to hear from you!) 
Morris 1275 GT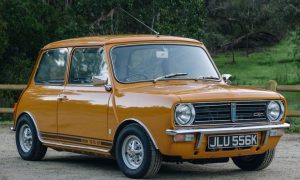 Total on the road: 1 
Positives: Great for people who love their vintage cars.
Negatives: Not suitable for families or tall people.
This two door vehicle might not be ideal for Uber Pool or ViaVan, but it certainly makes for a unique first impression. It's made even more impressive by the fact that the only PHV Licensed version in London happens to be 43 years old! How often do you get to ride in a piece of history?  If you own this car, please get in touch to let us know how you beat the TfL licensing guidelines…
Cadillac Escalade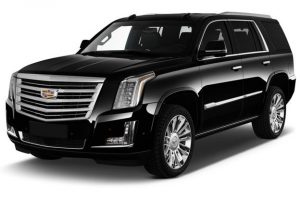 Total on the road: 1
Positives: Looks extremely cool.
Negatives: Might need a step ladder to get inside.
Okay we have to admit, this is a pretty cool set of wheels. If a driver cruised up in this with a pair of shades, a leather jacket, and some heavy rock on the radio, then the average rider might not even complain.
Dodge Limousine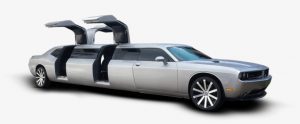 Total on the road: 1
Positive: Spacious enough for most families.
Negatives: You might need a bigger driveway.
This stylish car is like a cross between a bat-mobile and a train. We don't envy the driver that has to make pick ups and drop-offs during a London rush hour. However, once you get past the obvious functionality issues, this car is guaranteed to impress your riders, and each person can even enter through a different door if they feel like it!
Fiat Elegance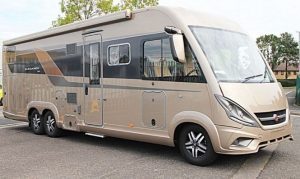 Total on the road: 1
Positives: Could probably make a lot of money on Uber Pool.
Negatives: Not great for alleyways.
Ever want the camper van experience without all the hassle of actually leaving London? Look no further, this spacious caravan could give Noah's ark a run for its money. You might need a longer aux cord for music requests though.
Hummer H3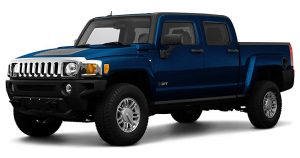 Total on the road: 2
Positives: You'll probably be okay in a collision.
Negatives: Might have to pay a small fortune in congestion charges.
The H3 is perfect for driving Uber during the day, and entering monster truck rallies during the evenings. The guardian voted it in the  top ten gas guzzlers in 2007, so you'll have to be extremely careful with ULEZ.
Ssangyong Rodius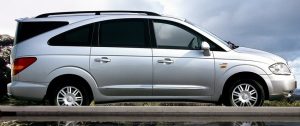 Total on the road: 30
Positives: Doubles down as a hearse. 
Negatives: Not very aerodynamic.
We have to be careful about what we say here, since there are currently 30 people in London who clearly love this car. And why not? It's clearly very easy to spot, so you can easily point it out to your riders, and the boot space will be perfect for storing luggage during those airport trips…
Which is your favourite? 
If one of these cars is really speaking to you, or better yet, if you actually drive one of these, then we definitely want to hear from you on our Facebook page!
Otherwise, you can check out our own  Uber Rental Cars, or could even join one of our PCO Rent 2 Buy Schemes. We can't promise you a camper van, but we guarantee you they'll be easier to drive around London with.