BIG CHANGES TO THE UBER CLEAN AIR PLAN | 15% HIGHER RATES ON UBER GREEN TRIPS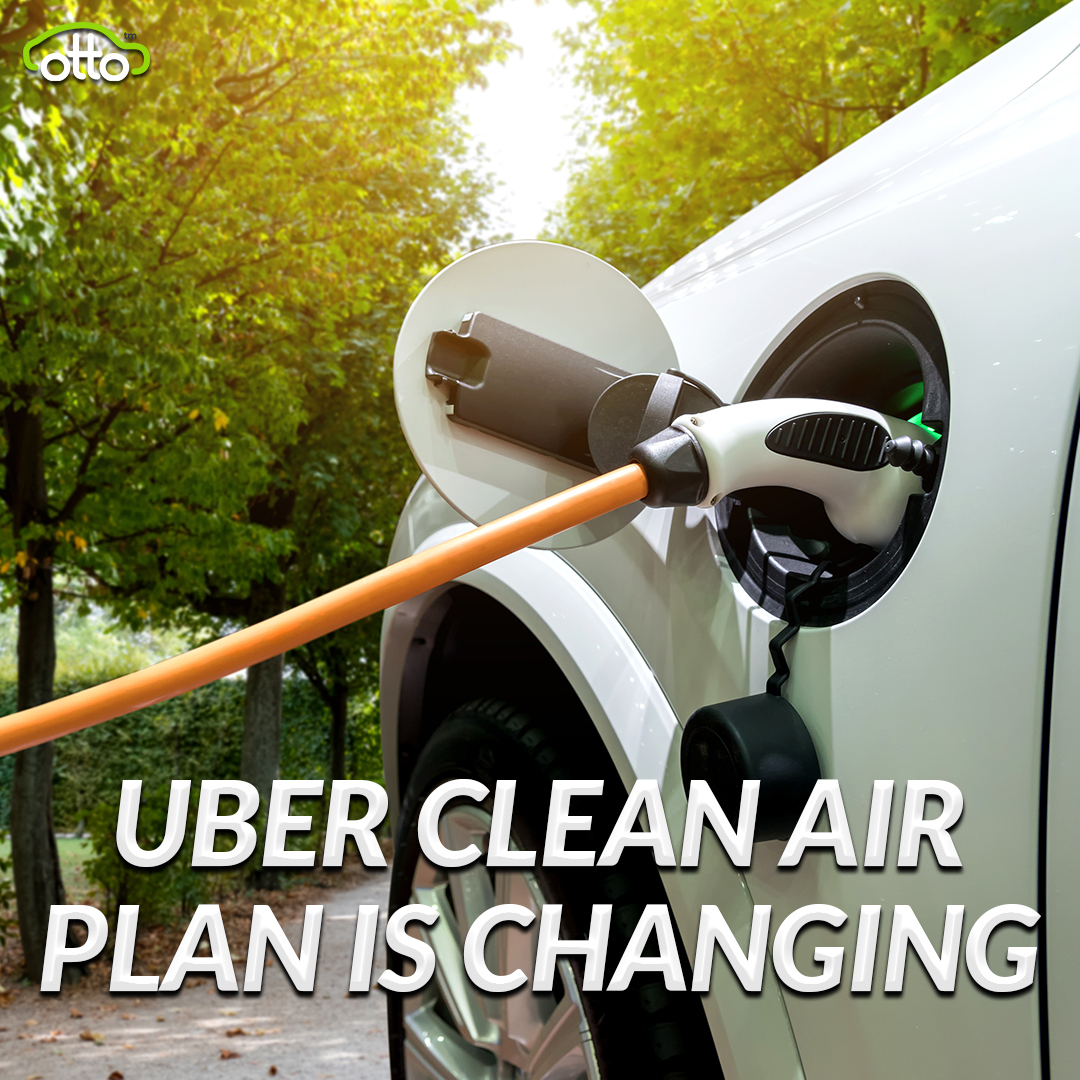 March 14, 2022
Background
The Uber Clean Air Plan was launched in 2019 to help Uber partners switch up to electric PCO cars.
The Clean Air Fee is a 3p per mile extra fee that passengers pay for trips in London (within the M25) to help Uber drivers lower the costs of upgrading to an EV.
Learn more: What is the Uber Clean Air Plan about
What's new?
The Uber Clean Air Plan has changed. The Clean Air Fee will no longer be applied to trips in London. But don't worry, we'll explain it in detail now:
PCO drivers who have accumulated funds continue to be able to use the EV assistance on our popular Rent 2 Buy, Rent 2 Buy +, and PCO Car Hire schemes
PCO drivers who are already driving an EV no longer receive the additional 3p per mile Clean Air Fee.
Instead, you'll receive 15% higher rates (compared to UberX) on all Uber Green trips.
Uber has expanded the area that Uber Green is available in from Zone 1 to the whole of London.
What is Uber Green again?
Launched earlier in 2021, Uber Green is a ride option available exclusively to drivers in fully electric vehicles (hybrid and plug-in hybrid cars are not eligible), which is currently available for journeys starting in Zone 1 of London.
Uber Green has been extremely popular since its launch, considering EVs are greener and better for the environment and with excellent ride quality.
Learn more: Uber Green feature launched in London
Why make the switch now?
Making the switch to an EV isn't always an easy decision. But we think here are some of the best reasons why it's the best time to make the switch to electric.
✅ No ULEZ & Congestion Charges
✅ Reduced fuel
✅ Less wear & tear
✅ Zero emissions
✅ Expanding EV charging network
✅ Exclusive deals from operators, including Uber Green
✅ Quiet & smooth ride – and riders love it!
Find out the top reasons to make the switch now
What are the EV PCO car options?
Brand new 22 plate fully electric PCO cars are ready to own! Here is our latest car range on our Rent 2 Buy and Rent 2 Buy + schemes.
Get instant access to London's largest charging network
Otto Car have helped over 8,000 PCO drivers get on the road. As Europe's largest electric private hire fleet, we're here to support our family of PCO drivers and keep you updated on the latest industry news, fantastic EVs, charging hubs and operator deals as always.