Cleaning Up London: Progress for PCO Drivers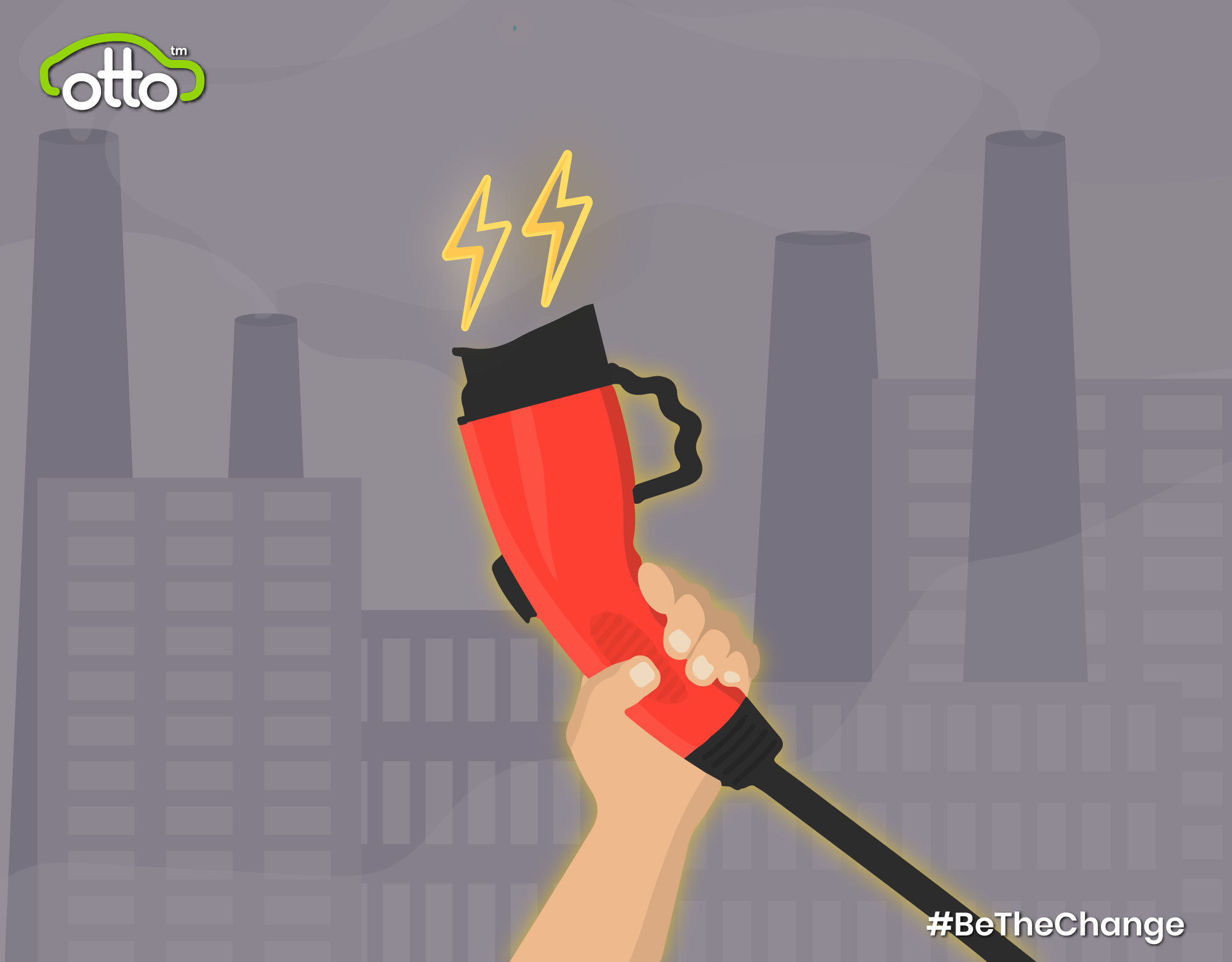 March 2, 2020
Last year might have felt strange for many PCO drivers across London. We were hit with the introduction of ULEZ and Congestion Charges, which required a lot of adapting to begin with.
However, since then, many people across the PCO industry, including Otto Car, had to change the way we operate, and embrace a wider change.
However, in order for us to truly understand the significance of this, it's important for us to remind ourselves of the challenges that we were originally facing, and where we have come since then as a community.
That's why we wanted to put together an article outlining the journey that this capital has undertaken, and the bold decisions that PCO drivers have made to turn dreams of a cleaner London into a reality.
Where It Started
TfL made a bold decision to single out vehicles in London as a main cause of pollution, but was this accurate?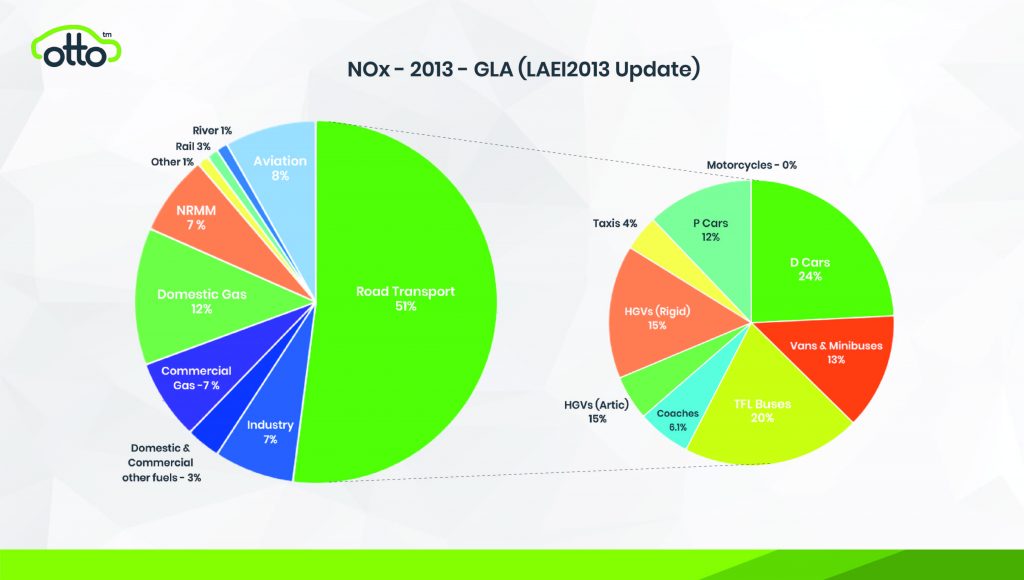 From this graph we can see that road transportation was indeed the largest contributor to harmful emissions in London. This is why ULEZ and Congestion Charges were introduced.
This might seem very high, but when you factor that over 5.8 million journeys are made by car every day in London, it is really not that surprising that it is such a big contributor to air pollution.
How Bad Did It Get?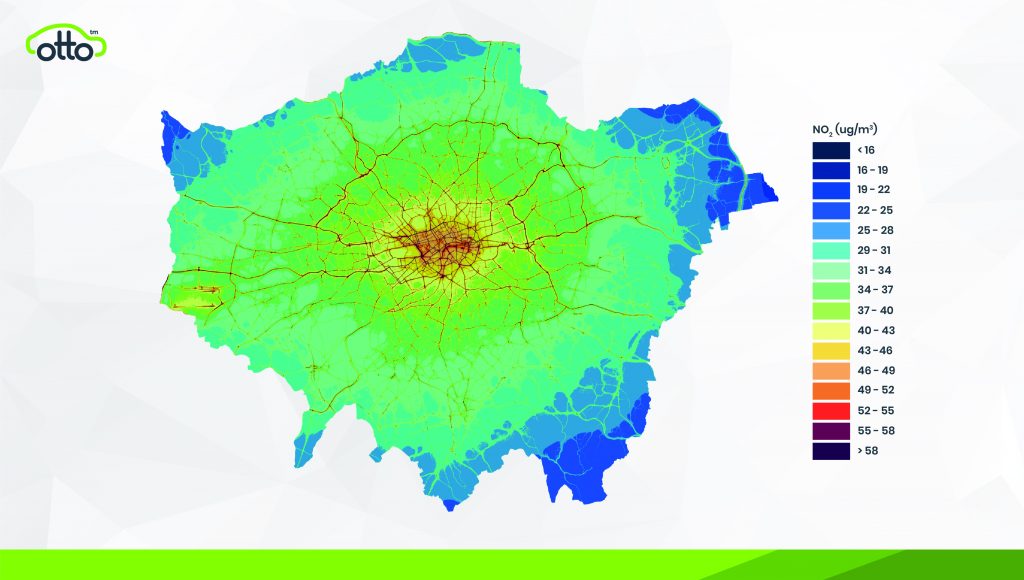 A lot of people that live in London know that the air quality here is not great, but how bad is it really?
One of the big issues with air pollution is that often it is the most vulnerable members of society that end up getting hit the worst.
In London there were an estimated 360 primary schools (out of 450) that were in areas exceeding safe legal pollution levels. This is quite a worrying statistic for anybody to hear.
In addition to this, there are an estimated 9,500 Londoners dying from causes relating to air pollution each year, which we can all agree is far too high.
How Far We've Come
Whilst the figures above might seem very negative, the good news is that since then London has come a long way.
Since the introduction of ULEZ, there are now 13,500 fewer polluting cars in central London every day. There are now also 77% of vehicles meeting ULEZ standards within the zone. In February 2018 this was only 39% and this time last year it was around 61%. 
These improvements mean that there is now likely to be a 45% reduction in harmful gases in the space of just two years.
These are positive statistics, especially considering that this is the air that we all breathe, and many of us are doing our part to make sure that this is improved, not only for ourselves, but for many generations to come.
It is still important to note that over 2 million Londoners, including 400,000 children, are still living in areas with extreme air pollution, so there is still a lot of work to be done.
The PCO EV Revolution
PCO Drivers
Within Otto Car we have seen a  dramatic change in the way that PCO Drivers have transformed over the last few years.
We have come together as a community, and proven that whilst we are all individuals, we can all collectively make a difference through our own actions and choices.
Otto Car made the decision to move into PCO Electric Vehicles and PCO Plug-In Hybrid Vehicles as of last year, and we have been amazed by how many PCO drivers have joined us in fighting for this vision.
Electric Vehicles are the future for PCO drivers, not only because of their lower running and maintenance costs and cheaper fuel prices, but because they are an ethical way for this industry to continue to thrive.
That's why this has been an exciting trend.
The Operators
It hasn't just been PCO Drivers that have made an effort, a number of different operators have made efforts to promote EV cars throughout this past year:
Uber launched their Uber Clean Air Plan, which saw drivers earning money towards their next electric Uber car.  You can hear all about how this has gone by checking out our latest episode of our podcast with Uber. PCO drivers that are interested in using the plan can also work out exactly how their weekly costs will look by checking out our Uber Clean Air Calculator at this link.
It isn't just Uber that have made these efforts either. Kapten recently launched their electric class feature, which allows customers to specifically request EV drivers. ViaVan have also made a lot of efforts to encourage people to join in on their carpooling service. You can hear from both of these operators on our podcast too on Spotify or Apple Podcasts.
Clearly many individuals and companies are investing a lot in this direction, and it seems like an exciting time for the industry.
Interested in EV?
If you are interested in this positive mission, and feel like an Electric Vehicle is the next step for your PCO journey, then look no further than Otto Car's Rent 2 Buy Range.
Our PCO Cars aren't just great for the environment, but they will make you forget that there was anything before EV or Plug-Ins. Our range includes cars like the Nissan Leaf E+ Tekna, the Mercedes Benz E-Class Plug-In, the MG ZS EV Exclusive, the Kia E-Niro, and much more.
There's something for everybody there, with cars that not only feel good to drive, but that can genuinely make a difference too!
#BeTheChange