Coronavirus | Tips and Resources for Uber Drivers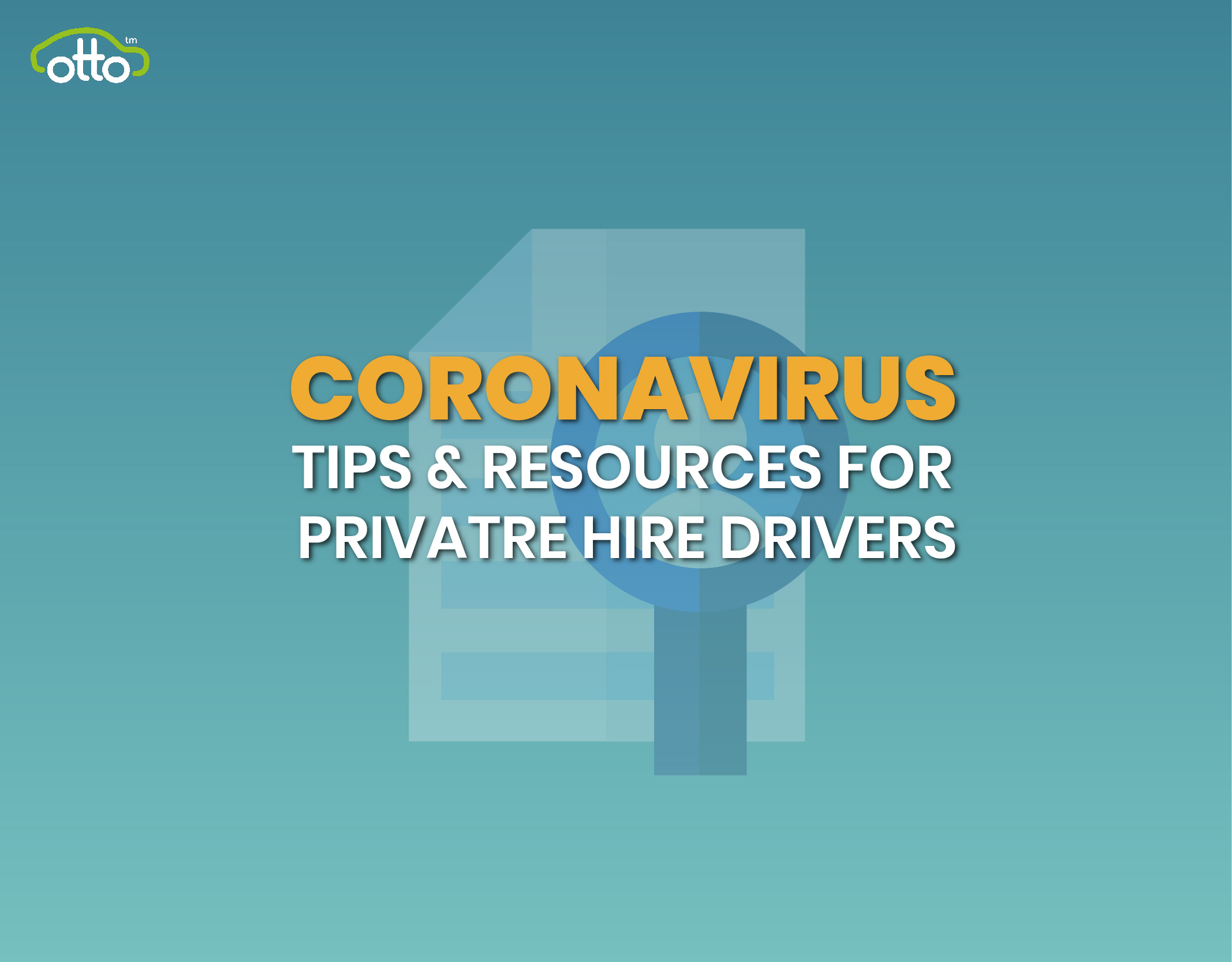 March 17, 2020
Here at Otto Car, we understand the concern Uber Partners & PCO drivers have over the developing Coronavirus situation.  We've put together a few articles & tips that drivers can refer to over the next few weeks.
Please read up on this, and make sure that you are doing everything to stay safe and healthy in this difficult period.
World Health Organisation Advice
The World Health Organisation are a go to resource for taking the correct precautions for staying healthy. You can see their full list of advice and tips at this link 
Their key tips include washing hands regularly, maintaining good social distancing practices, avoiding touching your face, coughing or sneezing into a tissue or your bent elbow, and other tips that could come in handy.
Uber's Coronavirus Resource & Updates
Uber have recently released their intended policies regarding this situation.
We are still waiting to see what this will all look like in practice, however it seems like drivers that are active on the app over the last two weeks will be entitled to some assistance from Uber.
It would be good to read up about this so that you are informed about what will be available to PCO Drivers.
Tips for staying Safe & Healthy
Otto Car recently released an article around tips specifically for PCO Drivers at this link.
A lot of this is information and guidelines released by Uber as well.
In short, drivers should be washing their hands regularly, disinfecting their vehicle surfaces often, preventing spreading germs by coughing or sneezing openly, and refraining from working when feeling sick.
If we all follow this advice then we seriously increase our chances of staying healthy.
UK Government Response
Please see here for the UK Government's own page dedicated to the Coronavirus.
This constantly being updated with the governments advice and tips as they learn more about this virus. It will also help in knowing what procedures are being put in place, and what resources will be open to the genuine public as things escalate.
This is a good resource not just for PCO drivers, but for concerned parents and citizens looking to find out what options they currently have.
Dedicated NHS Page for Coronavirus
Similar to the government's response above, this page by the NHS will help in knowing what procedures the public have to follow.
This includes what they need to know to prevent catching the virus, and what you should do if you think you might have it.
General PCO Support
Coronavirus aside, we've got a wide range of articles, videos, podcasts, magazines and PCO car guides to help you get the best out of your job. Check them all out here on our PCO Support page
These are regularly updated and include new content such as our Uber podcast special,  which discusses their plans to completely electrify their fleet by 2025.