Covid-19 | Otto Car Statement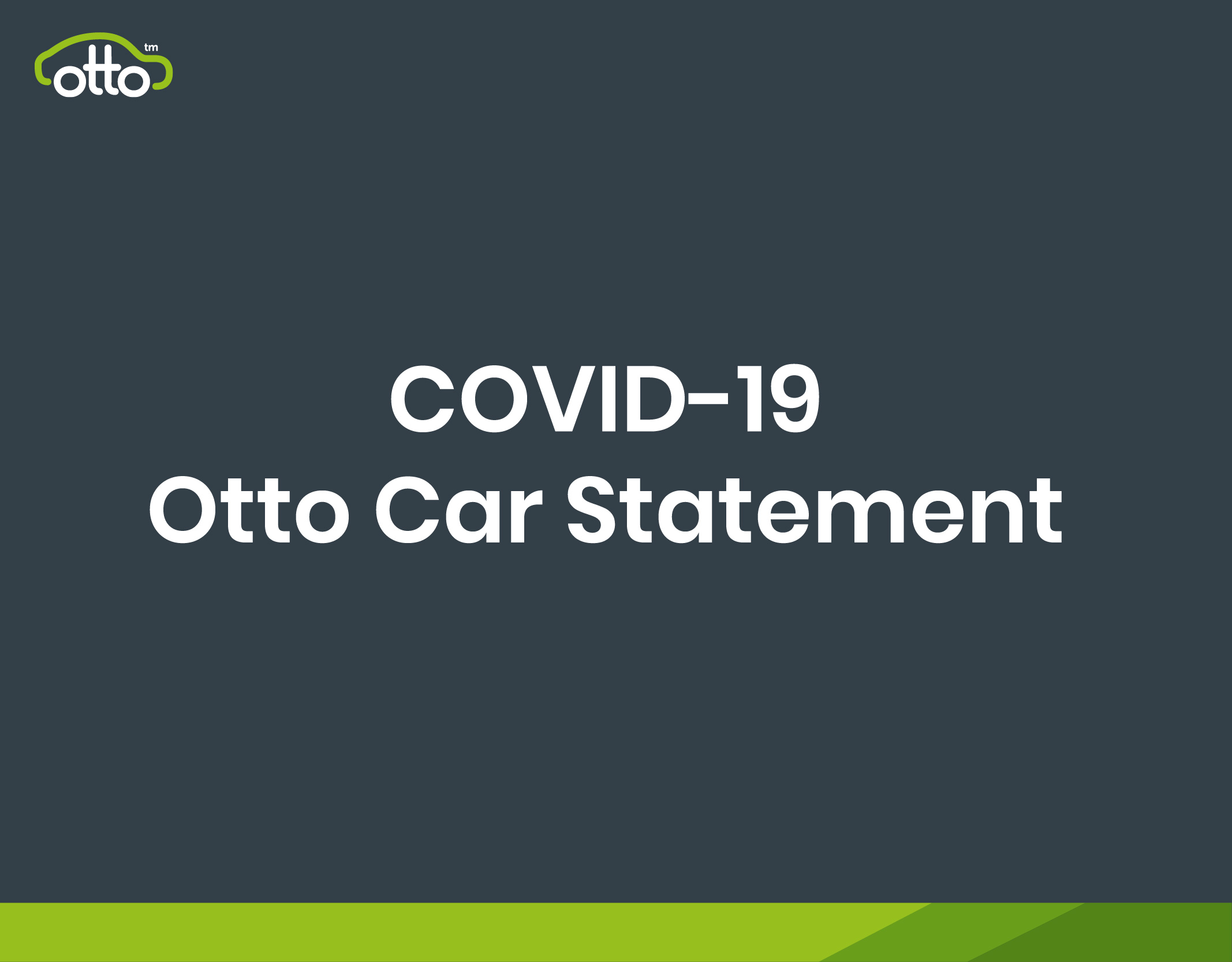 March 17, 2020
We are sure that you are aware of Covid-19 and the effects that it is having on our society. Over the course of a couple of weeks it has changed our entire outlook, and made us question what is most important to us in this world.
Within Otto Car we just want you to know that we have listened to your concerns.
We have been working hard here to make sense of this whole situation whilst also trying to strike the balance between fairness and compassion.
That is why we have taken the decision to temporarily cut our weekly fees by 50% for every PCO driver on our PCO Car Hire & Rent 2 Buy Schemes.
We will be implementing this change as of your next weekly payment, and we will review this every two weeks, factoring in the government's advice and the natural progression of things within the market.
For Rent 2 Buy PCO drivers, this is a temporary discount, and the difference will be applied to the end of the scheme. For PCO Car Hire drivers the weekly price will simply be adjusted as and when differences in the market arise.
The honest truth is that this is the best that we can do at this time, as we will be taking significant losses during this period. We want to help our drivers provide for their families. However, we cannot sustain huge price cuts for long otherwise we will run out of funds. We hope that our PCO drivers will understand this, and that we can all work together to try and make the best out of this terrible situation that we find ourselves in.
Our hope is that by doing this right now, it will still give you a little bit of time to collect some additional savings, which you can save up to support yourselves and your families, and get through these difficult times.
We don't want to be a company that is responsible for adding more grief in this difficult time, and we want to try and help every PCO driver possible to get through these tough times in a comfortable way, and still achieve the success that you have worked so hard for.
We would finally like to offer our thoughts and prayers to those that are already ill, or those that might be in the future, and we wish them even more strength to fight through this.
Rest assured that once this is all over we will try our best to be there for you, by providing vehicles for drivers that need to work and make a living, and supporting the whole Otto Family in getting over the finish line.
After all, it's your success which drives us to do what we do every day, and we are confident that if we all stay united then even this virus can't stop us from achieving this success.
Stay safe and keep healthy.
Kind Regards,
Gurinder Dhillon

Otto Car Policy Update 08/06
Weekly rental payments will continue to be temporarily cut by 50% for every PCO driver on our PCO Car Hire & Rent 2 Buy Schemes until at least 28th June 2020. The Otto Team will continue to monitor the situation on a daily basis and provide further updates closer to the time.