HOLIDAY SEASON GIFT FROM GREEN TOMATO CARS | LIMITED TIME OFFER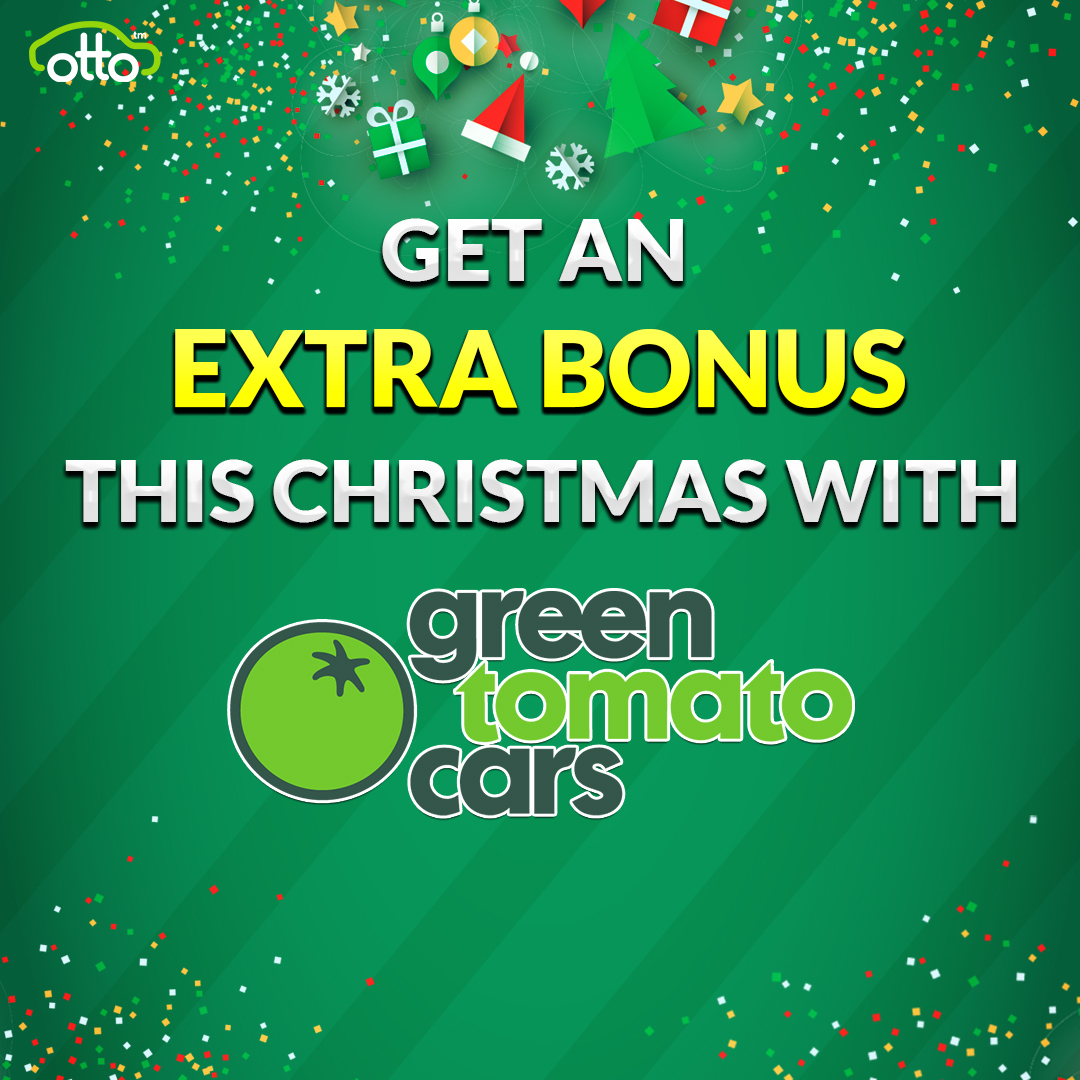 December 15, 2021
Are you ready for Christmas? The holiday season is one of the busiest seasons for PCO drivers. To make sure you make the best of this festive season, Otto Car is bringing you some amazing holiday rewards* from Green Tomato Cars!
From 6pm on December 24 to 6am on December 27, including Christmas Day December 25 and Boxing Day December 26, all jobs will pay double and the average earnings per job will be £45-£55.
There will be a £50 additional bonus for completing 10 bookings on Christmas Day.
Complete the survey and register your availability here by Friday December 17 to get early access to bookings!
Minimum fares
(including uplifts and C-Charge contribution)
December 25: 6am-10am and 6pm-10pm £30.00
December 26: 6am-10am £30.00
Other Christmas Period times: £21.00
*Otto Car is not responsible for Green Tomato Car's offering. The offering is solely between the driver and Green Tomato Car.