Introducing The Otto Charging Network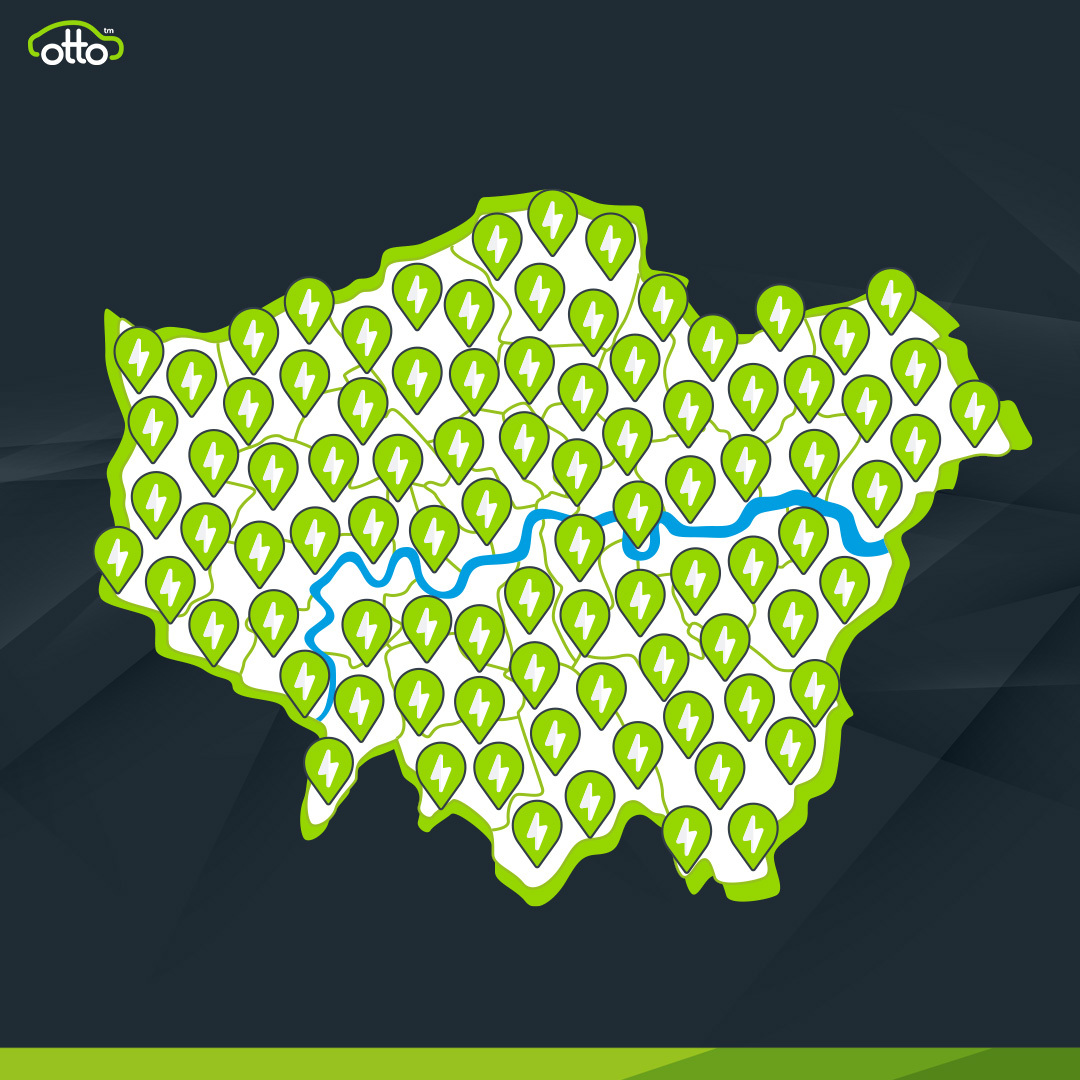 May 19, 2021
Over the last decade we've seen the private hire industry rapidly change, from a majority of diesel PCO cars, to hybrid, and now electric.
The team here at Otto Car have been working hard to help Uber drivers and PCO drivers to make the switch to electric as easy as possible. It has been challenging at times, and in the beginning some key problems were the definite lack of public charging infrastructure and the lack of home charging capabilities for our family of PCO drivers.
But things have been changing rapidly in this period, and the availability of public access chargers in London is growing. There is still work to be done, but we think that our new offering could make all the difference!
From Wednesday 19th May 2021, Otto Car will be offering all new Rent 2 Buy and Rent 2 Buy + drivers the chance to access the new Otto Charging Network (via the Car + Charge plan). This will give Uber Partners and PCO drivers the ability to charge at over 600 rapid chargers in London, that's from 0%-80% in around 30 minutes! 
What does it include? 
Not only will you have access to London's largest network but you'll no longer need a membership to multiple charging companies.

Everything will be under one account (Rent 2 Buy / Rent 2 Buy + contract & Car + Charge plan).

Save time and money and get instant access to an unbeatable network thanks to our partners at Shell and BP. All for just £39 a week!

You'll get up to 245 kilowatts (roughly 900 miles), and can freely choose any charger on either app for ultimate coverage and choice.

That's not all, you'll also get 50% off the first 4 weeks as an introductory offer!
We've even added helpful features such as the ability to roll over any unused charging credits. You're not capped either, and you can go over your weekly charging credits if needed and be charged at the same standard kilowatt rate.
Our mission has been to support PCO drivers so they can concentrate on the road ahead. With PCO insurance, servicing, MOT, breakdown cover, PHV, and now charging all tied up into the Rent 2 Buy or Rent 2 Buy + schemes. We've got you covered from day one!
Learn more about the Otto Charging Network and how you can get access today.