New Uber Green Feature Launched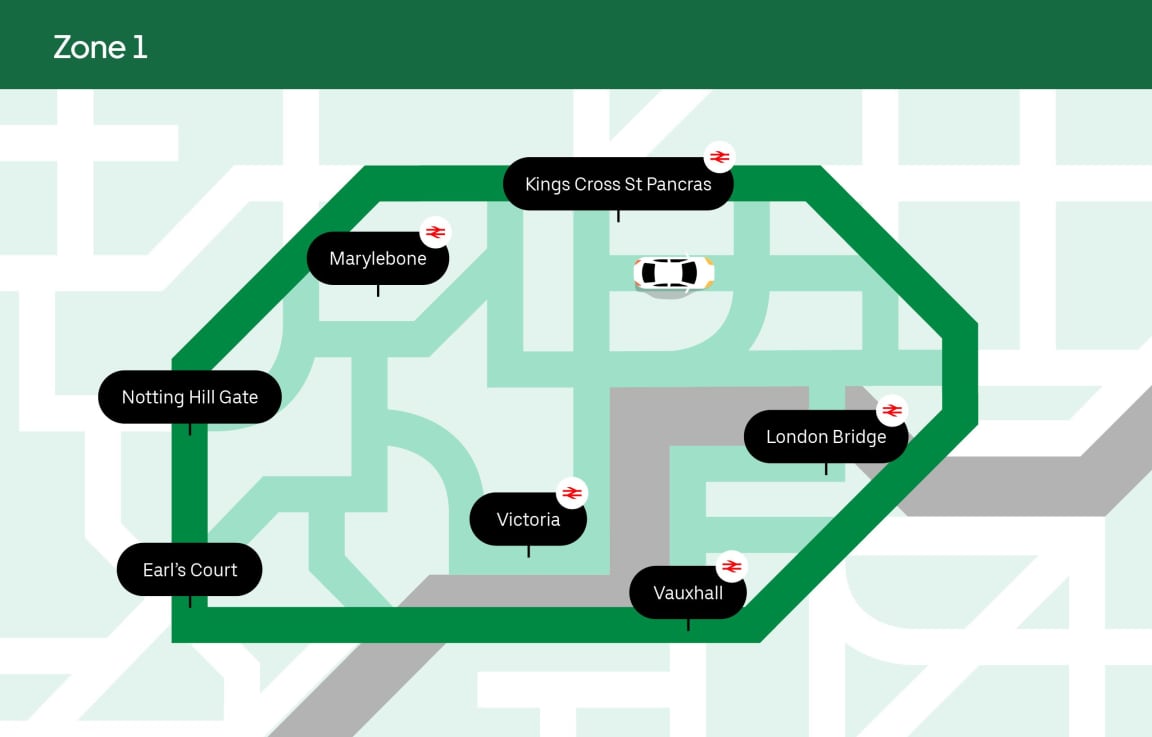 March 30, 2021
Uber have launched a new Uber Green feature on their app, which allow riders to specifically request an electric PCO car. This news is most welcomed by the industry as the switch to electric gathers pace.
To begin with, riders can only use the new Uber Green feature in Zone 1 of London, with the fare costing the same as a regular UberX journey but Uber Partners will receive a higher fare trip (with Uber's commission lowered to 15% instead of the normal 20% or 25% for the whole of 2021). The ride can take you outside of Zone 1 but you'll need to return to Zone 1 to receive another Uber Green trip request. Uber have already officially stated that they plan to expand this as soon as possible, so you can expect to see this rolled out to the rest of London soon enough.
This new feature is the latest initiative by Uber to increase the number of electric cars on the platform, with the Uber Clean Air Plan helping drivers make the switch to electric with discounted rental and Rent 2 Buy deals. Uber plan to become fully electric by 2025, and through these fantastic new initiatives, they're on their way to cleaning up London's air and supporting their drivers in more economical PCO cars. Over £125m has already been raised for drivers to help them make the switch to electric since 2019 and the number of electric car trips on the Uber platform is up 2,500% (which equals 14 million zero emission miles!).
Uber Driver Rights, Protection & Flexibility
Last week Uber also made changes to support their Uber drivers. Many of these changes have already come into effect but a breakdown can be found below:
Paid Holiday Payments – Uber Partners will be given an additional payment of 12.07% on top of their earnings (after vehicle running costs) every two weeks.
National Living Wage – A guarantee that Uber drivers will always earn at least the minimum wage (National Living Wage) of £8.72 per hour (after vehicle running costs) which starts from the time they accept a trip on the app to the point at which the trip completes.  Please note, this amount is a minimum, not a maximum, and the opportunity to earn more will continue.
Pension Scheme. Uber Partners will automatically be enrolled into a new pension scheme provided by Uber. Contributions will be from both Uber and their partners. This will take time to set up with the Pensions Regulator, but Uber drivers will be notified once established and have the option to opt out if they choose to do so.
Bonus PCO Driver Content
If you drive in the City of London, you'll want to check out our PCN guide specific to the area. Bank Junction in particular is huge hotspot for PCN's and hard working PCO drivers and Uber Drivers are picking up fines left, right and centre.
Talking of saving money, the Otto Team put together an Otto Smart Money guide to help drivers make their money go further.
Driving or plan to drive an electric PCO car? Request an EV charger from Ubitricity.