News | London's latest Electric Vehicle Infrastructure plan.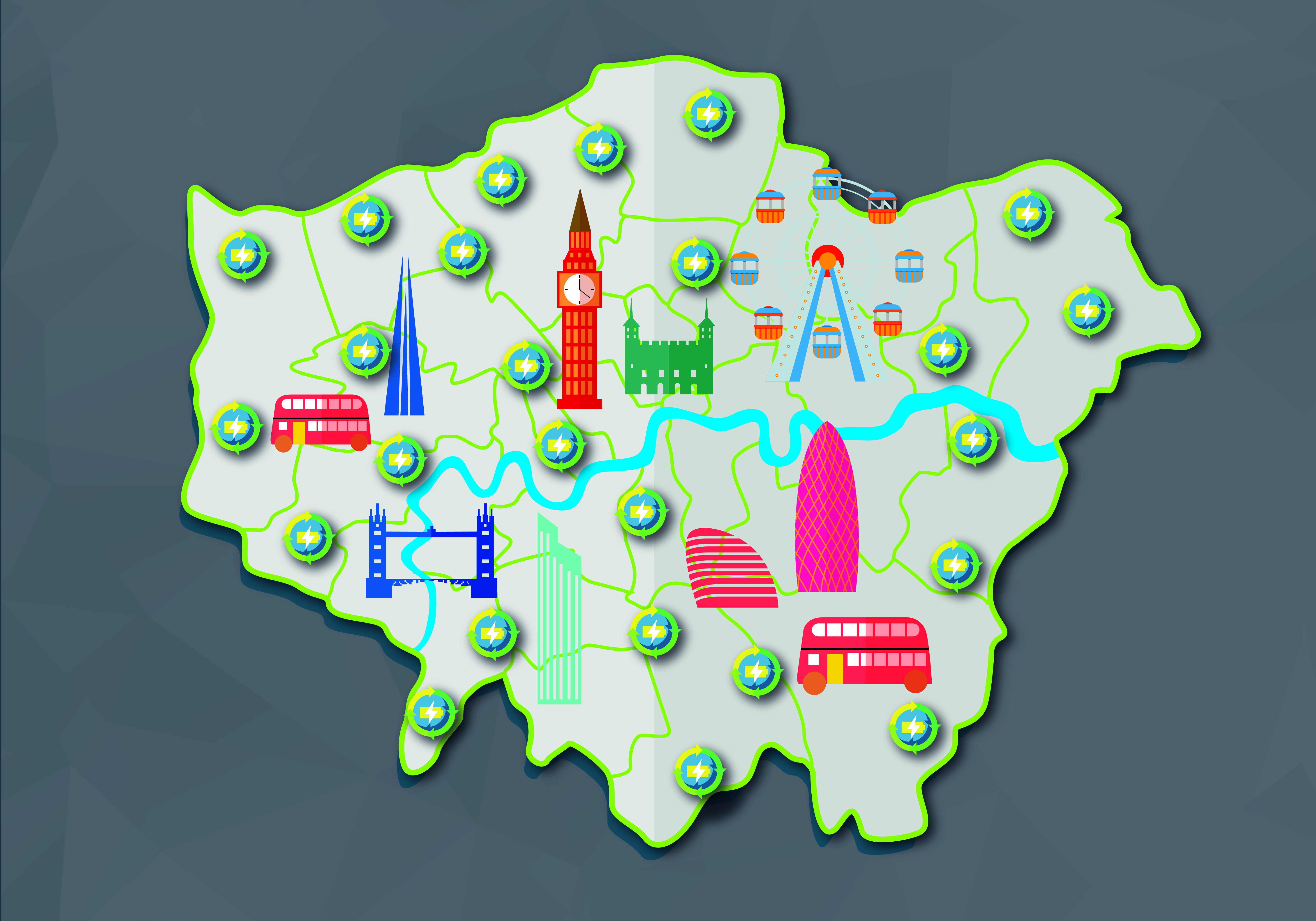 July 26, 2019
London PCO drivers might be interested to hear that there is a new electric vehicle infrastructure plan that was announced by Sadiq Khan recently. It's main focus is on making London better prepared for the switch to electric that's coming in the future.
"100% EV by 2030"
This seems like an extremely ambitious target, but this is what the Mayor of London has outlined as his vision for the capital. He says that the current EV charging infrastructure is currently meeting targets, but isn't going above and beyond to make sure that London supports the "electric revolution", as he calls it.
London PCO Drivers might be interested to know that the sale of internal combustion engines will be stopping by 2040, and this current plan is aimed at improving the infrastructure so much that it naturally encourages drivers to make the switch even earlier than this.
~ "To make this vision a reality we must make sure all Londoners have access to the essential infrastructure required to run and maintain an electric vehicle." – Sadiq Khan
330,000 EV's on the Road
Currently in London there are 20,000 electric vehicles, and we also have Europe's largest electric bus fleet. Under the Electric Vehicle Infrastructure Plan, the aim is to fill the roads with 330,000 electric vehicles by 2025. The plan is also based on electric vehicles becoming cheaper to own over time, and private hire drivers making the switch to PCO electric vehicles.
A few of the new proposals
1.) London already has plans to install an additional 300 rapid charging ports by the end of this year. These are extremely useful for PCO electric drivers since they can give your car a full charge in around 30 minutes. This will be enough range to do your daily runs and some, so these new rapid charges will be highly welcomed.
2.) Under this plan there will be the introduction of new Ultra-Rapid charging ports as well. It's still yet to be seen how many will be built around London, but these could potentially offer a full charge in even less time than it currently takes.
3.) The proposal says that there will now be five flagship charging hubs opened in London, so that multiple drivers can plug in their EV at the same time in one central location.
4.) Better resources and help centres for drivers that want to find out about installing chargers in their homes or neighbourhoods.
5.) Online smart tools that will help users to make the most of their electric vehicles.
Some key takeaways for PCO drivers
These were only a few of the proposals that have been released in the report, but they give us a good idea of how London will be gearing up over time . It's no surprise that PCO cars are being pushed towards electric,  with ULEZ and Congestion Charges, but it's also interesting to know that a lot of investment is going into improving how London supports electric PCO vehicles.
Uber London drivers that were previously afraid of making the switch to electric might find that now is a good time, since there are still some government bonuses on offer, and the city seems to be gearing up much more for the "electric revolution". This also means that previous concerns about range and costs might slowly become a thing of the past as the city prepares better for electric PCO cars.
We will try to keep you updated with anymore news that comes out about this specific report, and any proposals that could specifically affect PCO Drivers.
Want to join the electric revolution? 
You might like to check out the new Nissan Leaf N-Connecta which is also available on our popular PCO Rent-2-Buy Scheme. From only £215 per week, with Free PCO insurance, servicing, breakdown, MOT and PHV licence included.
If you drive for Uber you can also use your Uber Clean Air Fee to get a cheaper weekly rent.
#YourSuccessDrivesUs