News | This Week in Private Hire | 25th July 2019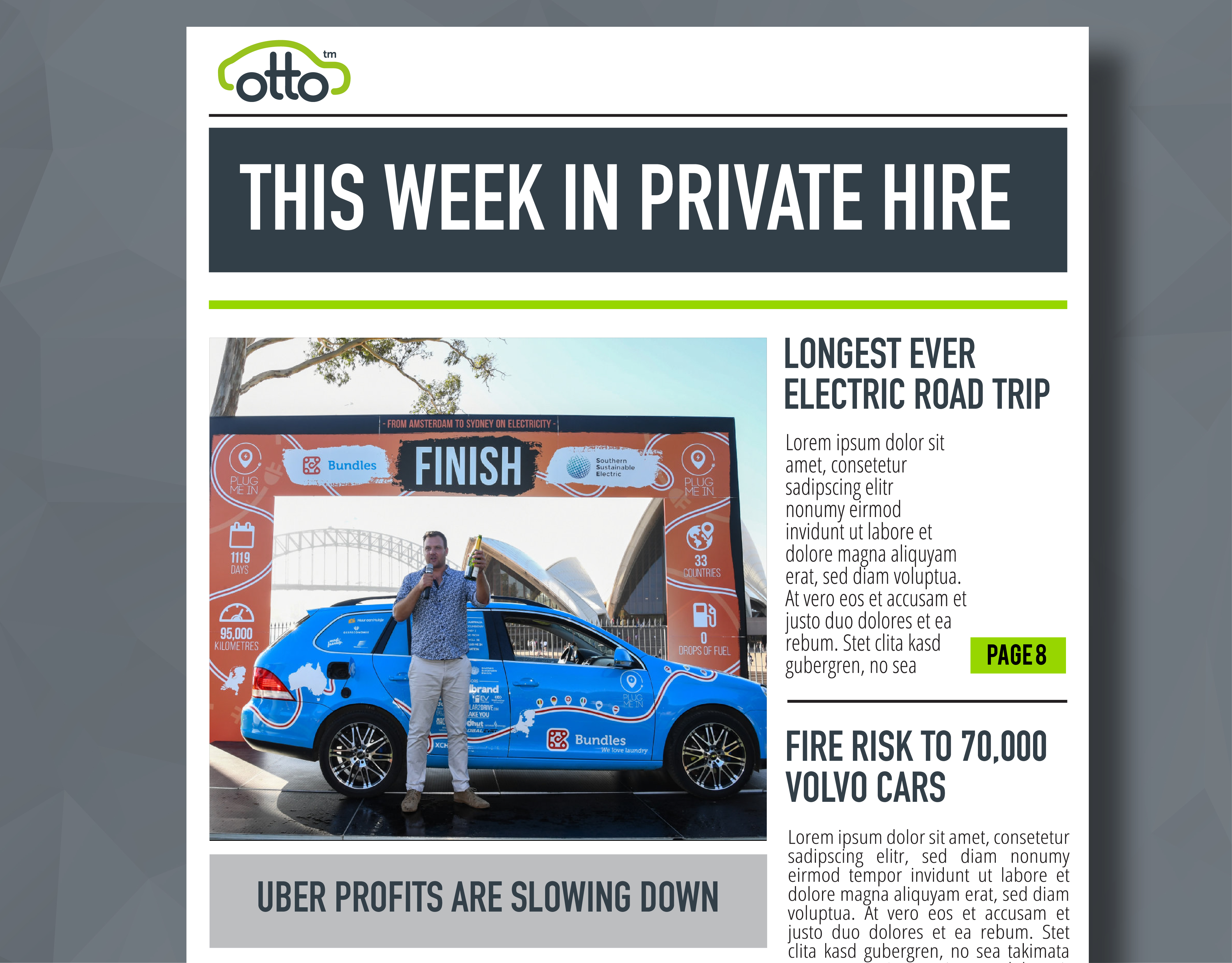 Welcome to another edition of This Week in Private Hire. You can catch up with the biggest news stories this week below.
1.) Uber Profits are Slowing Down
We've recently seen a number of new competitors, such as Bolt, Kapten and ViaVan, entering the UK market. This is only one city where companies are battling it out for top spot, as many new competitors are being set up across the world to rival Uber.
Although Uber still has the highest number of drivers on their system, many riders are now willing to wait longer if it means cheaper fares. This means that Uber's profits are taking a hit, and they will now need to think up new strategies to continue their growth rate.
2.) Fire Risk for 70,000 Volvo Cars
Volvo have recalled 70,000 of their diesel cars which are a big fire risk. This issue affects car models from 2014 – 2019, with four-cylinder diesel engines. The company say that in rare cases the plastic part of the engine will melt, and in extreme cases it could even catch fire.
3.) Longest ever Electric Road Trip, over 100,000km, has just been completed.
Trying to prove that range anxiety should be a thing of the past, one driver has gone a l0ng way towards proving it. Wiebe Wakker, a man from Holland, managed to travel from Europe to Australia, without so much as a drop of petrol. Any PCO Drivers fancy some longer jobs?