News | Uber Clean Air Raises £30 million so far.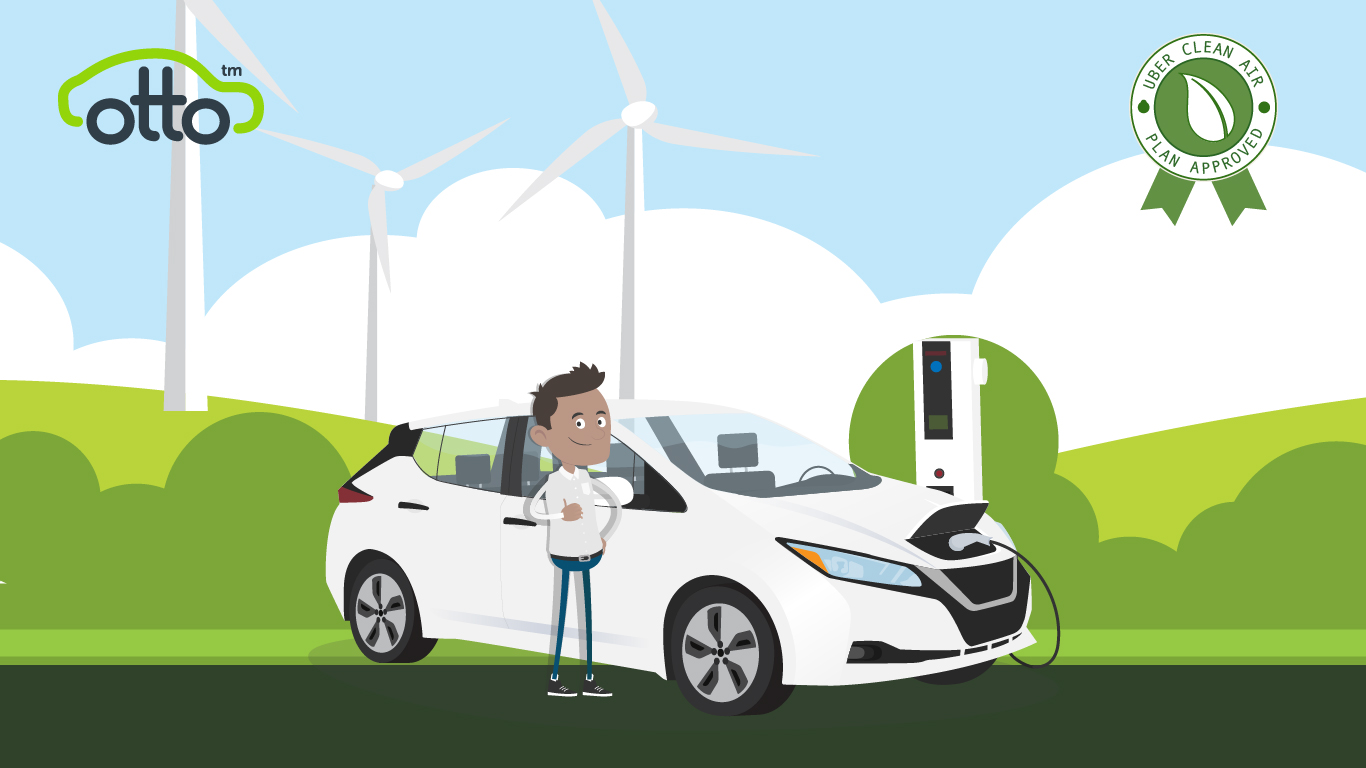 July 23, 2019
Since the launch of Uber's Clean Air Fee, there has now been over £30 million raised to help PCO drivers make the switch to green vehicles.
We thought it would be useful to break down some of the stats, and show how Uber London drivers could benefit from this.
The fee in a nutshell
You can check out our full article about the Uber Clean Air fee at this link. But to put it simply, from January this year, 15p per mile has been applied to every customer picked up within the M25, and all of the money raised by Uber London drivers will go towards the price of an upgrade to an electric vehicle (EV).
How much can you earn?
We now have some estimates for how much Uber car drivers can expect to earn from this fee.
These stats are for PCO drivers working on the Uber app for an average of 40 hours per week:
After 2 years: PCO drivers can expect to have made around £3000 that will go towards owning a PCO electric vehicle.
After 3 years: PCO drivers will have earned around £4500 towards making the switch.
What are the earnings so far?
As of now Uber London drivers have made a total of around £600, with an average 45p contribution per trip. (We'd love to hear from any drivers who could further back these figures up!) 
This isn't a bad figure so far, especially considering that it could help drivers get into a cheaper and more efficient PCO car in the future.
The company have also revealed that Uber Electric drivers have clocked up close to 2.5 million miles in the capital, with an average of 15,000 trips a week. That's not all, in this year alone the amount of PCO electric drivers on the Uber app is five times bigger than before.
These numbers aren't small, and as you can see below, the plan is to increase them even further.
Plans for the future
Uber drivers should expect that this plan will not be stopping any time soon, and Uber have set out some ambitious targets for this scheme.
They expect to raise £200 million by 2025 from this scheme alone. They also intend to have close to 20,000 EV drivers on their app by 2021, and a fully electric PHV fleet by 2025.
Uber's Statement
Uber's head of Northern and Eastern Europe recently released this statement:
"The Mayor of London has shown the leadership that our city needs on air pollution and congestion. We're proud of the progress we've made so far on supporting this vision through our Clean Air Plan, which is a long-term investment in the future of London to help the city breathe… In time, we want to help everyone replace their car with their phone by offering a range of mobility options, including cars, bikes and public transport, all in Uber's app."
This is a very big statement, and Uber London drivers should be aware that this is the direction that the company and the city are moving in, so that they can gear up well for the future.
Looking to go green? 
Otto Car offer a number of Electric Cars for Uber on our popular PCO Rent-2-Buy scheme, including the Nissan Leaf N-Connecta, which has recently risen in popularity across London.
You can also check out Otto Car's Electric Car Guide if you would like to find out any other information about making the switch, such as how to charge, maintain and make the most of an electric PCO car.