Otto Benefits Scheme | Get Rewarded For Being Part Of The Family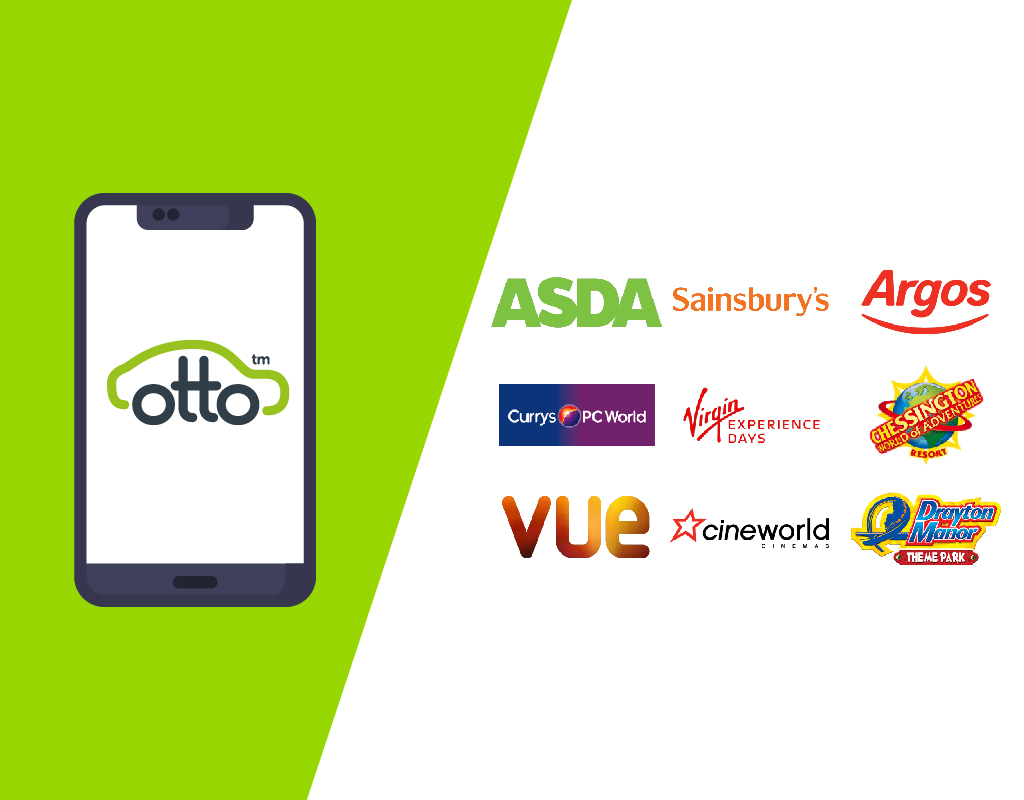 Please note, Otto Car will be discontinuing the Otto Benefits scheme from the 1st January 2021. You may sign up and use the scheme up until this date.
Otto Benefits | Get Rewarded For Being Part of the Family
Here at Otto Car we want to reward PCO drivers for being part of the Otto family. Over the last few months we've been looking at ways to give more back to our drivers.
Last month we introduced the Otto app, which helps drivers save time with booking service, reporting an accident or storing documents. Now we've taken things one further and introduced a benefits scheme gives drivers huge savings on a range of products and schemes.
How to get started
If you're on our Rent 2 Buy scheme in London, you'll receive an activation email on Monday 11th March from our partners Sage. You'll simply need to create an account using the same first name and surname you used to register with Otto Car initially.
You'll then be guided to download the app (available on both IOS and Google PlayStore) and take advantage of the huge range of benefits on offer.
App features
Once you've logged into the app you'll see a dashboard with all categories:
Shopping – Save on your everyday items at well-known brands such as Tesco or Asda.
Cinema – After a hard earning shift you can head to see the latest blockbuster with up to a 40% discount on admissions. The Otto benefits scheme covers you for the most popular cinemas such as Cineworld, Empire, Odeon and Vue
Holidays – Looking to take break? Use that holiday payment freeze on your Rent 2 Buy scheme to get discounts on holiday packages  with Thomas Cook, lastminute.com and many more
On Demand GP – A healthy driver is a happy driver. This is why you can video stream live with a GP, and even get advice and prescriptions if needed. The service is available 7 days a week, 8am-10pm.
Gyms – Further to the On Demand GP service, we've got a range of discounts on many top gyms. Simply search for your nearest gym and download the discount voucher.
Support Services – The scheme includes professional assistance on a range of topics including personal, legal, financial and healthcare. There's even a telephone counselling service available 24 hours a day, 365 days a year. 
Health Advice – Get advice on nutrition, mental health and physical activity through hapi-life. They regularly create easy-to-follow articles on range of subjects that you can read whenever suits you.
Discounted Fuel – Save on fuel with a discounted card. With this feature you will have a fuel card delivered to your house, which you will be able to use at approved gas stations, and you will have a certain percentage of this refunded back into your account.
Invite Your Partner – With Otto Benefits you can now invite your partner or spouse to join the app and take advantage of all of the discounts on the app. This means that they can download the app as well, and use all of your discounts too
Location Based Offers – By enabling your location on the Otto Benefits app you can now get personalised offers based on where you are currently located.
Am I eligible for the Otto Benefits scheme?
You'll need to be on our Rent 2 Buy scheme in the Greater London area. Essentially if you've got your Rent 2 Buy car from one of our London hubs (Hammersmith or Ilford) you'll be eligible for the scheme.
Is there any cost to this?
No. This is all provided free from Otto Car.
What about if I'm on the PCO Car Hire scheme or from outside Greater London?
Over the coming months we'll be analysing the take up of the app and what drivers are and aren't using. We'll then look other cities and potentially adding this for PCO Car Hire drivers.
Who do I contact if there's any issues?
We've set up a direct email address for any issues with the app. Please email [email protected] and one of the Otto team will get back to you.
Not with Otto Car? Learn about our popular Rent 2 Buy scheme today. Down payments start from just £199 and all our PCO cars are exempt form the Ultra Low Emission Charge coming to London this April.