The New Otto Car App | Making Life Easier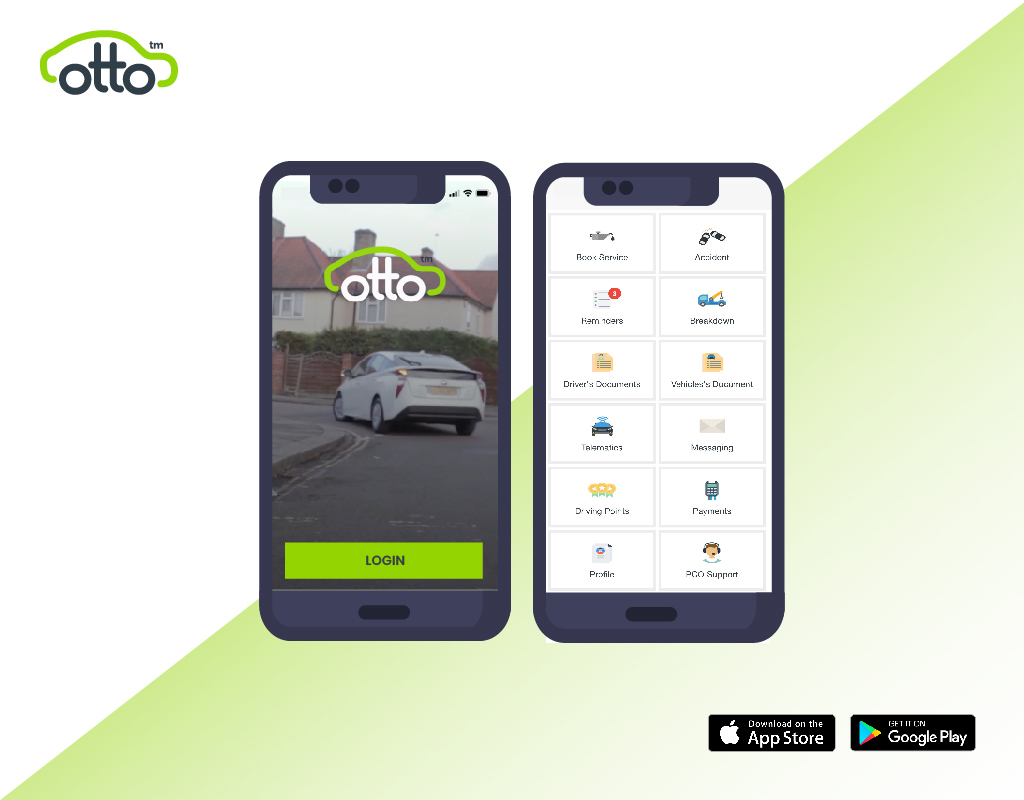 As many of you know already, here at Otto Car we're always on the lookout for new ways to help our family of drivers and this one is incredibly exciting.  We are really proud and excited to announce the launch of the Otto Car app!

Over the course of the last year or so we've been keeping our ear to the ground to ensure that we're able to bring the most relevant and useful driver services to you. From service bookings  and accident support to vehicle documentation information and breakdown support, the Otto Car app is packed full of features designed around the needs of PCO drivers.

In today's article we're going to be breaking down some of the app's primary features and giving you a first-look into some of its best and easiest to use tools
Booking a Service
As an Uber Partner, we know just how tricky service bookings can be.
We set out to not only make it super easy for drivers to book a service, but also to keep track of their past service history whilst also being able to keep an eye on future service dates and locations.

Opening up the 'Book a Service' section of the app will give you the ability to scroll through your past service history and book an upcoming service.
Accident Support
Being involved in an accident is an absolutely horrendous experience, so this is one feature we hope you'll never have to use.

We know how stressful an accident can be, from managing everything at the scene all the way through to having to contact and deal with your insurance company. We wanted to create an accident support feature that would take you through the process of documenting and reporting an accident with as little difficulty as possible.

After an accident all you need to do is open up the app and follow the prompts. The Otto Car app will help to ensure that every necessary detail is recorded for your insurance provider: From taking photos of the accident and all third party info, through to location and damage reporting. The new Otto Car app is there to make sure that you don't miss anything out.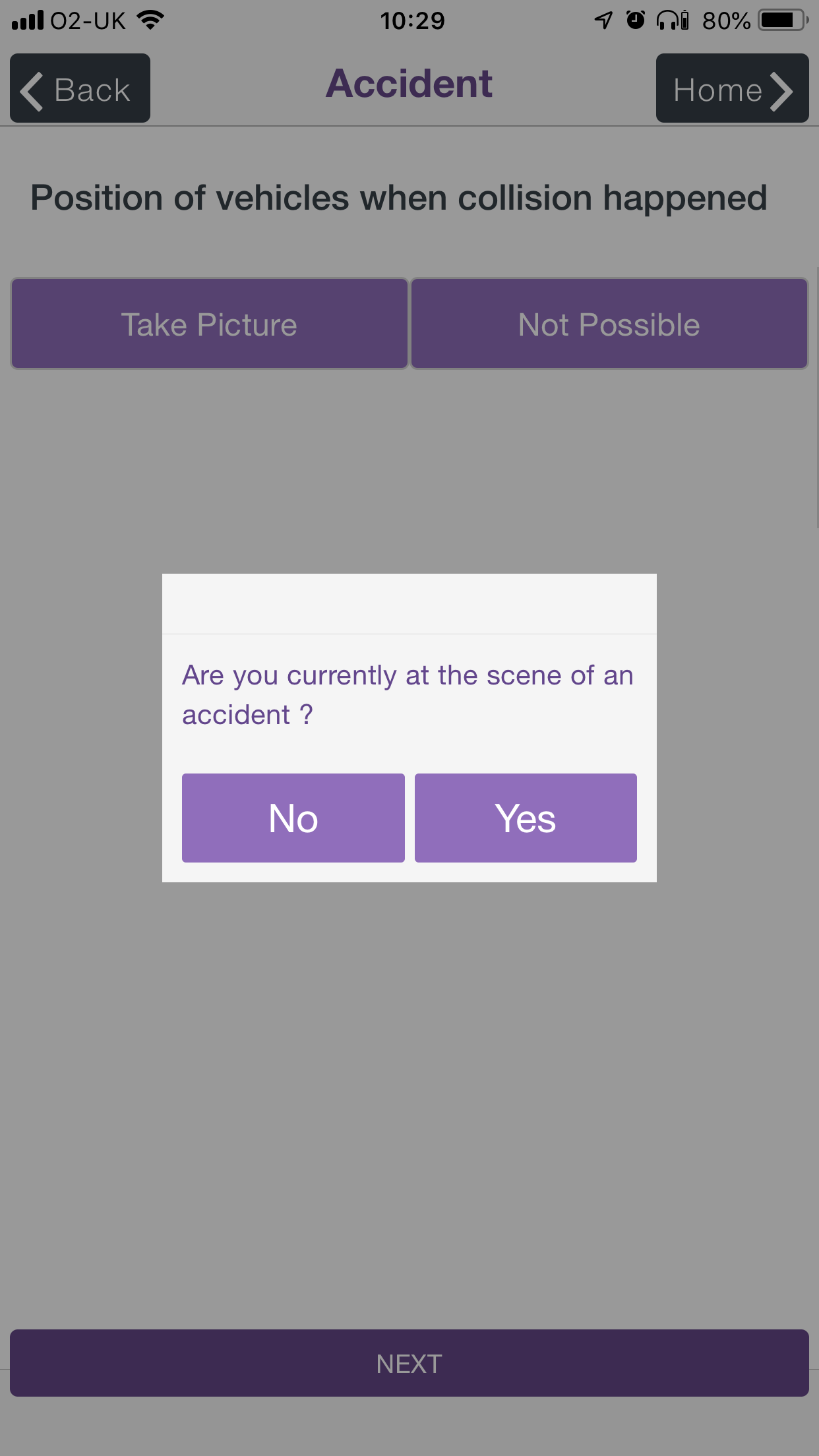 Breakdown Support
Never forget a important breakdown number ever again! An exclusive in-app feature, the Breakdown Support section will list your current vehicle model along with their contact details.

If the worst happens to your car, just open up the app and tap on your vehicle model to be put straight through to their Breakdown Support team.
Direct Messaging
If ever you have an issue that requires you needing to speak to someone at Otto Car directly, simply head over to the Direct Message feature on the app and drop a message through to us. Work smarter, not harder!
Telematics
Whilst the Telematics Feature isn't going to be immediately available on the first iteration of the app, it will be available in future updates and it's incredibly cool.
As you probably already know, every PCO car from Otto Car comes pre-fitted with our bespoke Telematic Box fitted inside. The Telematic Box gathers in-car data in real time, providing feedback to Otto Car and the driver about average journey speeds, fuel consumption, navigation and general car usage.

In a near future update of the Otto Car App, you too will have access to this Telematic Data, which will enable you to keep track of your driving and make improvements and changes where needed.
Vehicle and Driver Documentation
With the Otto Car app you'll be able to keep all of your vehicle and driver information safe and available to you at all times. The Vehicle and Driver Documentation Sections of the app are designed to ensure that you never have to worry about having all of your vehicle and PCO License information to hand again. It even has 'check-in sheet' capabilities as well, meaning that you'll be able to keep track of your workload and schedule with ease.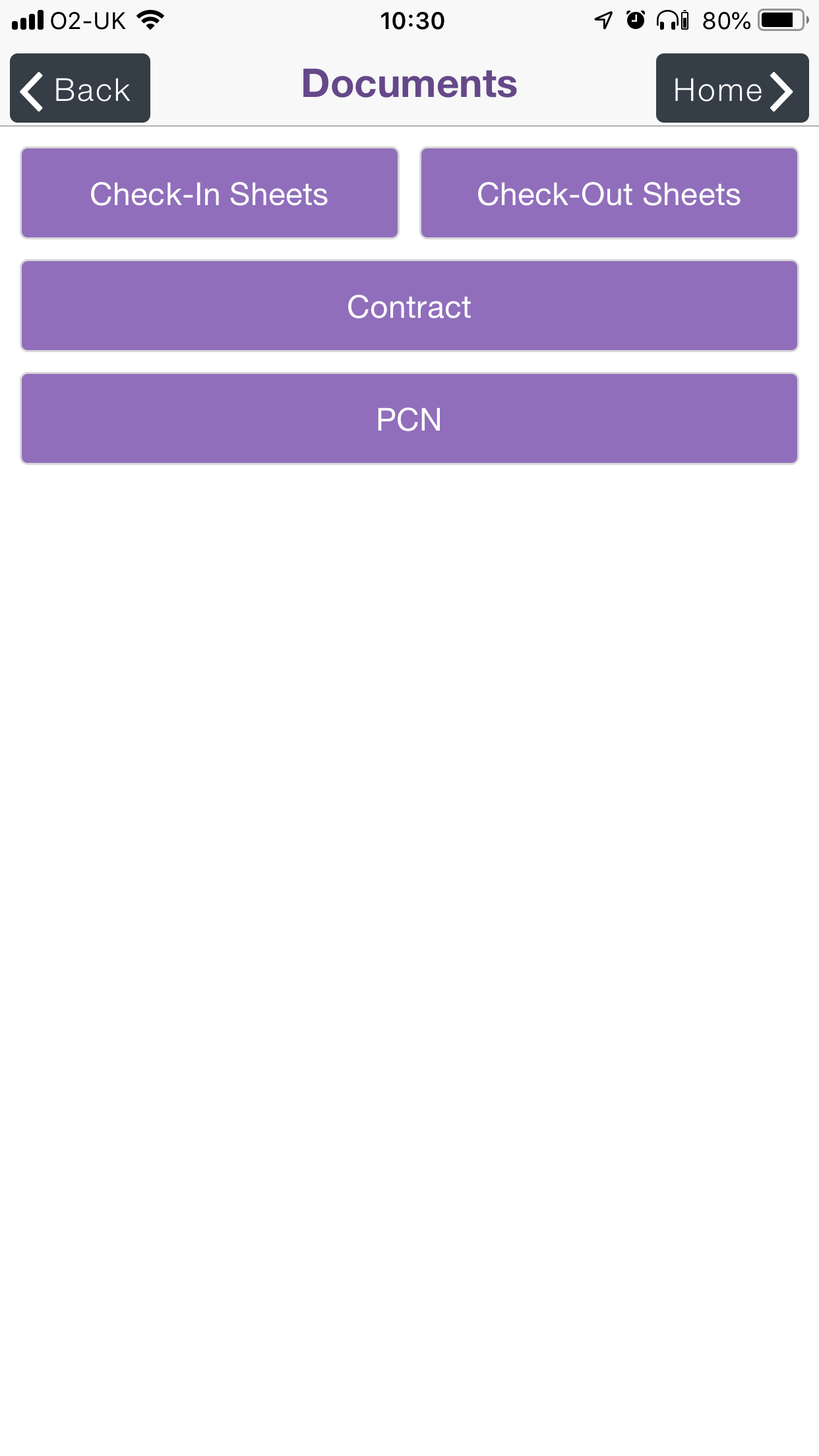 PCO Support
Get to our PCO support services quicker directly from the app. Simply click on the PCO support icon and you'll be taken straight through to our website for all our latest articles, news and services.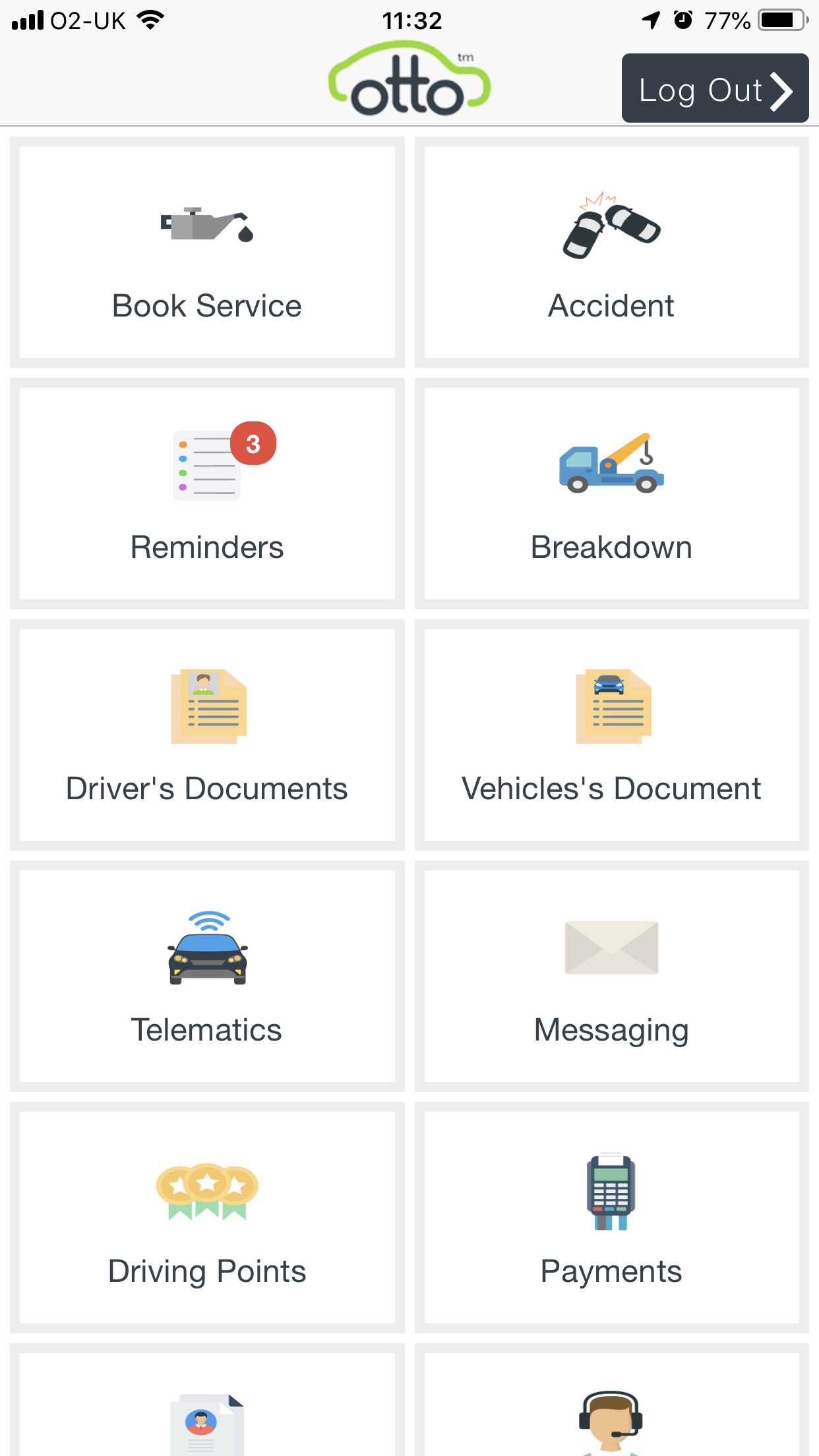 Download The Otto Car App
The app has been designed in order to put you, the PCO Driver, first. With features and in-app capabilities created to make some of the more difficult and frustrating aspects of being an Uber Partner easier and simpler to complete.

From Service Booking and Accident Support, through to Driver and Vehicle Documentation record-keeping, the Otto Car app has all the features and services you need to stay on the road.
We'll be constantly improving the app and adding new features, so please do bear with us should any bugs or errors occur.  Our technical team will be working hard to fix any issues and give our family of drivers the best experience possible.

Available to download from all major app platforms, we'll be sending our drivers all the login and download information they need to access the app and get going with it.