Otto Car Electric Week – 9 Stories You May Have Missed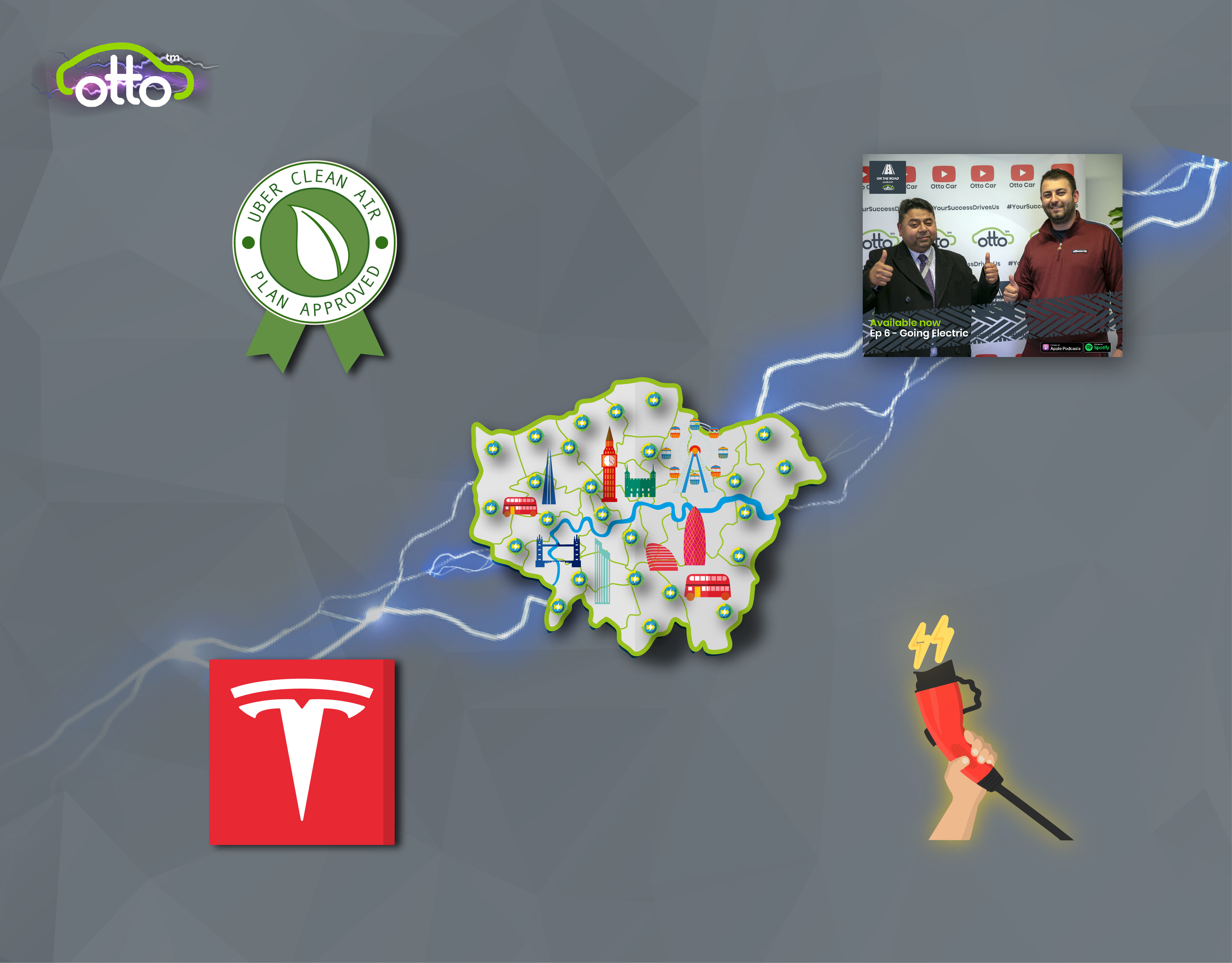 July 26, 2019
What did you miss from Electric Week?
Last week the Otto Team was all about electric. New cars, industry news, articles and events were brought to familiarise our drivers with electric and show that going electric is easily achievable.
Take a look at what we've been up to.
Time to take charge
We started a new chapter by taking further steps towards becoming an all electric fleet.
This means introducing new electric and plug-in vehicles (see full list of our Rent-to-Buy cars here)  and saying goodbye to some of our old PCO cars.
Check out our full article here.
Podcast with PCO drivers that switched to electric
PCO drivers Stefan and Kamran share their thoughts on going electric, how easy the switch was for them, and some tips for drivers interested in PCO Electric Cars.
If you haven't listened to it yet, click here and catch up!

News article: Uber Clean Air
Uber Clean Air: what impact did it have? An update on Uber Clean Air revealed that now Uber London drivers have made a total of around £600, with an average 45p contribution per trip with this plan, and we look into what the future of PCO Cars will look like.
Full article here.
Favourite electric PCO car

We asked the community which of our electric PCO cars is their favourite.
Results:
1)  Tesla Model 3
2) Kia E-Niro
3) Hyunday Kona
4) Nissan Leaf N-Connecta
We will be posting the results of this soon, so stay tuned!
Otto Cricket
Nissan Leaf @ Otto Cricket Cup 🏏

We brought along the Nissan Leaf N-Connecta to the Otto Cricket cup and it's fair to say it got a lot of attention!Ready to take charge? 🔌Use your Uber Clean Air Fee and save a fortune on your weekly rental costs 😍Rent 2 Buy ➡️ https://buff.ly/2K9epqVPCO Car Hire ➡️ https://buff.ly/2GxxOk9#ElectricWeek

Posted by Otto Car on Saturday, 27 July 2019
Continuing with our tradition of communicating and connecting with our community members, we held another event – Otto Cricket Cup featuring our Nissan Leaf N-Connecta. Wonderful weather, great company and tasty food created a perfect atmosphere for drivers, their families, friends and the Otto Team Members. Thank you everyone who joined us and hope to see you and even more people at our next event!
Charging Guide: Nissan Leaf N-Connecta
We prepared a complete charging guide that is helpful not only for Nissan Leaf N-Connecta drivers but for every electric PCO car driver, since it contains useful information about charging all electric cars in London.
Full article here.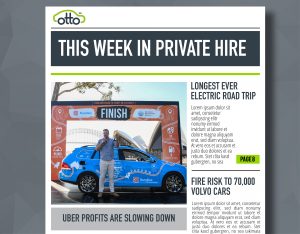 News Article: This Week in Private Hire
Slowing growth of Uber profits.
Volvo experiencing problems with cars catching fire due to manufacturing faults.
Longest ever electric car road trip of 100,000 km – completed. Anxiety about electric car range proven to be the thing of the PAST.
Catch up on what is going on in the industry by clicking here.
Check out the latest cars in our range
Tesla Model 3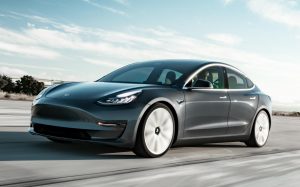 Luxury, fully electric, 5-star safety rating. The Tesla Model 3 has officially joined the Otto Car range.
Don't miss out and go fully electric with the ultimate Uber Car now! Click here to place an enquiry.