Meet Humberto | Our First Safe Driver Draw Winner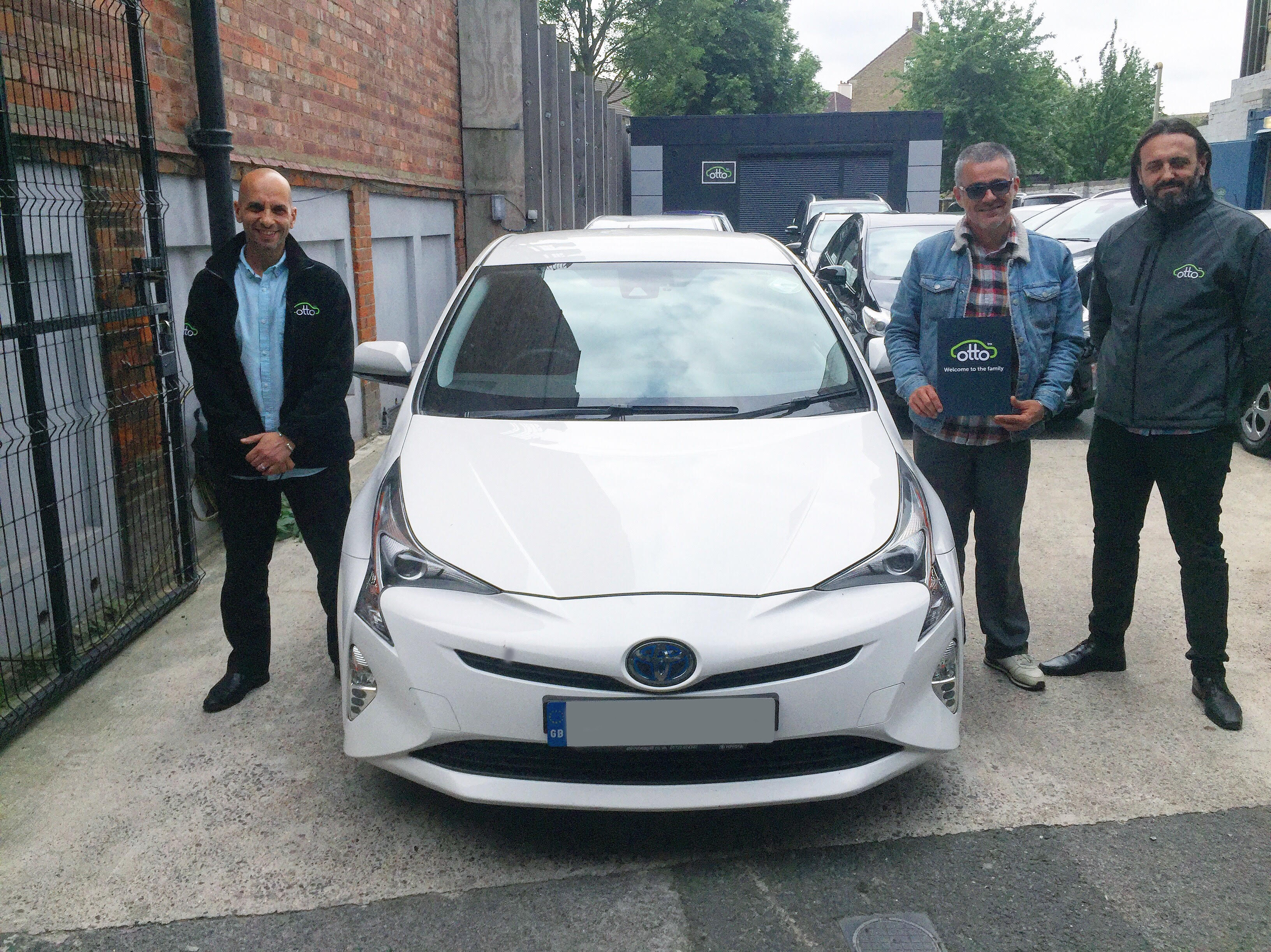 June 1, 2018
This month we introduced our new monthly competition called the Safe Driver Draw.  The idea behind this was to improve driving standards by rewarding those who drive safest (with a lovely £500 prize to top if off)
Every month we check our drivers telematic data (speeding, braking, acceleration) and accident record history to pull out our top 100 safest drivers. We then put these names into a lottery draw and then we pick out a lucky winner, it's that simple.
This week we picked out our first winner Humberto and our marketing guy Richard caught up with him to hear his story.
Hello Humberto! Congratulations for winning our first Safe Driver Draw. It's great to have you with us.
Thank you, I was really surprised when you called me to tell me the good news. I thought it was a joke at first but then I realised it was real. It made my day.
So you're our first winner of the Safe Driver Draw, what's your secret?
My kind of style as I'm getting older is to be patient and go with the flow. Sometimes we do all get carried away and a little impatient. It's part of the job as you're dealing with people all the time. Just be patient, that's my golden rule!
What is your opinion of the Safe Driver Draw, do you think it's a good idea?
I think it's a good idea because it gives PCO drivers an incentive to drive safely. The prize money is a great reward and the fact it's every month means I'm in with a chance of winning next month too.
Would you like to tell our readers a little bit about yourself?
I was born and bred in Brazil, Danish father and Italian mother, I came to the UK when I was 14 years old and been here ever since.
Can you tell us about any other jobs you may have done in the past?
I was a cab driver 20 years ago when I was college studying IT. I now work with Uber alongside my other role as a cameraman. I can make an honest living with Uber and it fits around what I do.
That's great to hear. Do you have a set route or area that you like to work in?
I now live in Maidenhead and working for Uber is ideal compared to when I used to work for the other minicab companies who gave you set areas. I love working in Fitzrovia, Richmond, Chiswick, West London basically.
Do you have any top tips for your fellow PCO drivers?
Be persistent, as sometimes there are times when you'll be waiting around for a job and it's too easy to just head home.  Good things come to those who wait!
Do you have any memorable stories as a PCO driver?
One time a kid was sitting in the back and he accidentally left his Iphone in the car. He lived in Gravesend so I went down to meet him and give it back to him. He gave me a reward for being helpful. It pays to do good deeds!
Going forward,  what are your future plans?
The way I look at it, you need to make an honest living. I'll see what happens with my other work over the next few years and take it from there.
Congratulations once again Humberto and thanks for popping by our office for a quick chat
Thank you and have a great day!
Here's Humberto with our in-house instructor Chris earlier today.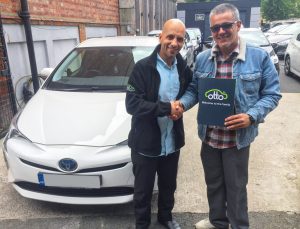 It pays to drive safe with Otto Car. Join one of schemes and you could be in with a chance to win £500 every month with our Safe Driver Draw!
Learn more about how we can help you by clicking here.