TfL's Most Common Complaints against PCO Drivers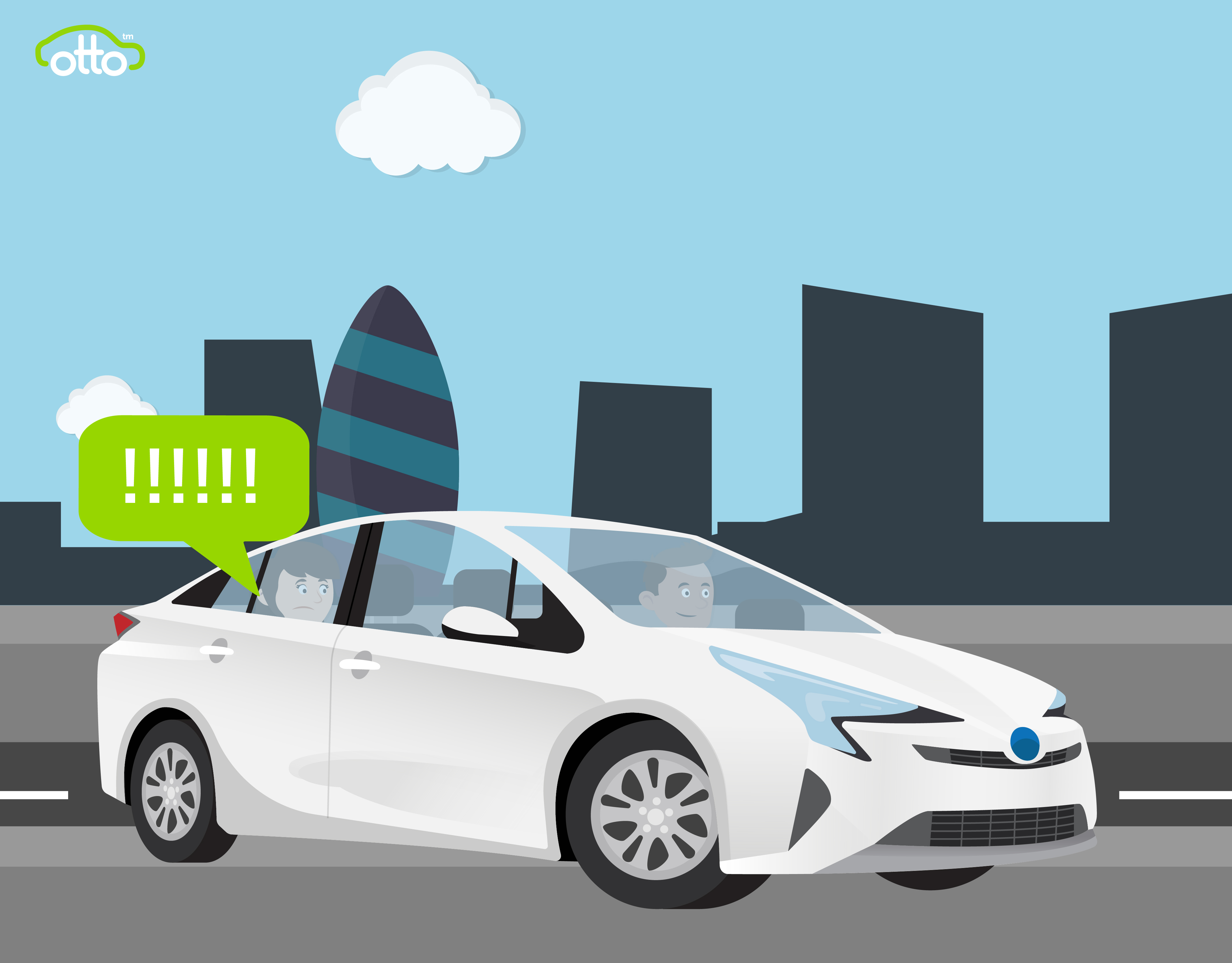 September 26, 2019
Here at Otto Car we want to help all PCO Drivers enjoy their work, and also get as many 5 Star Ratings as possible.
That's why we reached out to TfL to find out the most common complaints against PCO Drivers in London, and they've kindly provided us with a list of complaints that they've received over the past 3 years.
We think that this is very interesting, but also useful for drivers that are keen to see what issues have caused passengers to complain in the past.
We've included the full list below for you to check out, but here are a few key 5* takeaways before to keep in mind.
1.) Inappropriate Behaviour is by far the most common complaint in the past 3 years: This is a difficult complaint to understand, because it's very open to interpretation. However, the key takeaway is simply that it's important to find a balance between friendly communication and unwanted aggression. Private Hire Driving is a very social job and the challenge is in understanding this balance.
2.) Dangerous Driving is a no no: In the Accidents & Safety episode of our podcast we discuss the topic of dangerous driving in detail. It is not always about what is dangerous to you, but instead what the passenger perceives as dangerous. That leads us to the next point…
3.) A lot of these complaints can be avoided if you simply pay more attention to how the passenger is feeling. Yes, we understand that this isn't possible all of the time, and some of you simply want to focus on the driving instead.
However, this is also a social job and it's always good to make the customer feel comfortable at the end of the day. This may also require you to observe occasionally that they don't look unsettled or unsafe.
4.) Not all of these complaints are common, but they could affect you, so it's useful to have a read and make sure that you aren't violating any of these.
Final note: It's always good to have a fully functional CCTV in your PCO cars. It can help in all sorts of situations, including when you feel a complaint isn't fair. All of the cars on our PCO Rent to Buy scheme and PCO Car Rental come fully kitted with cameras to help prevent these situations from happening.
The Full List
| | | | |
| --- | --- | --- | --- |
| Nature of Complaint (as recorded on TfL database) | 2017 (from 1st July only) | 2018 | 2019 (to 31st May) |
| Approval Required | 0 | 1 | 1 |
| Assault | 5 | 28 | 8 |
| Attitude/Rude Behaviour | 41 | 28 | 7 |
| Compliance with TfL Procedures | 14 | 69 | 47 |
| Dangerous Driving | 115 | 386 | 104 |
| Unplanned Route | 11 | 29 | 2 |
| Disability Discrimination | 4 | 14 | 1 |
| Fail to Complete Hiring | 7 | 43 | 2 |
| Failed Pick Up | 1 | 0 | 1 |
| Failure to Arrive | 1 | 1 | 0 |
| Failure to Issue Receipt | 0 | 1 | 0 |
| Fare Refusal | 19 | 36 | 6 |
| Guide Dog Refusal | 0 | 7 | 0 |
| Illegal Parking / Parking Obstruction | 0 | 0 | 19 |
| Inappropriate Behaviour | 430 | 889 | 198 |
| Intimidating/Threatening Behaviour | 36 | 158 | 40 |
| Knowledge/Information | 96 | 361 | 58 |
| Left Item / Lost Property | 0 | 1 | 0 |
| License/Permits | 1 | 1 | 0 |
| No Taxi Licensing Disc | 0 | 6 | 1 |
| Offensive Behaviour | 43 | 65 | 15 |
| Other | 3 | 6 | 7 |
| Other Moving Traffic Offence | 0 | 0 | 1 |
| Overcharge | 41 | 136 | 33 |
| Overpayment | 0 | 1 | 0 |
| Passenger Behaviour | 0 | 2 | 0 |
| Passenger Helppoint | 1 | 0 | 0 |
| Plying for Hire Outside Area | 4 | 30 | 29 |
| Poor/Dangerous Driving | 21 | 31 | 20 |
| Racial/Homophobic Abuse | 2 | 19 | 1 |
| Refusal to Admit Wheelchair | 0 | 2 | 0 |
| Refuse Pick Up | 0 | 1 | 0 |
| Sexual Harassment | 2 | 21 | 1 |
| Smoking | 2 | 0 | 3 |
| Support | 0 | 1 | 0 |
| Touting | 13 | 54 | 10 |
| Unattended | 0 | 0 | 1 |
| Vehicle Compliance | 0 | 0 | 1 |
| Violent Behaviour | 0 | 5 | 5 |