This Week in Private Hire | 12th July 2019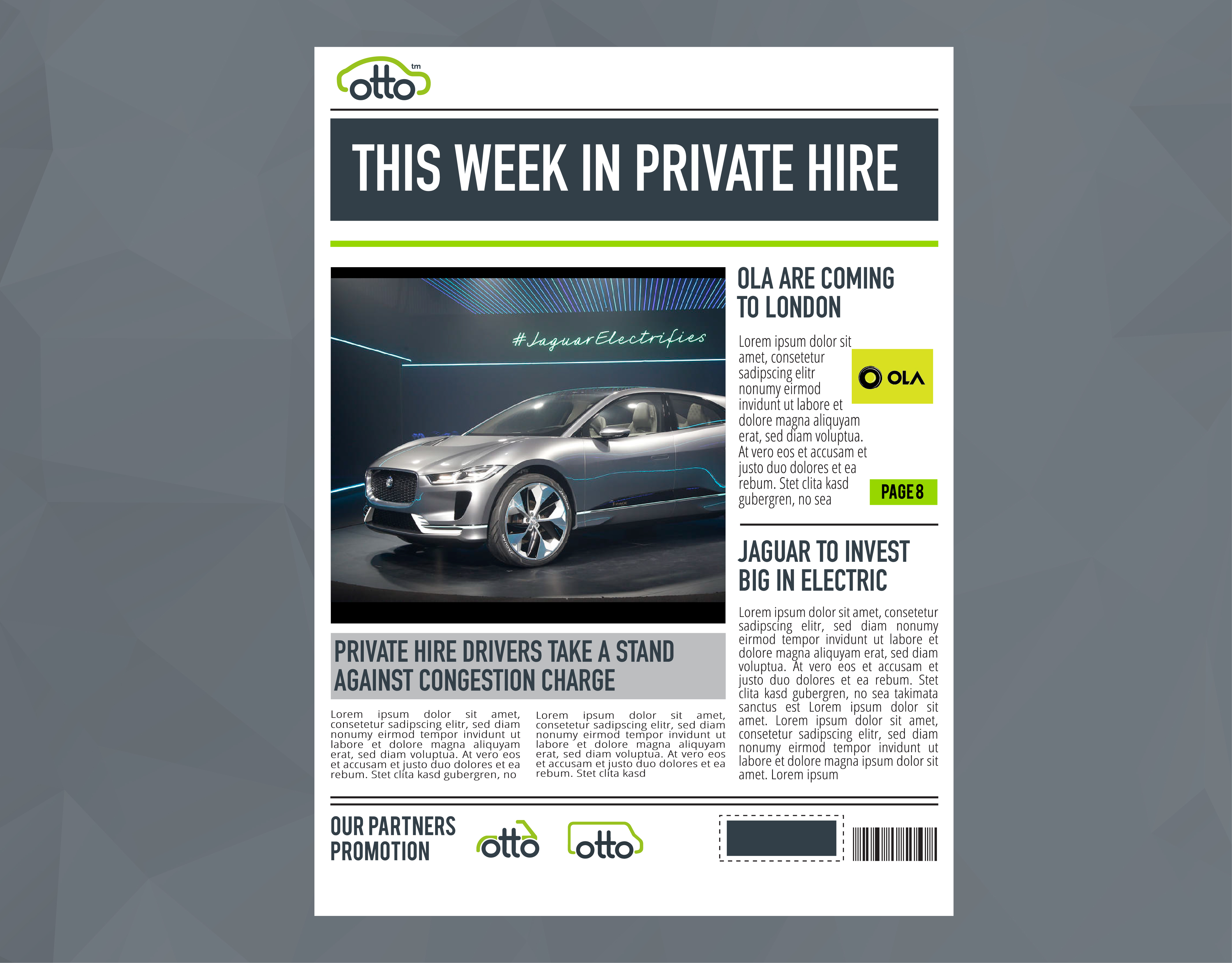 July 12, 2019
We have a brand new edition of This Week in Private Hire for you.  Each week we'll be trying to update the community with any changes that affect PCO Drivers across the UK. Read up, keep informed, and stay tuned for any updates!
1.) Ola are Coming to London
Many of you won't be surprised to hear that Ola are planning on entering the London market. These plans have now taken a step forward with the announcement that they are officially allowed to enter the London market. Reports are suggesting that they will move into the capital as early as September, but this hasn't been fully confirmed yet. We will try and keep you updated with any changes to this, in the meantime you can see more about the company, including the pros and cons, in our guide to operator companies. 
2.) Private Hire Drivers Take a Stand Against Congestion Charge
A group of Private Hire Drivers have gone to the High Court to claim that the new congestion charge ruling actively discriminates against BAME people in London. This claim comes about specifically because Private Hire drivers are an extremely diverse workforce, and many of them believe that these charges discriminate largely against immigrants. We are yet to see if the high court will dismiss this case or not.
3.) Jaguar Decide to Invest Big in Electric
Jaguar Land Rover have recently announced that they will be investing around £1billion in producing Electric Vehicles in the UK.  They plan on producing a new EV, nicknamed the Jaguar XJ. It's yet to be seen how this car will actually turn out, but if history is anything to go by it could be a game changer for the luxury EV market.
"The future of mobility is electric and, as a visionary British company, we are committed to making our next generation of zero-emission vehicles in the UK." – Jaguar Land Rover
4.) Uber-eats Launch a new Dine-in Service
Uber Eats are now trialling a dine-in option. This has only been rolled out in the United States, but could be a feature that comes to London as well. The new feature allows customers to order and pay for food ahead of time, and then turn up to  restaurants to actually eat their meal.
5.) Sales of Electric Cars Increased by 260% This Year.
It has now been revealed that the total sale of electric cars in the UK has gone from 524 last year, to 1943 in 2019. This is for the period from January to June. These numbers represent a huge increase in electric car ownership, and could be interesting for Private Hire drivers that are looking to go electric for their next PCO car. Things are certainly moving quickly in the electric space.