This Week in Private Hire | 27th June 2019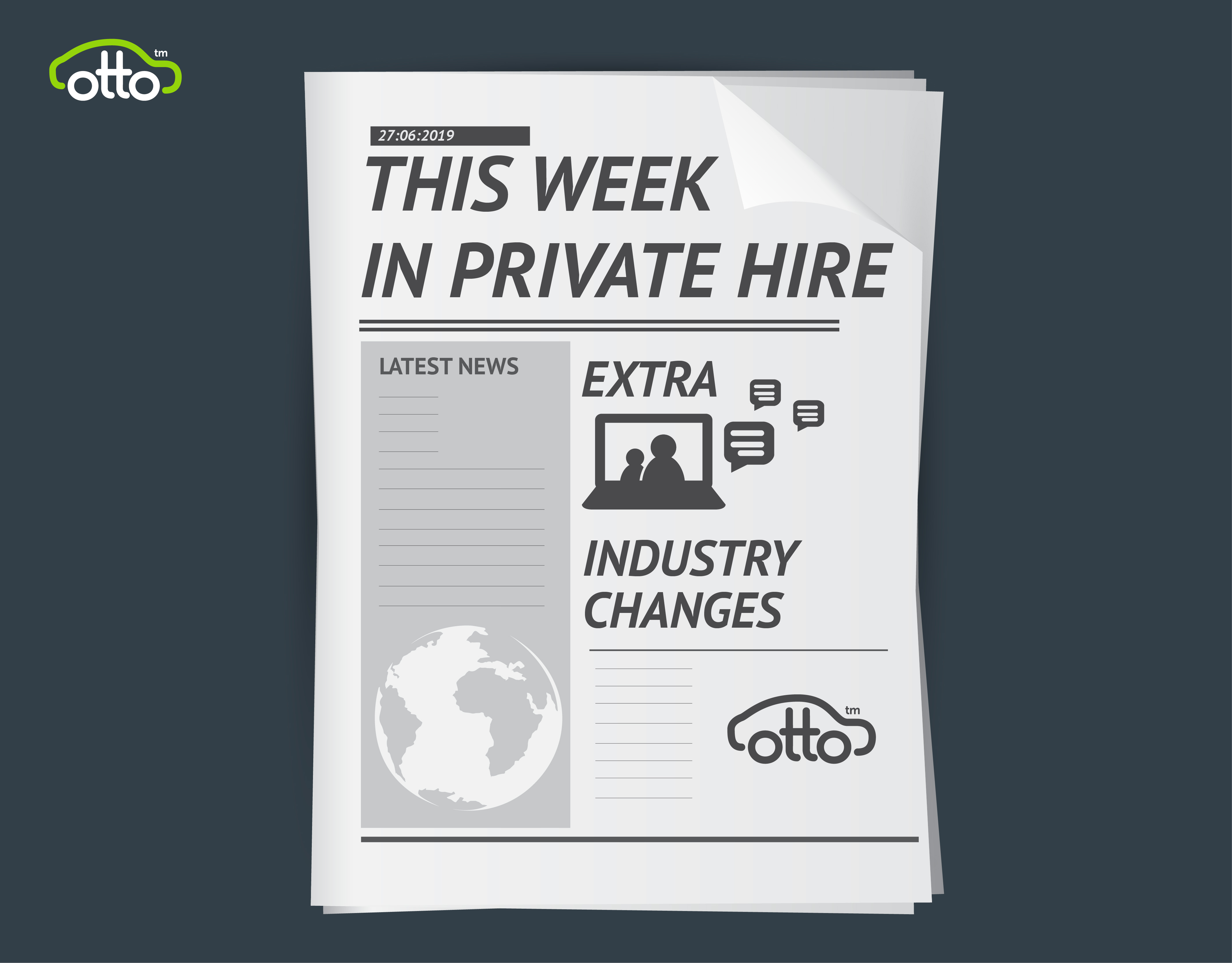 June 27, 2019
Below we've put together a list of any important news stories happening this week that affects Private Hire drivers across the UK.
If you're a PCO driver then be sure to read up, so that you can stay fully up to date and informed with the latest events.
1. Private Hire Drivers Might Have their Older Tyres Banned
In 2012 an 18 year old boy, Michael Molloy, was killed by a lorry that had 19 year-old tyres. Since then there has been an effort to try and make sure that larger vehicles, such as lorries and buses, don't have tyres that are older than 10 years old. This week it was revealed that this new law, which would start in 2020, could potentially include all taxi and Private Hire drivers as well.
2. PCO Electric and Hybrid Cars Need to Make More Noise
All new electric and hybrid vehicles are now legally required to have an external sound generator. This ruling is because currently these cars are too quiet, and not easily heard by pedestrians and cyclists. This is a law passed by the EU, and the system is called an Acoustic Vehicle Alert System (AVAS). It officially becomes law on 1 July 2019.
AVAS is required to work at speeds of over 13 mph, and the volume must be at least 56 dB (which is similar to an air conditioning unit), and no louder than 75 dB, which is what a normal car sounds like.
3. Release of Clean Air Zones to be Pushed Back
The government's plans to open new Clean Air Zones in Birmingham and Leeds have come to halt, since they can't get the technology to work properly. The plan was to introduce some new areas in January 2020, similar to ULEZ in London, after reports came out that certain cities would seriously fail their air pollution tests. Unfortunately for the government, they have not been able to develop their vehicle tracker technology quick enough, which is why the start date will have to be pushed even further back.
4. New Cameras Installed in Edinburgh Airport to Catch Illegal Pick-ups
Edinburgh Airport have recently installed new vehicle tracking cameras to catch out Private Hire drivers that are illegally picking up passengers in the wrong area of the airport. Any PCO drivers that are caught picking up passengers in the airport's drop-off zones will now have to pay a £100 fine.
5. Car Clocking Scam could be Costing UK Motorists £800 Million a Year
There has been a huge rise of car clocking in the UK. This involves car dealers modifying the mileage of used cars to make them appear more attractive to buyers. Recent studies have revealed that the UK has seen a 30% increase of this in the past five years, and an unbelievable 1 in 14 vehicles are now thought to have the wrong mileage. Private Hire drivers know more than anyone how important it is to have the correct mileage clocked on their vehicles, so if you are considering buying a used PCO car, instead of PCO Car Hire or PCO Rent-to-Buy, then please be aware of this scam, and take necessary measures to prevent this happening.
6. Four Cars Rated "Poor" for Theft Prevention
The Volvo 560, Mazda 3, Toyota Rav-4 and the DS 3 Crossback have all been given a rating of "poor" for their lack of safety. The cars themselves are fine in terms of driving, and theft is less of an issue when operated by a key, but customers that would like the "keyless entry" option might be seriously at risk of theft.