Covid-19 has impacted society and the economy like never before and PCO drivers are taking the opportunity to reflect on their finances and work.
With that in mind, the team here at Otto Car have put together a new money management guide to help PCO driver's money go further.
Whether you're simply looking for a bank account with better interest or want to open a side fund for the future, we're here to help.
The best current accounts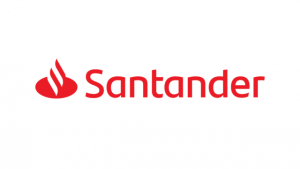 Santander 1-2-3 Lite – Cashback on bills
Whilst it might not provide the benefits it used to, this account gives you cashback on monthly bills you'd already be paying for, not bad right?
– 3% back on phone, broadband, mobile and TV bills.
– 2% back on gas, electricity, Santander home insurance and life protection.
– 1% back on Santander mortgages (max £10/mth), water and council tax.
To get cashback, you need to pay in £500+/mth, have two active direct debits, pay your monthly fee (£1) and log in to online or mobile banking at least once every three months. For more information and to apply, please click here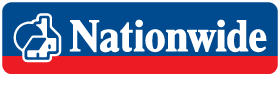 Nationwide FlexDirect  – Interest and Overdraft
Whilst Santander's account focuses on cashback on bills, this one pays you interest on your savings. Once you sign up, you'll get an interest rate of 2% AER fixed for a year on up to £1,500 (max interest of £29.70). There are important conditions to note, you'll need to pay in £1,000+ per month which is pretty high, and the rate drops to 0.25% after a year.
Another bonus is that the account offers a year's 0% overdraft as long as you haven't had this account before. Full terms and conditions can be found here.

Monzo – Manage your finances better
You may have seen the pastel orange cards around town, and for good reason. Monzo is an award-winning app with no monthly fees. It's FCA regulated and backed up to £85,000.
It's highly recommended for its valuable money management features. You can send and receive money instantly and manage your bills and finances all on their incredible app. There's also 24/7 support if you need assistance.
You can also create a pot for gifts or buying a home. They've got an easy access saver starting from just £10 and gives you 0.74%. You can add money anytime and there's a next working day withdrawel.
We'd also like to point out that this is the best visual experience of a bank account we've seen.. It's brightly coloured, easy to use and the text is simple English so no matter your technical level is, you'll enjoy using it. Learn more about it here
Save For The Future

HSBC Regular Saver – Fixed savings for one year
If you're already with HSBC, they have a not so well publicised saver account you can open on the side to save for the future. You can put away up to £250 per month for up to a year and receive 2.75% interest at the end. This beats most offers on the high street and is a relatively stress free task.
Once completed, you can simply start another one again. Please note you can't take your money out during the term. Learn more about it.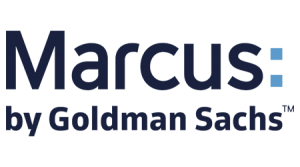 Marcus Account – Flexible saver account
For those that want to tuck a little money aside but still have the option to withdrawal, the Marcus account could work for you.
There's no fees or charges and you can open an account with just £1. Money can be added or taken out almost instantaneously so you won't need to worry about being locked in. Interest is 0.70 AER (variable).
Sadly they don't have an app, so logging in is tiring but overall it's a solid account that can make your hard earned money go further. Learn more.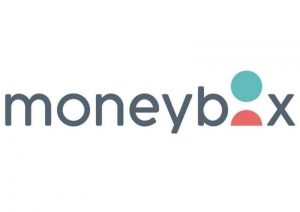 MoneyBox – Spare change Stocks & Shares ISA fund
Invest without even thinking about it. With Moneybox, the next time you fuel up at the petrol station or charge up your Nissan Leaf, your payment will be rounded up to the nearest pound and put into a stocks and shares ISA fund (you can choose the risk level).
It's a relatively hassle-free way to get into investing without the overheads or big upfront fees. It's free for the first 3 months then £1 a month after that. Learn more
Tips & Tricks
If you're content with your current bank but could do with some money management help, there's plenty of support out there.
Plum – Digital chat bot
If you're looking for advice, look no further than Plum. It's a digital money assistant that works through your Facebook messenger. It can read your transaction history and advice you on spend, set limits, and help you save for the the future. It's totally free and useful for those that need a helping hand
Yolt – Money Dashboard
With Yolt, you can see all your bank account, credit card and pensions in one place. You'll be able to breakdown spend into categories and get a better overview of your finances.
You can also set limits, monitor renewal dates, make payments and even switch utility providers.
More PCO Driver Support Content
Here at Otto Car we're here to help the private hire community. Whether it's our PCO podcast (with guests including Uber and Toyota), to electric PCO car and London operator guides, we've got you covered. Visit our PCO Support page today.