Episode 3: ViaVan | On the Road Podcast for PHV Drivers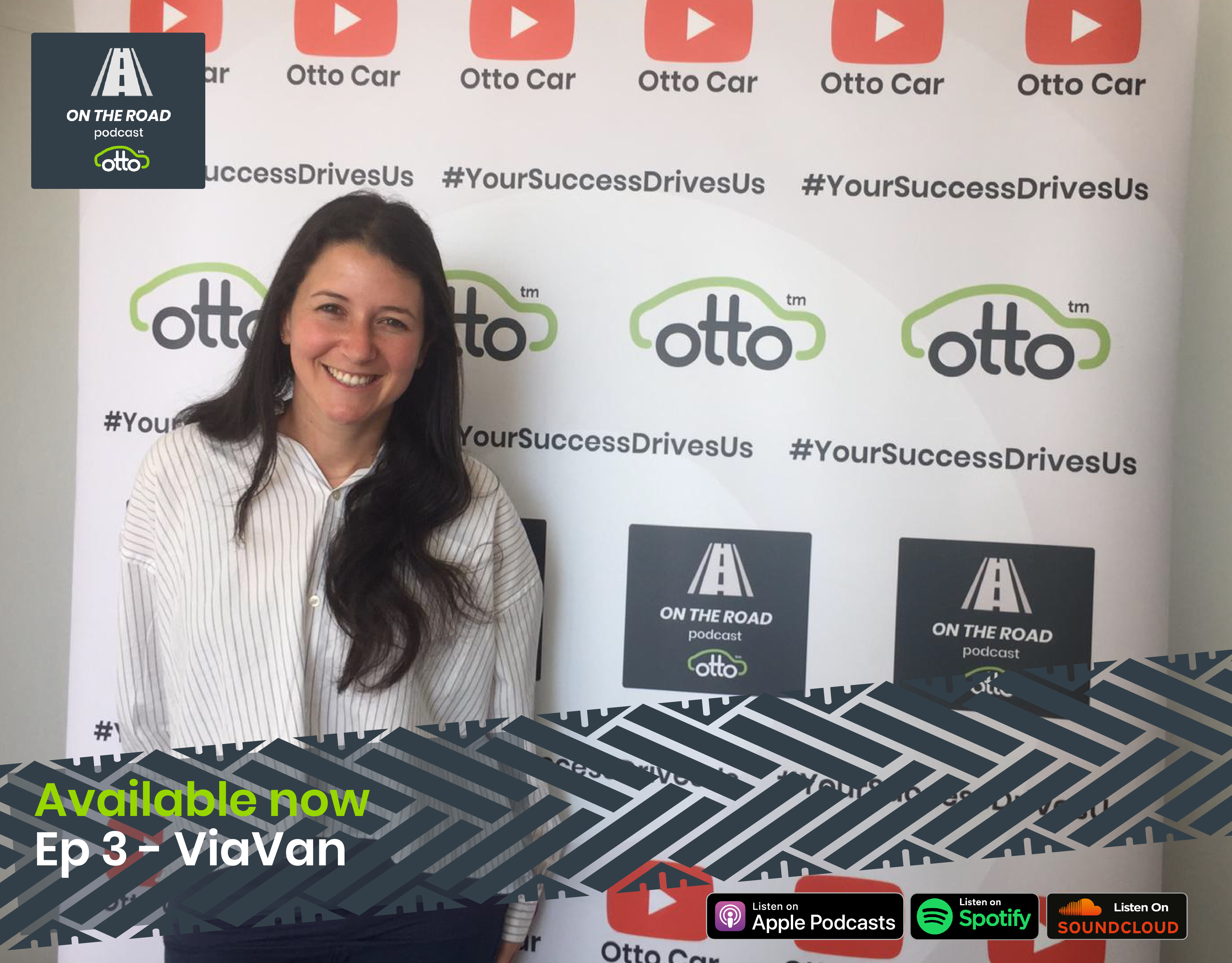 June 25, 2019
On The Road is back again this week with a brand new episode. This week we had a chat with Jess Oppetit, the UK General Manager at ViaVan, to discuss their journey so far, her thoughts on Private Hire, and what the future holds in store for the company and the industry.
If you aren't already familiar with our podcast, we'll be meeting up with different people across the private hire industry to discuss news, changes, insights, and the ins and outs of the career in detail. Each week we'll be lining up some exciting guests to talk about all of these topics and more!
Check out a summary of the episode below. We've also included underneath some of the themes and guests we'll be talking to in later episodes!
Episode 3 – ViaVan.
A Brief Summary
London has recently seen a bunch of new Private Hire operators enter the market, hoping to rival Uber and take the industry by storm. It remains to be seen how many of these will stand the test of time, but ViaVan have certainly been one of the competitors that seem to be going strong. We were extremely curious to find out more about the company, including how their current journey has been, what perks PCO drivers will receive by joining the app, and what changes we can expect to see in the future.
Our Guest
Our guest this week was Jess Oppetit. She is the UK General Manager at ViaVan, and has had a wealth of experience working in a number of different companies, including Apple. She has been at ViaVan for over two years, from the time that it was only called Via, and so she was the perfect person to have a discussion with about how the company has evolved and their ambitions for the future.
What's Covered?
The podcast kicks off with a little bit about how ViaVan has found their journey in London so far. Jess paints us a picture of what it was like getting set up, and recruiting drivers that wanted to be a part of their mission. We also take a look into some of the newer projects that they have lined up, which could be extremely useful for drivers that are interested in getting involved.
We chat about the recent ULEZ and Congestion Charge rulings, and how ViaVan has responded to these industry changes, including their opinions about how it affects Private Hire drivers in this space. We were also lucky enough to find out what Jess believes to be the future for PCO drivers, including how the industry is gearing up for a big change, and what she believes will be the future of Private Hire.
That's not all, we also discuss what a career with ViaVan looks like, how drivers can sign up and make the most of their platform, what cars they accept, some of the bonuses that they can expect to receive, and what it ultimately takes to be a ViaVan driver.
If you're interested in finding out about any of these topics (and a bunch more), then what are you waiting for, check out our Podcast Page and get listening to the episode!
Upcoming Episodes
Episode 4: Accidents and Safety
We sit down with two valued members of the Otto Car team to find out the most common causes of accidents amongst PCO drivers, and what we can be doing to avoid this in the future.
Episode 5: Going Electric
There's lots of different opinions out there about what it's like to start driving a PCO electric car. We decided to sit down with two drivers who are actually doing it, to find out their general experiences and top tips for making the switch.
Episode 6: Kapten
Due to popular demand we had Kapten into the podcast studio to discuss their recent entrance into the London Private Hire Market, and how they plan to take the capital by storm.
Click this link for our full podcast page, where you can also subscribe on your favourite channels and get updated with new episodes. Each week we aim to bring you something new, exciting and interesting in the private hire industry, so stay tuned!
We also welcome all feedback, insights and comments from the Otto Community, so let us know your thoughts on Facebook. If there's an idea you'd like us to run, a question you'd like us to ask, or a comment you'd like to respond to, then we're all ears!
Want to drive for ViaVan?
If you're interested in becoming a ViaVan driver then you might like to check out their Driver Portal, where you can sign up today. Don't forget to give the podcast a listen to first!
You might also be glad to know that we have the extremely popular Mercedes Benz Vito Tourer available on our PCO Rent-2-Buy scheme. It's a great set of wheels, and a perfect PCO Vehicle if you're looking to drive for ViaVan.