On The Road Podcast for PHV Drivers | Season 1 Review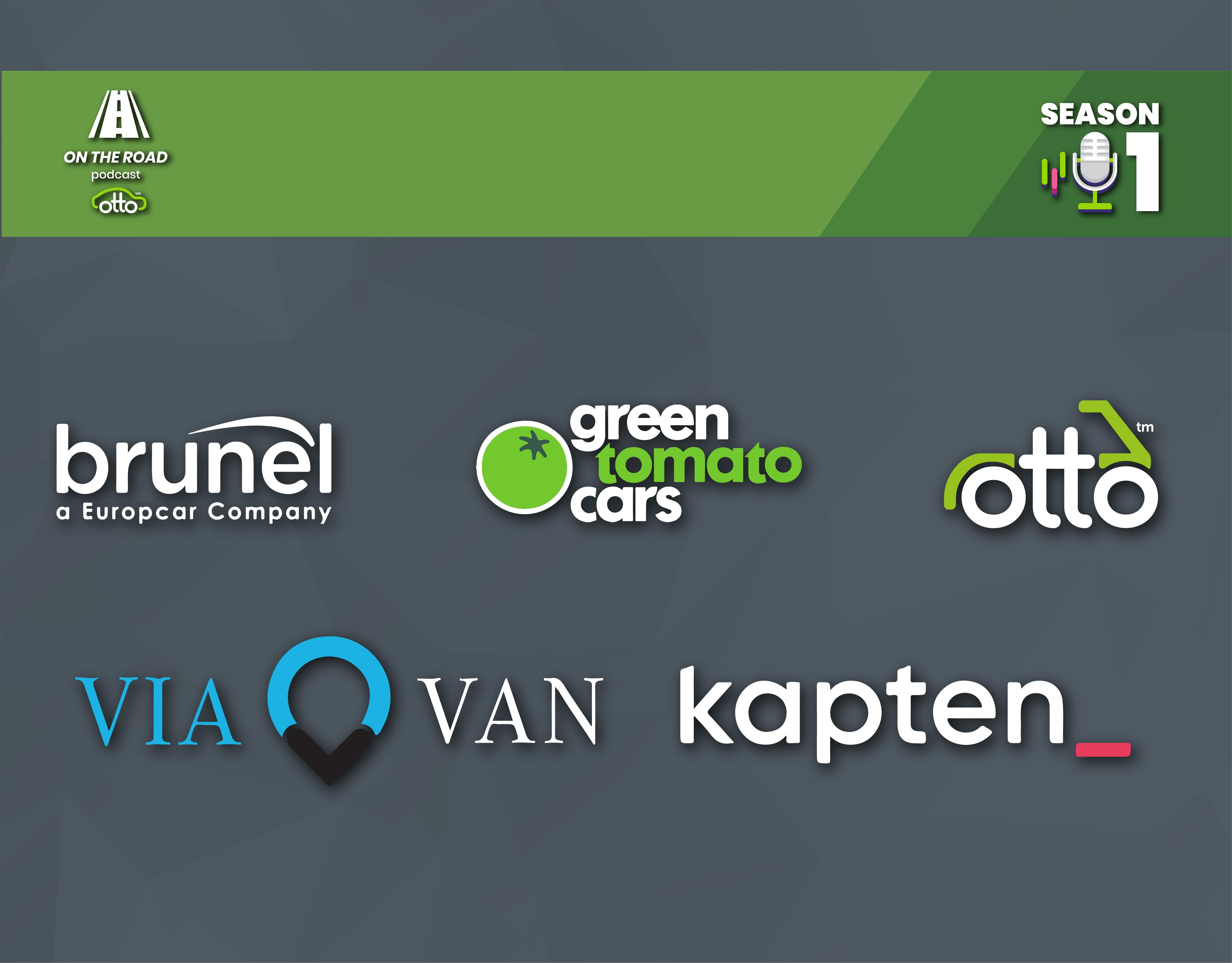 November 7, 2019
With Season 2 of our popular podcast show beginning later this week, we're taking a short trip down memory lane and reviewing our first season.
Catch up with some of the biggest players in the private hire industry including Kapten, ViaVan & Green Tomato Cars.
You can catch any of these full episodes for free on Apple Podcasts or Spotify.  Prefer video content? Watch the highlights on our Youtube Channel
The Operators
Kapten
Kapten recently entered the London market, and they seem committed to making an impact in the capital. In this episode we sat down with Mariusz Zabrocki, General Manager London, to discuss Kapten's future plans, what they currently offer to drivers, and where they see the private hire industry moving in the future. PCO Drivers will find it particularly interesting finding out how their app differs from other competitors.
ViaVan
Jess Oppetit, ViaVan's UK General Manager, sat down with us to discuss how the past year has been for this global operator. It was interesting finding out about ViaVan's vision for the future, including the future of ride-sharing, and how this industry is bound to change with the introduction of Congestion Charges and ULEZ. For any drivers interested in signing up for ViaVan, Jess also explains in full how this process will work, and why working for them will be different.
Green Tomato Cars
Jonny Goldstone, Director of Green Tomato Cars, set up his executive private hire company before Uber had even entered the London market. This means that his company not only has a well-established set of corporate customers, but also that he has a very good grasp of how the private hire industry has changed over the years. It was interesting diving into some of the recent policy changes in London, and it was refreshing to hear Jonny voice his honest opinion about this.
Brunel
Brunel are another older company in London, which caters to corporate or executive customers. Michael, who's in charge of operations, and Wayne Alleyne, driver recruitment, sat down with us to discuss what it takes to drive for them. They take us through their application process, which is more extensive than a lot of other PHV operators, and they explain why they are not worried about companies like Uber entering the market.
The Drivers
Life of a Private Hire Driver
Gig Guy London and Cabbie007 are Otto Car's official YouTube partners, where they post up popular videos about private hire. They were also the guests for our first ever podcast show, which saw us discussing what it is actually like being a PCO Driver, which apps are the best to work for, how to deal with different rider requests, and a bunch of other tips to increase your earnings.
Drivers vs. Riders
We thought that this episode would be an essential for the first season. It's great talking to drivers and riders separately, but what about bringing the two together and discussing their experiences? In this episode we ask a rider and a driver to takes the gloves off, and dive into what parts of a journey can lead to a 5 star rating, and what can seriously affect this. We also chat about the latest changes in London, and see how their opinions differ.
Women in the Industry
We were surprised to find out that in this industry only 2.2% of PCO drivers are women. That's why we decided to which with two females drivers about their experiences. This is a must watch for any women that are thinking of joining the industry, and would like any tips or advice about the career. A key takeaway was that it has the potential to be one of the most equal  and enjoyable professions out there, but there are tips to staying safe and enjoying your time on the road.
Everything In Between
Going Electric
The way things are moving, it is clear that electric vehicles are the future of PCO driving. However, we wanted to catch up with two Nissan Leaf drivers to find out how they find the experience, and how it fits in with their private hire career. We discuss range anxiety, charging strategies and what the car feels like. If you're thinking of going electric then this is the episode to listen to.
Accidents & Safety
Staying safe on the road is mentioned so much that we often forget about it on a day to day basis. That's why we decided to bring in two members of the Otto Car team who are paid not to forget. Brian and Chris talk us through the accidents they've seen over the years, the main causes for these, and the secret recipe that makes a great (and happy) PCO driver.
Delivering the Future
This episode isn't exactly about Private Hire, but with the rise of the food delivery industry we felt it was important to cover this subject. Alberto, founder of Otto Scooter, came in to discuss with us how food delivery has become such a big thing, it's similarities and differences to private hire driving, the pay that an average delivery courier can look to make, and different tips to boost their earnings too.
So there we go! Excited for season 2 yet? Stay tuned as we talk to global car manufacturers,  Europe's largest private hire operator and of course…PCO drivers!