8 Companies that UK PHV Drivers should watch out for in 2019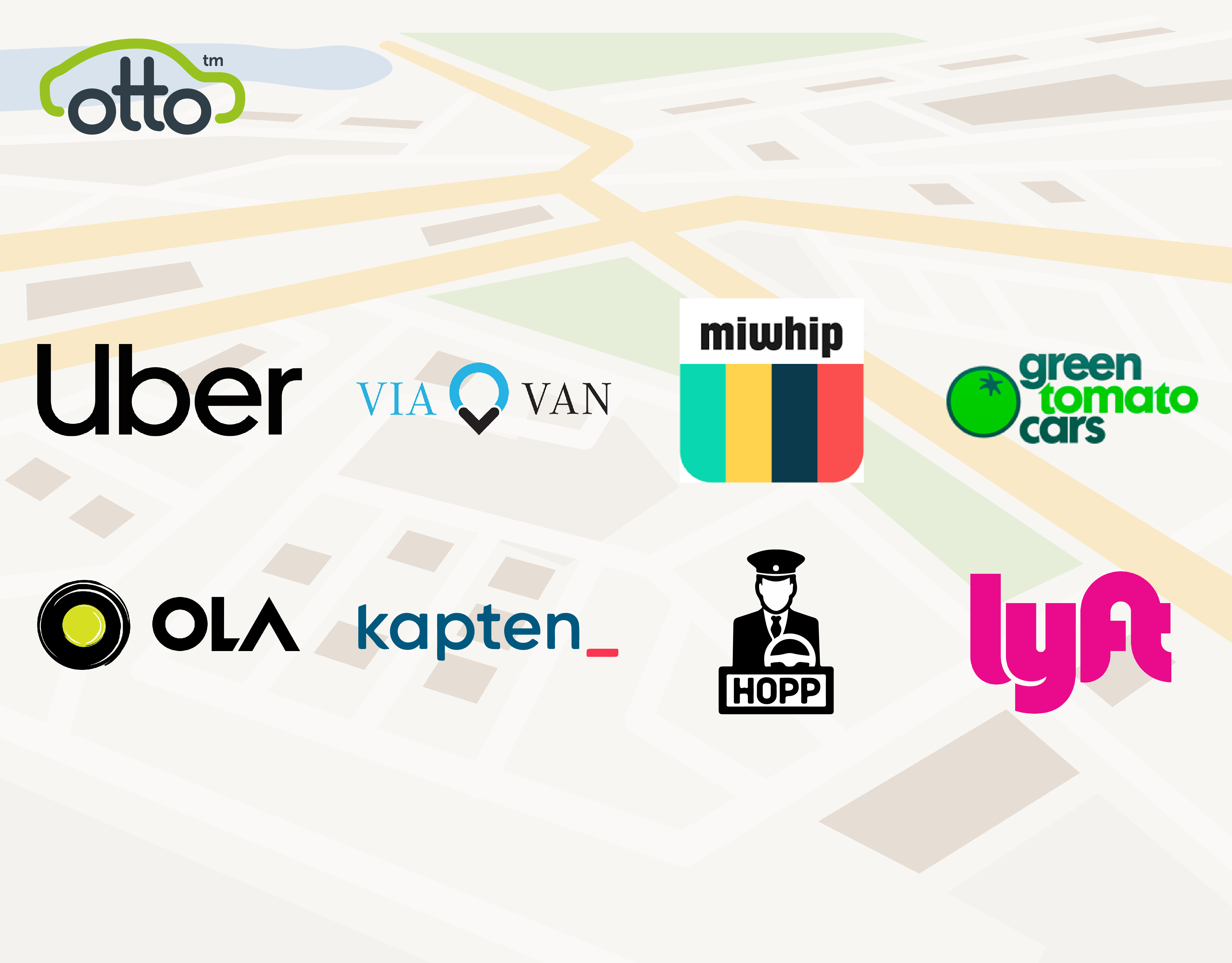 April 29, 2019
Here at Otto Car we like to keep the community updated with any important industry changes that could help PHV drivers.
This is why we've put together a list of the different operating companies that PCO drivers might be interested in joining this year. If this is old news for you then don't forget we've got the latest 2020 PHV Operator Guide available as well (which includes the re-branded Free Now app).
We will also try and keep you updated if there are any changes, so stay tuned for more info by liking our Facebook Page or subscribing to our blog!
Update: Ola, Kapten and Bolt have recently launched in London, so we've also included some info about them for any drivers that are interested!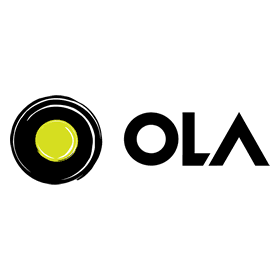 Who are they: Ola were founded in 2011 with a focus on India and Australia. They work with metered taxis and PHVs. They've now entered multiple locations across the UK, but were waiting to receive their license from TfL before entering London. It has recently been announced that they do officially have this now, so it should only be a matter time before they enter the capital. Some reports are even saying that they plan to launch in September.
(Currently available in South Wales, South West England, Merseyside, Reading and Birmingham.)
Some of the perks:

They've been around for a relatively long time, and have been very successful in India, where they were founded.
Decent commission rates.
Includes a "Go To" feature, so you can plan your final journeys to take you home.
Daily payouts.
Some Negatives:
Some drivers have reported issues with their technology, and have had payment issues with their in-app wallet feature.
Relatively low rates for riders could make for harder earning.
Vehicles: According to the company, anybody with a valid PHV License and a car registered after 2008 is eligible to apply.
The Users: It's unclear how many total users they have in the UK, but they have been expanding to different locations this year so business is probably quite good.
Driver Rates: 10% for Metered Taxis, and 15% for PHV Drivers. 

Fare Estimates:  To give you some context of how their rider fares stack up, we've included Ola's current rate card below for their different locations across the UK.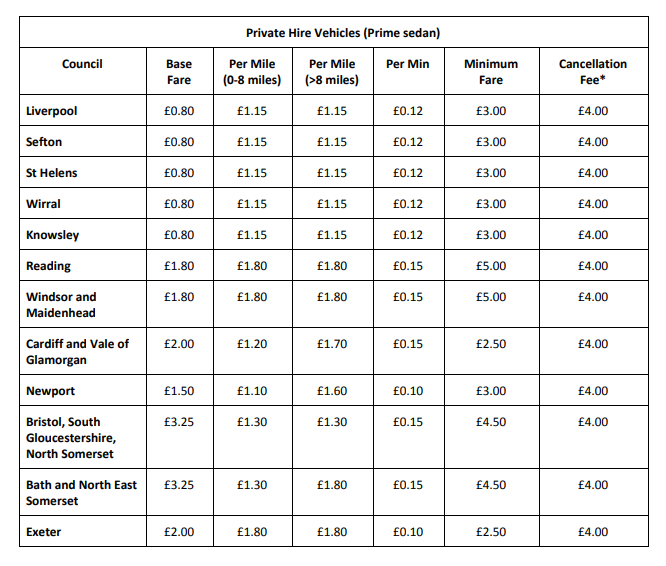 How do I sign up: Use the sign-in button on their site to start the registration process, and upload all the required documents. Once they have verified your documents, you will be contacted by a member of their team. The sign-up process may vary by city and category (PHV or Metered Taxi).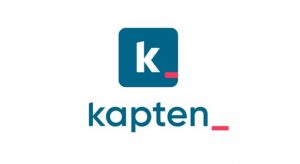 Who are they: Kapten are a French company that have been building up to their London launch for a while. They will be offering a service similar to Uber in the capital.
Some of the perks: 
A lot of bonuses and additional earnings for drivers on their platform in these early stages: This includes a free goodie bag (with a phone charger and cables) when you register, and up to £20 extra during peak hours in the initial weeks of launch.
Weekly payouts, processed every Tuesday. (These will come in three payments for drivers – Ride Fares, Bonuses and Tips)
Weekly prizes for drivers with the highest ratings.
Will cover certain cleaning expenses if riders vomit or damage your car, as long as you can provide reasonable evidence.
Some Negatives: 
Still building up a customer base, so PCO drivers might not be getting a steady stream of customers yet.
Relatively high commission rates compared to other new operators.
Flat rates for riders.
Vehicles: "Vehicles must meet all TfL criteria to be registered on our service, including a TfL vehicle licence. This includes requirements such as being no older than 10 years at the time of the application" – Kapten.
Driver Rates: Kapten will take a total of 24% commission on your rides (20% + VAT.).
Fare Estimates: Otto Car Offices to East Croydon Station = £26.45
How do I sign up: PCO drivers can sign up here to their service. New drivers will get a £25 gift voucher,  and £30 for referring 10 drivers to their app. Additional perks include congestion charges being paid for completing a certain amount of trips, and this offer will run until the end of 2019. If your car is already exempt from congestion charges, then you will receive £11.50 a day if you manage to complete a certain amount of trips. For those of you interested then now is probably the best time to sign up!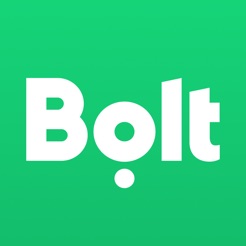 Who are they: Bolt is the London version of Taxify, which is popular with Private Hire drivers across Europe. They recently launched in the UK as Hopp, but had to pull out because of legal reasons. They are now coming back to London with a new brand.
Some of the perks: 
Weekly Payouts
Good commission rates for drivers.
Riders will be charged a wait-time fee once drivers arrive at the destination (25p per minute), and PCO drivers will get paid £1 for each journey that enters the congestion zone.
In-app panic buttons for drivers and riders which connects you directly to the police.
Some Negatives:
The launch is still in the early stages so might take a bit of time for the jobs to start coming in, and some drivers currently report having to go quite far for pick-ups.
Bolt are marketing themselves as offering a much cheaper service for riders than Uber, for the moment this doesn't seem too bad with rider discounts, but over time this could have an impact on driver earnings.
Some reported glitches with their app, including a few payment issues, and difficulties communicating with the company. (If you have any experiences with the app we'd love to hear from you on our Facebook Page!) 
Vehicles: They are accepting vehicles that are less than 10 years old, have 4 doors and a minimum of 5 seats. Vehicles registered as a private hire vehicle after 1 January 2018 must be Euro 6 petrol/diesel engine, or a Euro 4 petrol-hybrid engine in order to meet new emission requirements.
Driver Rates: Bolt offer a competitive commission of 15% for drivers. They also promise that this is not just an introductory offer.
Fare Estimates: Otto Car Offices to East Croydon Station = £25.50 – £29.50
How do I sign up: Bolt are accepting sign ups for new drivers in London now. You can find out more about this here. They also have a limited time offer of £20 for referring any new drivers. (Up to 5 referrals per driver.)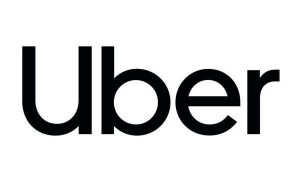 Who are they: It's impossible to present the top operating companies without mentioning Uber. If you are a PHV driver then odds are you know about Uber, since they are currently the biggest PHV service in the world.
Some of the perks: 
One of the biggest positives with Uber is that they have millions of active users. This means it's the platform where you're most likely to get a steady stream of work.
Their technology is one of the best in the game, and their app is very easy to learn and use.
Uber will provide good support for drivers that are new to the game and are looking to get started.
Very flexible model – take the jobs you want, when you want.
You can cash out your earnings multiple times per day, which gives you more freedom than other apps with weekly or monthly payouts.
Some Negatives:
They charge a higher commission rate (25%) than most other companies, which is basically the price you have to pay to be connected with all those users.
Some PHV drivers say that their surge pricing can be unstable at times. – Surge pricing involves raising or lowering prices depending on supply and demand of PHV vehicles, and this can have direct impacts on your earnings.
Vehicles: To drive with Uber in London, your vehicle must meet these minimum requirements:
Vehicle model year must be 10 years or newer
4-door vehicle with independently opening doors
Good condition with no cosmetic damage
No commercial branding
Pass a vehicle inspection
We are a preferred Uber Partner and all of our cars are Uber approved so you'll never have to worry about meeting the right standards. We offer Uber Rental Cars  and Uber Rent to Buy Cars  in London!
Driver Rates: Uber take a 25% commission on each of your rides.
Fare Estimates: Otto Car Offices to East Croydon Station = £29 – £39
How do I sign up: You can start your application by signing up here.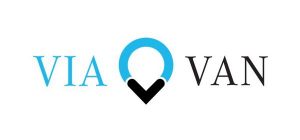 Who are they: ViaVan lets drivers pick up and drop off multiple people at designated locations.
"As we are a corner-to-corner service, we'll pick you up at a nearby corner and then drop you off within a couple blocks of your requested destination" – ViaVan
Some of the perks: 
If you are a fan of Uber Pooling then this could be the app for you, since ViaVan is for drivers that want to take multiple riders in one go.
Instead of finding tricky locations in back alleys, you only go to designated drop off points. Kind of like a bus.
24/7 real time support.
Widely considered as a relatively safe form of transport.
Competitive commission.
Some Negatives:
Taking multiple riders in one go isn't everybody's cup of tea. The rides can get quite loud, especially later at night, and can be harder to control.  This might not be for people who value their peaceful and quiet rides.
They are quite focused on central London (see the map below), which isn't ideal for those of you that like to stay away from the busier streets.
Ride fares can be quite cheap, meaning you have to take on more jobs to maximise your earnings.
Vehicles: It's unclear what all of the van specs are, but some reports are saying that any Private Hire vehicle that's less than ten years old. We also know from experience that the Mercedes Vito Tourer is a good option for this platform. 

The Users: The total number of users in the UK hasn't been released yet. ViaVan claim to provide more than 30 million ride-shares globally, so this could be attractive if it catches on across the UK.
Driver Rates: ViaVan charge a competitive commission of 15%. They also claim to have one of the lowest service fees in the industry.
Fare Estimates:  Otto Car Offices to East Croydon Station = £27.45
How do I sign up: You can apply to be a rider on their driver portal.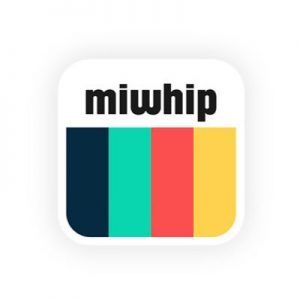 Who are they: MiWhip is a London-based app that is gearing itself up to rival Uber in the big city.
Some of the perks:  
Daily payouts.
MiWhip only take 15% commission, which means there are potentials for high earnings.
If you are a female PHV driver then this could be interesting, since there is a "MiWhip Pink" feature, which is for female riders looking only for female drivers.
Flexible model.
Some Negatives:
Technology issues. Some reports that downloading the app could throw off your phone's GPS, which could affect your other driving apps. Check that this is fixed before downloading!
Some users say that there is a lack of general communication when trying to fix technical issues or bugs, which is especially important now that the app is still adjusting and improving.
Despite offering an attractive commission some rider fares also seem quite low, so it's important to check that the journey you are assigned to is worth it before accepting.
Vehicles: The specs for their cars are unclear as of yet, but they will likely be the same specs as Uber.  The app promoted itself as offering the "super car" experience.
Users: The company haven't stated the total riders on their app yet. This could be because the company is in the growing stages, and could still be looking to attract new users to their site.
Driver Rates: MiWhip claim to offer drivers higher commission rates than Uber, by taking 15% on each ride.
Fare Estimates:
Otto Car Offices to East Croydon Station = £22 – £35
How do I sign up:  
Download the Miwhip partner app to begin the process.
Fill in your personal details and upload all the required documents.
Once your documents are verified you'll be able to book an appointment to visit the MiWhip HUB to start the process.
(Remember to bring along your original documents and chosen vehicle to your appointment.)

Who are they: Green Tomato Cars are an environmentally friendly private hire service, that aims to improve London's current pollution problem.
We intend to pave the way to an emission free London. – Green Tomato
Some of the perks: 
They've been around since 2006 (that's 6 years before Uber came to London!), so have quite a loyal group of riders.

For those of you interested there are opportunities to become full time drivers, with a yearly salary and holiday days.
They will cover your daily ULEZ fees and English Language Tests.
Weekly bonuses for meeting green goals and having smooth journeys.
Working for a company that has a positive mission.
Some Negatives:
They are not as big a brand as some of the other companies mentioned here, so it could be harder to find a steady stream of riders in your area.
Stricter policy on vehicles.
Whilst this is good for PHV drivers looking for a full time career, there could be less flexibility for those that just want hit the road when they feel like it. This is because of weekly payouts and additional earnings coming from getting bonuses for rides completed.
Vehicles: Toyota Prius, Volkswagen CC, Passat & Sharan Mercedes E, S & V Class, Tesla: All Models

The Users: Green Tomato Cars claim to have over 2000 corporate clients, 600 cars on the road, and 10,000 completed trips a week.
Driver Rate: The company claim that the average driver earns around £600 a week.
Fare Estimates: Otto Car Offices to East Croydon Station = £29.10
How do I sign up: You can find out more driver information and sign up here.
Future Ones to Watch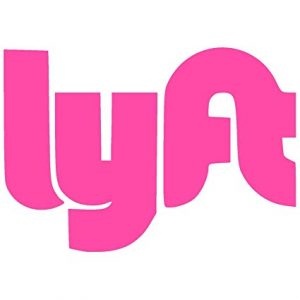 Lyft have become an extremely successful company in the USA and Canada. They are nowhere near as big as Uber yet, but many drivers report having a positive experience with the company. There have been multiple rumours about them coming to London, but it doesn't appear to be happening anytime soon.
Extra PCO Driver & Uber Partner Support
You can also see Otto Car's blog which has a number of topics from avoiding penalty charge notices to work hotspots.
Don't forget, our Covid-19 & Private Hire newsletter is constantly updated so you're up to date with the latest industry news.
Lastly, during this period many PCO drivers are looking at food delivery to top up their income. Why not check out our popular top London delivery company guide?