Coronavirus: Tips for Staying Healthy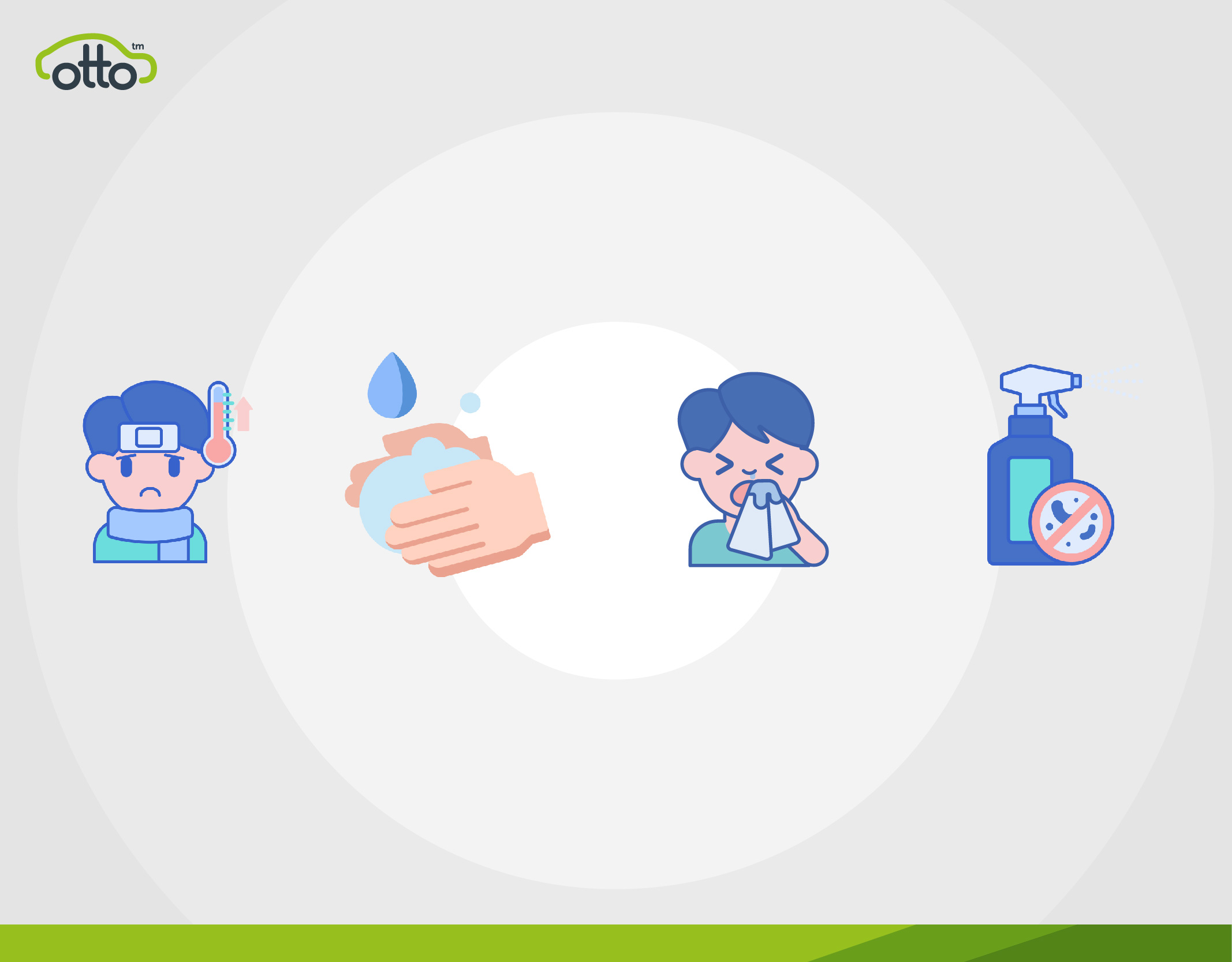 March 5, 2020
Coronavirus is clearly a worry for private hire drivers around the world, and some of you might be afraid considering you're transporting different people around every day.
That's why we just wanted to put out some simple but important health reminders, so that you can stay fit and healthy.
Wash your hands a lot
This seems obvious, but it is currently the best way to fight the virus. Make sure that you wash your hands thoroughly with water and liquid soap (minimum twenty seconds), or keep a hand sanitizer in your vehicle that you can use.
You will have to find a hand sanitizer with a minimum of 60% alcohol, so that it can effectively kill off harmful bacteria.
Please make sure that you do not touch any part of your face without having first washed your hands. This is the biggest way of getting infected.
Clean and Disinfect your vehicle
There is doubt over how long the virus can survive on surfaces, but some scientists believe that it can stay there for a long time.
For that reason it's important to find some kind of cleaning fluid, or disinfectant, so that you can clean off the germs on the surfaces around your car.
Prevent spreading germs through sneezing or coughing
Germs can be transferred easily like this, so make sure both you and your rider(s) are wearing a mask. Don't forget you have the right to refuse a ride if they're not wearing one. You might find it useful to have some tissues available.
Do not work if you're feeling sick.
If you feel like you are developing an illness, or have symptoms of a fever, then please do not risk it. Stay at home until your symptoms go away, or if necessary let your GP know.
Additional help | Keep your PCO car in check this winter
With winter comes various weather conditions, from ice to snow, fog and sun. Make sure you're fully prepared on the road with our PCO Car Winter Guide