Meet Anita | July's Safe Driver of the Month | Uber Partner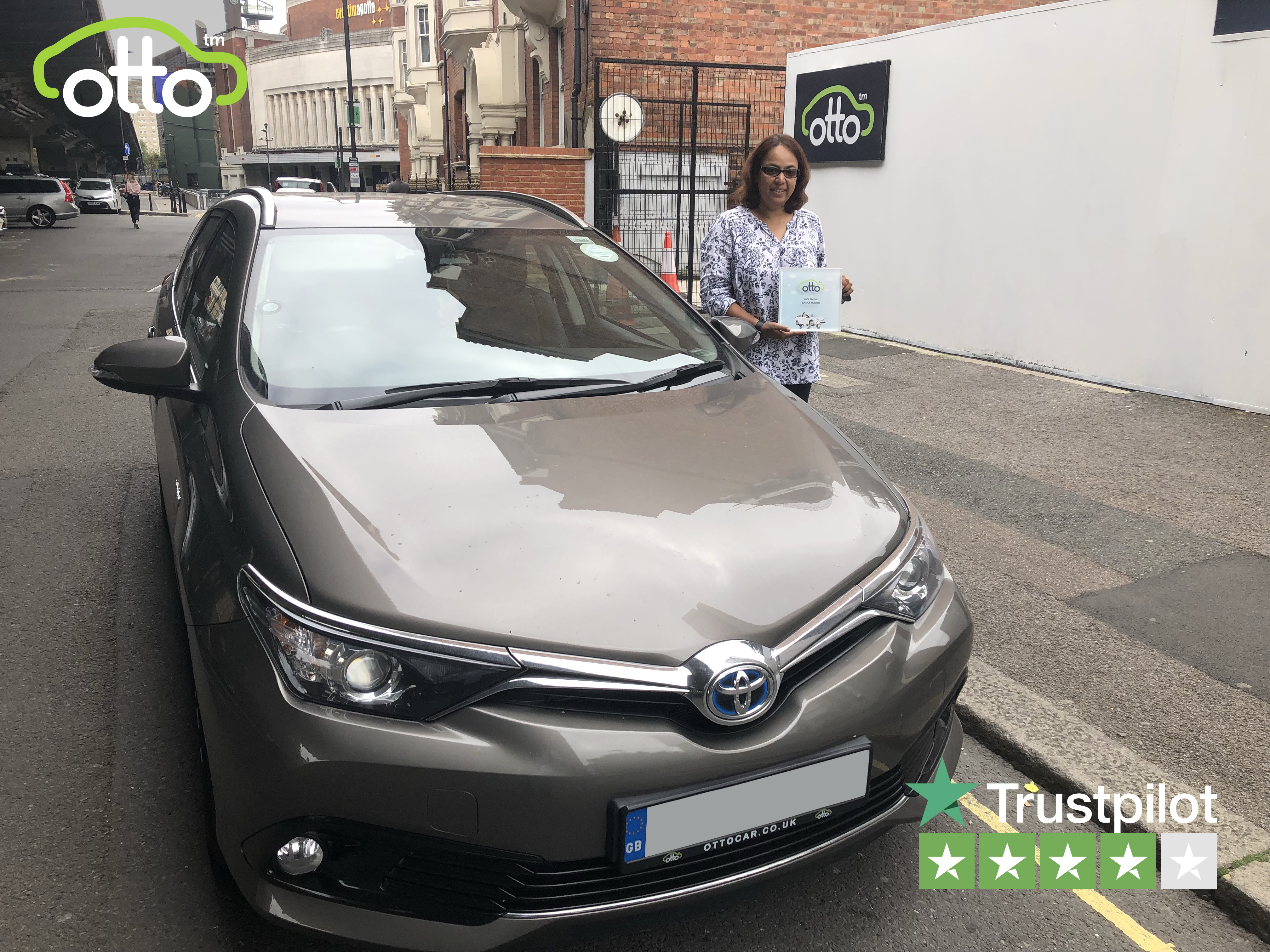 August 23, 2018
We're into our third month of our new Safe Driver of the Month competition and on this occasion we had the pleasure of handing out the award to one of our Uber partner and part-time drivers Anita.
Alongside her shiny new award, she also received £500 for her safe driving. This involved driving smoothly (braking & acceleration) whilst avoiding speeding and accidents.
We caught up with July's winner to hear her story and get some of her top tips on safe driving
Hi Anita, Thank you for stopping by and congratulations for winning the award!
Thank you. I was pretty surprised when Otto Car called me but it's great to receive this award for my safe driving. It made my day.
Would you mind telling our readers a little bit about yourself?
I was a corporate accountant before starting with Uber and I have a child that's 10 years old. I started working as an Uber partner as I found it easier to get around my child's routine and it's easier for me to drop her off from point to point and utilise that gap to do some Ubering. I'm a part-time Uber driver so the job fits around my lifestyle perfectly.
How long have you been working in the private hire industry?
I've been working in the industry for a long time whilst running a property business at the same time.
Do you have any set routes or particular areas you try to find jobs in?
I don't have a set routine or place but I do drive mostly in the evenings. It's nice to drive on the job and explore new areas which I might not have done so before, that's really cool.
Having won the Safe Driver of the Month award, are there any top tips you'd give to your fellow drivers? 
I would say not to rush as this is normally the cause of accidents and stress. Over time you get used to the roads and traffic, you become more patient as time goes on. Trying to rush all over London to save 5-10 minutes here or there isn't worth it. Relax and you'll benefit from it in the long term.
What PCO car are you driving at the moment and what scheme are you on?
I'm driving a Toyota Auris on the Rent 2 Buy scheme on a part-time basis. It's a very fuel-efficient hybrid car and there's plenty of space inside and in the boot for passengers luggage.
Originally I was renting a Prius and the Otto team checked my mileage after a few months and told me I'd be better suited to the part-time Rent 2 Buy if was going to continue the job long term. AJ and his colleague were very nice to me and gave me the right honest advice so I really appreciated that.
What do you love about the job?
It's great when I receive compliments for my PCO car and driving skills. I've had some nice ones over the years and the new Uber compliments feature was a nice addition to the app. The compliments make you want to drive better and it gives you a nice boost.
Any plans for the future?
For me, working as a Uber driver is a great idea for a retirement plan as you can drive into your later years and the flexibility of the job can work around your retirement. I'd also recommend housewives or those with a bit of spare time looking for extra cash to try being an Uber partner. The flexibility is fantastic!
We wish you all the best on the road and with the future. Congratulations once again on your safe driving!
Thank you Otto Car, who knows maybe I'll win it again very soon.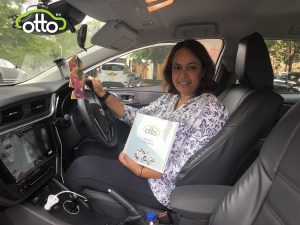 Are you looking for a new PCO car? Whether you're a full-time or part-time PCO driver, Otto Car can help you get on the road with our rental or ownership schemes.