Episode 8: Green Tomato Cars | Podcast for PHV Drivers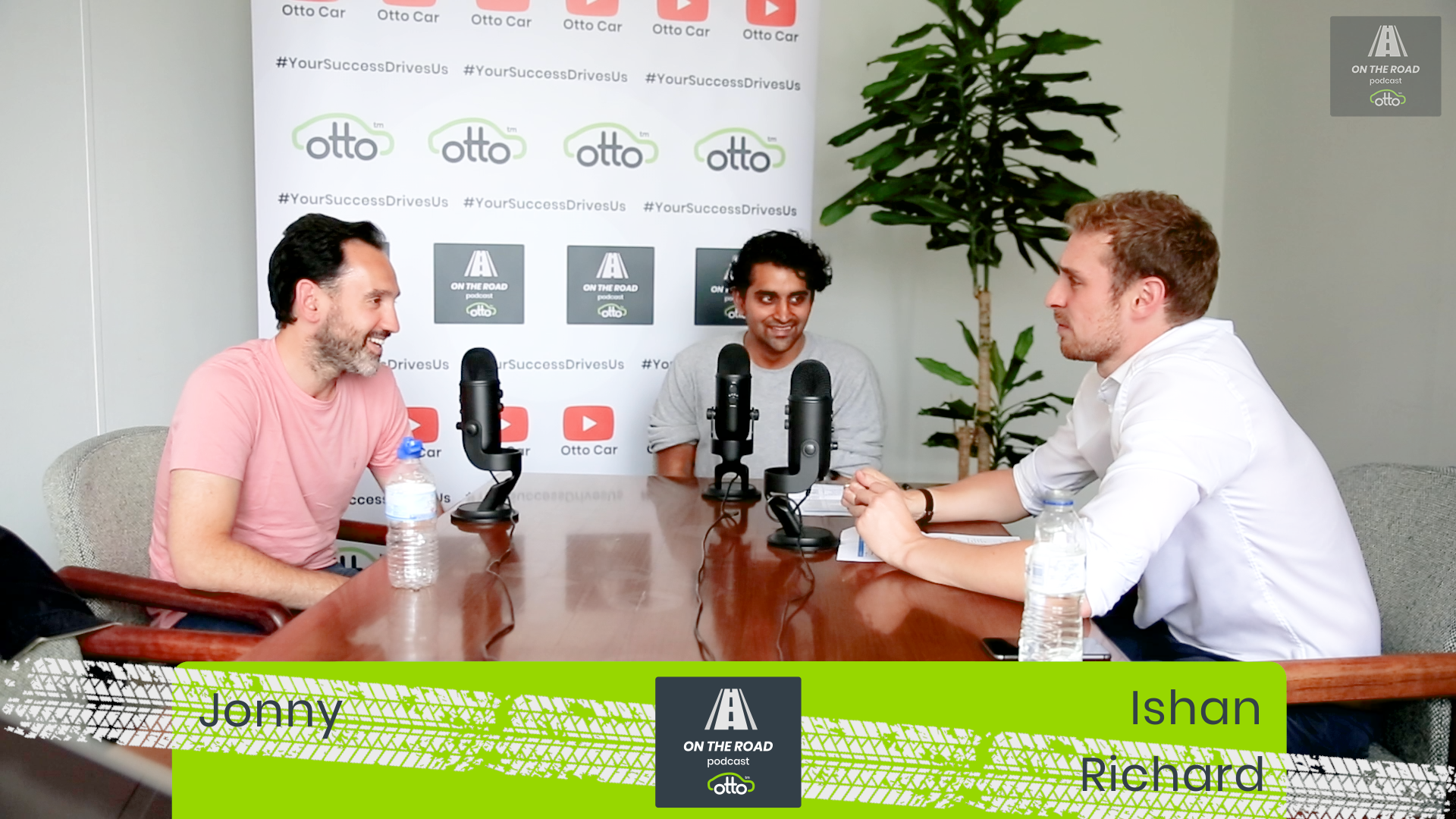 August 12, 2019
On The Road Podcast returns with a new episode that you won't want to miss.
In the studio this week we had Jonny Goldstone, Managing Director of Green Tomato Cars, to find out what he thinks about the Private Hire industry, what PCO drivers should know about them, and what the future holds in store for the company.
Check out a summary of the episode below. We've also included below some of the themes and guests we'll be talking to in later episodes, and some more info about how you can sign up to work for Green Tomato Cars.
Episode 8 – Green Tomato Cars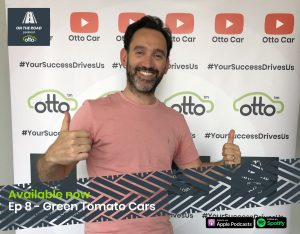 A Brief Summary
There have been many new Private Hire operators in London hoping to challenge Uber. However, this week we decided to have a chat with one operator who's been around since before Uber even arrived.
Green Tomato Cars have branded themselves as an executive private hire company with an ethical approach, and we were keen to find out a little bit more about what this means.
Our Guest
This week we had in Jonny Goldstone. He's the Managing Director of Green Tomato Cars, but was also one of their founders in 2006.
Not only was he a great person to talk to about where the company is going in the future, and what perks they currently offer drivers, but it was also interesting finding out how the company began and grew into what it is today.
What's Covered?
In this episode we discuss why the company were established in 2006, including the reasons behind the Green Tomato Cars name (you might be surprised!), and their original mission here in London.
Jonny gives us loads of useful info for drivers that are interested in their service, and we were also surprised to find out that they also have a similarly flexible model to Uber, as well as more regular work with a fixed income.
We also discuss a bit about what Green Tomato Car's Vehicle Specs are, and the sign up process for new PCO Drivers that would like to work for them (more about this below).
The conversation soon moves into the Private Hire Industry, and Jonny doesn't hold any punches. He clearly has his opinions about the industry, and especially why he thinks that the congestion charge is currently treating Private Hire drivers badly, especially when compared to Black Cabs.
These are only a few of the topics that we cover in the episode, and we think PCO Drivers will be very interested to hear what Jonny has to say about their service and where he sees Private Hire going in the future.
If you're interested in listening to the full episode, then what are you waiting for, check out our Podcast Page and get listening to the episode!
Upcoming Episodes
Episode 9: Delivering the Future
Delivery services like Uber-Eats and Deliveroo have become game changers, but how does it currently work, how are drivers finding the experience, and what do the future prospects look like?
Episode 10: Brunel
Brunel have been an executive private hire company here in London for a number of years. They came to the studio to tell us about their service and what it can offer for PCO Drivers.
Click this link for our full podcast page, where you can choose your favourite podcast channels, and subscribe to get updated with new episodes. Each week we aim to bring you something new, exciting and interesting in the private hire industry, so stay tuned!
We also welcome all feedback, insights and comments from the Otto Community, so let us know your thoughts on Facebook. If there's an idea you'd like us to run, a question you'd like us to ask, or a comment you'd like to respond to, then we're all ears!
Want to drive for Green Tomato Cars?
If you're interested in becoming a Green Tomato Cars driver then you might like to check out their Driver Sign Up Page.  Don't forget to give the podcast a listen to first, so that you have all the information you need to know about the company!
You might also be glad to know we don't just provide the perfect Uber Cars, but you can use also use a number of our PCO Vehicles for Green Tomato Cars on our PCO Car Hire and  PCO Rent-to-Buy schemes.