PCO Car Hire
We want to help you earn a living right away. Rent an Uber-ready PCO Car today.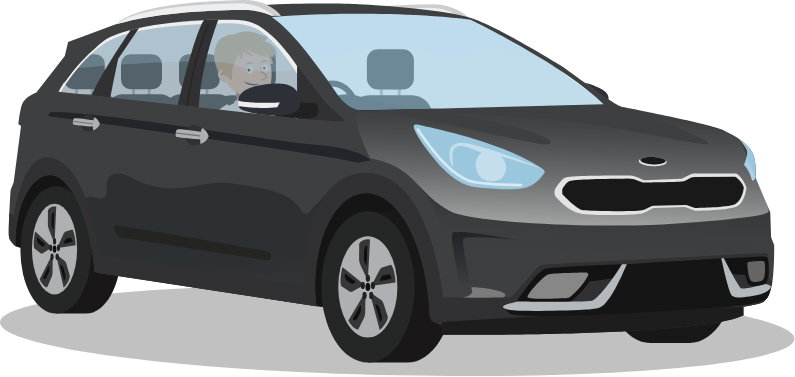 Flexibility
We offer a minimum rental of 4 weeks and optional insurance for our Uber Partners.

Excellent Support
From uploading documents to booking in your car's servicing needs, we're here to help you.


Fully Inclusive
All servicing free. No extra charges even for tyres or brakes.
Our Hammersmith, Dulwich & Ilford Hubs are now open to support you.
What you need to join Otto Car

First week's rent

£250 Deposit

PCO licence & badge

DVLA photocard license

Utility bill or bank statement
(must match DVLA address)

National insurance number
PCO Car Hire
Get on the road and earning in an Uber-approved PCO car.
From hybrids to electric, we've got you covered.
Frequently Asked Questions
PCO Car Hire explained
Why PCO Car Hire?
If you're new to the private hire industry, or thinking about getting your first car for Uber, then this is the scheme for you.
Equally, if your own PCO car is out of action and you need to get on the road quickly, then we can help.
How does PCO Car Hire work?
Our Uber approved PCO cars are available to rent on a rolling basis. Prices start from just £165/pw and the minimum PCO car rental term is 4 weeks.
Are all of your cars Uber compatible?
Yes. All of our PCO cars are Uber and TfL approved and ready to go.
Am I eligible?
- Minimum age is 25.
- You must be living in Greater London.
- Have a good level of English.
- Maximum one fault accident.
- Maximum 6 points on your licence, however certain convictions such as IN10's cannot be accepted onto our PCO Car Hire scheme. We recommend that PCO drivers call us before visiting if they have any major convictions.
What will I have to pay?
What is the deposit?
The deposit is £250. This is a refundable deposit and is refunded after you return the vehicle.
We will also ask for your first week's rent upfront.
What is the minimum rental contract?
4 weeks. After that, you can return your PCO car at any point with one weeks notice.
Insurance
Can Otto Car provide me with PCO insurance?
Yes. Otto Car can provide PCO insurance for you and sort out the paperwork on your behalf.
Can I rent without PCO Insurance?
Yes. Provided that you can prove that you already have suitable PCO insurance.
What is the PCO Insurance excess?
There is up to a £1000 insurance excess for fault and split liability claims. Non-fault claims don't require an excess.
Does the insurance cover me for on-demand deliveries?
Yes. Our PCO insurance covers deliveries for delivery companies such as Uber Eats and Amazon Flex. Please speak to a member of the Otto Team for more information.
Accidents
What happens if I have an accident or need roadside assistance?
Call our insurance company to report an accident immediately (see Otto sticker in the vehicle).
In the event of an incident, how can our CCTV system help me?
Our CCTV camera system is there for your protection and to give you peace of mind.
However, please don't just rely on this, and remember to always take down third-party details and double-check third-party registration.
Other information
What's included in the free servicing plan?
Every PCO car is serviced at 10,000 miles (unless stated otherwise). Your service includes; oil change, oil filter, air filter & pollen filter.
Do I need to pay for brakes or tyres?
Brakes are included, however, you'll be liable for tyre punctures and accidental damage.
What's the driving assessment?
As part of the sign up process, you'll have to take a driving assessment with us.
In the event that a PCO driver's standards are below what we perceive to be acceptable, you may be asked to come back at the discretion of the driving assessor.
Many drivers benefit from this assessment to improve on their driving performance and even come back for further lessons later down the line!
Is there a mileage restriction?
Yes, there's a fair usage policy of 1000 miles per week. If you exceed this, you can be liable for a charge of 25p per extra mile.
Does my PCO car come with a PHV licence?
Yes. Your PCO car will come fully licensed and ready to use.
We've helped
over 8000 PCO drivers

get on the road

With our PCO car hire scheme we can get you out on the road earning money in no time at all