Scroll down below to see a full list of different operators in London.
We are looking to constantly update this page with the latest operators, sign up information, bonuses and offers. So remember to save the page!
This review is made using information from the operators themselves, but also from the opinions of PCO Drivers using these platforms. If you're a PCO Driver on one of these platforms and would like to have your voice heard then you can also reach out to us on Facebook with your personal experiences.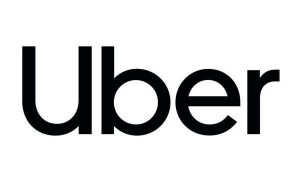 Who are they: It would be impossible to produce a list of top operating companies without mentioning Uber. If you're a PCO driver then you probably already know about Uber, since they're the biggest PHV service in the world right now.
Some of the perks:
Uber has millions of active users, which is one of the best things about them. This means you're most likely to get a steady stream of work on their platform.
Their technology is what shook up the PHV Industry, so it's understandably one of the best in the game, and their app is very easy to learn and use.
The Uber Ignition programme helps new drivers to get started on their platform.
Very flexible model – take the jobs you want, when you want.
You can cash out your earnings multiple times per day, which is more flexible than other apps with monthly or weekly payments.
Some Negatives:
They charge 25% commission, which is higher than most other companies. This is basically the price you have to pay to be connected with all their users.
Some PHV drivers report that their surge pricing can be unstable at times. – Surge pricing is how Uber raise or lower their prices depending on supply and demand in London, and this can directly impact your earnings.
Vehicles: To drive with Uber in London, your vehicle must meet these minimum requirements:
Vehicle model must be 10 years or newer
4-door vehicle with independently opening doors
Good condition with no cosmetic damage
No commercial branding allowed
Pass a vehicle inspection
Otto Car are a preferred Uber Partner and all of our PCO Cars are Uber approved so you'll never have to worry about meeting the right standards. We offer Uber Cars on our Rent to Buy scheme in London!
Driver Rates: Uber take a 25% commission on each of your rides.
Fare Estimates: Otto Car Hub (Hammersmith) to East Croydon Station = £29 – £39
How do I sign up: You can launch your application by signing up here.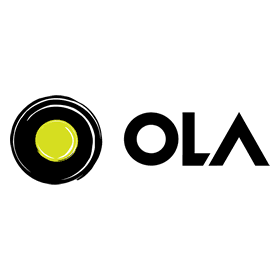 Who are they: Ola were founded in 2011 with a focus on India and Australia, and are currently the third largest PHV operator in the world. They've already entered multiple locations across the UK, and have recently launched in London!
Some of the perks:

They're a big company, and have been around for a relatively long time. They are also the number one ride-hailing company in India, where they were founded.
They will take 0% commission from drivers over the next six weeks, and they also have some interesting guarantees for working a particular number of hours on their Ola Ultimate or Ola One-Stop schemes in February (more about these schemes below).
Includes a "Go To" feature, for those of you that like to plan your final journeys to take you home.
Daily pay outs.
Some Negatives:
Some drivers have reported issues with their technology in the past, and have had payment issues with their in-app wallet feature.
Relatively low rates for riders could make for harder earnings, but this is yet to be seen in London.
Their opening offers with Ola Ultimate require drivers to work up to 50 or 60 hours on the app to get £1000 or £1200 weekly payment guarantees. This could be quite a tough ask for some PCO Drivers, so it's worth considering if this suits your lifestyle before committing.
Vehicles: According to Ola, drivers with a valid PHV License, and a car registered after 2008 is eligible to apply.
Drivers can also pick up a car with Ola on their One Stop subscription model, which we've outlined in more detail below.
The Users: It's unclear how many total users they have in the UK, but they have been expanding to different locations this year so it would seem like business is quite good. Globally they claim to have over 200 million customers though, and in the UK they claim to have around 10,000 PHV Drivers working for them.
Driver Rates: They will be taking an 18% commission from drivers usually. However, for the time being they currently have a 0% commission special offer in February.

Fare Estimates: Otto Car Hub (Hammersmith) to East Croydon Station = £24 – £29
How do I sign up: You can start the sign-up process by clicking here. Once they have verified your documents, you will be contacted by a member of their team, who will invite you to one of their on-boarding centres.
Ola currently offer three main packages which PCO drivers can sign up to:
1.) Ola Flex: flexible commission based work very similar to UberX.
2.) Ola Ultimate & Ola Super-Ultimate: PCO drivers can pay a weekly subscription fee (normally £165) to use the platform and pay 0% commission on jobs.
3.) Ola One-Stop: PCO drivers can pay a weekly subscription fee (normally £385) and get a fully equipped PCO Car to work on their platform with, and pay 0% commission on jobs.
Click here for more details about these schemes and how to sign up.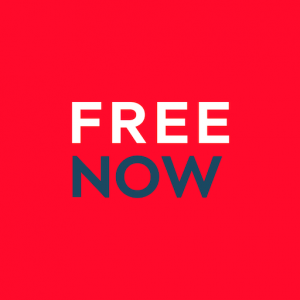 Who are they:  FREE NOW are Kapten rebranded with both private hire and taxi services now on the platform. Drivers have access to over 1.5 million passengers and the company recently pushed hard on the advertising around the capital.
Some of the perks:
Dedicated driver care team
Twice weekly payments
New driver loyalty program with discounts and offers
Surge pricing up to x3
Excellent technology with features such as blocking passengers and up to 6 months of ride and payment history
Some Negatives:
New brand (again) that will take time to build up in London. Uber, Bolt and Ola have better recognition currently.
Mixes black cab drivers with PCO drivers on the same platform, a controversial move.
Flat rates for riders, which means your fares will be determined before the trip, and you won't earn extra for sitting in traffic or taking longer routes.
Vehicles: "Vehicles must meet all TfL criteria to be registered on our service, including a TfL vehicle licence. This includes requirements such as being no older than 10 years at the time of the application" – Free Now.
Driver Rates: Reports of 15% commission have been stated.
Fare Estimates: Otto Car Hub (Hammersmith) to East Croydon Station = £25.60.
How do I sign up?: You can visit their driver sign up page for more information.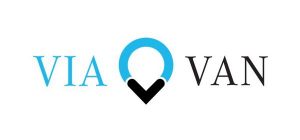 Update – ViaVan have temporarily suspended their service in London due to Covid-19. We'll update this section should they resume their service.
Who are they: ViaVan lets drivers collect and drop off multiple riders at designated locations.
"As we are a corner-to-corner service, we'll pick you up at a nearby corner and then drop you off within a couple blocks of your requested destination" – ViaVan
Some of the perks:
If you are a fan of taking multiple passengers at once then this is the app for you.
Instead of finding trickier locations, you only go to designated drop off points. Similar to a bus.
ViaVan drivers receive 24/7 real time support.
Widely considered as a relatively safe form of transport.
Competitive commission.
Some Negatives:
Taking multiple riders in one go isn't for every PCO Driver. Rides can be louder and harder to control, especially later at the night.
ViaVan are heavily focused on central London (see the map below), which isn't ideal for those of you that like to steer clear of the busier streets in London.
Ride fares can be quite cheap, meaning you have to take on more jobs to maximise your earnings.
Vehicles: It's unclear what all of the ViaVan vehicle specs are, but some reports are saying that they will accept any Private Hire vehicle that's less than ten years old. We also know from experience that the Mercedes Vito Tourer is a great option for this platform.

The Users: ViaVan haven't released their total number of users in the UK yet. However the company claim that they provide more than 30 million ride-shares globally, so this could be an extremely attractive model if it catches on in London.
Driver Rates: ViaVan charge a competitive commission of 15%, and they claim to have one of the lowest service fees in the industry.
Fare Estimates: Otto Car Hub (Hammersmith) to East Croydon Station = £27.45
How do I sign up: PCO Drivers can sign up on their driver portal.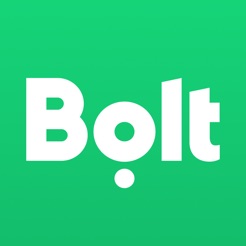 Who are they: Bolt is the London version of Taxify, which has grown in popularity with PHV Drivers across Europe. They recently launched in the UK as Hopp, but pulled out because of legal issues. They have now re-entered the London market with a new brand.
Some of the perks:
Payouts are on a weekly basis.
Commission rates are relatively good for PCO Drivers.
Riders will be charged a wait-time fee once drivers arrive at destination (25p per minute), and PCO drivers will get £1 for every journey that enters the congestion zone.
In-app panic buttons for drivers and riders, which connects you directly to the police.
Some Negatives:
They are still building customers in London, so there might not be a consistent stream of work, and some drivers are currently reporting having to go quite far for pick-ups.
Bolt are marketing themselves as offering a much cheaper service for riders than Uber, over time this could have an impact on driver earnings.
Some reported glitches with their app, including a few payment issues, and difficulties communicating with the company. (If you have any experiences with the app we'd love to hear from you on our Facebook Page!)
Certain drivers are reporting payment issues, stating that certain riders did not pay for their service and Bolt have not reimbursed them yet.
Vehicles: Their vehicle requirements appear very similar to those for Uber Cars. Vehicles registered as a private hire vehicle after 1 January 2018 must be Euro 6 petrol/diesel engine, or a Euro 4 petrol-hybrid engine in order to meet new emission requirements.
Driver Rates: Bolt offer a competitive commission of 15% for drivers. They also promise that this is not just an introductory offer, however time will tell if this is the case.
Fare Estimates: Otto Car Hub (Hammersmith) to East Croydon Station = £25.50 – £29.50
How do I sign up: Bolt are accepting sign ups for new drivers in London now. You can find out more about this here.

Who are they: Green Tomato Cars are a corporate and executive private hire operator, with an emphasis on environmentally friendly services.
"We intend to pave the way to an emission free London." – Green Tomato
Some of the perks:
They've been operating in the capital since 2006 (which is 6 years prior to Uber entering London!), so have built up quite a loyal customer base.

For those of you interested you can also become full time drivers with them, with a yearly salary and holiday days.
Green Tomato Cars will cover your daily ULEZ fees and English Language Tests.
They offer bonuses for meeting weekly green goals and having smooth journeys.
Working for an environmentally friendly company.
Some Negatives:
They have not built up as big a brand as some of the other companies mentioned on this list, so it's uncertain if you'll get a steady stream of riders in your area.
Stricter policy on vehicles.
Whilst this is good for PHV drivers looking for a full time career, there could be less flexibility for those that just want hit the road when they feel like it. This is because of weekly payouts and additional earnings coming from getting bonuses for rides completed.
Vehicles: There is no clear vehicle list, but they accept a wide range, including EVs and hydrogen cars.

The Users: Green Tomato Cars claim to have over 2000 corporate clients, 600 cars on the road, and 10,000 completed trips a week.
Driver Rate: The company claim that the average driver can earn around £600 a week on their platform.
Fare Estimates: Otto Car Hub (Hammersmith) to East Croydon Station = £29.10
How do I sign up: You can find out more driver information and sign up here.

Who are they: Brunel have been around for close to 40 years in London working mainly with corporate clients in the capital. They are one of the older brands of "executive fleets", and have recently been acquired by Europcar.
Some of the perks:
They deal with corporate clients which is a preferred set of customers for some drivers.
Are slowly reinvesting in their technology so if this picks up could see an uptick in future business.
General reports that the team are quite friendly, and nice to deal with on a day to day basis.
Some Negatives:
Whilst they do online bookings now via app, they still operate a lot of their service by controller which is not everybody's cup of tea.
Application process is slightly lengthier than other companies, and includes a few suitability tests.
Current technology is not incredible, especially compared with some of the other big hitters in the private hire market, so this could affect the daily experience of drivers.
Vehicles: No vehicles older than a 65 plate.
Users: Brunel claim to have over 170 accounts book with them on a weekly basis with between 12,500 – 15,000 jobs completed weekly. These are mostly corporate clients.
Driver Rates: Between 15-20% depending on the job.
Fare Estimates: Otto Car Hub (Hammersmith) to East Croydon Station= £19 – £23
How do I sign up:
) Email [email protected] with your request to sign up and a member of the team will get back to you.
Who are they: Addison Lee is one of the oldest operators on this list, having started in 1975. Having started primarily as a minicab service, they have transformed into an operator that focuses on executive and corporate clients in London.
Some of the perks:
The type of clients you will deal with are most likely corporate or executive clients, which means you might get less dangerous or aggressive passengers in your backseat, and might even pick up some regular clients.
Large group of customers with their service, which could mean more consistent work.
Technology seems to be generally good which makes for a smoother process and support when needed.
Some Negatives:
You have to rent your car with Addison Lee, most likely a Ford Galaxy, which can work out more expensive than other schemes, and doesn't give you the option to work towards car ownership.
Some drivers report that the earnings are not that great, and they are having to work even longer hours to pay off their weekly rent and make a decent amount of money.
Relatively long sign up process.
Vehicles: Addison Lee offer rental vehicles for PCO Drivers at £225 a week, which will likely be a Ford Galaxy, and which drivers will have to maintain and cover fuel costs for.
The Users: Addison Lee claim to complete around 10 million trips a year in London. This figure is not confirmed, however they do have big corporate accounts on their books so it is likely that they have a strong base of riders on their app.
Driver Rate: Addison Lee claim to take 20% commission on all fares, however this can change with bonuses and types of journey, so it would be good to double check how their overall scheme works.
Fare Estimates: Otto Car Hub (Hammersmith) to East Croydon Station = £34.30
How do I sign up: You can find out more about driver sign ups by by clicking here. With Addison Lee you will be required to pass an in-house training course, demonstrate that your level of English is very good, and that you meet their standards of service.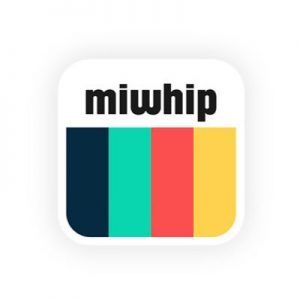 Who are they: MiWhip is an app based out of London, that was gearing itself up to rival Uber in the big city. As of now there hasn't been a huge amount of information, and it could be the case that they are no longer operating in London. We've heard rumours that they've closed down but not heard any official confirmation. If any of you have any further insight about this we would love to hear from you!
Some of the perks:
Daily payouts.
MiWhip only take 15% commission, which means there are potentials for high earnings.
There is a "MiWhip Pink" feature, which is for female riders looking only for female drivers. This could be interesting for female PCO Drivers.
Some Negatives:
Technology issues. Some drivers state that downloading the app throws off your phone's GPS, which negatively affects your other apps. Check that this is fixed before downloading!
Some PCO drivers report negative customer experiences when trying to fix technical issues or bugs, which is especially important with an app that is still adjusting.
Despite offering an attractive commission ride fares seem quite low, which means it's important to ensure that the journey you're assigned to is worth it before accepting.
Vehicles: The vehicle specs for their PCO cars aren't clear, but they will likely be the same specs as Uber. The app promoted itself as offering the "super car" experience but it's not sure what they mean by this.
Users: The company haven't released the number of total riders on their app. This could be because the company is in the growing stages.
Driver Rates: MiWhip marketed themselves as offering a cheaper commission than Uber, by taking jus 15% on each ride.
Fare Estimates:
Otto Car Offices to East Croydon Station = £22 – £35
How do I sign up:
Download the Miwhip partner app to start.
Fill in your personal details and upload relevant documents.
Once your documents have been verified you can book an appointment to visit the MiWhip HUB to start the process.