4 Useful Maps that make life easier for London's Uber Drivers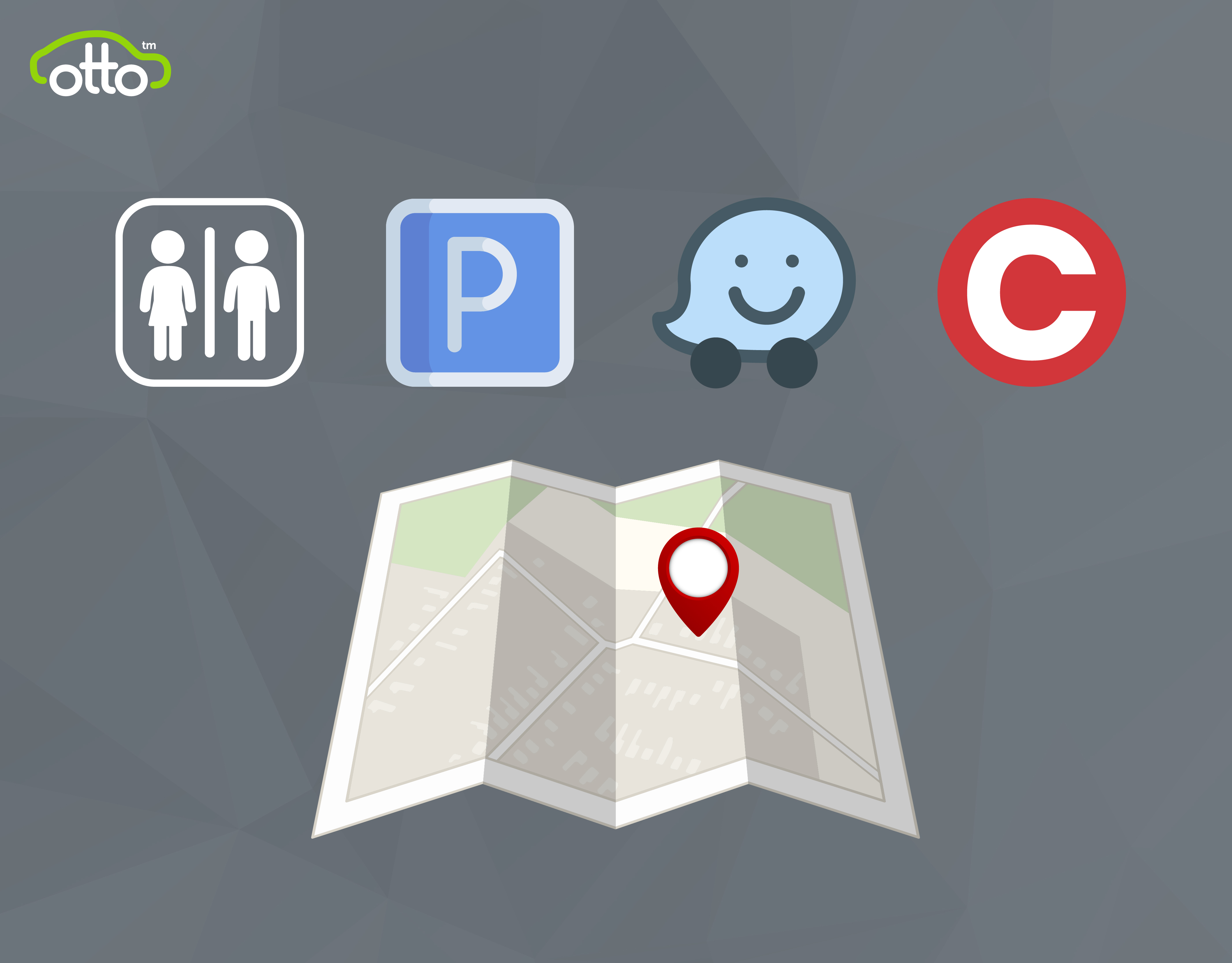 Uber drivers are very familiar with the world of maps. We often use them to avoid traffic and choose the best routes, but there are also some unique ones out there that can help us with our day to day planning.
We've put together a list of useful map services that can help London's Uber drivers. Whether you need to use the toilet or find some precious parking, these are some handy tools that you can save for a rainy day.
Scroll down for all your map needs!
The Great British Public Toilet Map
When you need to go, you need to go. We all know from experience that there's nothing worse than being stuck in a car and not knowing where you can relieve yourself.
Toiletmap.org.uk have put together an interactive view of all the city's public bogspots, to help you make your way towards that sweet relief. Many of you probably have a few toilets that you know about and regularly go to, but this can still come in handy if you find yourself in a different part of town.
Parkopedia's Parking Spaces in London
Even if you find the dream toilet, you'll need to find a place to park your car in the meantime. Or maybe you just don't fancy sitting down, and want to drop off your vehicle and stretch your legs for a bit (read our top tips for a healthy driver lifestyle).
Parkopedia have created a map that tells you where you can find the closest parking to you. Most of them seem to be paid parking spaces, but there are also some free ones dotted about as well. It also tells you how many spaces are available at each parking lot, and allows you to change the timing, so that you can check what's available throughout the day.
Waze Live Map
We recently put out an article talking about which maps Uber drivers prefer to use, and Waze was clearly a must-have for a lot of you. If you'd like to know some of the extra features that makes Waze so useful for London's Uber drivers, then you can find out more about it here.
We particularly like this livemap by Waze,  because it gives you tons of information that can help you with your daily drives. Waze uses reports from actual drivers on the ground to let you know if there are police blocks, accidents or road hazards up ahead.
TfL's Live Congestion Charge Viewer
It's likely that most of you already know which zones will be affected with congestion charges throughout the day, but for those of you who don't, this will be a helpful tool whilst you figure it out.
TfL's congestion charge map will give you live updates of which zones are currently affected. You can even plug in your current location to see if you've strayed into the red or not.
Let us know your thoughts!
As always we'd love to know if any of you have experience with these, or if there are any other useful maps that could help Uber Partners in London. Let us know on our Facebook page!
Looking to switch to electric?
If you're looking to change to electric this year, the Otto team can help. We specialise in electric PCO cars for the private hire community and all our electric PCO cars are exempt from the Congestion Charge (so you won't have to use the Congestion Charge viewer map above!). If you're looking for an Uber Car Rental, or would like to join one of our popular PCO Rent 2 Buy schemes then get in touch.