Becoming a delivery driver | Gig Guy London's experience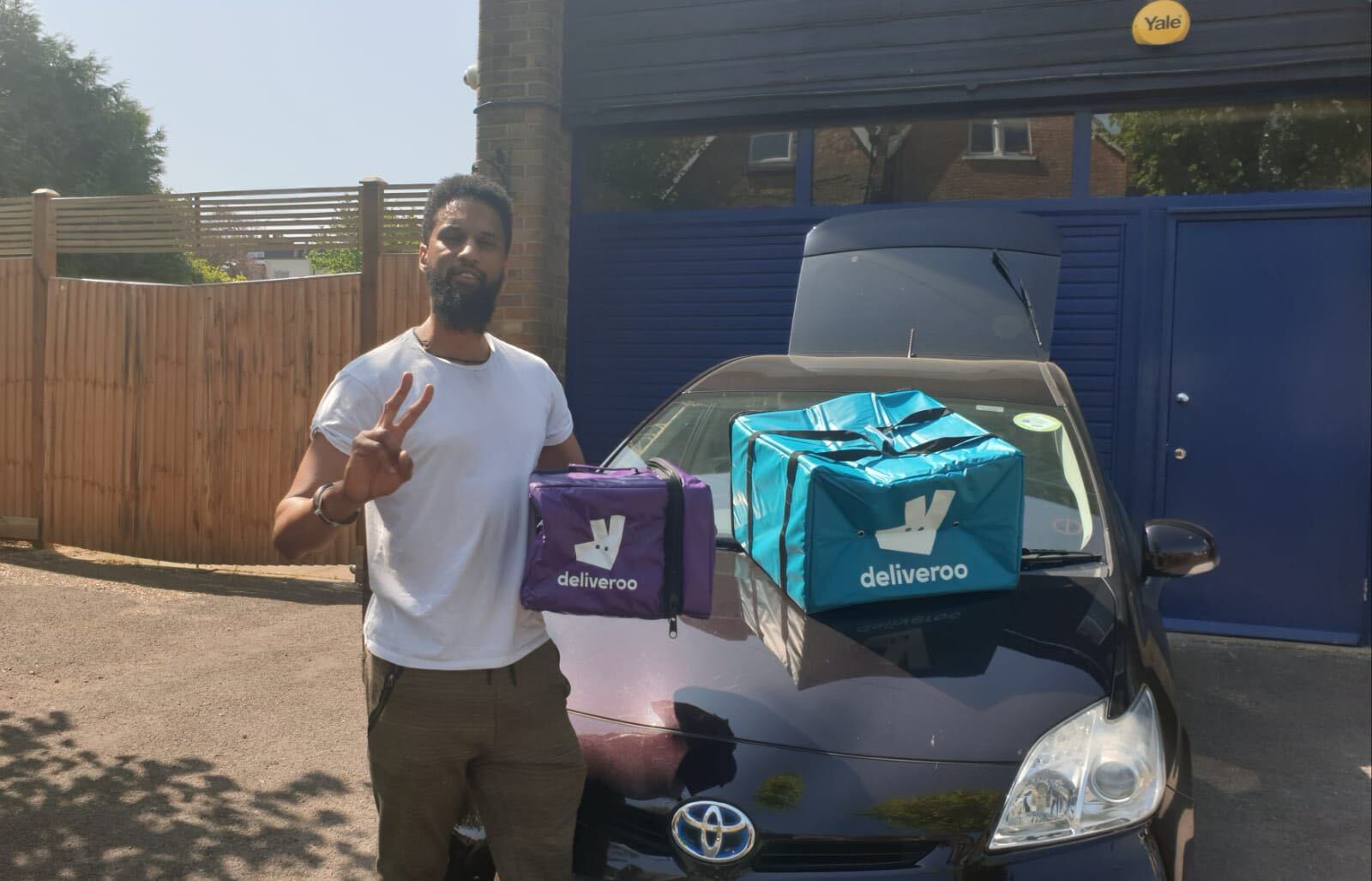 April 27, 2020
Since Covid-19 hit London, lots of PCO drivers are looking for alternative sources of income until things pick up again. We released our special top delivery company guide last week and got some great feedback from PCO drivers.
We've now gone one further and caught up with our old friend and Youtube partner Gig Guy London. Over the last 6 months, he's been trying out the food and delivery market, working as a Deliveroo driver as well as delivering for Amazon Flex. Read on as he shares his first hand experience in his own words. Enjoy!
Gig Guy London
Firstly, I would like to send my thoughts and prayers out to everyone who has been affected or lost loved ones during this pandemic; this is a terrible situation that we are all in and things will be a lot different at the end of this lockdown.
I'm aware that there has been a significant downturn in the amount of work in the private hire industry as many people are furloughed and staying at home during this time, some are now unemployed and the situation in London has changed significantly.  During these times it's important to see the benefits of multi-apping, which will give you more options if and when you decide to drive.
Working for Amazon Flex
For those drivers who exclusively drive for one app, your options are somewhat limited and this may have a drastic effect on your income.  I personally know of many drivers who have stopped working during this period as they are finding it difficult to cover their costs and earn a living during this lockdown period.
I currently drive with Uber, Bolt, Kapten and Ola (Viavan has temporarily ceased trading) and I have found that it opens my options up when I get on the road.  In order to maintain a regular stream of income I have also found myself working as an Amazon Flex driver, delivering parcels and also completing food deliveries.
Amazon Flex is a great option to earn some additional income; the workload is quite light and the blocks can be completed in very little time as traffic on the road is minimal and as such, I'm able to get to my delivery locations promptly. If you are yet to sign up with as an Amazon Flex driver, this may be a good source of additional income for you both during the lockdown and thereafter.  Also for drivers who would like to reduce their risk of exposure to this virus; there is minimal contact with others and Amazon will provide gloves and masks.
Deliveroo driver & food apps
Other options for those wishing to distance themselves include food delivery partners such as Deliveroo, UberEats, Stuart and Just Eat.  These work similar to the Uber app and give you additional options to make money in a close radius to your home.
Pickups and drop offs are currently easy in a PCO car as parking and traffic is little issue presently.  Food delivery services are usually busy around lunch time and also in the evenings.  If you're renting from Otto, they've already updated your insurance automatically to allow you to deliver food and parcels, so that's one less thing to worry about!
It's important to note that there might be a wait to sign up for any of these food delivery services due to the lockdown, but it's always worth having options for several streams of income to make full use of your PCO car  Shifting between different platforms at different times can help you to maximise your income during these uncertain times.
Other options for PCO drivers
Amongst other options PCO drivers and Uber partners are considering during these times are delivery drivers for the main supermarkets (Iceland, Tesco, Ocado, etc), working in warehouses (e.g. Amazon) and delivering for companies such as Hermes. Don't forget Otto created a guide to London's top delivery companies, which includes many of the names mentioned above.
If you are struggling to make ends meet during this lockdown period, I hope the options above help to fill in the gaps in your earnings.
Look after your loved ones during these times, be safe and be smart!
Gig Guy London
Want to hear more from Gig Guy London online? Check out his popular Youtube channel
You can watch more of our partnership content including Gig Guy London's guide to keeping PCO drivers fit and healthy.
Get the latest news on how Covid-19 is affecting the private hire industry by clicking here.