PCO Driver Behaviour Trends 2020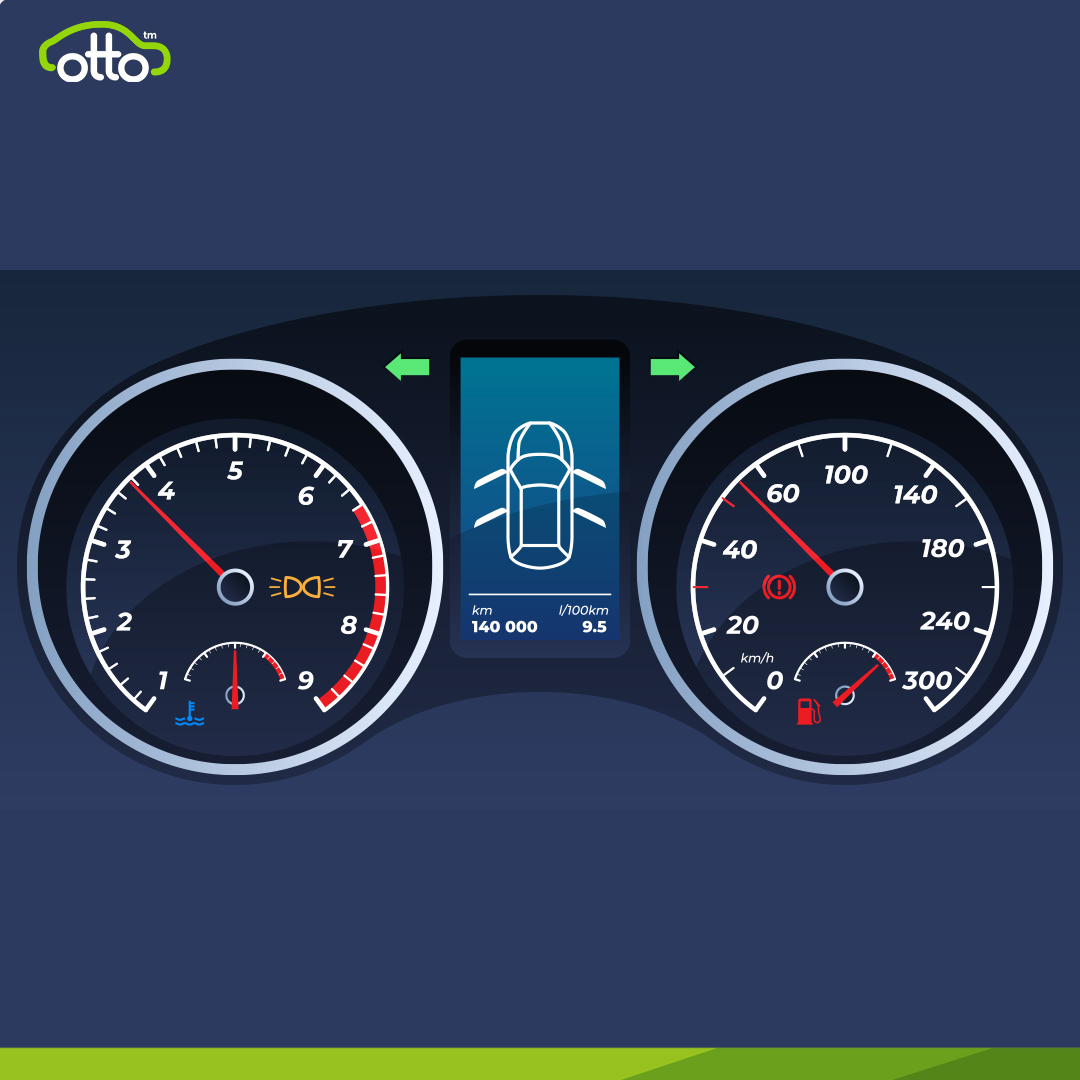 January 4, 2021
Here at Otto Car, our work doesn't end when we give you the keys, in fact it's only just begun.
Using our telematic data and with the support of our experienced DVSA driving instructors, we're able to support our growing family of PCO drivers and help them become safer on the road as well as help them save on their running costs. Our new Otto Driver Development Programme is the cornerstone of this initiative and is being rolled out month by month.
Over time we've been able to see detailed trends on driver behaviour on an individual level but also generally. In this article we're going to share some of these trends with the private hire community and offer some friendly advice to help you keep safe on the road too (and save on your running costs!). It's also important to remember that we all get into bad habits, especially when driving for a living, so the advice below can act as a fresh reminder. Every little helps.
Harsh Braking
Sitting at the top of our data table for 2020 was harsh braking. There's various reasons why a PCO driver might brake quickly, ranging from the public crossing the road, the unanticipated stopping of the vehicle in front or due to PCO drivers taking their eyes off the road to check their Sat Nav or passengers distracting them by eating and drinking. Long hours on the road can also lead to fatigue, which can also affect concentration.
By creating a bigger gap between yourself and the vehicle in front, you'll reduce the need to harshly brake and potentially be involved in an accident. As a general rule, we'd recommend a minimum six car length gap rule roughly when possible at 30 mph and to double it in the rain. A key question to ask yourself is, would I have time to stop comfortably if the vehicle in front stops harshly? If the answer is no, then extend the gap, especially if driving at higher speeds.
Sometimes PCO drivers  get into the habit of over check the side mirrors when changing lanes, so they're not noticing that the car in front has stopped or slowed down. Excessive hard braking can also cause vehicle brakes to overheat, which reduces their useful lifespan, damages the metal components and makes the brake pads less effective.
Harsh Turning
Harsh turning was also one of the most flagged driver behaviour types from our data in 2020. This could be an indicator of both driving at high speeds as well as making late judgment calls to turn. It's also common for PCO drivers to do a U-turn after accepting a job, leading to a sudden turn in a hurry without doing a proper check. We'd recommend finding a safe place to attempt the turn and check your surroundings including all mirrors to look for other traffic especially motorcycles.
There are plenty of dangers to harsh turns, specifically if you're taking a corner too wide and there is a vehicle coming in the opposite direction or the road narrows as you make your way around the bend. There's also the risk of losing control if there's an obstruction such as a member of the public crossing the road.
Whatever the reason, this flagged up in our data consistently and drivers who had no or minimal harsh turns generally speaking had less accidents.
Mobile Usage 
We live in a connected world where everyone's available all the time. It's no surprise to see mobile usage whilst driving increasing across the board and showed up in our research.
The temptation to use your phone whilst on the road is high, especially when your phone is pinging with constant notifications from apps such as Whatsapp. The dangers of being distracted on the road are well known, and we'd recommend all PCO drivers to turn off all non-PHV operator app notifications and sounds, to help avoid distracting you whilst on the road.
Acceleration
One of the most common types of driver behaviour being flagged is acceleration, specifically at night. With the roads being more clear at night, PCO drivers tend to drive faster which could become dangerous, especially if the roads are wet. Visibility is also limited due to the darkness and the glare of the on coming traffic.
Light acceleration and braking also has major cost saving benefits, as you won't be working your PCO car so hard and lowering your fuel consumption. This is something our experienced DVSA Driving Instructor Rocky touched on in his Driver Development Introduction video earlier this year. Feel free to click on that link for more information.
Summing Up
So that's our top 4 PCO driver trends in 2020! Were they what you expected? Feel free to drop us a comment or message on our popular Facebook page,  we'd love to hear from you!
With telematic data becoming a smarter and more readily available tool to improve safety, the Otto Team is on a mission to use this to support our PCO drivers and the industry. Our Operations Manager Kylie Staddon, who also heads up the Driver Development Programme, stated "Over time we've built up a lot of useful data on our driver fleet, and we want to use this to help improve standards across the industry and keep our drivers safe. That's our number one aim".
Meet Marcio and learn about his experience of the Driver Development Programme first hand.
Extra PCO Driver Content
The Otto Team have also put together an article specifically on black ice.
Make your hard earned money go further with our new Otto Smart Money Guide.
Finally, if you want to view the biggest private hire operators all in one place, why not view our PHV Operator Guide. Packed with operator perks, rates and sign up links.