PCO Rules Of The Road | Stay Smart With Our Help Guide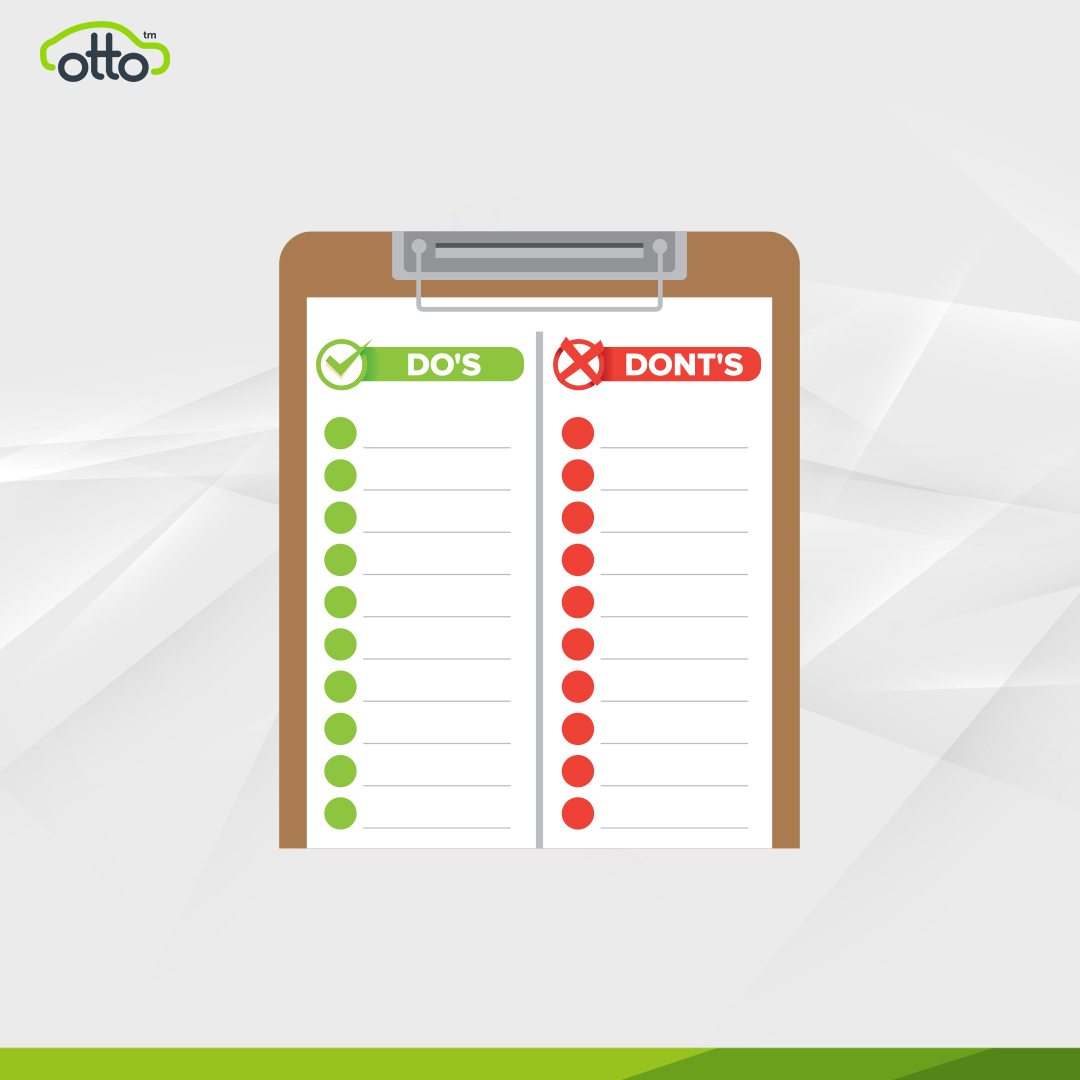 April 4, 2018
Driving in London can be confusing, scary and definitely stressful for any PCO driver. The last thing you need when you've been working hard on the road is a fine or PCN because you took your eye off the ball for one second.
Depending on the fine, they can start from £135 and be reduced to £60 if paid within 14 days. Here at Otto Car we'd rather you didn't get any fines at all.
The Otto team have done some digging around with all our latest fines and PCN's and found our top 10  which we believe are all avoidable. Please scroll down slowly and fully take in all the classic fines and PCN's our PCO drivers receive.
Box Junctions
We start with the infamous yellow box junctions. Please don't enter until there is enough space ahead to clear your whole PCO car over. You can only stop in the box if you're turning right and prevented by oncoming traffic or by other cars waiting to turn right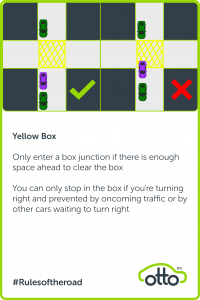 Bus Lane Rules
There is plenty of confusion our there regarding how to approach lanes. PCO drivers are strictly not allowed to drive in a bus lane during operation hours but they are allowed to pick or and drop off passengers.
Please don't use this as an opportunity for a break however as this must be a done in good time and you can't hang around or you risk a fine. Drivers should enter and leave the bus lane in the most direct and safe way accordingly to TfL.
The only exceptions to the rules stated above are the stretches of red route where stopping is not permitted because of the disruption this would cause to already busy roads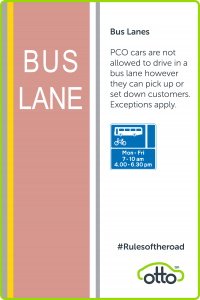 Bus Stop Rules
As a simple rule, please don't use bus stops to pick up or drop off at anytime or you risk a unnecessary fine.  Even if  a customer wants to be dropped off or you're attempting to pick up a passenger, please find an alternative safe location nearby and explain this to the passenger so they're aware of the rules.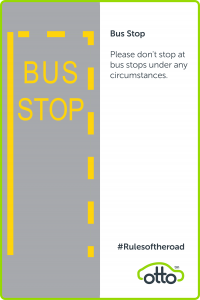 Blue Sign Direction
This mistake appeared quite a number of times on our list of fines. Sometimes the blue signs can be easy to miss as they're relatively small. Please pay attention to the signs and the direction you're being told to go.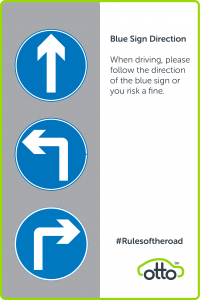 Pedestrian Zone
Sounds simple enough but this is another classic mistake from PCO drivers. Don't enter a pedestrian zone at any time, even if you're trying to pick up or drop a passenger. Our research showed this fine occurred a lot in Central London where restrictions where more common.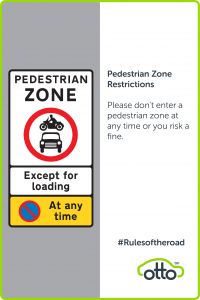 Double Yellow Line
This is another one which causes a lot of confusion amongst PCO drivers. Picking up or dropping off customers is allowed on single and double yellow and red lines, in places where loading is not allowed (shown by markings on the kerb), in parking bays and in bus lanes. Please make sure your hazard lights are on and safely pull in and out.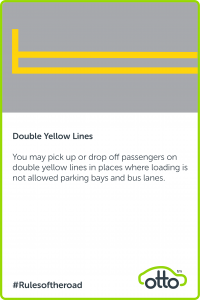 Single Yellow Lines
Same rules apply as the double yellow lines above.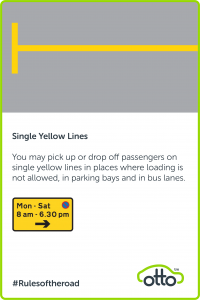 Limited Waiting Times In Car Parks
You deserve a good rest in-between jobs but please don't get caught out by overstaying in a car park. When you do leave please also check the 'no return' times to avoid an avoidable PCN. Please also be aware of commercial car parks which might require you to buy something in store to be allowed to park.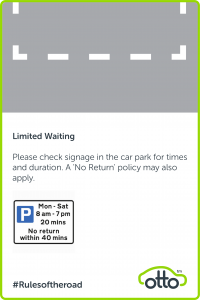 Illegal Turns
It's the most obvious one yet but important nevertheless. Take the time to check signage around you or you could end up with an unnecessary fine.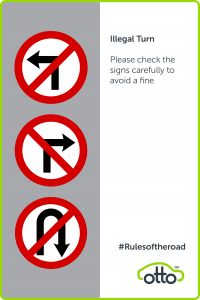 Zig Zag Lines
PCO Drivers shouldn't stop where they would cause an obstruction or safety hazard and this includes zig zag lines. Please don't stop on these lines at any time. You also risk 3 points on your licence.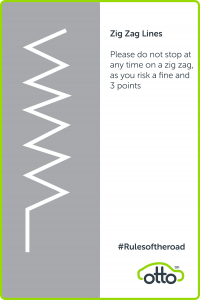 Watch our latest video highlighting the top PCO rules of the road.
So there we go, our the top 10 PCO rules of the road which should help you avoid those nasty fines.
Extra PCO Driver Support
Check out our PCN Hotspot Hub for an interactive map showing the most common PCNs in 2021.
Why not check out our top Uber destinations in London article? From Soho to Liverpool Street Station, we reveal all.
The Otto Team have also put together a 2020 London Private Hire Operator Guide showcasing the capital's most popular platforms to earn on.
Finally, there's a private hire podcast available to listen to where we speak to Uber, Kapten and even Toyota.