Penalty Charge Notices (PCN) Trends 2020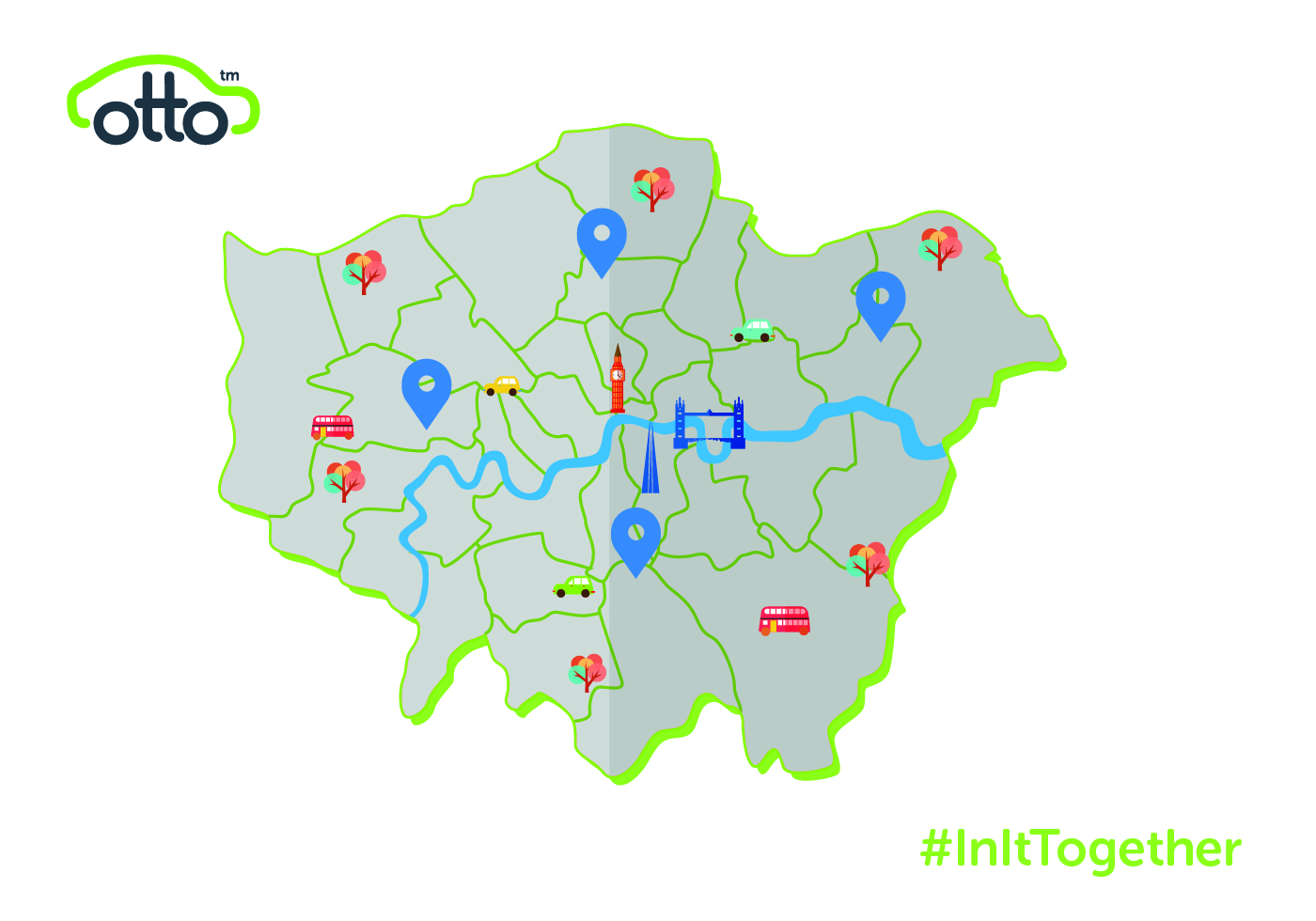 December 17, 2020
Here at Otto Car we're all about helping PCO drivers maximise their income and make savings where possible. Whether it be through the Uber Clean Air Plan to get a cheaper rental or by using our Otto Smart Money guide to make your money go further.
One area that Uber Drivers and PCO drivers need more help with is penalty charge notices (PCNs). Regrettably everyday we get a pile of letters from councils across London and beyond. We've put all of this data together and analysed the most common types of fines to showcase to the private hire community.
Below is a breakdown of the most common PCNs for Uber and PCO drivers in London. Let's start with the biggest one of them all…
Entering a pedestrian Zone
Central London in particular is filled with pedestrian zones which can sometimes be hard to identify due to poor signage. Even if you're attempting to pick up or drop off a rider, please don't go into the zone as this would be an automatic fine. We understand this is a more difficult one to avoid in the evenings, as riders leaving pubs and bars will normally hang around these areas waiting for a ride.
Bus Lanes – Entering & Stopping
As a general rule, we'd recommend to not use bus stops to drop off or pick up riders at anytime as our data suggests there's a real risk of receiving a fine. If you have to use a bus lane to pick up or drop off, you must do this quickly and you can't hang around for another job or you risk a fine. Drivers should enter and leave the bus lane in the most direct and safe way accordingly to TfL.
Unlike Black Cabs, PCO drivers can't use bus lanes during operational hours either, and we've seen lots of cases of PCO drivers going over the bus lane lines which can lead to a ticket
Box Junctions – Entering & Turning Right
This is one of the most difficult ones to get right, even with the best intentions. We always recommend to wait until the space ahead is clear to avoid you being caught with your wheels inside the box junction. Even a single tyre inside the line is enough to get a fine!
You may stop in a box junction only if you're turning right and have to wait for oncoming traffic before setting off. Please also don't attempt to turn right then go straight, as this will result in a fine.
Parking – Disabled Bays, Overstay, Without Permits & Without Payments
We consistently receive a large volume of PCNs for parking, with a range of reasons given.
We always recommend to check signage before entering a car park, as some have time limits and charges that will apply. Sometimes its hotel car parks that actually charge you even if you're simply picking up or dropping off a rider.
One that be flagged more easier is parking in disabled bays. Please look out for the markers on the ground which will clearly indicate if you can or can't park there.
Prohibition on certain types of vehicles
With so much going on around you, its understandable that you might miss some vehicle prohibition signs, especially when they're badly placed or hard to find. London is full of areas where certain types of vehicles are not allowed to enter.
Some areas don't allow motor vehicles or large goods vehicles of a certain size. The signs will have a thick red circle around them to showcase what's not allowed.
Red Routes – Single and Double Red Lines
This is one of the most strictly enforced rules on the road and kept coming up on our list of PCNs. There's two types of red routes which is shown by the road either having one of two red lines on the side. A double red line means that there no stopping, waiting or parking is permitted by any vehicles at any time.
A single red line means that no vehicle is allowed to stop at any time during the hours of the route's operation, which is displayed on roadside signage.
It's understandable that riders want to be dropped off at the most convenient spot and won't particularly care or watch out for these red lines but you absolutely should. Fines can easily be over £100 so all the hard work you've put in for a job could be lost in a second if you stop at a red route.
Watch our PCO Rules of the Road video below – With nearly 10,000 views, it's been one of our most popular videos to date!