AVOID GETTING PCNS AND SAVE MORE MONEY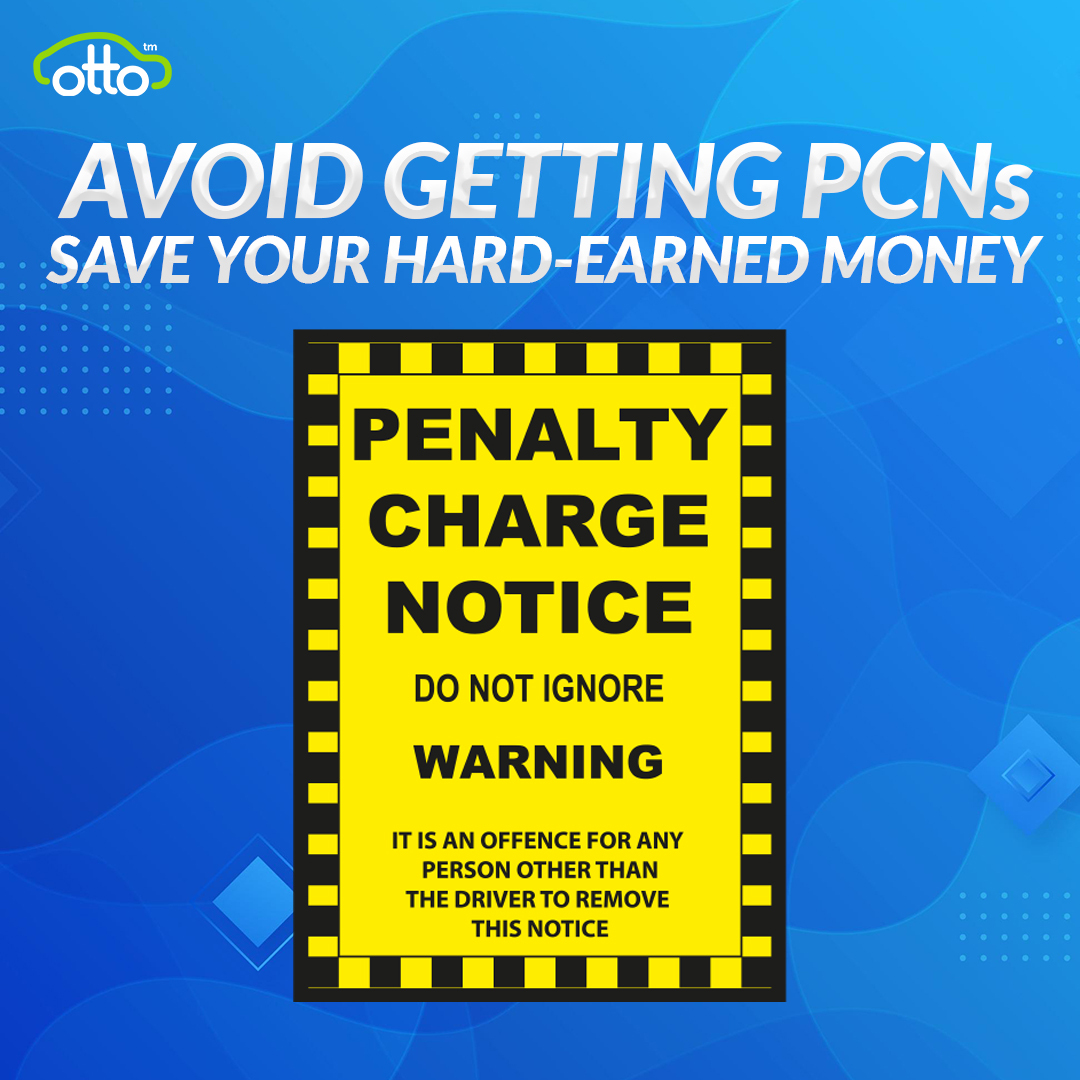 April 7, 2022
Here at Otto Car, we're all about helping PCO drivers and Uber partners maximise their income and make savings where possible. Whether it be through the Uber Clean Air Plan to own a brand new electric PCO ready car for less, or using our PCN guides to save your money.
In this article, we've put together our PCN data and analysed the most common types of fines to showcase to our family of private hire drivers. Let's not waste our hard-earned money with a fine!
In the first 3 months of 2022, we've already received nearly 4,800 tickets, with a total fine cost of more than £526,000, which is over £5,800 a day on average!
💡 You get a 50% discount if you pay within 14 or 21 days, depending on the PCN.
Airport drop-off charges
The PCN hotspots where we've received most tickets are from Heathrow and Gatwick Airports, as PCO drivers failed to pay the drop-off charge.
Introduced in November 2021, the Heathrow Airport terminal drop-off charge is a £5 fee that applies to all cars dropping off passengers at the designated drop-off zones outside of the terminals. You can pay it online or by Auto Pay, or you'll receive a PCN of up to £80.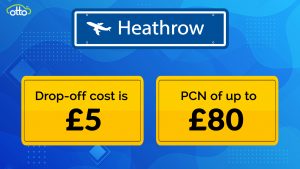 Likewise, the Gatwick Airport drop-off charge costs £5 for 10 minutes (£1 for each additional minute up to 20 minutes) for using the designated drop-off zones in both North and South Terminals. You will receive a PCN of up to £100 if you ignore the charge.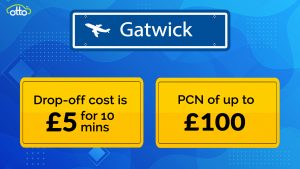 If you're going to Luton Airport, don't forget to there's also a £5 charge for 10 minutes (£1 per minute thereafter) at the drop-off / pick-up zone closest to the terminal. You can't leave the airport without paying. Please note that there are dedicated waiting areas for Uber drivers e.g. Luton and Gatwick waiting area.
💡 The Otto Team would like to remind you that we will not register your PCO car with these airports on your behalf. This is your responsibility. If you do airport jobs regularly please set up Auto Pay accounts to avoid unnecessary fines.
Heathrow Airport Auto Pay
Gatwick Airport Auto Pay
Read more: What are the 2022 Highway Code changes
Bus lanes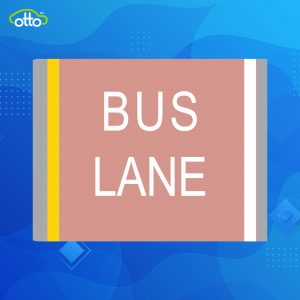 From January 2022, fines for PCO drivers who are caught on London's busiest roads have been increased from £130 to £160. The list of road contraventions includes using a bus lane, stopping on a red route and blocking yellow box junctions.
Here are some of the locations where we've received a number of bus lane tickets:
Lambeth Road (Lambeth PCN)
Clapham Park Road (Lambeth PCN)
Wandsworth Road (Lambeth PCN)
Essex Road (Islington PCN)
Shepherds Bush Road (Hammersmith and Fulham PCN)
Mitchell Way (Bromley PCN)
Uxbridge Road (Ealing PCN)
Church Road Northolt (Ealing PCN)
💡 Transport of London (TfL) has confirmed it intends to make its trial of 24-hour bus lanes in London permanent. Please check signage before entering a bus lane or you may get caught out.
Read more: What the new mobile phone driving laws mean for PCO drivers
Box junctions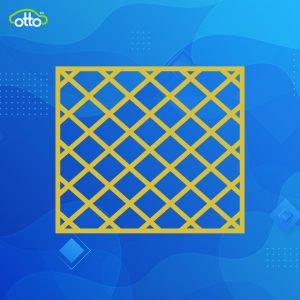 Box junctions are designed to ensure traffic flows smoothly through busy junctions, and many of these locations have cameras in place. PCO drivers could get fined £160 for stopping in a yellow box. Please only go into the box junction when you're absolutely sure you can put all four wheels over the other side. Even one wheel over could lead to a PCN.
Here are some of the locations where we've received a number of box junction tickets:
Streatham High Road/Stanthorpe Road (Streatham PCN)
Shaftesbury Avenue/Greek Street (City of Westminster PCN)
Piccadilly/Bolton Street (City of Westminster PCN)
Piccadilly/Half Moon Street (City of Westminster PCN)
Green Street/Park Street (City of Westminster PCN)
New Kings Road/Bagleys Lane (Hammersmith and Fulham PCN)
Talgarth Road/Butterwick (Hammersmith and Fulham PCN)
Putney High Street/Lacy Road (Wandsworth PCN)
💡 From June, DfT will accept councils across England to issue fines for moving traffic offences including yellow box misuse.
Bookmark our PCO Newsroom for more private hire news
Overstaying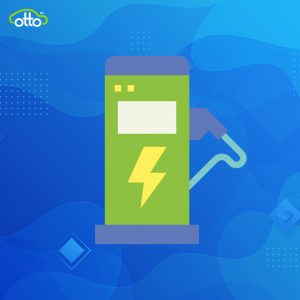 To make sure electric car charging points are available to other users, it's common for EV charging operators to charge overstaying fees or idle fees if drivers don't unplug their cars once the session is done. For example, a £10 per hour overstay fee applies to anyone charging for over 90 minutes on Bp Pulse's 50kW or 150kW chargers, ESB charges an overstay fee of £8 for rapid charger sessions longer than 60 minutes, and Source London charges an idle fee of 4p to 6p per minute if your EV receives little or no energy.
In addition to overstaying at EV charging points, it's also worth noting that most retail parks, supermarkets and petrol stations have a maximum stay period. You could get a fine if you exceed the limited period of free parking.
As a general rule, please take care and check signage when entering any car parks, otherwise you risk losing your money.
Here are some of the most ticketed spots:
Stone Lake Retail Park
Rontec Harlington
Wembley Stadium Retail Park
💡 You don't always need to charge to 100%. It is generally recommended that electric vehicles should only be charged to 80% to maximum battery life, plus the last 10% usually charges quite slowly.
Get instant access to over 4,500 charging points with our Otto Charging Network
Speeding or running a red light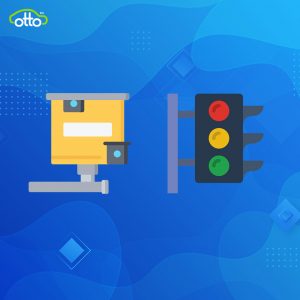 We've noticed an increasing trend of speeding and red light camera tickets. We understand that time is money for PCO drivers, and it may seem to be tempting to drive faster to finish your job and start a new one. Unfortunately the faster you drive, the less time you have to react to potential hazards ahead, and it's likely to cost you a PCN. The minimum penalty for speeding and traffic light offences is a £100 fine and 3 penalty points added to your licence.
Please note that TfL has introduced new, lower speed limits in five busy London areas, including:
A10 – A503 corridor in Haringey (20mph)
A13 Commercial Road in Tower Hamlets (20mph)
A23 London Road in Croydon (20mph)
A107 corridor in Hackney (20mph)
A10 Great Cambridge Road in Enfield and Haringey (30mph)
The capital has already introduced the 20mph speed limit on TfL roads in central London back in 2020 with a dedicated speed enforcement team.
Stay tuned and check out more PCN hotspots at our PCO Newsroom
Restricted zones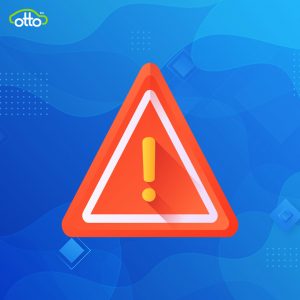 It may sound simple but this is a classic mistake from PCO drivers. Please don't enter a pedestrian zone or any restricted areas, even if you're trying to pick up or drop a passenger, or you can receive a PCN of £130.
Here are some of the locations where we've received a number of tickets:
Old Broad Street (City of London PCN)
Staveley Road/Burlington Lane (Hounslow PCN)
Staveley Road/Great Chertsey Road (Hounslow PCN)
Brick Lane – Hanbury to Quaker (Tower Hamlets PCN)
Brampton Road/Denbigh Road (Newham PCN)
Tunnel Avenue (Greenwich PCN)
Radnor Street (Islington PCN)
💡 You will receive a PCN if you drive within the ULEZ or Congestion Charge zone without paying the appropriate daily charge.
At Otto Car we've helped more than 8,000 PCO drivers get on the road and become car owners. If you're looking to switch to electric, the Otto Team can help. We specialise in electric PCO cars for the private hire community. We've got you covered.
Learn more about our Rent 2 Buy and Rent 2 Buy + schemes
Know any more PCN hotspots that we should include? Leave a comment on our popular Facebook page