NEW MOBILE PHONE DRIVING LAWS 2022: WHAT THEY MEAN FOR PCO DRIVERS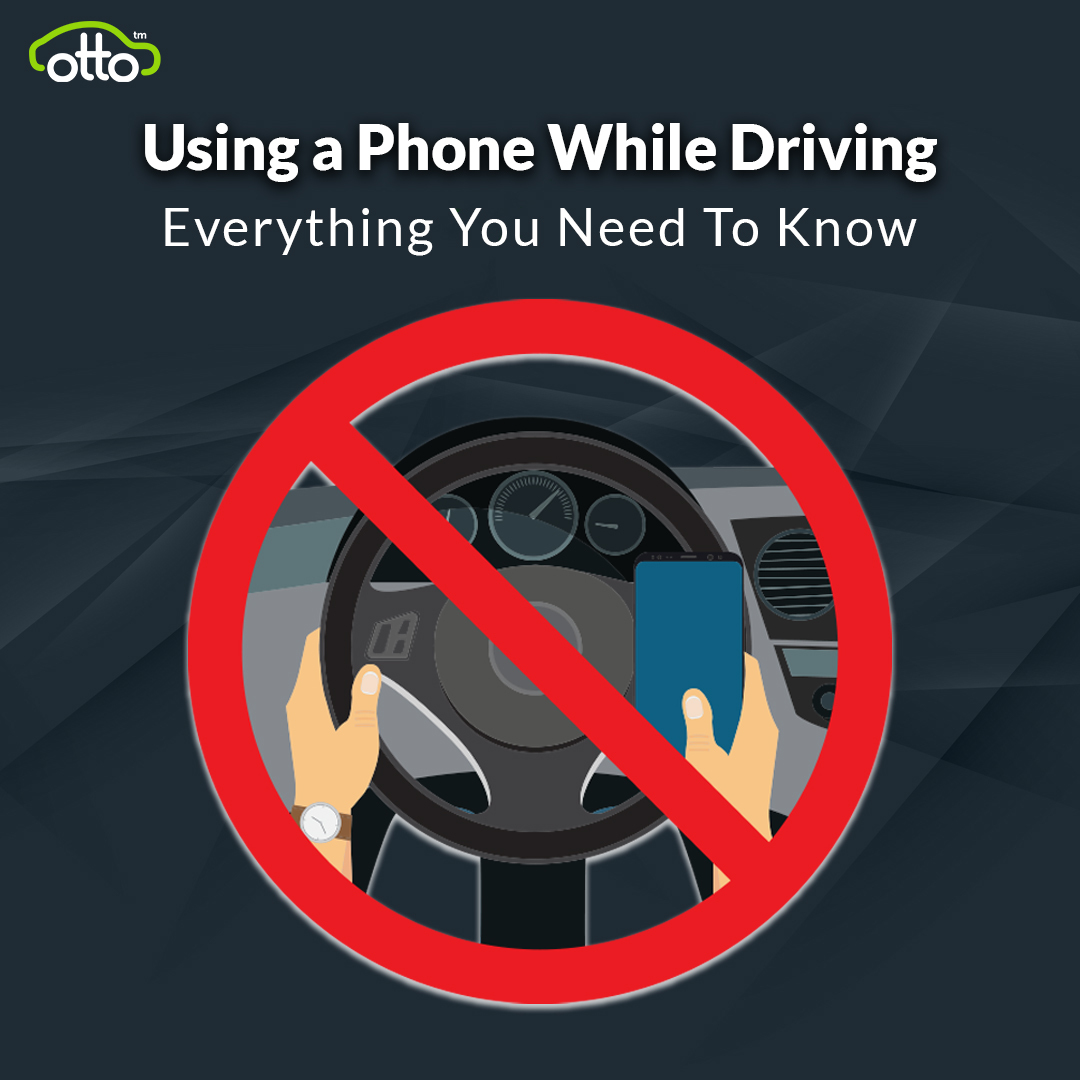 December 15, 2021
New mobile phone driving laws have come into force. Drivers will face £200 fines and six points if caught.
Check out the latest industry news HERE.
We all know driving can be potentially dangerous without full concentration. Using your mobile phone whilst driving is definitely distracting, however as a PCO driver, you also know somehow you need to use a mobile phone to pick up customers and navigate around the city.
In this article, the Otto Team has put together a PCO driver guide about mobile phone usage, covering the dangers, current and future laws, and top tips to stay safe whilst earning on the road.
The risks of mobile phone use while driving
Otto Car's Driver Development Team has noticed a rising trend in using mobile phones whilst driving, which is putting drivers, their passengers and the public at risk. And why is it dangerous to use a mobile phone while at the wheel? Simply put, it leads to both physical and cognitive distraction.
When using a hand-held mobile phone, you must remove one hand from the steering wheel to hold and operate the phone, while using only one hand to operate the vehicle. You must also devote part of your attention to operating the phone, even though you're just trying to navigate to the passenger's destination.
While you have to drive the car and respond to the complex traffic conditions, using a mobile phone means you have reduced awareness of surroundings and decreased reaction times, putting yourself and others in danger.
Great stat that hits home: using any phone driving makes you 4 times more likely to be in a crash, according to road safety charity Brake. We hope everyone gets home to their families safe.
Quick facts about mobile phone use while driving
Mobile phone use contributes to 1.6 million crashes per year, and that 25% of accidents are caused by texting and driving. (National Safety Council USA)
Texting while driving is the same as driving blind for 5 seconds at a time. (Virginia Tech Transportation Institute)
Mobile use makes driving accidents 4 times more likely than not using a phone. (World Health Organization)
17 people were killed on Britain's roads in crashes involving drivers distracted by mobile phones. A further 114 people were seriously injured and 385 were slightly injured in such collisions.
The number may be a lot more because some cases do not get reported to the police. (Department for Transport)
When can and can't you use a mobile phone?
It's actually a tricky question. We know it's a bit confusing to some PCO drivers as the mobile phone driving laws left some grey areas.
Currently it is illegal to text or make a phone call using a hand-held device while the engine is running, even if stopped at a traffic light or queueing in traffic.
You are only legal to use a mobile phone when:
Your car is safely parked and the engine is switched off, or
You need to call the 999 or 112 in an emergency and it's unsafe or impractical to stop
Other than the above circumstances, you must:
If you get caught using a hand-held mobile phone while driving, you'll face a £200 fine and 6 points on your licence.
What are the new mobile phone driving laws about?
From 2022, drivers will not be allowed to take photos or videos, scroll through playlists, browse social media, or play games on their phones when driving, even when a car is at a standstill in traffic.
Drivers are still allowed to use their device for satellite navigation, provided it is secured in a cradle.
An exemption will be made for those making a contactless payment.
Penalties remain unchanged – anyone caught using their handheld device while driving will face a £200 fixed penalty notice and six points on their licence.
⚠️
Driving requires undivided attention at all times.
Mobile phone use can reduce your reaction time and put you and your passengers at risk.
Even though using a hands-free phone while driving is not an offence,
the police can stop drivers who they deem not in proper control of their vehicle
because of distraction.
"A hands-free device can be used lawfully,
creating the misleading impression that hands-free use is safe.
The evidence shows that using a hands-free device creates the same risks of a collision
as using a hand-held device, and it is therefore inappropriate for the law to condone it by omission."
Transport Select Committee, 2019
Top tips to make your profit while staying safe on the road
Prepare hands-free devices, such as a Bluetooth headset for necessary communication

Use voice commands or/and a built-in sat-nav

Turn off notification sounds, including but not limited to social apps 

Make sure you have a windscreen mount that does not block your view of the road and traffic ahead

Last but not least, stay in complete control of your vehicle and stay focused at at all times