WHY SHOULD YOU BUY A PREMIUM PCO CAR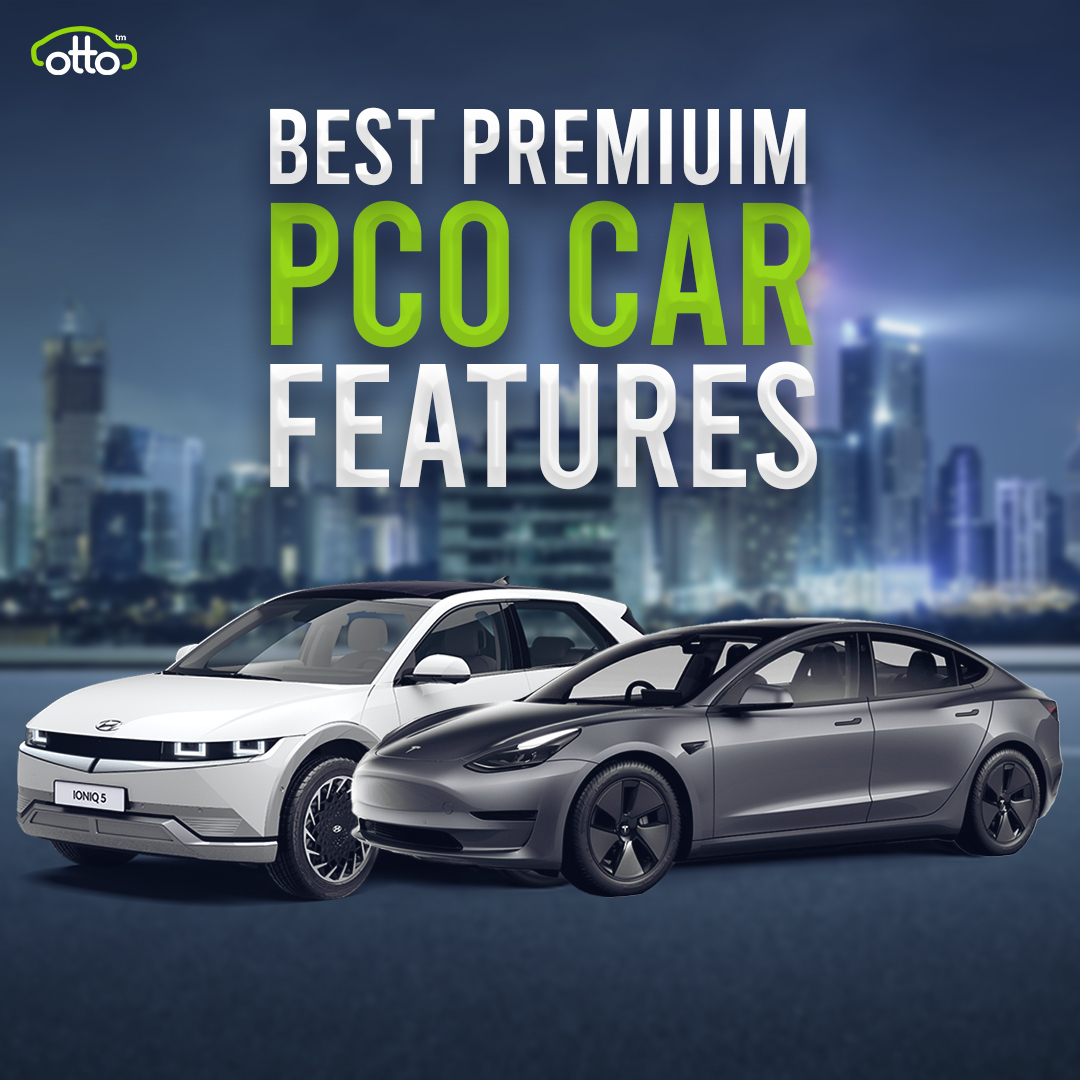 May 11, 2022
Are you considering owning a brand new premium PCO car? Join us as we list some of the best features and benefits of buying one of these Uber cars for your private hire business.
No idea where to get started? Read our guide on how to become a PCO driver in London
The features and benefits of a premium PCO car
PCO cars with premium features can cost slightly more than regular economy cars simply because of their superior quality, but they do come with a number of specific advantages, including: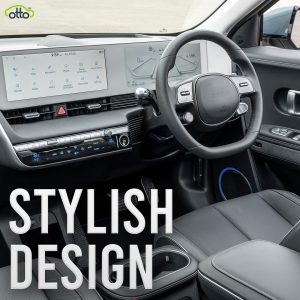 Stylish design – Who doesn't enjoy travelling in style? A premium PCO car with a cool and luxurious design will definitely impress your riders. The Hyundai Ioniq 5, for example, is super futuristic from the inside out!
Check out our PCO car buying guide 2022 with specs & pricing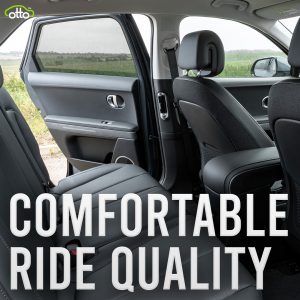 Comfortable ride quality – Premium electric vehicles like Teslas offer a quieter, smoother and more comfortable ride quality, which makes riders feel good and special and can potentially help you get a 5-star rating (and extra tips).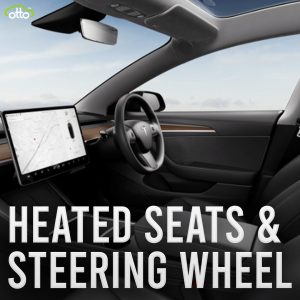 Heated seats & steering wheel – Imagine you could drive your PCO car in winter without being cold. There's nothing like the feeling of warm and cosy seats when riders get in your car on a freezing morning really!
Did you know heated front seats and steering wheel come standard with the Ioniq 5?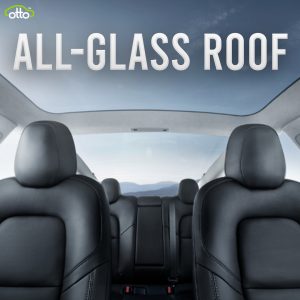 All-glass roof – Generally speaking, glass roofs are a feature that is found on more premium PCO cars. The all-glass roof of the Tesla Model 3 extends from front to back, providing more headroom and UV protection for better rider comfort.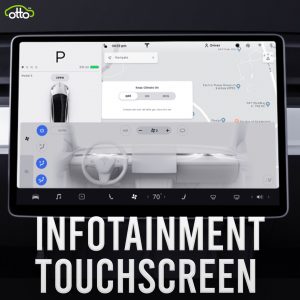 Infotainment touchscreen – How can we talk about premium cars without mentioning their excellent infotainment systems and touchscreens? While you get an amazing 12.3" touchscreen with the Ioniq 5, the Model 3 has a 15" touchscreen where you can control most in-car functions like air conditioning.
Our top picks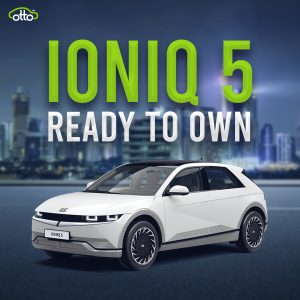 Hyundai Ioniq 5
✅ Up to 298-mile range
✅ 12.3" touchscreen
✅ Heated steering wheel & front seats
✅ LED Daytime Running Lights
✅ Lane Keep Assist
✅ 19" wheels
Rent 2 Buy
Price: From £174pw
Down payment: From £1,000
Contract length: 5 years
👉 Learn more
Rent 2 Buy +
Price: £259pw
Down payment: £999
Contract length: 5 years
👉 Learn more
Explore the full range of features and compare the pricing on our schemes by visiting our Hyundai Ioniq 5 page.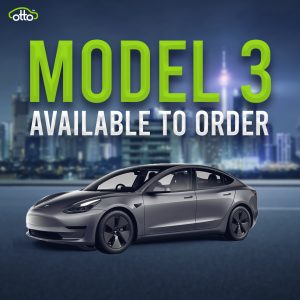 Tesla Model 3
✅ Up to 305-mile range
✅ 15" touchscreen
✅ Power adjustable front seats
✅ 4 USB ports and wireless charging
✅ Heated steering wheel & seats
✅ Tinted glass roof
✅ 18" wheels
Rent 2 Buy
Price: From £204pw
Down payment: From £1,500
Contract length: 5 years
👉 Learn more
Rent 2 Buy +
Price: £289pw
Down payment: £1,500
Contract length: 5 years
👉 Learn more
Explore the full range of features and compare the pricing on our schemes by visiting our Tesla Model 3 page.
Why buy from Otto Car?
✅ Europe's Largest Electric Private Hire Fleet
Otto Car is London's largest PCO car rental company and we've helped 8,000+ drivers since 2015.
✅ Rated 'Excellent' on Trustpilot
We're proud to have received 850+ reviews from PCO drivers, with an overall rating of 4.6 (Excellent).
✅ Popular PCO Car Ownership Schemes
Here at Otto Car we would like to help and support drivers to become car owners. Currently we have two ownership schemes of Rent 2 Buy and Rent 2 Buy + for drivers to choose from.
✅ A Wide Range of Uber Cars Ready to Own
We have an extensive list of electric PCO cars, from family hatchbacks to SUVs. You don't have to worry about the waiting time as many of them are ready to own.
✅ No Credit Check
While dealerships may do strict credit checks, we have no credit check. We welcome all PCO drivers to apply to our car ownership schemes.
✅ Flexible Cancellation
We ensure PCO drivers always have the flexibility to suit your personal circumstances. After 3 months you can cancel with 4 weeks notice.
✅ 4 Weeks Holiday Allowance Each Year
PCO drivers on our ownership schemes are eligible for up to 4 weeks of holiday payment break every year, so you don't have to pay for your rental while spending on your holiday.
✅ Uber Clean Air Plan Eligible
All of our new EV PCO cars are eligible for claiming the Uber Clean Air fund, which will further lower your total costs of buying a car.
✅ Home to London's Largest Charging Network
By joining our Otto Charging Network, you'll get instant access to 4,500+ chargers with exclusive discounted rates, covering ultra-rapid, rapid, fast and slow charge points.