Rent 2 Buy +
90% of PCO drivers choose our Rent 2 Buy + scheme over our competitors. Let's get you on the road.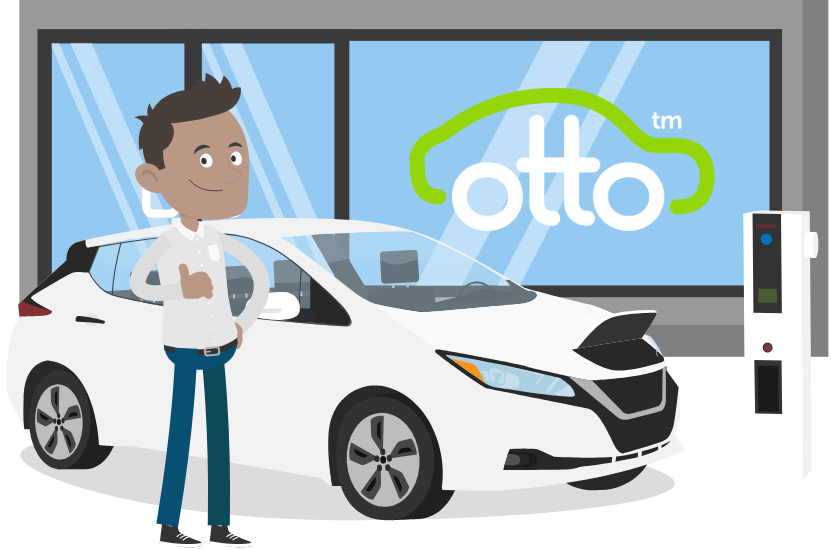 All Inclusive Ownership Scheme
PCO Insurance, servicing, MOT, road tax & PHV license are all included in our complete PCO driver package.

4 Weeks Holiday Allowance Each Year
No other PCO car rental company gives you a holiday break like us (T&C's apply).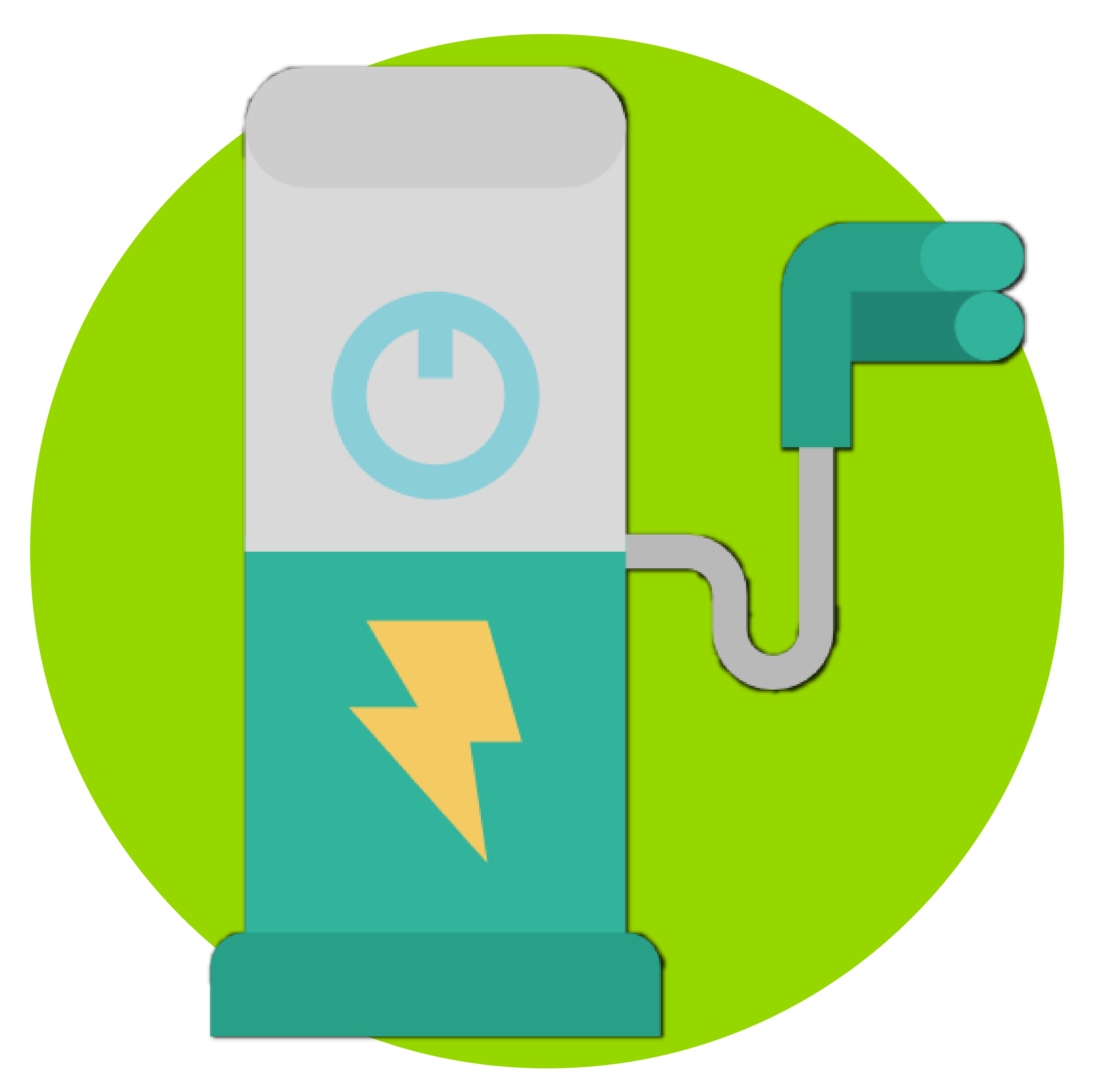 Uber Clean Air Eligible & Charging Coverage
Switch to electric for less via the Uber Clean Air Plan and get access to our Otto Charging Network.

How does it work?
Step 1
Explore our range and find the perfect EV car for you.
Step 2
Book an appointment online & visit one of our London hubs to make an order.
Step 3
You'll be notified when it's time to collect your new electric PCO car.
Frequently Asked Questions
Rent 2 Buy + Explained
Why Rent 2 Buy + ?
Rent 2 Buy + is a long-term option for PCO drivers that would like to drive towards PCO car ownership in an affordable way.
Simply put, PCO drivers will pay weekly rental fees for the duration of their Rent 2 Buy + contract, and at the end of the term, the car is yours!
If PCO driving is a long-term career for you, then Rent 2 Buy + is the perfect match.
What's Included?
Your PCO car comes with free PCO insurance, servicing, MOT, road tax, PHV licence and breakdown cover.
All Uber drivers on our scheme will also get a 4 week holiday break, and your Uber car will fitted with a free state of the art CCTV camera system.
What's the difference between Rent 2 Buy and Rent 2 Buy +?
We recently updated our scheme names to better reflect how they can help PCO drivers.
Rent 2 Buy is now the standard car-only basic package whilst Rent 2 Buy + includes all the car admin such as PCO insurance and servicing.
Will I own the car at the end of the scheme?
Yes. All of the logbook details and information will be transferred into your name.
Are there any additional payments?
Down Payments
Our down payments start from just £499. Please check the individual Uber cars available on our Rent 2 Buy + scheme for exact pricing.
This down payment is refundable if you cancel your Rent 2 Buy + order at least 7 days before picking up the car. Unfortunately, we cannot issue any refunds if you cancel your order within 7 days of your pickup date.
Does my weekly rental price include PHV insurance and Servicing?
Yes. Servicing and PCO insurance are included free of charge in your Rent 2 Buy + plan. This includes nine free services up to 100,000 miles.
What's not included in the Rent 2 Buy + scheme?
Wear and tear items such as tyres and brakes are not included. It will be your responsibility to replace these.
Are there any charges at the end of my contract?
Once you have completed your weekly rental payments, there is a final £200 admin fee to change the log book into your name. That's it!
Am I eligible?
What if I have a 'bad' credit score?
This isn't a problem. Here at Otto Car we're more interested in your present than your past.
All PCO drivers are welcome to apply for our Rent 2 Buy + scheme.
What is the minimum age?
For the majority of our PCO cars the minimum age is 25 years and over.
*For the Tesla Model 3, the minimum age is 30
Other eligibility requirements?
PCO drivers will be expected to meet the following criteria:
- At least 3 months of recent PCO driving experience.
- You must be living in London or the home counties which includes:
Bedfordshire
Buckinghamshire
Essex
Hertfordshire
Kent
Surrey
Sussex
- Have a good level of English.
What if I have points on my licence?
We will accept up to 6 points on your licence, however certain convictions such as IN10's cannot be accepted onto our Rent 2 Buy + scheme.
We recommend that PCO drivers call us before visiting if you have any major convictions.
Do I have to work with Uber to rent from Otto Car?
Do you accept PCO drivers who have had accidents?
Unfortunately, if you've had two or more fault accidents, we won't be able to accept you onto our Rent 2 Buy + scheme.
The Rent 2 Buy + Contract
Who is my contract with?
Your Rent 2 Buy + and insurance contract is with Otto Car Limited.
What if I want to cancel my Rent 2 Buy +contract?
This is not a problem. After 3 months you can cancel with 4 weeks notice.
Please keep in mind that you will lose all of your rental payments up to that point.
In addition to this, if your total mileage exceeds 1000 miles per week then you may be liable for any excessive mileage charges. There is also a £200 cancellation fee if you decide to cancel before the contract finishes.
What if I cancel the Rent 2 Buy + contract and have had an accident?
If you had a fault accident whilst on the Rent 2 Buy + scheme then you will still be liable for the insurance premium.
Insurance
How do the PCO insurance costs work?
PCO insurance is included for free with your Rent 2 Buy + contact.
What is PCO insurance?
PCO drivers are covered on our fleet insurance for third party claims and the cost of the car. Your liability is limited to £500 for any fault accident and we cover the rest.
Does PCO insurance cover on-demand delivery services?
Yes. Our PCO insurance covers deliveries for companies such as Uber Eats or Deliveroo. Please speak to a member of the Otto Team for more information.
Mileage
Is there a mileage restriction on the Rent 2 Buy + scheme?
Yes. We have a fair usage policy of 1000 miles per week for PCO drivers on our Rent 2 Buy + schemes.
PCO drivers who exceed this will be charged on a monthly basis, but your contract length will also be shortened, meaning you own your Uber car quicker. You'll never pay more than the agreed price set out in the Rent 2 Buy contract.
Excess Mileage Charges
Our mileage cap is 48,000 miles/year = 1000 miles/week + 4 weeks Holiday.
Excess mileage costs £0.20p per additional mile each week.
Penalty Charge Notices (PCNs)
How does Otto Car transfer liability to the PCO driver?
As the log book of the PCO car is in our name, we will receive the PCN first. At that point we will transfer the PCN into the PCO drivers name who can then decide to pay it or appeal it.
Is there an administration charge for PCNs?
Due to the amount of time and effort it takes to transfer liability, there is a small charge of £10. This is significantly lower than most of our competitors.
Other Information
What's included in the free servicing plan?
All of our PCO cars are serviced at 10,000 miles (unless stated otherwise). Your service includes; oil change, oil filter, air filter & pollen filter.
Does my PCO car come with a PHV licence?
Yes. Your new PCO car will be fully licensed and will be covered throughout the duration of the Rent 2 Buy + contract.
The Uber cars on our Rent 2 Buy + schemes will be ready to use on virtually all rideshare platforms.
Can I take my PCO car abroad?
No. The PCO car is not insured to travel outside the UK and therefore must not travel abroad at any time during the contract.
What's the driving assessment like?
As part of the signup process, you'll have to take a driving assessment with us.
In the event that a PCO driver's standards are below what we perceive to be acceptable, you may not be invited onto our Rent 2 Buy + scheme. Some Uber drivers may be asked to come back at the discretion of the driving assessor.
Many drivers benefit from this assessment to improve on their driving performance and some even come back for further lessons later down the line!
Can I change the colour of my car?
This will depend on the make and model of PCO car. Please check with our enquiries team for more information around this.
Do your PCO cars come with Leatherette seating?
Leatherette seats are fitted free of charge in the majority of Uber cars on our Rent 2 Buy + scheme. Please check this during the order process.
What is the 4 week holiday payment break?
Through our Rent 2 Buy + scheme you are eligible for up to 4 weeks holiday payment break through the year. These breaks can be up to two weeks in a row and there must be a minimum of 3 months between taking further holiday breaks.
There is a minimum waiting period of 6 months before you can claim your first holiday break. Your Rent 2 Buy + contract will also be extended by the amount of weeks you take off e.g. taking 12 weeks off over 3 years = a 12 weeks extension of your contract.