WHAT IS THE TOPOGRAPHICAL SKILLS TEST FOR PCO LICENCE IN 2022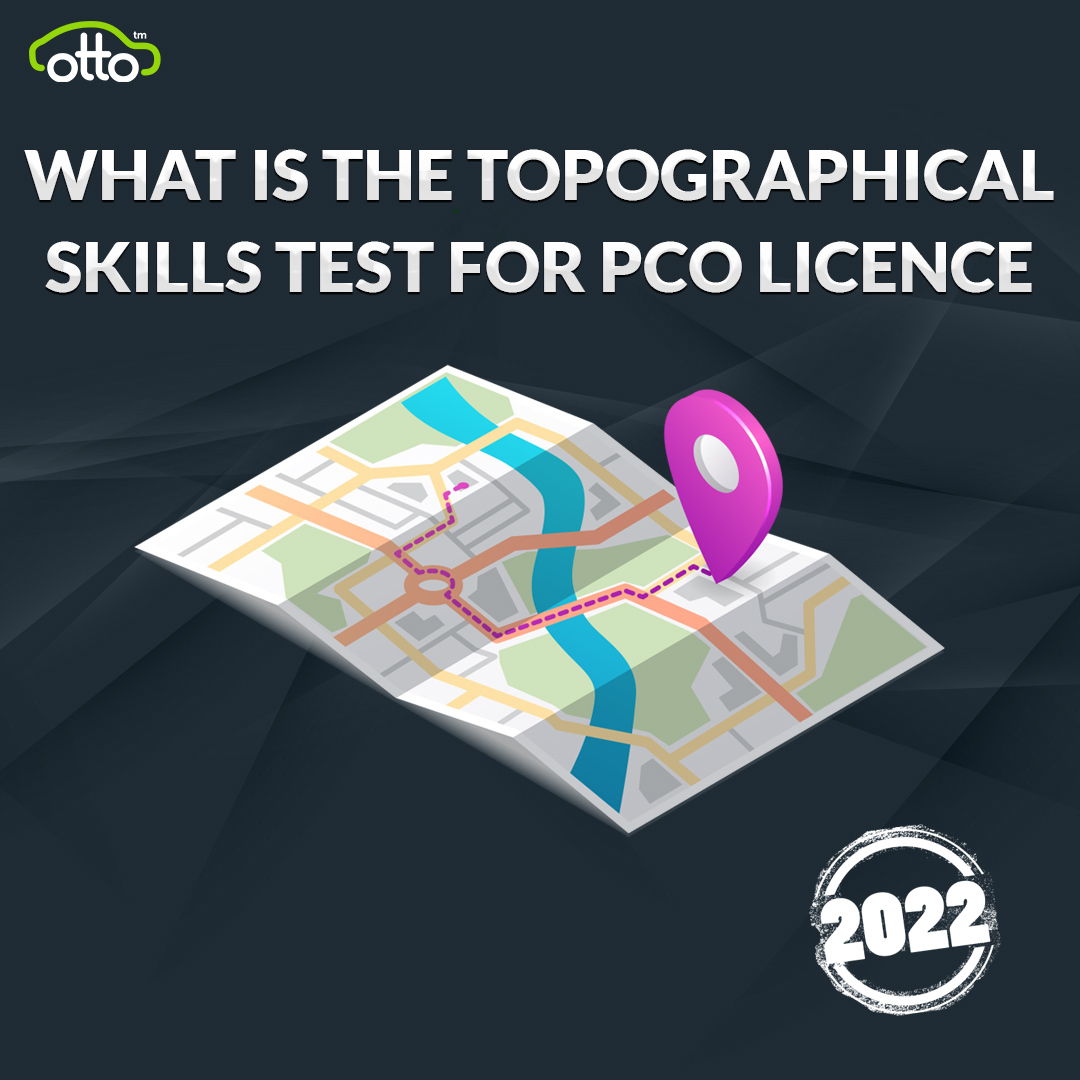 January 14, 2022
Here at Otto Car, we've received a lot of questions about the topographical skills test for PCO licence, so we felt that it would be useful to put together a guide about what's in the test, and some tips that could help private hire drivers easily pass the test.
Read more: Don't forget to complete your TfL English Test
Where possible we've included example questions provided by TfL so that you can get an idea of what each question will consist of.
Please keep in mind that this is just a general outline of the test, at the bottom we've also included some links to help you find even more information as well.
What is the topographical skills assessment test?
For those of you wondering, topography basically means understanding how maps work. The topographical skills test is a map-reading test.
After you've submitted your application to TfL, you will be invited to complete the topographical skills assessment test.
You must complete this test to receive your private hire licence, so it is one of the many requirements of becoming an Uber driver in the UK.
Read this article about how to get a PCO licence in 2022.
Topographical skills test structure
The topographical skills test contains four sections to test all aspects of map reading skills. You can complete it on paper or on a computer if you prefer.
The four sections are as follows:
Using indexes to identify points/locations
Using a map to identify directions and points/locations
To plan a route between two locations
To demonstrate knowledge of compass points within directional based questions
Section 1 – Index based questions 
This will test your ability to use the index section of a standard atlas to find where different places are in London.
You will be provided with an atlas and told to find the grid reference and page number of certain locations.
Example question
Locate the grid reference and the page number of Addington.
What it will look like: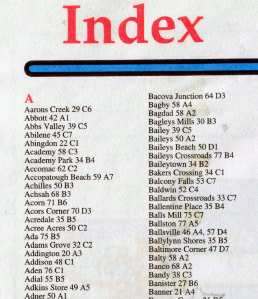 In a standard index, you will be able to see the different names of places, arranged in alphabetical order. In this picture, the page number is the number on the left (e.g for Addington it is Page 20), and the grid reference is the number on the right (e.g for Addington it is A3).
💡 Tips
Keep in mind that anything that begins with "the" will have this listed afterwards, so for "The Shard", it will be written as "Shard, The" on the index.
These questions test your knowledge of using indexes within an atlas – you'll get an atlas and you'll need to find certain locations in the index. You'll have to note the grid reference and page number of a given location in your answer.
Places are usually arranged in alphabetical order in any index, so it's just a matter of scrolling through the index until you find the location you need.
Read more: 2022 HIghway Code Changes that PCO Drivers Need to Know
Section 2 – General topography
This section will involve you using the map in an atlas to identify directions to/from different points and locations.
Example question
What direction is London Heathrow Airport from Central London?
How to work it out: You will see the map, and will be required to locate where Central London is, and where Heathrow is. You will then have to determine the direction that you will have to travel. Therefore the answer, in this case, will be West.
Section 3 – Planning a route
In this section, you will be shown two different points on the map, and you will have to plan the best route between these locations.
The best way to understand how this section works is to watch TfL's video below. This will show you how the test will look on a computer, and what you'll have to do.
💡 Tips
This section carries the most marks, so it's important that you don't make any silly mistakes. You'll lose marks if you make any of these mistakes:
You fail to follow the most direct route
You don't acknowledge the right map symbols (eg one way systems & roundabouts)
You don't arrive at the end location
Section 4 – Compass point questions
For this section, you will need to know your North, South, East and West.
You will be presented with different scenarios and will have to use these compass directions to answer the question.
Example question
You start at junction 1 and travel 2 streets east. Then you travel 1 street south. What junction number are you at now?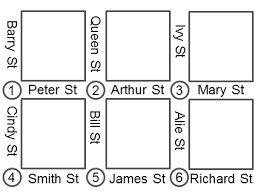 Answer: In this case, the answer will be Junction 6.
Read more: Top Delivery and Courier Companies for PCO Drivers to Work for in 2022
What is the pass mark? 
What happens if I fail the topographical test?
There are a total of 100 marks available and candidates must score 60 or more to pass.
You can only fail once. If you fail for the second time, you'll have to apply for the PCO licence to TfL again.
Where can you take the test? How much is it?
From 1 November 2021, all topographical testing will be undertaken at the TfL driver assessment centres at Baker Street and West Kensington.
The TfL topographical test costs £36 and a re-take costs £16. Tests at TfL approved centres like the Uber Ignition Centre costs £50.
Any free training resources?
If you would like more general information about the test, or to find out the approved test centres, then you might like to visit TfL's official topographical skills test page.
If you want to actually do some training for the test, then you could begin by visiting Uber's Online Topographical Preparation Page. This is filled with lots of useful videos about what the test consists of, and some practice questions to help you get familiar with the questions. This also contains information on how you can book to do your test directly at the Uber Ignition centre.
What's next?
If you're looking to learn more about how to become an Uber driver then you can also check out this article.  You can also see Otto Car's blog for PCO drivers which has a number of topics from avoiding PCNs to work hotspots.
Don't forget, our Covid-19 & Private Hire newsletter is constantly updated so you're up to date with the latest industry news.
If reading is not your thing then also feel free to check out our popular PCO car reviews.
Got your PCO licence already? Why not check out our Rent 2 Buy and Rent 2 Buy + schemes to own a brand new electric PCO car.