How to get a PCO licence in 2022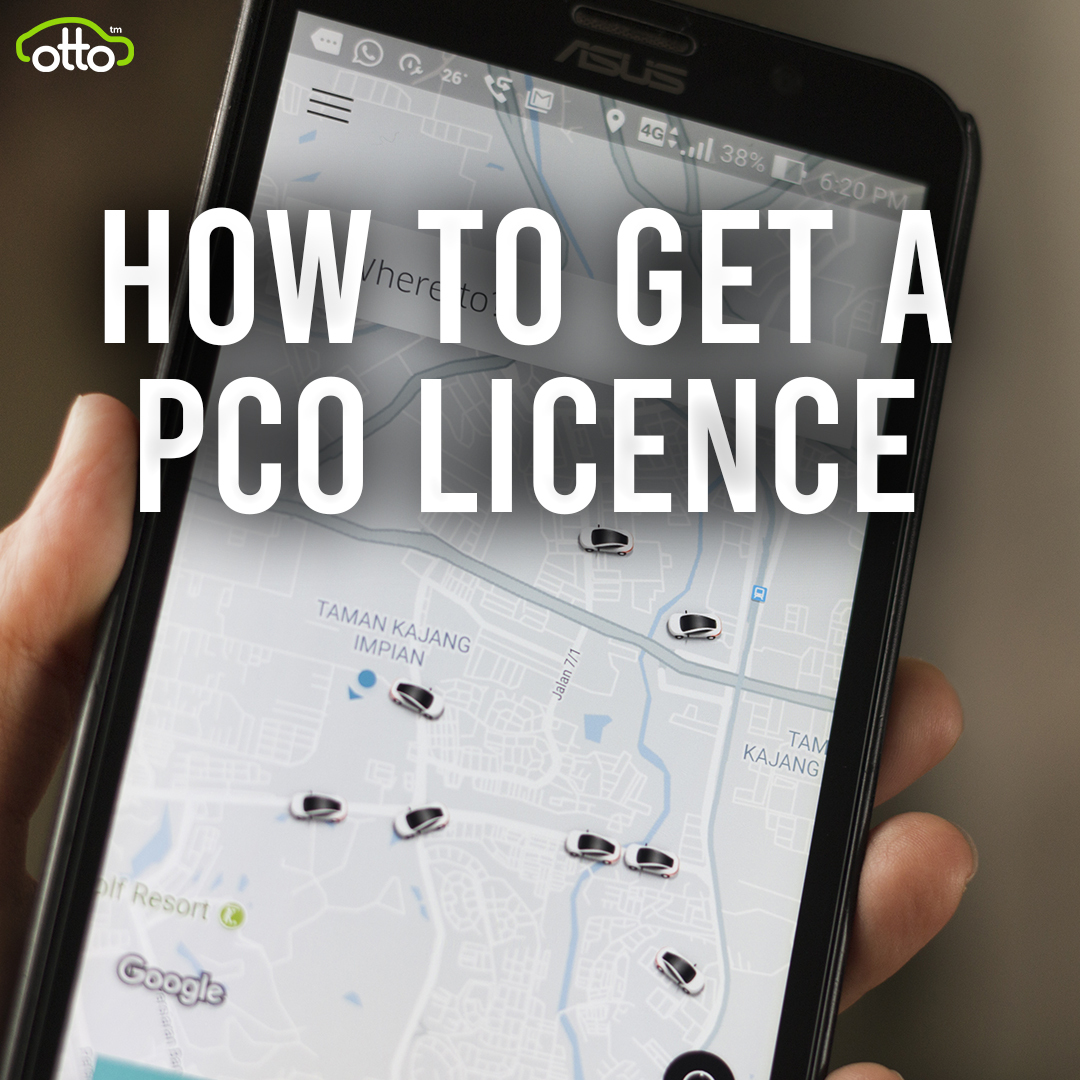 May 19, 2022
To be a private hire driver in the UK, you must have a PCO licence for the area where you work. This licence is usually valid for three years and covers the person not the vehicle. It is technically called a Private Hire Licence (PHL) but many people still call this a PCO licence. For clarity, whenever this article mentions a PCO licence, it is talking about a PHL.
The term PCO is actually short for Public Carriage Office, which was the old body responsible for black taxis until it was renamed by TfL as the Taxi and Private Hire Unit.
The rules for a PCO licence vary slightly, depending on where you apply. In London, it is handled by TfL and so if you want to become a PCO driver in this city, you need to go through the TfL application process. This is what is covered here.
Outside London, PCO licences are issued by local councils. The process is largely the same, despite a few regional quirks. For instance, the licence from North Herfordshire council covers a wide area, whereas in Essex you might need one from a more specific district (e.g. Harlow or Colchester).
Did You Know?
Uber has a few extra rules on top of the TfL ones. For instance, Uber insists that every driver has a valid UK driving licence and so anybody with an EU or EEA licence must first convert this into a UK one before they can use its PCO driver app.
For this reason, you should also read the Otto Car guide on how to become an Uber driver.

Basic requirements
Valid driving licence (Full UK driving licence or one from an EU or EEA state)
At least 21 years old (Including three years as a qualified driver)
Have the right to work in the UK (You must also register with HMRC to pay tax)
Be of good character (See pages 7-20 of the TfL rules here)
No history of serious driving offences (See pages 21-23 of the TfL rules here)
The application process has many parts, as shown below, and can take several months to complete. In simple terms, it is split into two sections – the checks and the tests.
The checks are generally completed before you apply for PCO licence on the TfL website. The tests can presently be done after you submit the TfL application form. Most PCO drivers take all three tests on the same day but you will need to book.
Did You Know?
Drivers who apply for a PCO licence before 31 March 2023 can be issued one – and then have until this date to pass the ELR tests. From 1 April 2023 onwards, you will have to pass these tests BEFORE the licence is approved.
⏬ Keep scrolling for our ultimate guide to get a PCO licence in London in 2022. ⏬
1. Medical check
PCO drivers have to meet the DVLA Group 2 health standard. This is usually only for drivers of large goods vehicles or buses, as it is a higher standard than for ordinary cars. Even so, it's not a bad thing to take a medical if you are a professional driver.
You must get this form completed by your doctor or another health professional with access to your medical records. This is not a difficult check and you can read more about what health conditions prevent you from being a PCO driver here.
Did You Know?
People who are qualified in professions with a suitable medical check can avoid this. For instance, if you hold a pilot's licence.

2. Background check
This is to be sure that a private hire driver is of 'good character'. The check is mostly to see whether you have a criminal record that would make it unsafe for you to work closely with for the general public.
To pass, you must supply a form that shows you are approved by the Disclosure and Barring Service (DBS). This check must be completed to the Enhanced DBS standard and it has to be done by TfL's approved supplier.
There is more detail about the background check on pages 7-20 of the TfL rules here.
3. Right to work check
You must confirm that you are allowed to work in the UK. For most people, this involves a simple online check completed by TfL on the Government website after you submit the PCO licence application. If your situation is complicated, you might be asked to provide extra documents for a manual check. There is more detail about this on page 27 of the TfL rules here.
Since July 2021, EU, EEA and Swiss nationals must hold a valid immigration status in the UK, in the same way as other foreign nationals. These people can no longer rely on a passport or national identity card to prove their right to work.
If you have lived outside of the UK for three months or more in the past three years, you must complete this form.
From April 2022, new PCO drivers will need to prove they are aware of the HMRC guidance about their tax obligations in the UK. If you are renewing an existing PCO licence, you must also provide a tax-check code from the Government Gateway website which confirms that you have registered with HMRC to pay tax. More details on this here.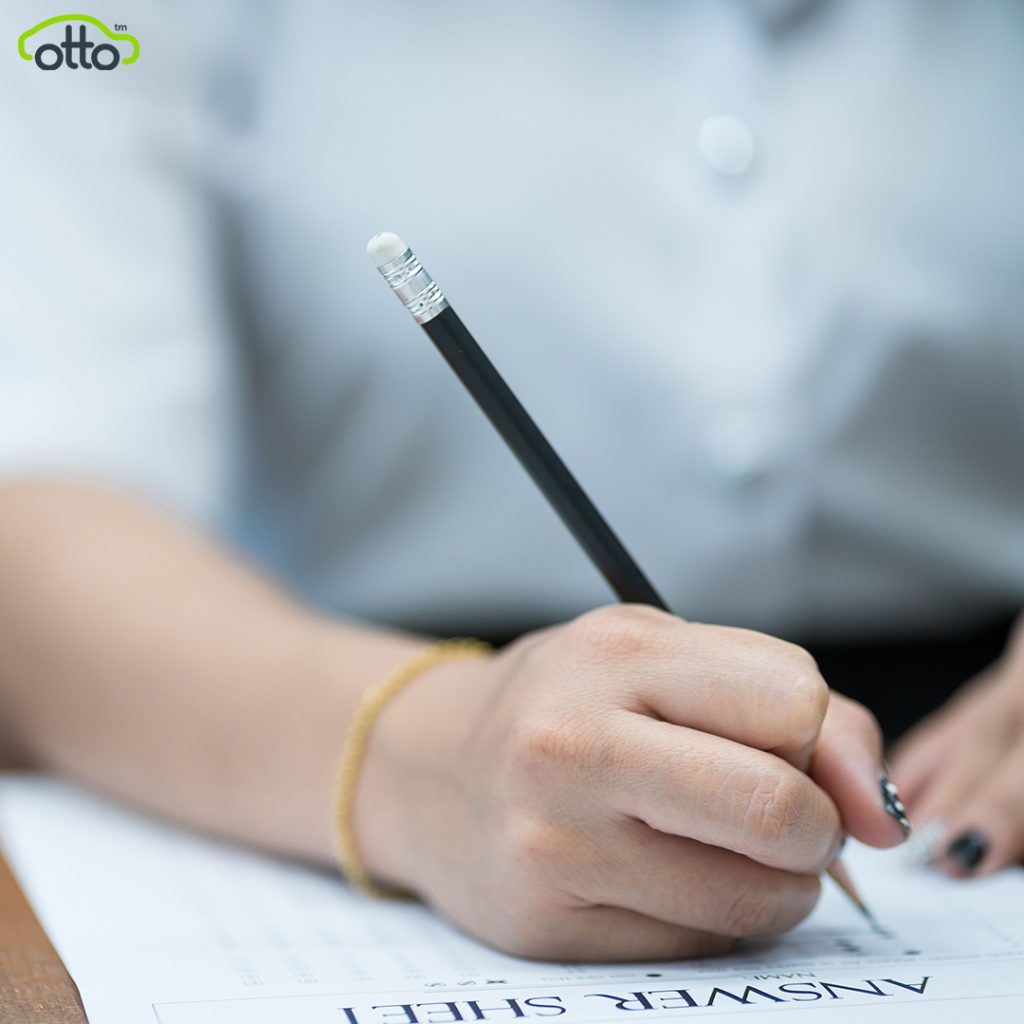 4. Speaking and listening test
The first test involves speaking and listening for around 15 mins to prove that your verbal English is acceptable. This happens inside the TfL premises at Baker Street or West Kensington over a video or telephone link with a company called PeopleCert.
Otto Car has several blog posts about both ELR tests, including one article specifically about the speaking and listening test.
5. Safety, Equality and Regulatory Understanding (SERU)
The second English test is a written assessment called SERU. Its main purpose is to be certain that drivers can read and write English to the standard required. However, it also checks that drivers understand safety issues and the rights of passengers.
The test covers how to protect children or vulnerable adults from harm. It also looks at road safety and makes sure that every PCO driver understands the UK's laws about equality. Learn more about the SERU test here.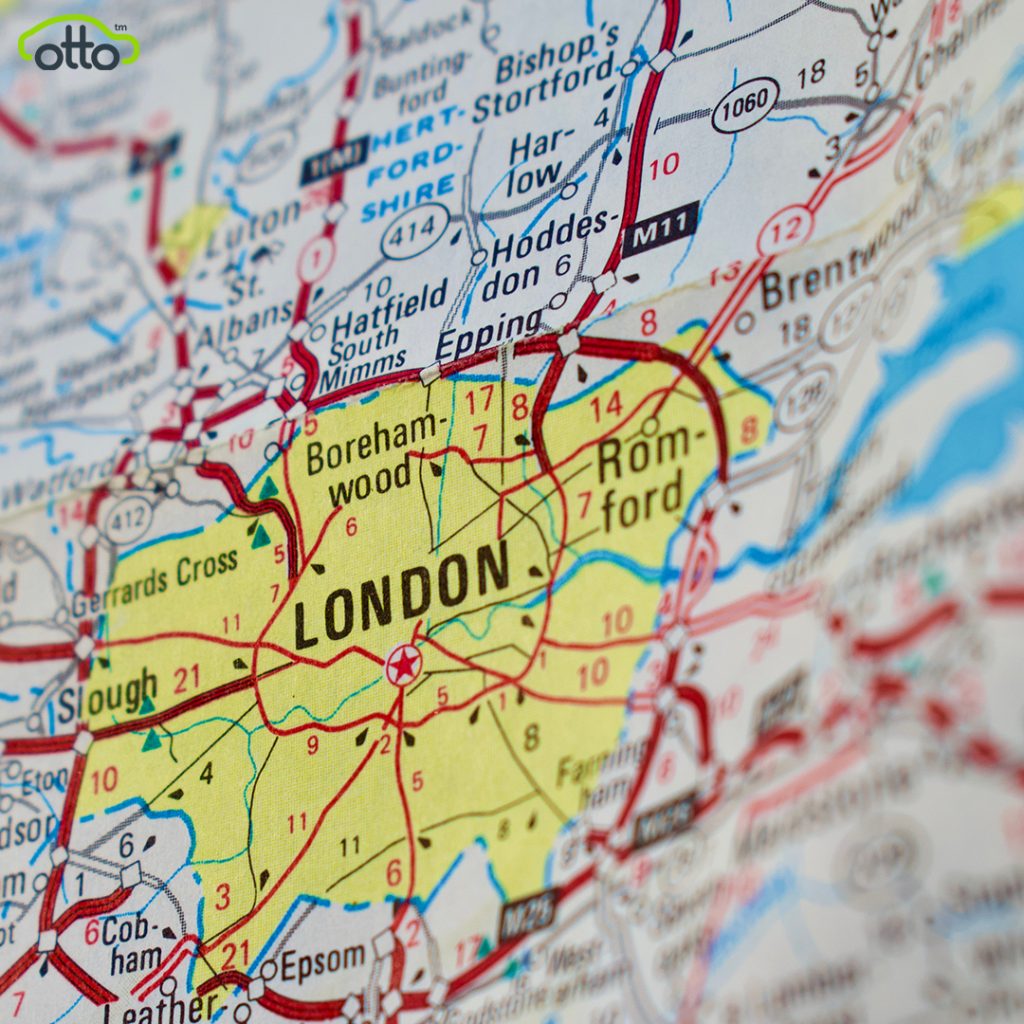 6. Topographical skills test
This is the final test in the PCO licence application. It will assess if drivers have a basic grasp of London geography and are able to plan routes. For instance, it might ask you to use a map to identify the shortest route between two landmarks.
Drivers are expected to use a map index correctly and understand basic map symbols (e.g one-way systems or roundabouts).
You can learn more about how this test works and discover Otto's tips on how to pass the topographical skills test here.
Did You Know?
You might be exempt from taking the topographical skills test if you are in one of these groups:
Previously licensed PHV drivers (i.e. you have already passed this TfL test)
Licensed London taxi drivers (All London and Suburban drivers)
Professional London tourist guides (e.g. Blue Badge Driver Guide)
How to apply for a PCO licence
You can start your application here. You will need to provide all the personal details outlined above and an approved photo.
There is no specific driving qualification needed for private hire drivers so long as you have a suitable driving licence.
Did You Know?
TfL will sometimes issue a PCO licence to new drivers who already have up to nine penalty points on their driving licence but it might affect your ability to get insurance.

Application fees
In May 2022, TfL provided this rough breakdown of how much the average PCO licence application will cost:
DBS disclosure application
£52 (online) or £54 (paper)
Licence application fee*
£124
Grant of licence fee
£186
Post Office® Check and Send
 £7.15
Speaking and listening assessment (if applicable)
£36
Topographical assessment (if applicable)
£36
SERU Assessment
£36
Medical Fee set by the examining doctor (e.g. your GP)
Example total: £477 plus the cost of your medical
* This application fee is non-refundable
What happens next?
Getting your PCO licence is a big step towards building a career as a private hire driver. Once you have this, you will obviously need a car that meets the rules and that you can rely on to do the job properly.
Otto Car is the UK's largest provider of vehicles to private hire drivers. We can give you the keys to an affordable PCO car that will kickstart your career – and then provide all the support you need to stay on track.
All of the cars in the Otto fleet satisfy the vehicle requirements and our PCO insurance is second to none. We'll provide a finance plan that works for you, whether you prefer a flexible PCO Car Hire or a Rent 2 Buy + deal to become an owner-driver.
Did You Know?
To work as a PCO driver you will also need a car that has a valid private hire vehicle licence (PHV). This licence is for the car not the person and it must be renewed every year.
Taking it further
See how the Uber Ignition Programme helps new private hire drivers to get their PCO licence.
Compare the various driver apps with the Otto Car Private Hire Operator Guide. From Uber to Bolt, we cover them all.