PCO Car Hire or Rent 2 Buy?
As a PCO driver, there is a wealth of different options when it comes to driving a PCO car. Many will use their own vehicle, normally buying a second hand car and then replacing it every couple of years. Others might not have the finance to buy a car outright and instead rent from a reputable PCO car rental company.
There is also now a third option, Rent 2 Buy, which has become very popular over the last few years.
Here at Otto Car, we're in the business of helping PCO drivers choose the right scheme for them, whether it be renting for a short period of time or going for the Rent 2 Buy ownership scheme. Below is a breakdown of what kind of scheme could suit you best:
PCO Car Hire
If you're a new PCO driver or need a short term solution, this is the ideal scheme for you. The great thing about renting is that it's flexible and provides new PCO drivers with the opportunity to gain experience on the job without a long term commitment.
For many, renting is also a great short term solution whilst drivers have their own car fixed, or look for alternative options.
Positives: Flexible, short-term/quick-fix
Negatives: Won't own the car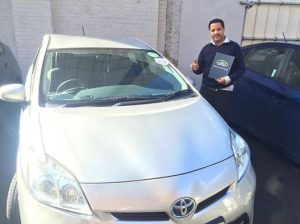 Rent 2 Buy
There is of course a new popular option, Rent 2 Buy. This new scheme allows PCO drivers to rent a PCO car for a fixed period and  take full ownership of the vehicle at the end of the agreement. For those that have experience in the private hire industry and are tired of renting a PCO car, this is the ideal solution.
Rent 2 Buy allows PCO drivers to own a brand new PCO car with no credit check and just a small down payment. What's important to bear in mind is that over the next couple of years, new laws will be coming into affect in London, affecting older cars across the capital (especially diesel cars).
All vehicles will need to be Euro 6 compliant, meaning they will avoid the Ultra Low Emission Zone (ULEZ) charges that will be coming in 2020. With that in mind, investing in a new PCO car is a smart move.
Positives: Become a car owner, own a brand new car, beat the upcoming charges
Negatives: Longer contract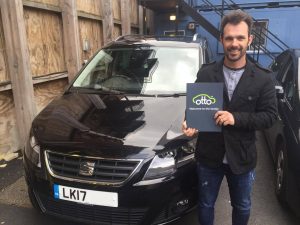 Interested in renting or owning? We can help both part-time and full-time PCO drivers Click here to find out more