Always Part of the Family | Meet Baz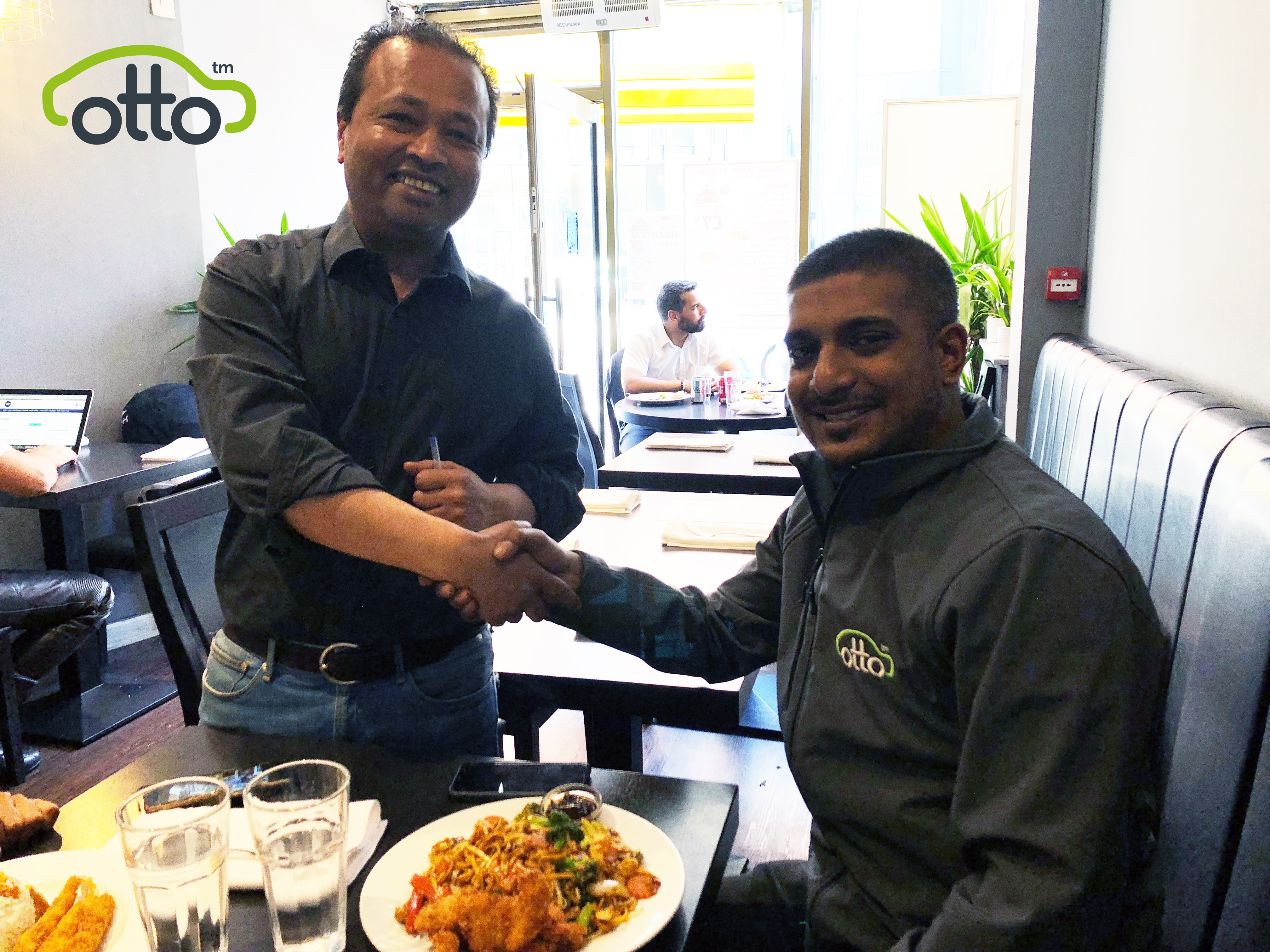 July 9, 2018
Over the last few years we've worked with drivers from all over the world. Some stay with us for a few weeks and others for years, creating fantastic friendships along the way
This week we caught up with an ex-renter of ours, Baz, who's opened up a lovely Thai restaurant around the corner from Otto Car. We went to visit him and see how he's been getting along and taste some of his lovely food.
Hi Baz, great to meet you again. Would you like to explain to our readers a little bit about yourself?
Sure, my name is Baz and I'm from Bangladesh and I've been in the UK since 1979.  I've always lived in lovely Hammersmith and I call myself a true Londoner!
You're a true local! So after you came here, what did you study at school and do from there?
I came very young with my parents to a local school. I went to West London college and studied business and then from there went into retail and believe it or not, worked as a bus driver for Transport for London. I then worked my way up and then wanted a change of scenery so I got my PCO licence and joined Uber.
So what was your first experience as a PCO driver?
I wanted to get a feel for the job so I rented from Otto Car to start off with here in Hammersmith. I joined the PCO Car Hire scheme and drove a Toyota Prius, which was really good and reliable for me.
Smart move! So did you have any set routes or hours on the job?
I done all sorts of hours really and went with the flow. If I wanted to work later I could just do so, I loved the flexibility of it. It  makes sense if you have a family as you can spend more time with loved ones and work around family time. I definitely recommend it.
So let's talk about your new restaurant,  was this always a goal of yours?
My late father was a chef, so I always had an idea in the back of my mind that this is something that I'd like to do. I then met a very good friend of mine, Micheal, who's a great chef and then I decided to become a partner with him. Together with my business management skills and his cooking skills, we made a good team.
I saw a business opportunity with high quality Halal food and knew there was a market in this area for this type of food. So far it's gone very well!
Great to hear.  So how did your job as a PCO driver fit around your business idea?
The flexibility of working with Uber and renting from Otto Car meant that I could work and pay my way whilst allocating time and effort towards my new business goals. This was one of the great benefits of being a PCO driver.
How easy was it to switch from renting a PCO car to setting up your new resturant?
With Otto Car's PCO Car Hire scheme it was easy to return at the set date and the team treated me very well. There really is nothing bad that I can say about the team, they treated me life a family. I especially remember Waqas, who's very good at his finances! They are very straight, honest and sincere. As a business this is what you need to create a strong foundation to grow.  Once I returned my PCO car, I was almost ready to launch our new business.
Did you have any tips and advice for current PCO drivers?
Well I've kept my licence because it's a great back up plan if something doesn't go right. The flexibility is great and allows you to look at other opportunities at the same time whilst bringing home a decent income. So with this in mind, keep doing what you're doing and even if you move onto something else, keep your licence because it can still be very useful. I still have my licence to drive TfL buses too!
Great advice Baz. What future plans do you have?
We're looking to expand to Richmond and nearby in Sheppard's Bush.  We're very excited for the future and want to do a Thai and Indian fusion restaurant which is pure and authentic.   We're sure this will be a successful recipe and will invite you all once it's ready.
Awesome. Thank you so much Baz for taking the time to speak to us and we're so proud of what you've achieved here.
My pleasure. You're all welcome to come for a lovely lunch, you know where we are. All PCO drivers are welcome too!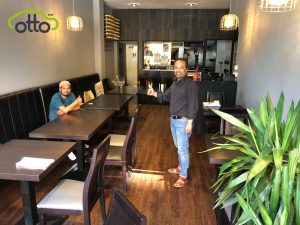 Baz's halal restaurant 'New Bangkok' is located at 58 Fulham Palace road, just around the corner from Otto Car's HQ in Sussex Place, Hammersmith.  They do a fantastic lunch special at only £7.50 including a starter and main. Otto Approved!
Are you PCO driver looking to rent? Click here for our latest offers.  £20 off your weekly rent if you commit to a 10 week contract.