Chris's Checks For PCO Drivers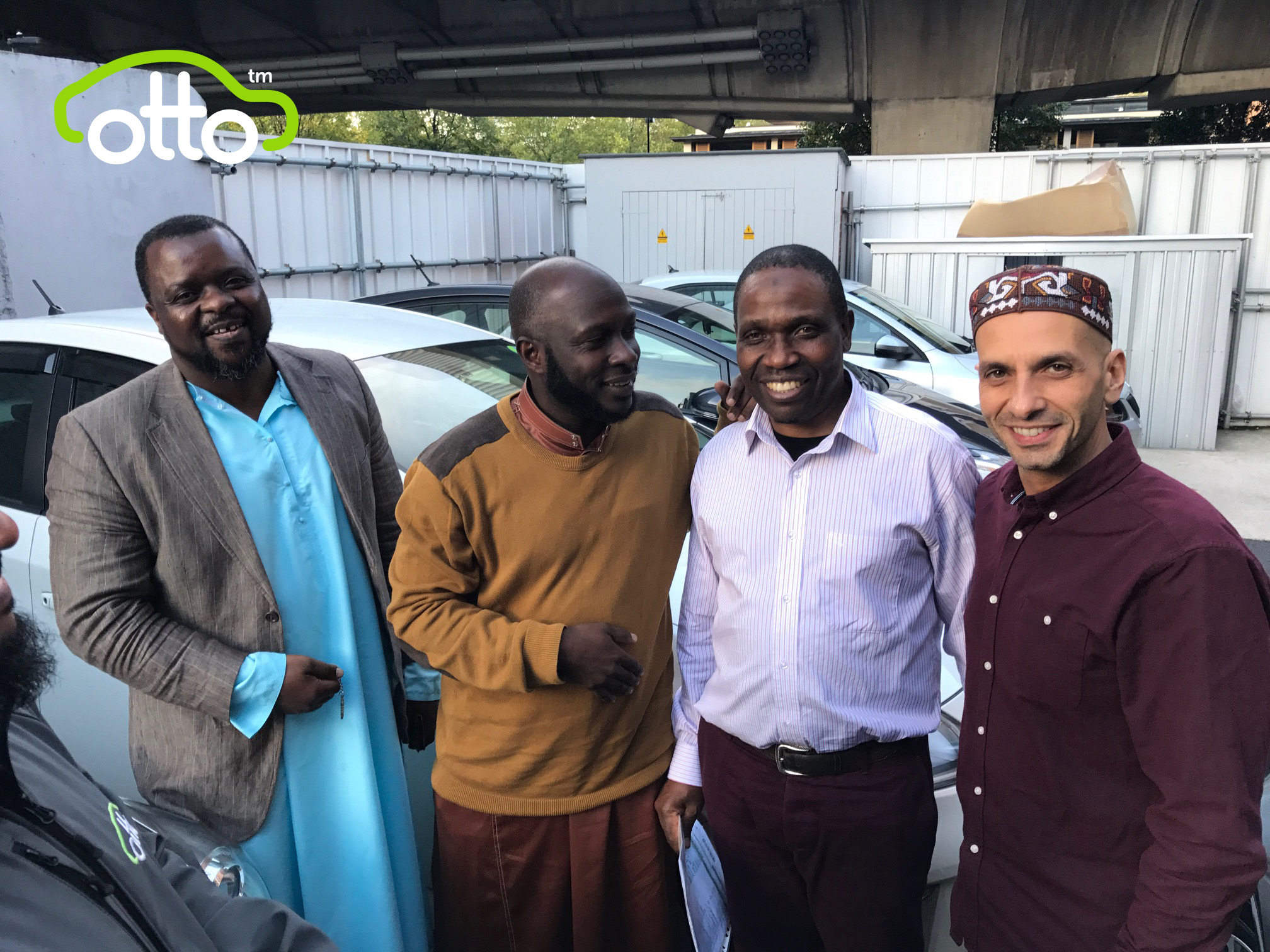 May 26, 2017
Our driving instructor Chris has over 10 years experience helping drivers. Having been working with PCO drivers for over 6 months now at Otto Car, he wants to pass some sound advice on to PCO drivers to make sure they're best prepared for the roads and the private hire industry.
You should be well aware of the information below, but sometimes it's easy to fall into bad habits and forget the basics. Please see below for Chris's top checks.
Seating
As a PCO driver, you'll be spending most of your time seated in your PCO car. You want to make sure you're sitting comfortably and not causing yourself any damage in the long run
Once seated, you should have comfortable reach of all the controls, you should be able to fully reach all pedals without having to stretch.
Recline your seat back to the point where your arms are slightly bent when holding the steering wheel in the ten-to-two position. Raise the seat as high as you can without your head touching the roof.
Next, adjust your head restraint so it's in the correct position. The base of the restraint should be level with the base of your skull where it meets the top of the neck and the head restraint should be about an inch away from the back of your head whilst driving. Remember the head restraint prevents whiplash injuries which might put you off the road for a considerable amount of time. Small changes might save you from serious injury.
t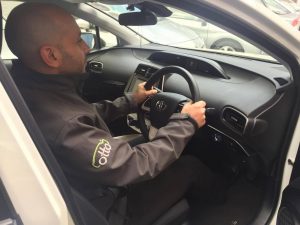 Mirrors
Before driving off on your first job of the day (or the night for some of you) please remember to check your left, centre and right mirrors so that they're correctly aligned.
Side mirrors – adjust them so only a small amount of the PCO car is showing and that there is a equal proportion of the road and sky visible.
Interior centre mirror – adjust this to give the best view directly behind, in slight favour of the driver's side. Remember to hold the mirror by the edges to avoid finger marks.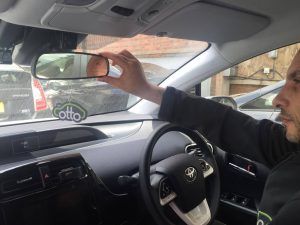 Seatbelt
This should be like second nature to all PCO drivers. Not only is it illegal to not wear one whilst driving, it's a obvious safety risk.
The belt should be strapped firmly against your body. Adjust it so that it's 2-3cms higher than your shoulder, this gives the belt a firm pressure over the top of your right shoulder.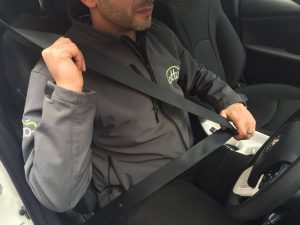 Doors
These days, most cars will make some kind of noise or show a sign on the dashboard to indicate that a door has been left open. Just be careful on windy days when opening your door as it can easily fly open.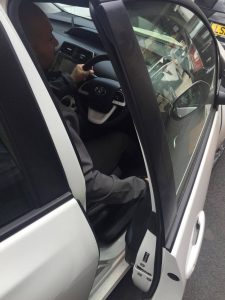 So there you have it! We hope you've enjoyed Chris's checks for PCO drivers. If you feel like we could add anything else, give us a shout at [email protected] and we'll be sure to add it to the Chris's list. The private hire industry requires the utmost seriousness when it comes to safety and Otto Car are committed to this.