Volkswagen ID.3 Life Review | PCO Car Guide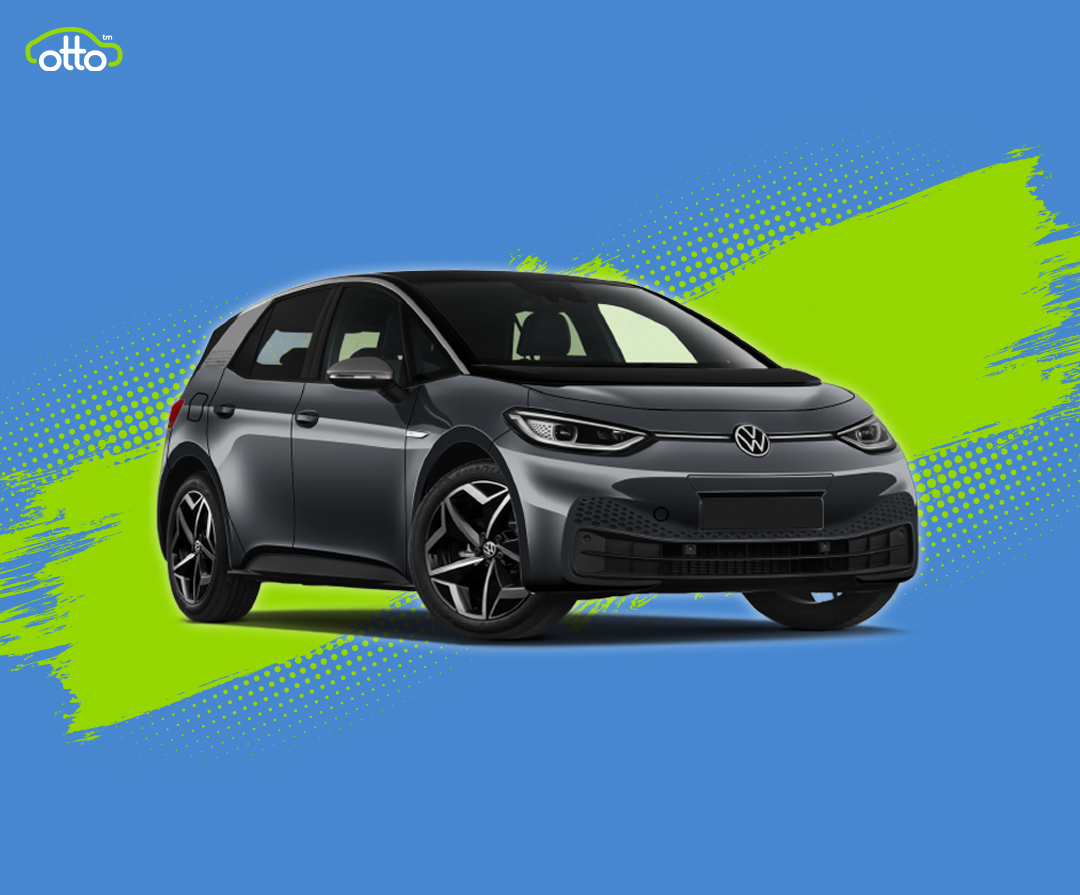 July 9, 2021
This review is part of Otto Car's new PCO Car Review series. We aim to look at the latest and best PCO cars in the market, in order to give you an honest insight into how they look, how they perform, and how suitable they are for private hire driving. You can see even more cars on our PCO Car Review Page!
Contents
Introduction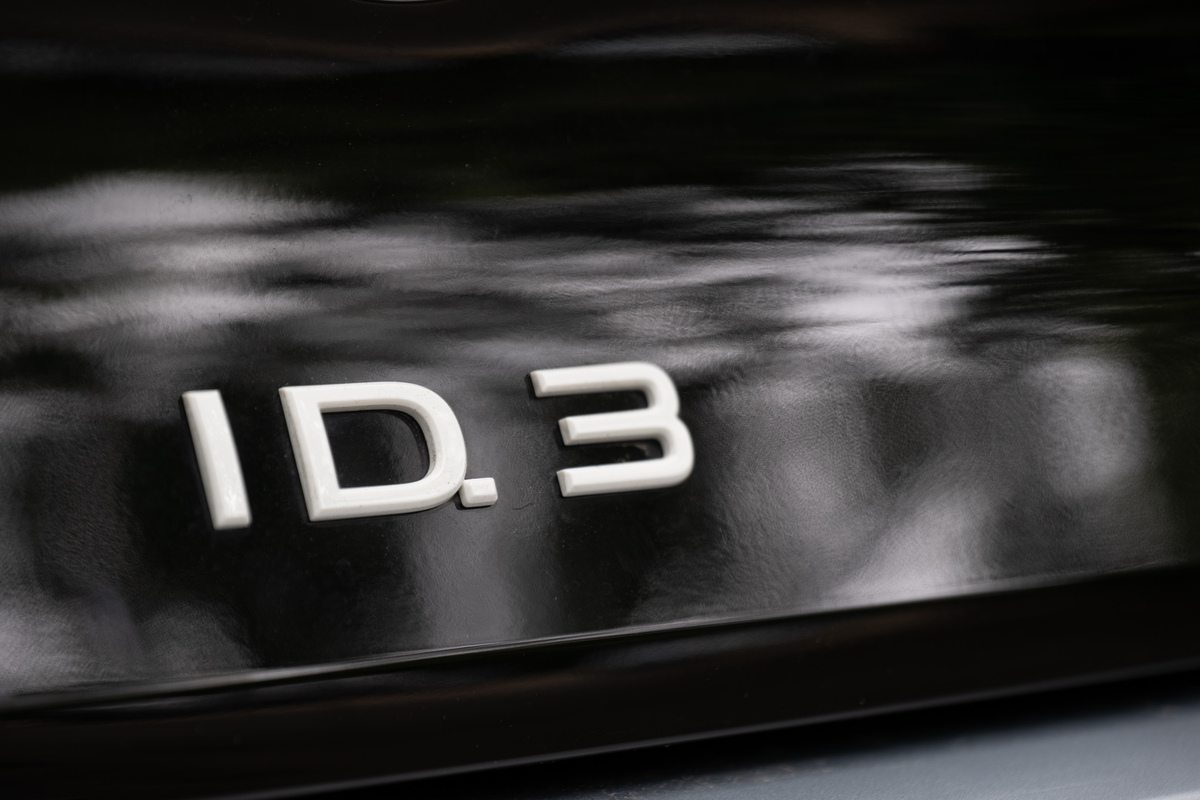 We were very excited about this particular review. The Volkswagen ID.3 Life is quickly gaining popularity amongst PCO drivers, and it's also being promoted heavily to the wider market as well (as you might have seen during the Euros 2021 competition this summer).
It boasts a huge range of 262 miles, with a 58kWh battery, and also has a ton of tech inside as well. All of that at a cheaper price point than the Kia e-Niro or the Nissan Leaf e+ Tekna.
That alone makes it an impressive standalone car, but how well exactly will it fit for PCO drivers in London?
We hop inside to answer that very question. Keep reading for all of our ratings!
You can check out our full PCO Car Review video below. (If articles aren't your thing then feel free to jump straight to the vid 😉.)
First Glance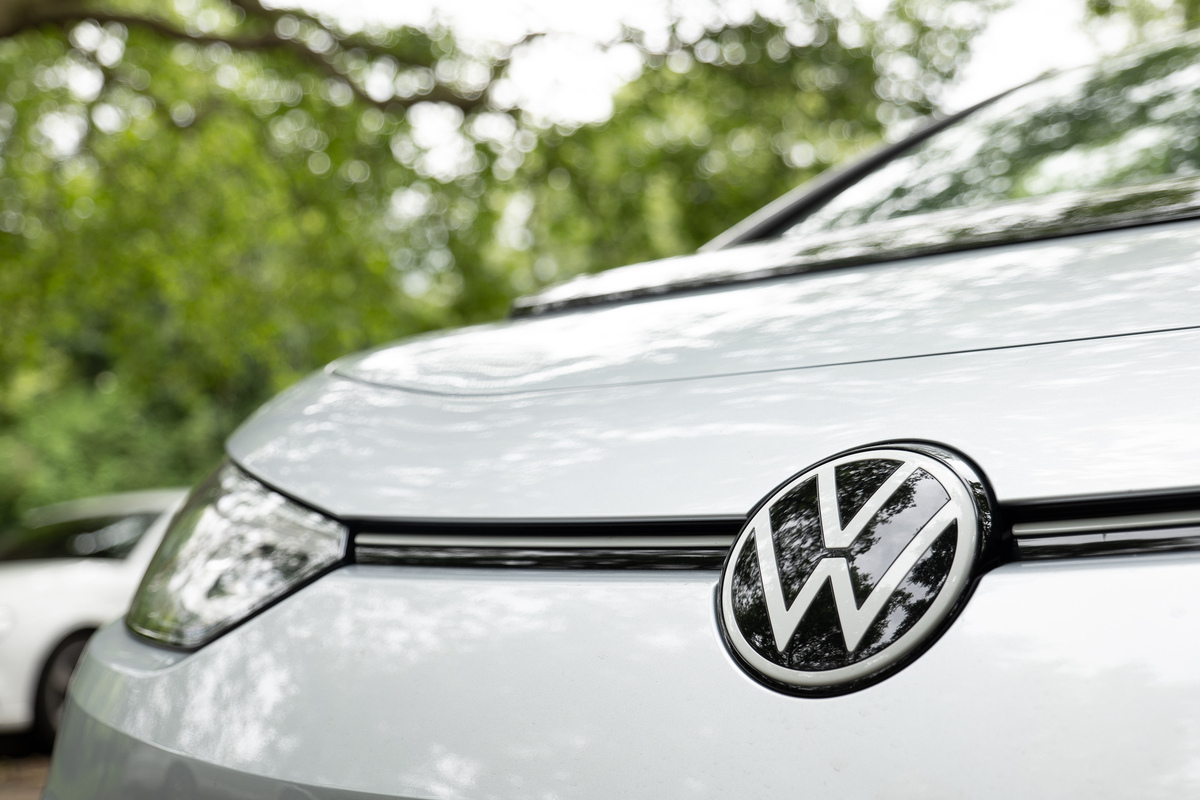 Before we get started, we've outlined some key specs and our Rent 2 Buy pricing plan for PCO drivers.
This should give you an idea about the features and price point for this PCO car.
Vehicle Specs

👇

Rent 2 Buy

👇

Up to 262 Miles Range

Price: £239 per week

58 kWh battery

Contract Length: 4  Years

Fast Charging Feature

Down Payment: £499

LED Running Lights

Free Servicing

Steel Wheels 18″ 'Aero'

Free MOT, PHV Licence & Road Tax

10″ Touchscreen

Free Insurance

LED Headlights

No Balloon Payment

Lane Assist

Mileage Cap: 1000 miles per week 

Apple CarPlay & Android Auto

Free CCTV Installed
These are just a quick glance at the specs inside this vehicle. Keep reading for more, or check out our dedicated Volkswagen ID.3 Life Rent 2 Buy Page for more details about the scheme.  
The Drive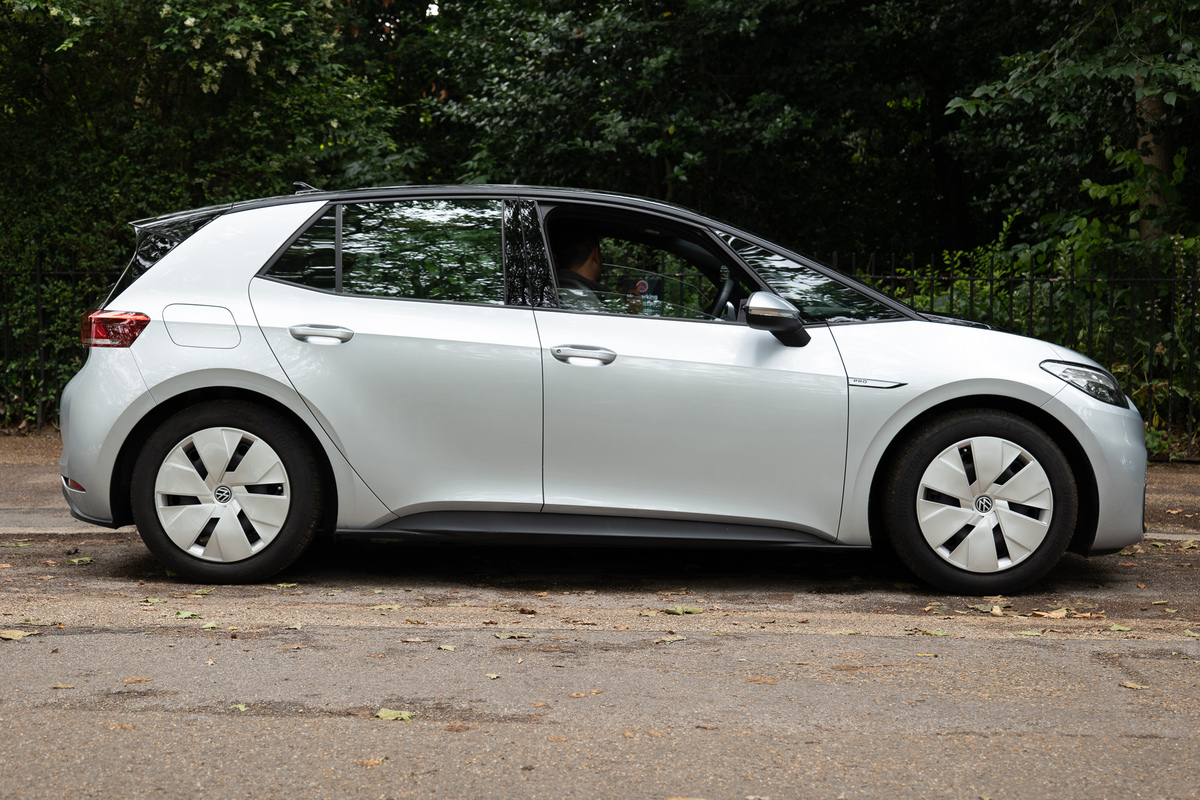 The best possible adjective for the Volkswagen ID.3 Life is zippy.
Depending on what you like out of a PCO car, this can be a lot of fun. It's well-weighted (1875kg), and has great control too, which makes it a pleasure to drive around. This PCO car also has 204 brake horsepower and comes kitted with adaptive cruise control and adaptive steering.
We were surprised to see that there was no reverse parking camera since it has become so common these days, but there is a reverse parking sensor which does the trick nicely. The Volkswagen ID.3 Life also comes with automatic emergency braking, which quickly kicks into gear if the car thinks you are about to hit an object. This feature could come in very handy!
One of the most noticeable standout features in this PCO car is the LED strip on the dashboard. This lights up and changes colour depending on different factors. That includes navigation, driver assistance, braking prompts, phone calls, and even recommended lane switching. This is a very intelligent piece of design and seems to be Volkswagen's way of communicating with the driver without pushy beeps or aggressive flashing.
This LED light strip is also supported by a voice command function that is relatively advanced. Whilst it has the same flaws as many other voice commands, such as not always recognising what you are saying, it seems to work well for the most part.
Finally, there is a fast-charging feature, which can charge you up approximately 260 miles in around 30 minutes (depending on conditions). This will be a very welcome thing for PCO drivers, who can easily get 2 days of work out of this.
Overall it was a fun drive for us, and this PCO car seems designed for a simple, safe, and nippy drive around the city.
(If you would like to see some other specs then feel free to check out our PCO Rent 2 Buy Page instead.) 
Exterior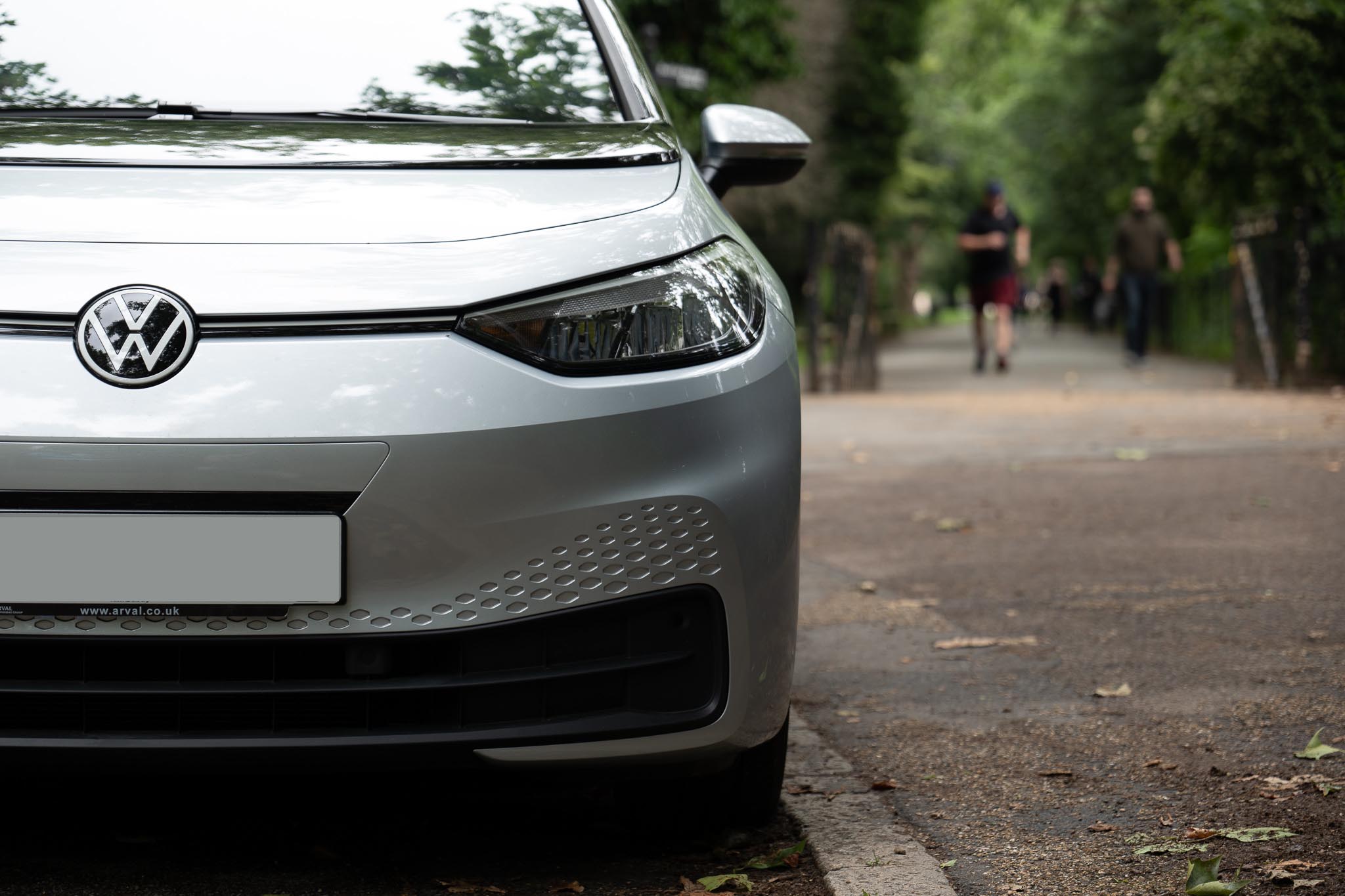 There isn't a huge amount to talk about when it comes to the exterior features of this PCO car.
In large part that is because Volkswagen has gone for a minimalist approach in their attempt to produce a compact city vehicle.
In terms of features you will find 18″ Aero Steel Wheels, LED Headlights, and a charging port located where the petrol pump would traditionally go.
The overall appearance is extremely compact. We're not certain if this will be to everyone's taste. It can also work against this PCO car, as there is actually a lot of space inside, but it wouldn't seem like it from the outside.
Design-wise it wouldn't be a stretch to compare it to marmite. Some people will love it and others won't!
Interior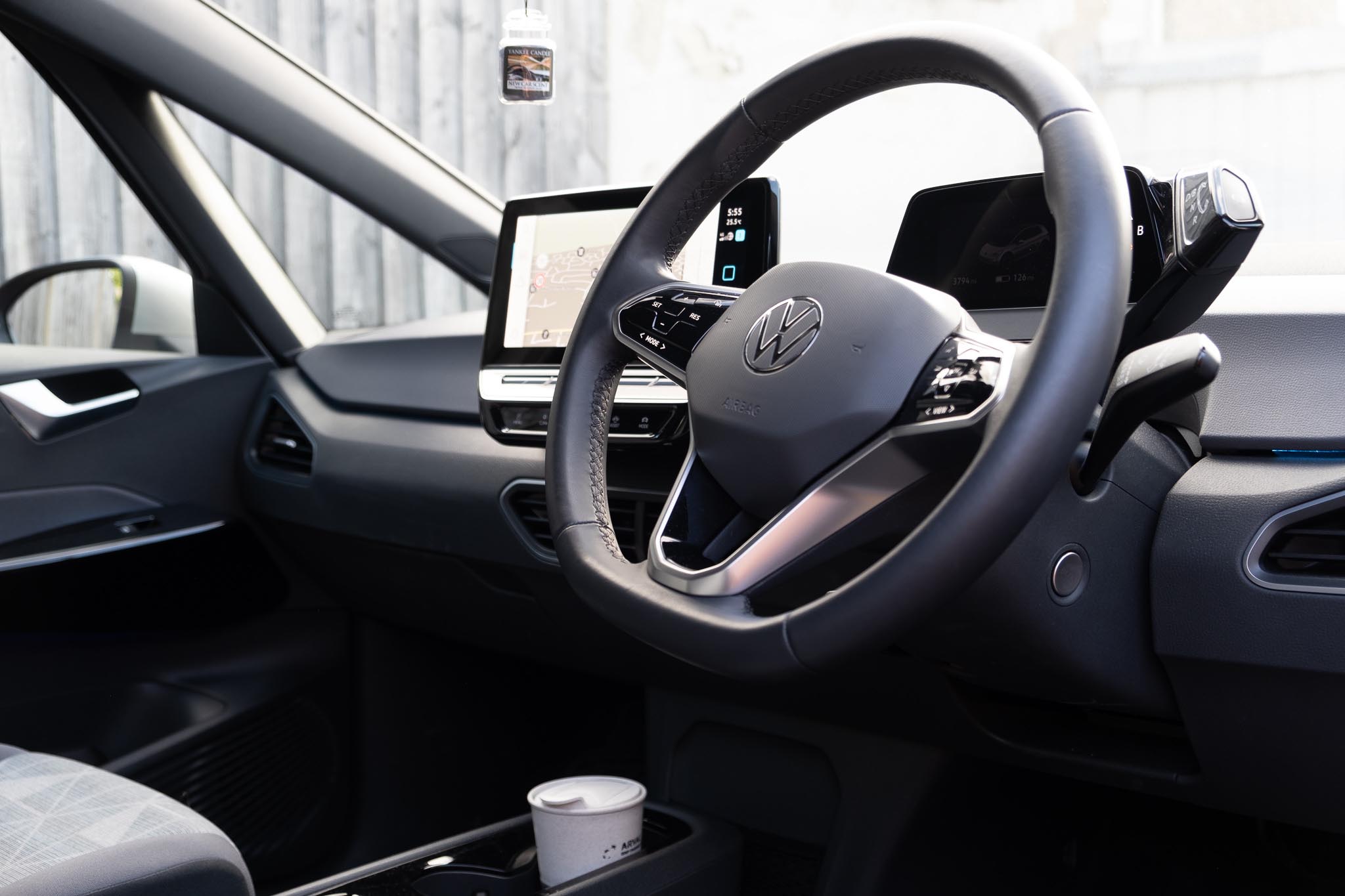 First impressions when stepping inside this car is that it feels quite minimal.
You won't find a big flashy console centre like in the Kia e-Niro, or lots of flashy buttons like the Nissan Leaf e+ Tekna or the MG5 EV Exclusive.
Interestingly enough it is still packed with features, enough to rival any of those PCO cars, but it might not feel like it on the surface.
The 10″ touchscreen is very nice to the touch, and fully customisable too. The SatNav works well, and it comes fitted with apple car play and android auto too. There definitely won't be many complaints when it comes to this.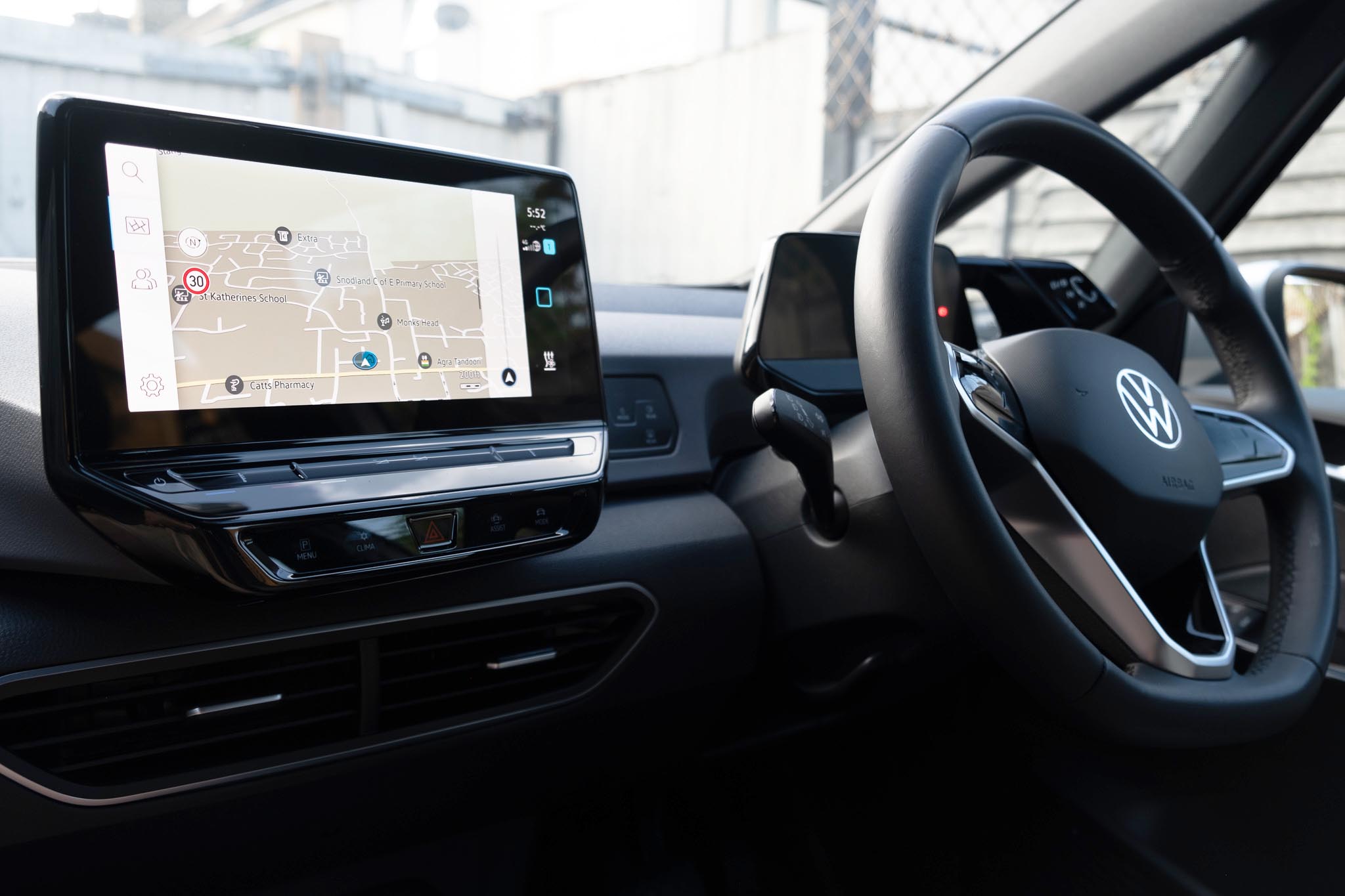 The speedometer behind the steering wheel might seem a little bit small at first. However, once you get moving you can see that it actually works very well. It displays the perfect amount of information, without the flashy dials that you might see in other cars.
The parking brake and gear shift take a bit of time to get used to since it is located behind the steering wheel, but this subtle change has also added a lot more room next to the driver's side. That includes cupholders, a convenient slot for wireless charging your phone, and a spacious compartment with two USB ports as well.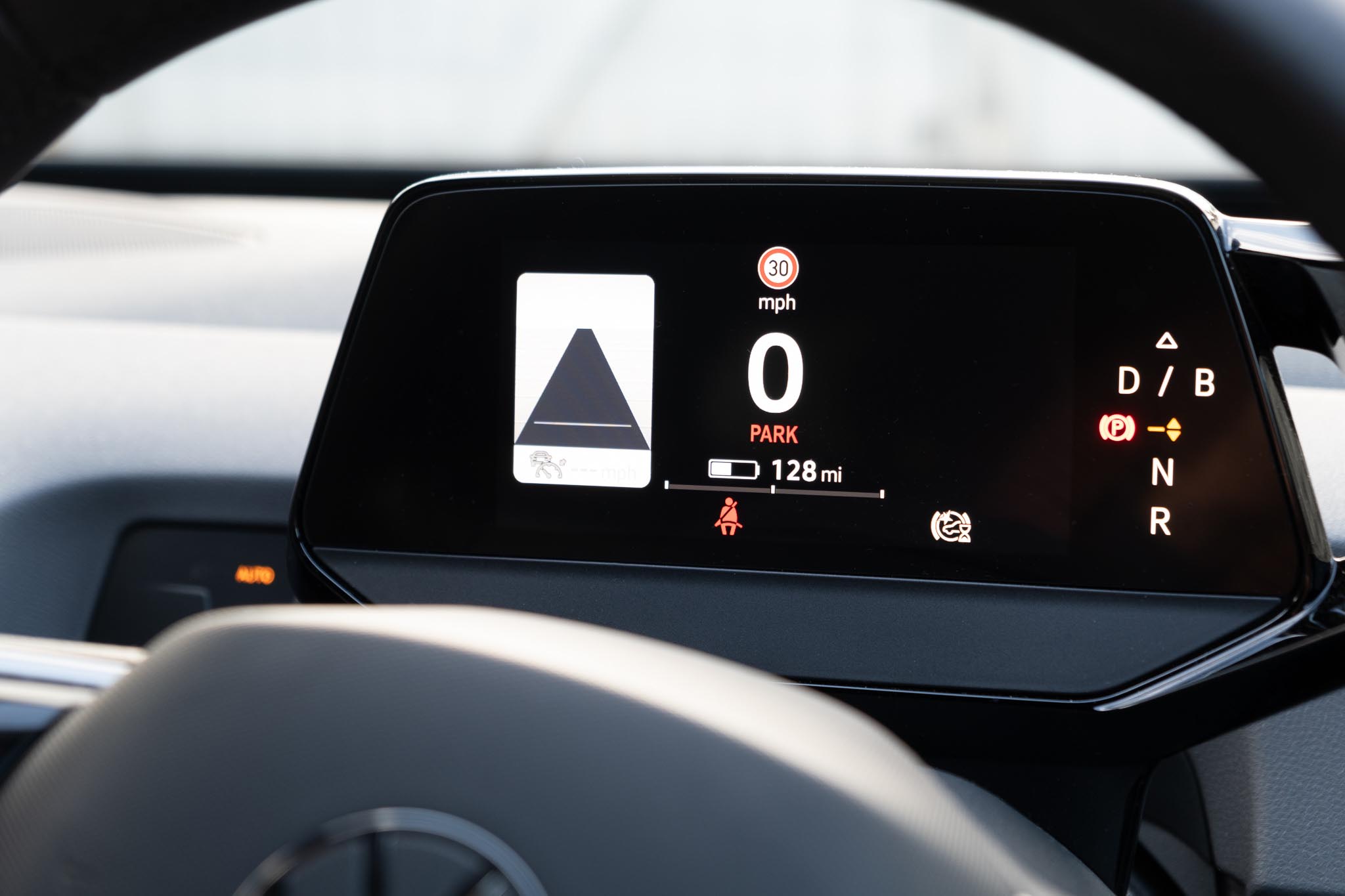 On the passenger side, there is an additional two USB ports too, which will come in extremely handy for PCO drivers, since fiddling with cables can get annoying when your riders want to charge up their phones.
Some additional features that PCO drivers might be interested in are heated seats & steering wheels, an air conditioning unit, and adjustable mirrors.
Passenger Space & Boot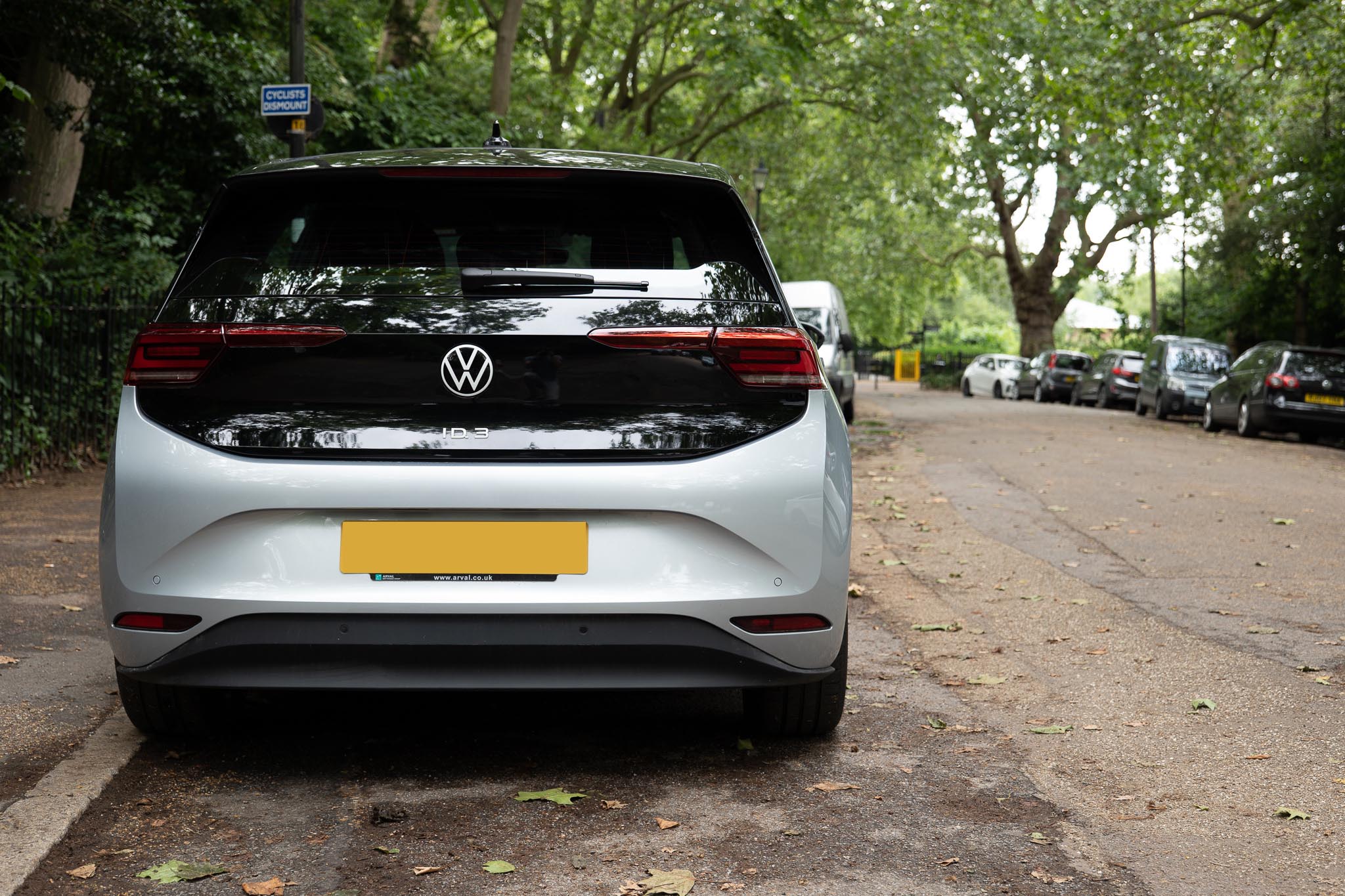 As we mentioned previously, there is a deceptive amount of space in the Volkswagen ID.3 Life.
That includes the boot space, which racks up to 385 liters. There is also 60:40 seat folding, which comes in handy if you want just that little bit of extra space.
In terms of passenger space we were extremely surprised too. It easily stacks up to the Kia e-Niro, and there were no annoying knees in our back either!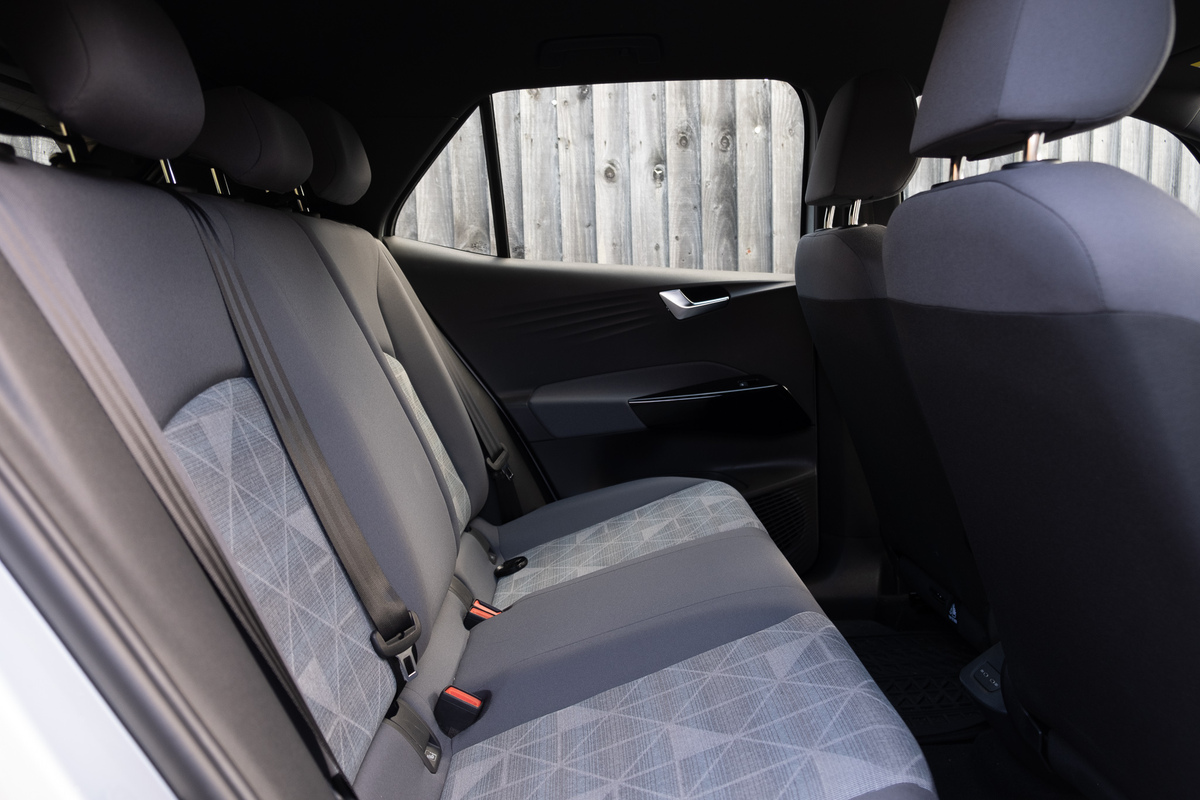 Running Costs

The Volkswagen ID.3 Life vs. Petrol Hybrid
We've included below a table showcasing the differences in fuel cost for the Kia E-Niro vs. the Toyota Prius. We worked this out using a handy tool on the Go Ultra Low website.
The following is based on a work schedule of around 1000 miles of PCO driving per week.
Volkswagen ID.3 Life

👇

Toyota Prius

👇

Journey Fuel Cost: £39

Journey Fuel Cost: £53

Cost per mile: 3.9p

Cost per mile: 5.3p

Total Annual Fuel Costs: £2,044

Total Annual Fuel Costs: £2,765
According to these estimates, PCO drivers could save up to £721 annually on fuel costs alone.
That's not all either. You would also be looking at daily savings of £15 for not entering the ever-expanding congestion charge zone. If you enter on average 3 times a week, this would make annual savings of around £2400 on congestion charges alone.
There are also other savings you can expect, including wear and tear, or servicing costs. (If you'd like to learn more about this, you might be interested in reading about the top 10 reasons for PCO drivers to switch to an EV car),
For drivers interested in seeing our full breakdown of savings then you can also check out our PCO electric car guide.
All of these savings will make a huge impact on your overall earnings, which is obviously a huge asset for PCO driving.
Safety & Reliability

The Volkswagen ID.3 Life gained the full 5-star rating from the Euro NCAP safety tests.
On top of this, it feels like a very smooth and safe drive in general. With the intelligent design features that show and regulate your speed, and handy tools like lane keep assist and emergency braking it feels like an extra set of eyes on the road.
Overall PCO Suitability

We think that this is an extremely respectable score. PCO drivers that are interested in the Volkswagen ID.3 Life won't be disappointed when they actually get inside.
It's perhaps not the flashiest car, and its minimal design might not work for Uber drivers that want that exec to feel like in the Kia e-Niro, but there are many aspects of this car that actually make it perfect for PCO driving.
It has a fantastic range (262 miles), and its fast charging feature is a serious game-changer. In addition to this, it works well as a compact inner-city vehicle, with its zippy performance, with plenty of space for the occasional airport job too if need be.
Finally, at the price point, it offers a serious alternative to the Kia e-Niro, the MG5 EV Exclusive, and the Nissan Leaf e+ Tekna. It does this by offering a decent range, and a good drive, with a slightly minimal design being the tradeoff. That being said, you won't be left high and dry for features, and certain aspects (like the two USB ports for passengers) actually work perfectly for PCO driving in particular!
Review Video
This will be premiered on the 23rd July 2021! Stay tuned for this amazing video review.
Other Reviews
If you're interested in seeing how other cars stacked up to our scrutiny, then feel free to check out our dedicated PCO Car Review page. We'll be updating this regularly!