An Essential Guide to Earning More with PCO Plug-In Hybrids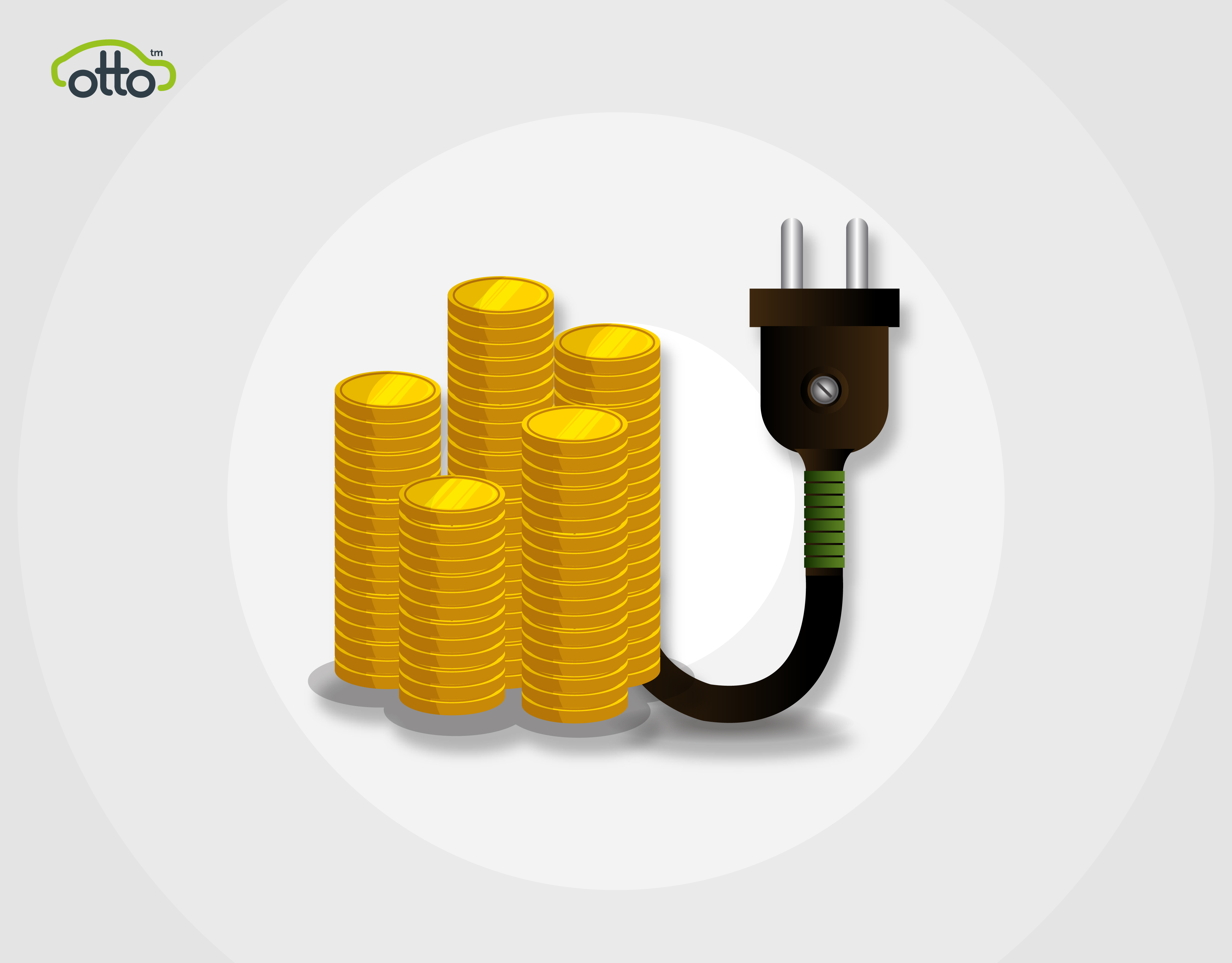 September 4, 2019
There is a lot of confusing information out there about Plug-in Hybrid vehicles, especially how suitable they are for PCO Drivers.
PHV Drivers will know better than anybody that different cars require a different type of driving to make the most out of them.
So it will be no surprise to know that Plug-in Hybrids are absolutely no different. In fact, in many ways, they are the ultimate car for this very reason, and can bring you a huge amount of earnings, but only if they're used in the right way.
This is a guide for all you that have already made the switch, or thinking about it. We also think that this could be very interesting, because if you get it right, there is a lot of money to be made.
What is a Plug-in Hybrid Vehicle?
It's probably important to answer this question first, just in case you don't know already.
A Plug-in Hybrid is an ultra low emission vehicle that can run on electricity, but also has a petrol engine. 
The usual electric range on a Plug-in Hybrid varies between 30 miles – 40 miles. Whilst this might not seem like a lot on the surface, in this article we demonstrate how you can immediately start turning this range into great earnings.
A big benefit of the Plug-in Hybrid is that you can try and run where possible in electric mode, which can help you save considerably on fuel costs. However, you will always have the safety of knowing that you have a full tank for when you can't find a charger, or don't have the time to use one.
So how can this save PCO Drivers money in the long run? The tips below can help you make the most out of your PCO Plug-in Hybrid, and hopefully get you earning more on the road.
1.) Don't Shy Away from the City Centre The first thing that you have to remember with Plug-in Hybrids is that you will not be spending any money on congestion charges or ULEZ until 25th October 2021. In addition to this, if you drive intelligently (more about this below), you will be saving a huge amount on fuel costs. This makes it a very good car to earn money in places like Central London.
The new charges associated with other gas guzzling cars have meant that a lot of PCO Drivers are unwilling to enter the city to do their jobs. And if they do, they will be losing money daily which they could've potentially pocketed. You will have two extra years on other PCO Drivers, where you can work in the city and pay no additional charges.
This means that there are a lot more jobs to take, and you will begin each day at an advantage by not having to pay the Congestion Charge before you even start these jobs.
It's also nice knowing that you no longer have to worry about where you're driving, which opens up the entire city for you to work.
It should also be mentioned that the cost of road tax is significantly lowered with PCO Plug-in Hybrid vehicles, and there is a good electric infrastructure around London. So don't shy away from the city, make the most of it!
(Keep in mind that with Otto Car's PCO Rent to Buy Scheme we will cover all of your road taxes, so with us this won't be a problem anyways.)
2.) Plug it in! This seems like obvious advice, considering that it's a Plug-in Hybrid, but it's an extremely important point to mention. Some PCO Drivers are extremely attracted to cars like the Kia Niro PHEV simply because they will be saving lots of money on congestion charges and taxes.
But the true savings are also in using your fuel efficiently.
The way to make lots of money out of these Uber Cars is to know when to use the gas, and when to use the electric.
The electric ranges on your typical plug-in vary around the 30 mile – 40 mile range. Whilst this won't cover all your daily driving needs, if you actually use up the full amount of electric range each day, you will be paying a fraction of your petrol costs for those miles.
We estimate that if you are consistent with plugging, you could be saving anything between £60-£120 a month on fuel depending on how you drive. That's on top of the congestion charge and road tax savings mentioned above.
Other studies have also shown that for drivers with significant daily vehicle miles traveled (DVMT), plug-in hybrids can save around 60% or 40% in energy costs, compared with conventional petrol vehicles and normal hybrids.
This is when you start seeing your savings turn into serious earnings.
3.) Develop a Charging Strategy If you're thinking about purchasing a new Plug-in Hybrid then it's absolutely vital that you have a charging strategy.
This consists of two very important steps:
1.) Know the most convenient chargers near you that you can regularly use. To do this you can use Zap-Map's interactive charging map. This will show you the nearest chargers to you, and can even tell you if they are currently available. This is a must-have, and can also help if you're caught in another side of town and not sure where to charge.
2.) Develop a charging routine. This might be a consistent time of the day, in the morning or evening, when you can charge your car. It could also simply be after you've completed a certain number of jobs. Developing a routine will put it into your schedule and help you stay juiced up.
On the surface charging always feels like it's going to take a long time, but sometimes this can be exaggerated. There are plenty of things that you can do whilst your car is charging, and you can develop a strategy where the car is plugged in during the hours when you're not planning on working anyways.
Many drivers have happily made the switch, and find that in the time their PCO Car is charging they can grab a bite to eat, read a book, or hang out with family and friends. The time spent charging should be viewed as money saved, rather than time lost. Then, by the time you get to using your car, you're already ahead of the game.
The key is to charge smart, not charge fast.
If you can do this then you will simply be making more money by increasing your fuel efficiency.
4.) Know when to drive fast and slow With many Plug-in Hybrids the electric range will work best when you're driving at slower speeds, for example when you're covering shorter distances in the city and can't move around that quickly.
Once you start picking up to a certain speed the petrol or diesel will kick in. This means that certain times will favour more relaxed driving, and others will allow you to put the speed on a bit.
This also gives you the control to use the fuel that best suits your needs, and puts you in the driving seat when it comes to overall fuel efficiency.
It's also part of why plug-ins favour intelligent driving, and a lot of them have in-built systems which guide you through what fuel you should be using and when, so that you can meet daily targets. But even if they don't have these systems, this has probably also become a sixth sense amongst PCO Drivers over the years.
5.) Know Your Car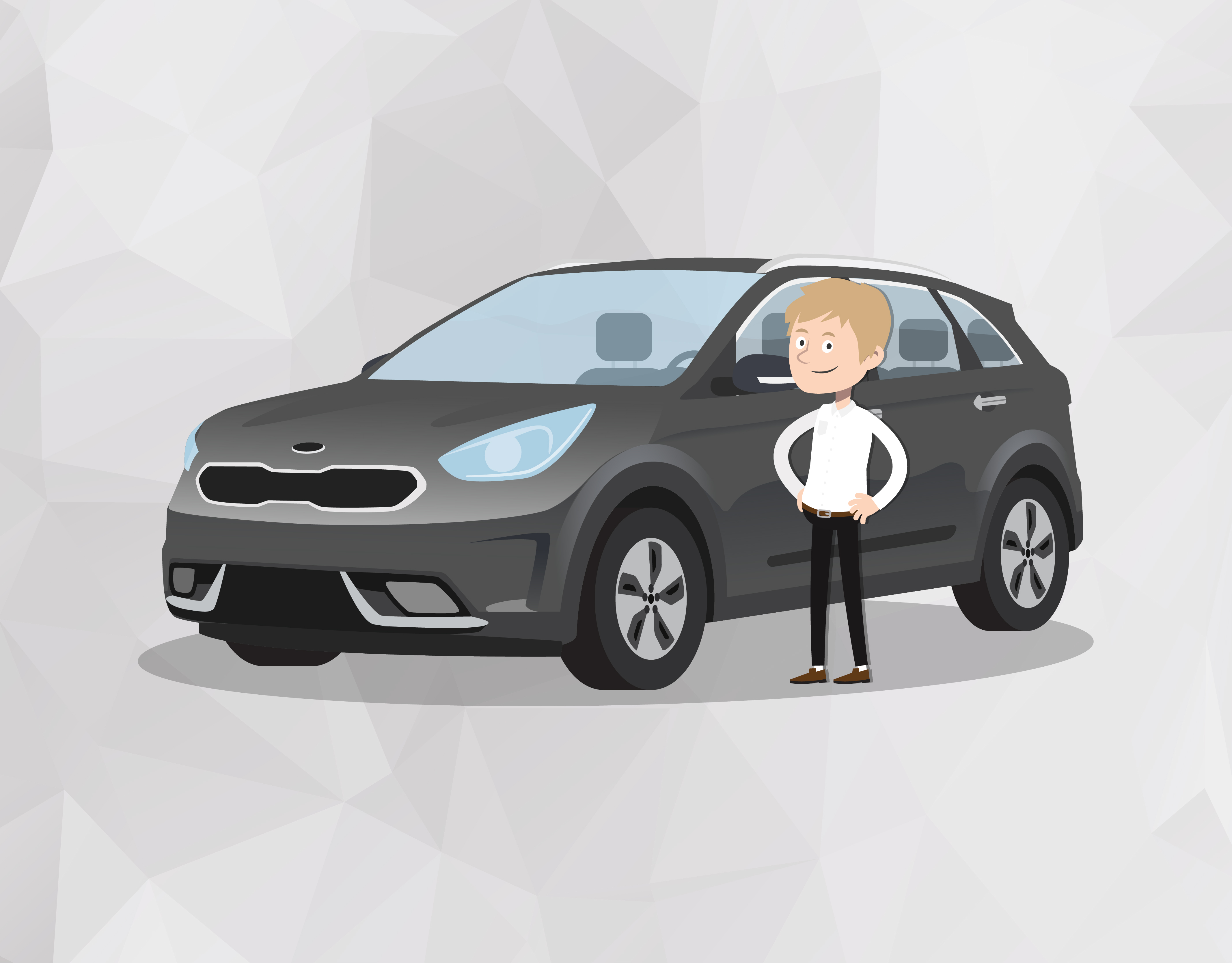 Again, this might seem simple, but is important to mention. One nice thing about plug-in hybrids is that they are all different, and whilst there are some common tips that can make you money in the long run, using a PCO Plug-in as an Uber Car requires you to know how it works.
For instance, at Otto Car we have the Kia Niro Plug-in Electric Hybrid and the Toyota Prius Plug-in Business Edition Plus.  They both work in very different ways, and whilst they can earn you lots of money, you have to know about the PCO Car you are driving to get the most out of it.
This is another way in which plug-ins differ from other cars in the game, and why it requires a certain amount of driving intelligence to get the most out of it. It's not as easy as turning on, driving, and seeing how much money you make at the end of the day.
With these cars, PCO drivers have the potential to earn more money than ever before, but they have to use them in the right way. It gives you far more control over your earnings, but requires intelligent driving and charging to see great returns.
Interested in making your next PCO Car a Plug-in Hybrid?
We have a number of Plug-in Hybrids available at Otto Car, not only would they be perfect for your next Uber Car, but they're also available on our popular PCO Rent to Buy Scheme.
Think you can crack the game and make more money? Then come and check out our range.