It Pays To Drive Safe With Otto Car | Meet Rogerio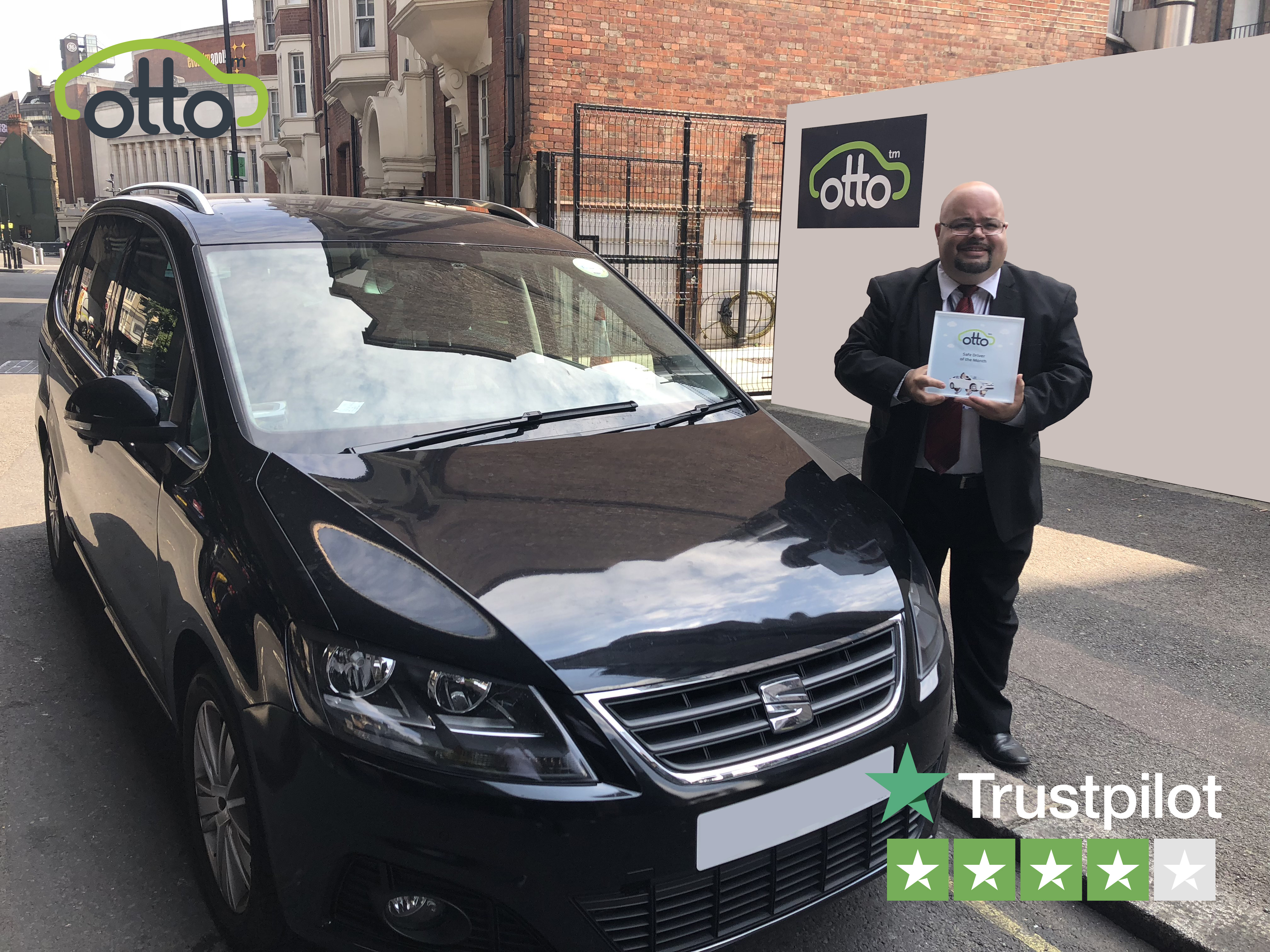 July 16, 2018
Last week Otto Car had the pleasure of handing out our second Driver of the Month award. June's safest PCO driver was Brazilian, Rogerio. He's been with us for two years on the Rent 2 Buy scheme and picked up a £500 reward and a special award for his safe driving.
As always, we love to hear from our PCO drivers so we took some time out of the busy Otto Car office to hear from the winner himself.
Hi Rogerio, would you like to tell our readers a little bit about yourself?
Hi, my name is Rogerio and I'm from Brazil, Sao Paolo and I've been in the UK for almost 17 years. I spent most of my time in London.
Great! Another Brazilian winner amongst us. That's a 100% record for your country in our competition so far!
I don't think it's a coincidence. In Brazil, we really love cars and have a real passion for them. My father was also a good driver and I learned a lot from him.
Would you like to tell us about any previous work you might have done before becoming a PCO driver?
I used to work as a chef, as cooking is my passion. It's a great skill to have and I love cooking for the family when I get home from my shift.
What made you go into mini cabbing?
When you're employed to a business, you're just doing 9-5 working for someone else. Working as a PCO driver gave me the flexibility to do my own hours and work around my family commitments.
I started working for a company in Wimbledon called A&H and recently switched.  Now I work for an operator called Elite, that's been around a long time and has high-profile clients (hence why I'm dressed smartly!)
What kind of jobs do you?
I do a mixture of airport jobs and contract work for big companies. So you have to dress the part and have your car stocked with freshwater, chargers, and generally anything that feel a passenger might need.
What PCO car are you currently driving?
I'm driving a Seat Alhambra SE at the moment, which works very well for me. It's very comfortable and looks very elegant looking vehicle. I've had this car for 2 years on Otto Car's Rent 2 Buy scheme. Only one more year to go then it's mine.
Any memorable experiences as a PCO driver?
Once I had 4 Americans in my cab and they were in a band. I picked them up from Heathrow and one of the passengers started singing my name and it was very funny and we had a lot of fun on that journey in London.
Would you have any top tips for your fellow PCO driver? any top tips?
Driving is always about concentration. Even if a customer is in a rush, I don't speed. I drive carefully and I want everyone to be safe so I can get back home to my family. It's not worth speeding just to save a minute's worth of time.
Also, I always keep some space between the car ahead and mine. It's a bad experience for the passengers when they see you so close to the car in front, it doesn't look good and a risk. Drive safe and take care on the job.
With this in mind do you think Otto Car's Safe Driver of the Month award is a good idea?
Of course, it is as you're encouraging PCO drivers to take care on the road. It's not just another self-promotion you see out there these days.  Otto Car really care about the safety of their PCO drivers and want them to get them home safe to their families.
Wise words Rogerio. Were you surprised when you received the call to say you had won this month's Safe Driver of the Month award and £500?
I really was, you nearly gave me a heart attack! I was in the hospital when I got the call and that certainly made my day.
Don't worry, we'll try our absolute best not to give you a heart attack should you win again!
Good to hear.  Thank you Otto Car for this award and don't worry I'll spend the money wisely.
Congratulations once again Rogerio and all the best on the road. 
Thank you Otto Car!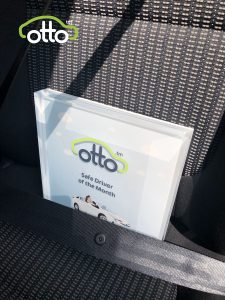 Rogerio is currently on the Rent 2 Buy scheme with Otto Car, which gives PCO drivers the chance to become car owners. We give you a brand new PCO car with free insurance and servicing included. There's also a 4-week holiday break per year and your PCO car comes fully licensed and ready to roll.
Learn more by simply clicking here