Otto Car's Driver Assessment – What's It All About?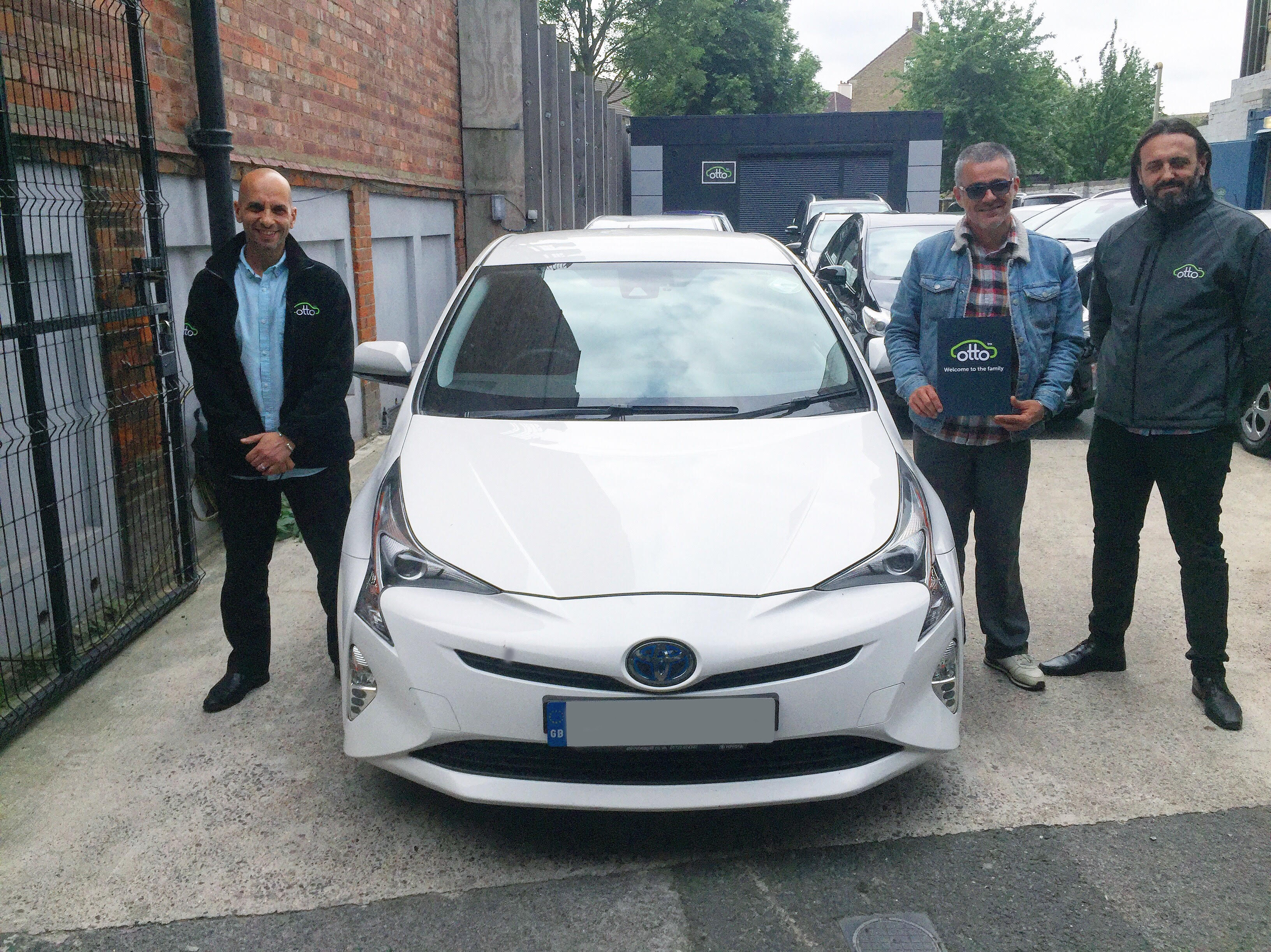 March 4, 2019
When coming across Otto Car, you may have heard about our driver assessment.  Since 2016 this is something all prospective drivers have to take before they can join one of our schemes and is something we take very seriously.
We wanted to provide more clarity to the driver assessment, explain what it's all about and how it works.
First and foremost, it's all about safety. We want private hire drivers, their passengers and the general public to be safe. As a reputable lender, it's our duty to make sure we're putting quality drivers on the road and making sure the right driver is going into the right car.
Some drivers come to us having just joined the industry and we want to help guide them on the right path whilst others have been doing the job for 30 years and might need a little brush up on their skills.
How does the Driver Assessment work?
When you come to one of our hubs, you'll be greeted by a member of the Otto team. You'll have a chat about your working history and desired car and scheme. You'll then be invited to meet one of our experienced driving instructors who'll run you through the driver assessment.
The assessment is split into two parts:
Theory – This involves answering between 15-20 multiple choice questions on the basic highway code and also the private hire industry.
Driving Risk Assessment – You'll then be invited to drive with our experienced driving instructor (minimum 15 minutes) in various road conditions to make sure you meet our standards.
What happens at the end?
We will assess your driving skills and test answers and then give you feedback on your strengths and weaknesses. You'll either be invited to sign up to one of our schemes or we'll have to ask you to come back in the future or not at all if you're deemed a dangerous driver.
We can also help with a one to one session if we turn your application down. This is at the discretion of the driving instructor.
What's the Driver Development Course all about?
Here at Otto Car, we don't just help drivers invest in their future with a brand new PCO car, but also we help invest in their driving skills and help raise standard in the private hire industry.
Once you're on one of our schemes (Rent 2 Buy or PCO Car Hire) we would invite you in for a 1.30hr Driver Development Course twice a year to refresh you on your driving skills. This would involve a small group session with other PCO drivers watching safety videos, listening to a talk from our experienced driving instructors and also discussing safety and driving scenarios amongst other PCO drivers.
This is all completely free and part of the service provided to you by Otto Car. We want to help drivers be safe and get them home to their families after a shift on the roads.
Where can I learn more about safe driving?
There's a wealth of information on the internet but we've made some specific PCO related guides ourselves. Click here for our general top safety tips. Our Driving Instructor Manager Chris also put together an article about best practices before setting off which can be viewed here
Tell us your top safety tips on our Facebook or Twitter channels by using the hashtag #PCOsafety. We'll share the best ones with our PCO driver community.