The Top 10 Uber Destinations In London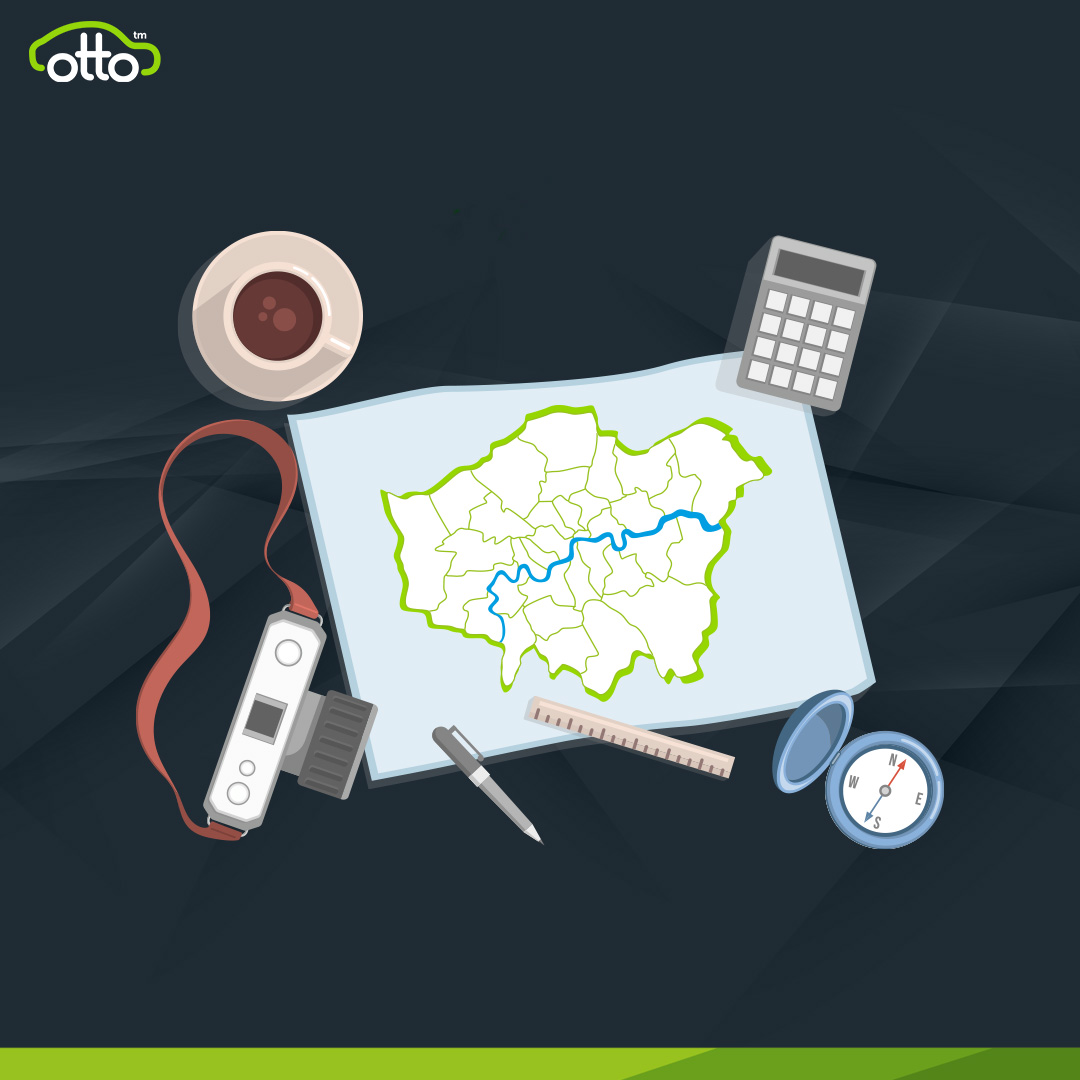 December 22, 2016
When you're working the roads of London, it's a good idea to understand where Uber customers want to go and why. So here at Otto Car, we've done some digging around and compiled a list of the top 10 Uber destinations in London for you.
You may be well aware of most of them already, and probably been there countless times but we've also added some extra information to help improve your knowledge of this great city (which you may charmingly pass on to your next customer)
1. Euston Station – Kings Cross, London NW1 2RT
A top travel destination due to being the busiest intercity passenger route in Britain and the main gateway from London to the West Midlands, the North West, North Wale and parts of Scotland.
2. Heathrow Airport – TW6
A major international airport in Hillingdon, London, England, United Kingdom. Heathrow is the second busiest airport in the world by international passenger traffic. There is also a exclusive PCO car park situated to the north of the airport, where driver can relax and rest before starting their next shift. You can find our article about the car park here
3. Paddington Station – Praed St, London W2
A central London railway terminus and London Underground station complex, located on Praed Street in the Paddington area. The station is associated with Paddington bear,  a famous fictional character in children's literature which was discovered at the station.
4. Victoria Station – SW1E 5ND
Known as Victoria, is a central London railway terminus and London Underground station complex named after nearby Victoria Street, the latter being named after Queen Victoria. With Buckingham Palace around the corner, as well as various theatre shows including Wicked, this is a tourist hotspot.
5. Kings Cross/ St Pancras – N1C 4QP
Situated side by side, these two stations combined serve millions of passengers a year. Not only is there the overground and underground lines, but St Pancras is also the terminal for the Eurostar, where it takes just 3 hours to get to Paris! Kings Cross is also associated with the famous children's book and film, Harry Potter, who famously set off from platform 9 3/4 quarters. Within the new terminal is a spot for Harry Potter fans to take photos on the fake platform.
6. Waterloo Station – SE1 8SW
it is Britain's busiest railway station by passenger usage and is the Central London terminus for South West Trains providing the majority of commuter/regional services to South West London, Surrey, Hampshire, Dorset and parts of Berkshire. it was named after the nearby Waterloo bridge, which took it's name from the famous battle of 1815 when Britain defeated Prussia. And yes, it's linked to the hit song 'Waterloo' by Abba. This would certainly be a appropriate moment to play this classic hit to your customer as you head there ; )
7. Liverpool Street Street – EC2M 7QH
Also known as London Liverpool Street, it's the  central London railway terminus and connected London Underground station in the north-eastern corner of the City of London, in the ward of Bishopsgate. The station is located near the heart of the financial district and also the hip and groovy Shoreditch, which is only a matter of minutes away.
8. Harrods – SW1X 7XL
Bored of endless train stations? Don't worry, so was we! Introducing Harrods, a huge department store located on Brompton Road in Knightsbridge, and is owned by the state of Qatar. This place is loved by Londoners and tourists, who flock to the store for it's first-class service, retail theatre and product quality.
9. London City Airport – E16 2PX
London City Airport is an international airport in East London and is located in the Royal Docks in the London Borough of Newham, approximately 6 miles east from the City of London and a shorter distance east of Canary Wharf. Unlike other major airports in London, this airport mainly serves the business community. UberLux anyone?
10. Selfridges – Oxford Street
Much like Harrods, Selfridges is a chain of high end department stores in the London, with world-wide appeal.  It was founded by Harry Gordon Selfridge (obviously..). It was recently voted the best department store in the world!
and not to far behind….   ; )
11. Otto Car HQ – W6 9EA
Situated in the heart of Hammersmith, Otto Car is London's largest PCO fleet and helps PCO drivers become owner drivers with it's famous Rent 2 Buy scheme. It might not have the international appeal of Harrods (yet) but it prides itself on it's customer service and great prices!
so  there we have it, the list is complete. Feel like we've missed any out? chat with us on Facebook and let us know your thoughts! Click here