NEW TAX CHECK RULES FOR PCO LICENCE RENEWAL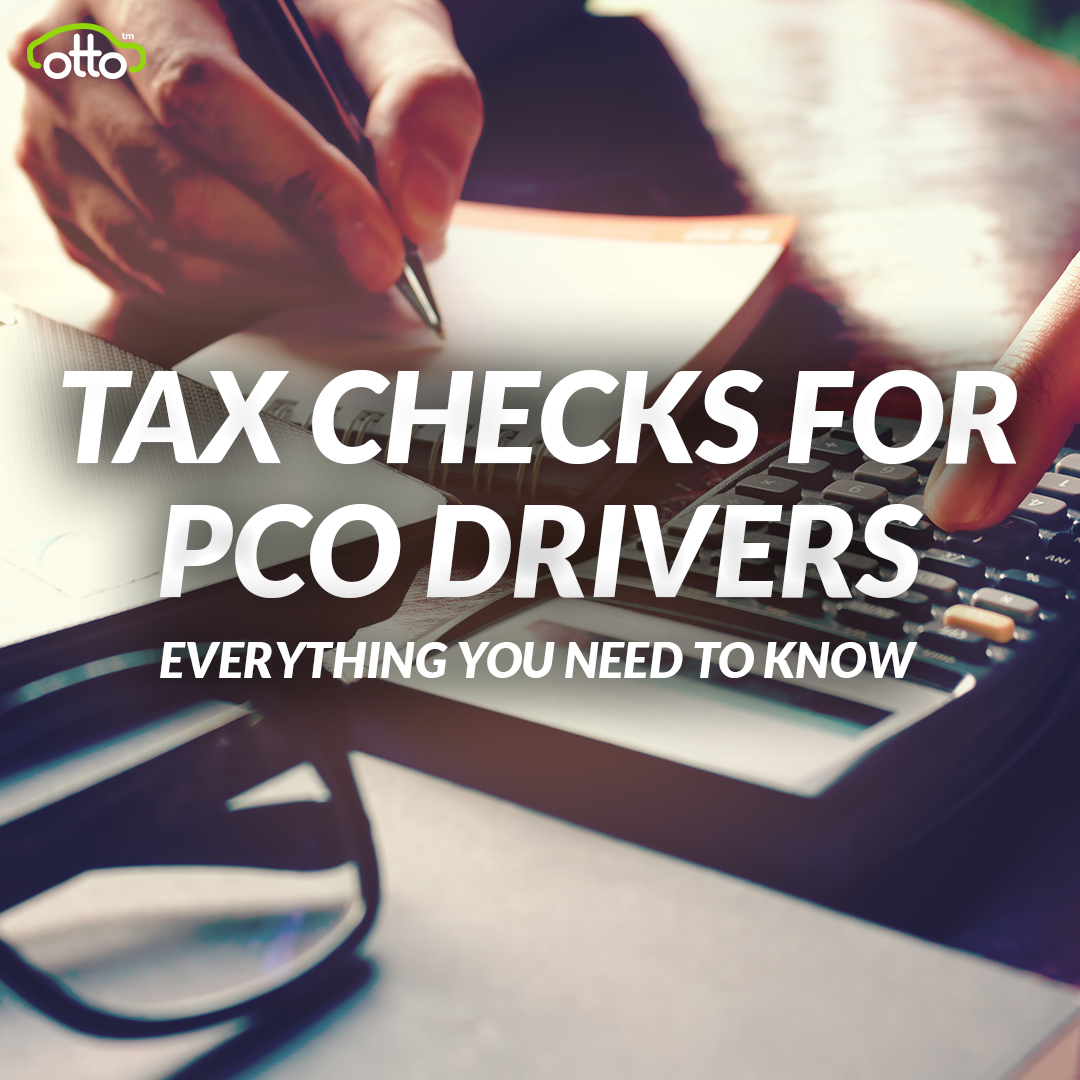 April 13, 2022
We all know PCO driving involves its fair share of administration, and unfortunately there's one more thing to add to the pile. HM Revenue and Customs (HMRC) has introduced a new tax check for PCO drivers when renewing a PCO licence.
The team here at Otto Car wants to make sure you can get back on the road as soon as possible and not avoid any unwanted downtime and lost earnings. That's why we would like to remind you it's very important that you register with HMRC as soon as possible as we will not be able to renew your licence if you're not registered.
The Otto Team have already been supporting PCO drivers who have not registered, causing unnecessary stress to their PCO licence renewal process.
What is the tax check about?
From 4 April 2022, if you renew your PCO licence, you'll have to do a tax check.
The tax check is a simple check to confirm that someone has appropriately registered for tax and applies when licences are renewed. The Taxi Licensing Team will use the code to obtain a simple confirmation from the HMRC that you have a valid tax check code.
If you're applying for a PCO licence for the first time, you will not need to complete the tax check.
Learn more: How to get a PCO licence in London
How to complete the tax check?
You will need a Government Gateway user ID and password to complete a tax check, so you will need to make sure you have one before you need to make your licence application. If you do not have a user ID, you can create one by registering for HMRC online services here.
You will only need to answer a few questions to tell HMRC how you may any tax that may be due on income you earn from your licensed trade. It should only take a few minutes.
When you've completed the tax check, you'll get a code. You must submit it when completing your renewal.
In January, the government published further guidance to help you prepare for the new tax checks: GOV.UK – Applicants guide to completing a tax check.