Top 10 Reasons for PCO Drivers to Switch to EV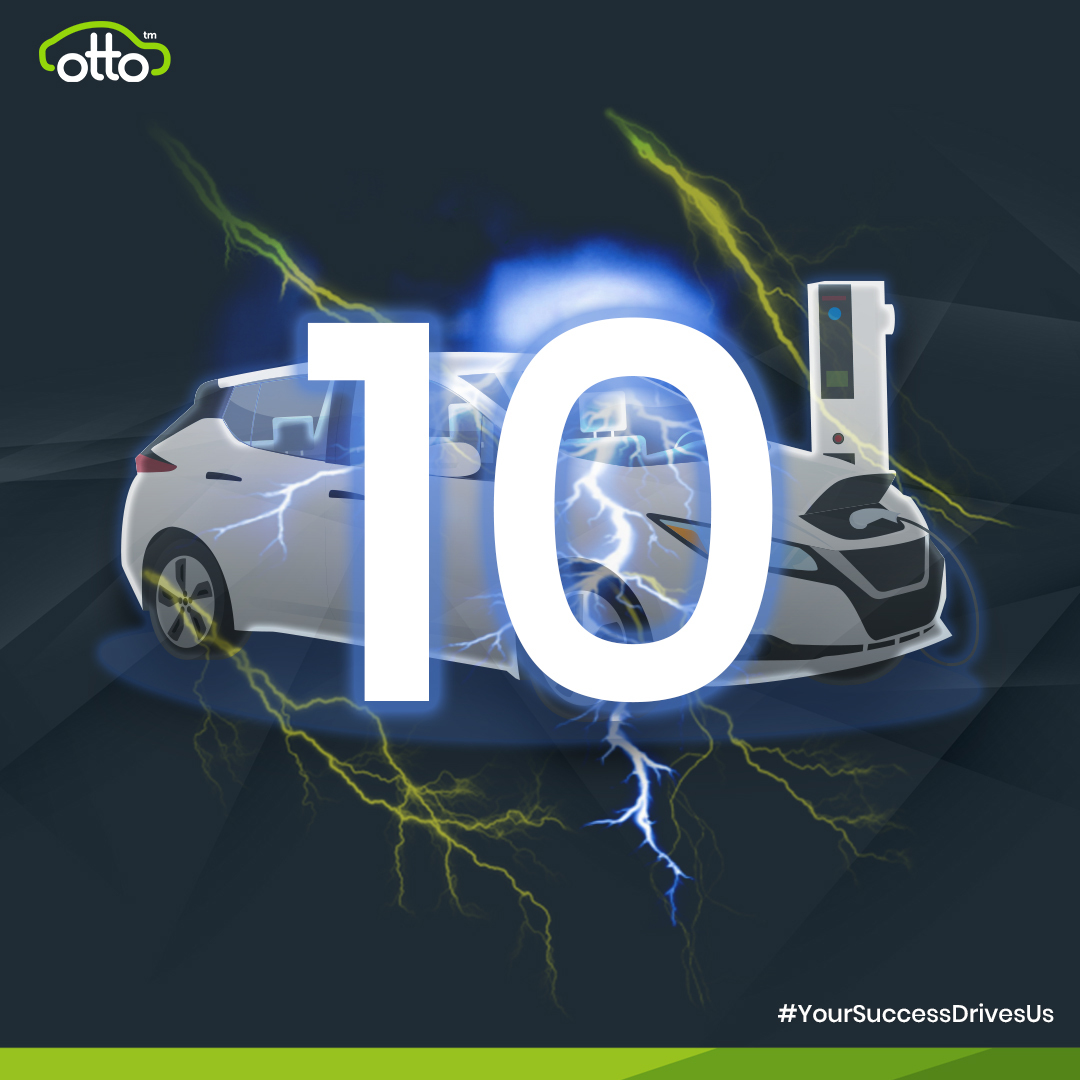 May 27, 2021
Making the switch to an EV isn't always an easy decision, and plenty of you will be wondering if you even have to make it at all. That's a perfectly understandable decision, however, we think that some of these points could persuade you otherwise.
So let's get started, here are some of the best reasons we can think to make the switch to EV right now.
1.) The UK's Getting Charged Up
One of the biggest sticking points from making the switch to EV used to be about the charging infrastructure. Whilst we're not saying that this has become perfect, we do think that PCO drivers will be extremely surprised by how well-connected the UK is becoming. With coverage increasing all across the city, it's getting extremely easy to plan a convenient charging strategy.
Fun Fact: As of April 2020 there are now over 35,000 charge point connectors around the UK. To put that into context, that's well over double the number of petrol pumps, and the numbers are growing!
2.) Incentives
Now is a good time to capitalise on the move to a PCO electric car, as there are still a number of government and private subsidies to encourage the switch to electric.
A good example of this is TfL's commitment to pay up to 75% for the installation of home chargers.
Uber is also offering a bunch of incentives too! This includes the Uber Clean Air Plan and some interesting offers around home charging.
That's not all either. Uber has also released a new Uber Green feature, which connects riders in London exclusively with PCO drivers in electric Uber cars. To push this scheme, Uber is reducing their commission on Uber Green to 15% for the rest of 2021. This means that getting an EV could potentially put you in touch with a lot of untapped drivers with lower service fees than before.
Uber isn't the first company to do this either, Kapten had released a similar feature before, and other PHV operators are thinking about doing the same.
3.) No Congestion Charges
We don't need to tell you about how those congestion charges can rack up. A lot of PCO drivers that we have been in contact with have even told us that they are avoiding CC zones altogether. That's a lot of work that's currently not being picked up.
With an electric vehicle, you can comfortably enter these zones without having to worry about paying a daily charge. That's more money in your pocket in the long run. It's a good time to capitalise on this because all Electric Vehicles will be congestion charge exempt until 2025! That's a four-year window where you won't have to worry about it.
4.) Reduced Fuel Costs
We have been talking about the dramatic changes in fuel costs for a while, and good reason too!
A 188-mile charge with a home charger will cost only £5.60, compared to the £25 that you would spend on petrol or diesel. This means that it's 3p vs 12p per mile!
Public charging points are a cheaper option as well. For example, Pod Point's chargers are around £6-7 to get a 100-mile charge on your PCO car. That's a very decent amount of juice for the price.
There is also an interesting range of offers and deals that are becoming exclusive to EV drivers over the coming months. These savings will add up in the long run, and it makes sense to take advantage as soon as possible.
5.) Zero Emissions
We feel that sometimes this point can be overlooked, and we didn't just want to put this point at the bottom. In many ways, this is one of the biggest benefits to us all in the long run. Whatever you might think about the current regulations, and how Electric Vehicles have been incentivised, it is also true that London could benefit from clean fresh air.
The number of deaths caused each year by air pollution is far too high, and by making the switch we can all do our part to lower these numbers and keep them there forever.
Some Relevant Facts: The World Health Organisation estimates that around 7 million people die annually from exposure to polluted air. When you combine that with the fact that in 2016 2 million Londoners were living with toxic air (including 500,000 children), this gives us a lot of work to do!
6.) The Drive
If you haven't already had a test run in an EV then we highly recommend it. The experience is quite different from traditional hybrids, and there are a lot of aspects of the drive that will have you completely converted.
One reason for this is because electric engines produce instant torque, this makes for extremely smooth acceleration and stopping. They have also been generally known to have marked improvements in handling, responsiveness, and ride comfort.
It's not just on the road where the differences can be seen either. The design inside of EVs is very different too. The battery takes up less space than a traditional engine, which leads to a more spacious interior for yourself and your passengers.
You might not know: EVs are actually subject to the same safety testing as other vehicle types, and a lot of them have been awarded the full five stars.
7.) Growing Range
This is actually two points instead of one. 😉
Each month there are a decent amount of new electric vehicles coming out, and a lot of them are starting to boast some decent ranges.
A year ago 200 miles was a good range, and now we have at least four PCO cars in the Otto Car range that boast much higher ranges. Don't believe us? Check out our range of electric vehicles on our Rent 2 Buy scheme and see for yourself.
8.) The Gadgets 
We mentioned the increased space inside of vehicles earlier, however, there's another side to the recent EV design that's just as exciting. Electric vehicle manufacturers are really trying to sell a piece of the future, and as a result, their engineers have invested a lot of money and time into developing the latest pieces of tech inside your car.
This includes touchscreen display monitors, heated seats, Bluetooth speaker systems, lane assist, cruise control, e-pedals, and all the parking sensors you can think of. You name it and it's probably being incorporated into an electric vehicle as we speak.
If you're personally interested in the latest gadgets, then definitely think about making the switch.
9.) Less Wear & Tear
Long gone are the days when you have to get your PCO car repaired within weeks of leaving the shop. Electric vehicles only have three main components, which is far less than the hundreds inside of petrol engines, which means that the chances of getting damaging small components are majorly reduced. This will save you a lot of stress in the long run!
Where it was previously advisable to service your car around every 10,000 miles, this is now closer to 40,000 miles. That means a lot more bang for your buck.
10.) Higher Resale Value
It's no secret that London is planning on increasing the push towards EVs. Part of that mission includes making it more and more costly to use petrol and diesel hybrid vehicles. This makes it a race against time before those cars start to diminish dramatically in value.
That's why if you're thinking about owning a vehicle now then it makes sense to think about the type of vehicle that will hold its value better in the future. Your PCO car is more than just a tool for work, it's an asset, and that's why you need to start thinking about what will serve you best in the long term as well.
Some Tips & Resources 
If you're still looking for more information, then please feel free to check out some of the links below.
Otto Car has just released our new charging network exclusively for new Rent 2 Buy drivers. This will give you access to over 600 rapid chargers in London and there are exclusive discounted rates so you'll save a small fortune.
Uber drivers will definitely be interested in finding out more about the Uber Clean Air Plan. This includes our Uber Clean Air calculator; which will help you figure out how much your weekly rental fees will be reduced with your current Uber Clean Air Plan savings.
Feel free to also check out our recently updated PHV Operator Guide page for 2021. This lists the best PHV operators around London right now, and the vehicle specs required to join them.
PCO drivers looking to see the nearest charge points to them can also check out Zap Map's interactive map.