WHERE TO FIND ULTRA-RAPID EV CHARGERS IN LONDON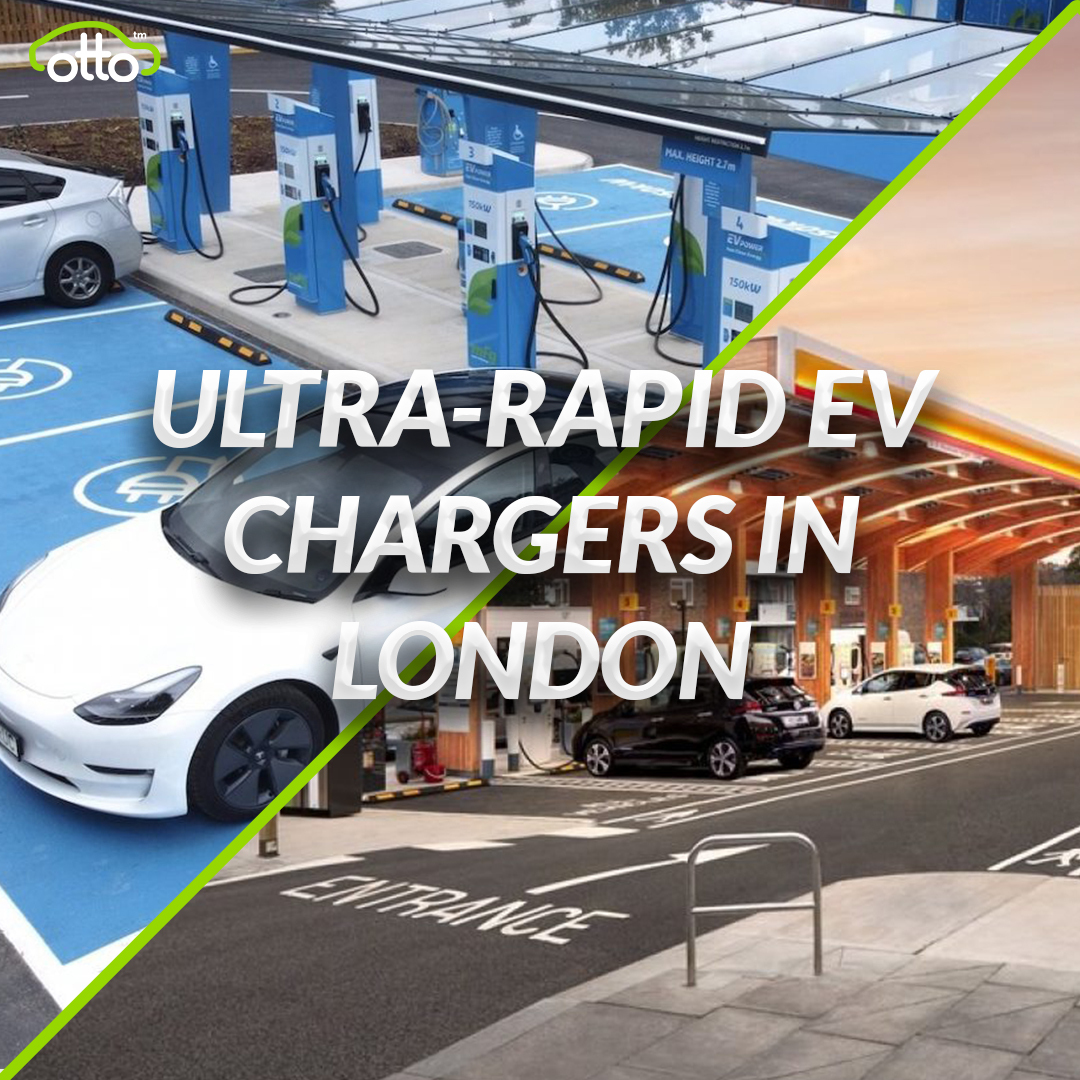 January 19, 2022
As a private hire driver, time is money. We understand it's more important than ever to get more trips and have better access to public charging points, especially if you don't have a home charger. The Otto Team has put together a quick and easy PCO driver guide to ultra-rapid EV charging points around the city to help reduce your range anxiety.
What are ultra-rapid EV chargers
Ultra-rapid chargers generally charge at >150kW, and they are able to take most EVs from 0-80% in less than 20 minutes. It's a quick solution and could work out very well for drivers in PCO cars like the Volkswagen ID.3 and Hyundai Ioniq 5 that can handle them. However, they won't be suitable for some of the Uber cars, due to how much kW they can take in at any one time.
Ultra-rapid charging points cost more than fast or slow chargers, but they offer a fast, convenient and comfortable alternative for private hire drivers.
Read More: Your ultimate guide to EV charger types for PCO Drivers
Where can you find ultra-rapid charge points in London
1. Shell Recharge Fulham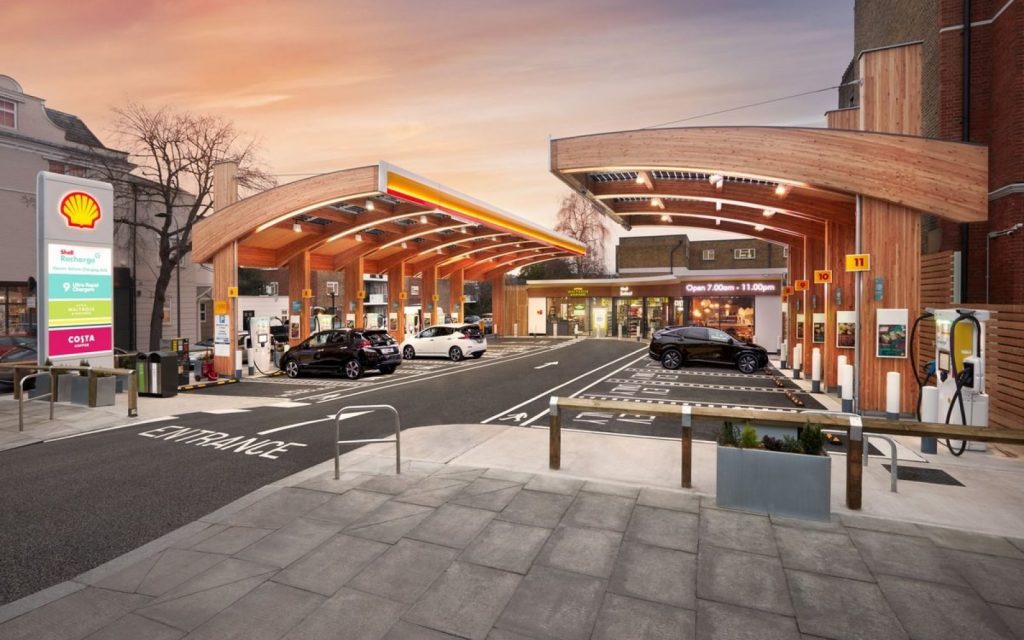 Shell opened its first EV charging hub in the UK in Fulham in January 2022, replacing existing fuel pumps with 175kW charging points. The Fulham hub is the first dedicated EV charging location, with a capacity for nine cars to top up their batteries.
The hub also offers a seating area for waiting EV drivers, together with a Costa Coffee store and a Little Waitrose & Partners shop. You might want to check out this new and trending spot, charge your PCO car and take a break here if you drive around West London!
Address: Shell Recharge Fulham, 923-931 Fulham Road, SW6 5HY
Power output: 175kW
Cost: 49p/kWh
Charge points: 9
Website: https://bit.ly/3KAA6yu
💡 Tips: How to calculate EV charging time
A general rule for calculating how long a charger will take is:
Your PCO car's battery capacity ÷ kW speed of the charger
For example, the Volkswagen ID.3 has a 58kWh battery. On an ultra-rapid charger (150kW), that means it will take 58kWh/150kWh = 0.4 hours (24 minutes) to complete a full charge.
Please keep in mind that most PCO drivers will be charging between 20-80% where the charging times are fastest.
2. bp Hammersmith Flyover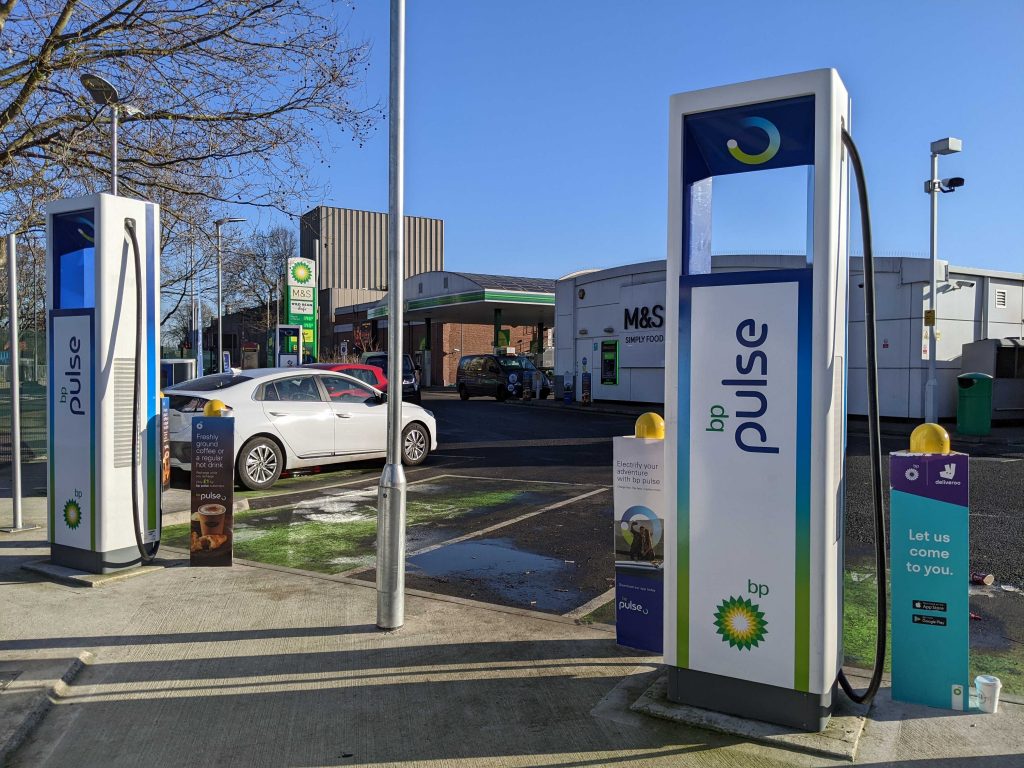 Interested to know what the UK's best EV charging destination is like? The bp Hammersmith Flyover is bp's flagship UK site and has won the "Charging Destination of the Year" in 2020. It's the first and was once the only ultra-rapid public charging hub in London back in 2019. It features four 150kW ultra-rapid chargers and one 50kW rapid charger, with facilities such as an M&S Simply Food store, a Wild Bean Cafe, and a seating area with 3-pin and USB power outlets. You might also jet wash your PCO car here.
Address: bp Hammersmith Flyover SF Connect, 171 Talgarth Road, Hammersmith, W6 8BJ
Power output: 150kW
Cost: 38p-50p/kWh
Charge points: 5 (4x 150kW + 1x 50kW)
Website: https://on.bp.com/3KpynMh
💡

Tips: Save your time and money with Otto Charging Network
The Otto Charging Network offers PCO drivers exclusive access to London's largest network, and you don't have to worry about not being able to find a charging point.
600+ rapid chargers and 700+ fast chargers
Discounted rates exclusively for our Rent 2 Buy and Friendly Finance drivers
Charge up to 80% in around 30 minutes with our rapid chargers
Available exclusively on Otto Car's Rent 2 Buy / Friendly Finance schemes for new PCO drivers
Learn more about our Car + Charge Plan.
3. MFG Putney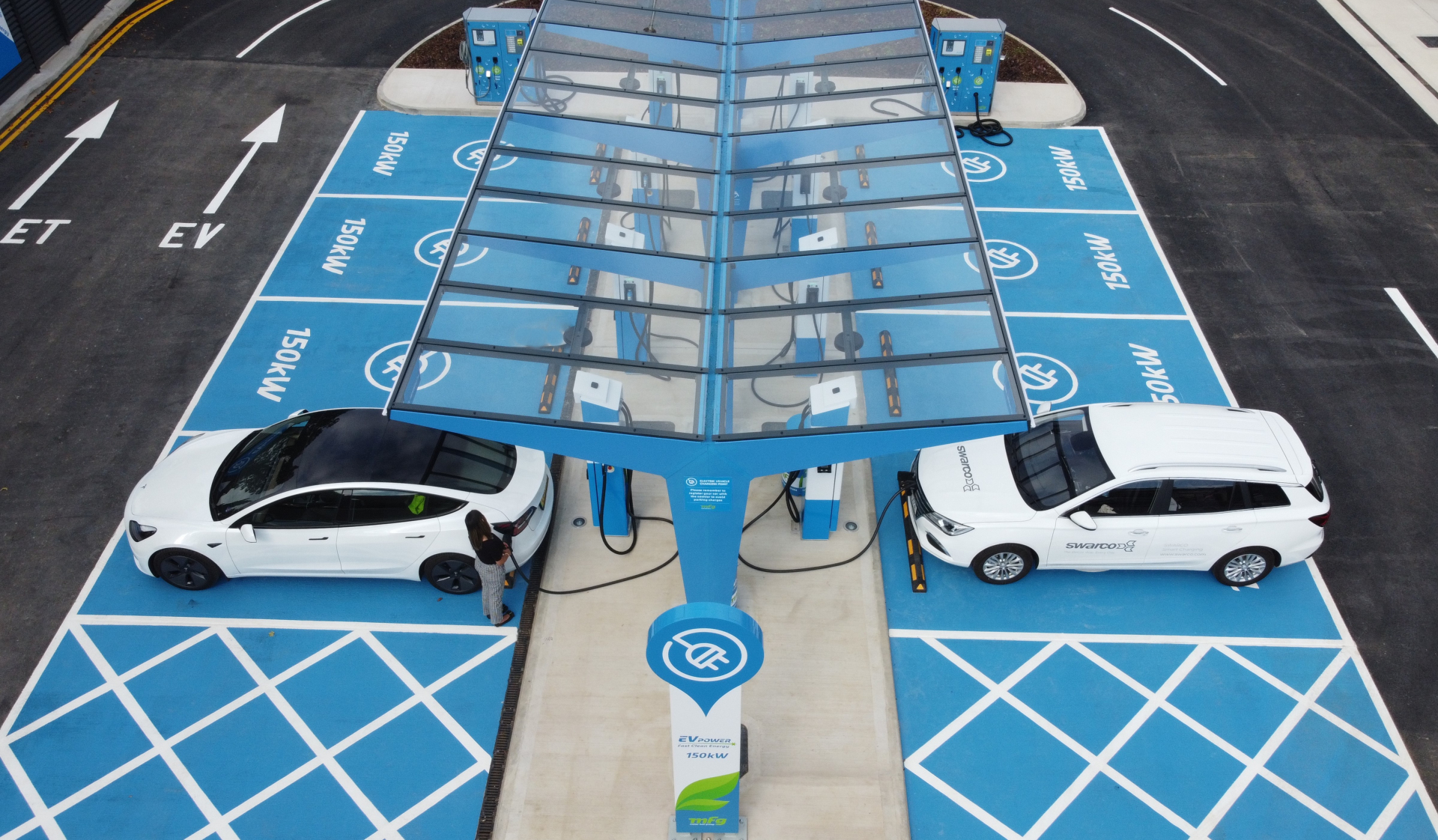 The charging hub in Putney is MFG's flagship EV charging station in London. It is a dual-fuel station that contains eight ultra-rapid 150kW charging bays and eight traditional petrol pumps. The 1500 sq ft site includes Costa Coffee, Budgens and an Amazon drop box and home delivery location. The station looks fresh and modern, doesn't it?
Address: MFG Putney, 134 West Hill, SW15 2UE
Power output: 150kW
Cost: 39p/kWh
Charge points: 8
Website: https://bit.ly/33KVv74
So…that's all?
Of course not. There are smaller ultra-rapid stations around London, for example, there's another Shell Recharge in Battersea, and an MFG station in Newington. You could always make use of EV charging maps like Zap-Map, Chargemap and London Electric Vehicle Charging Points to find public charging stations.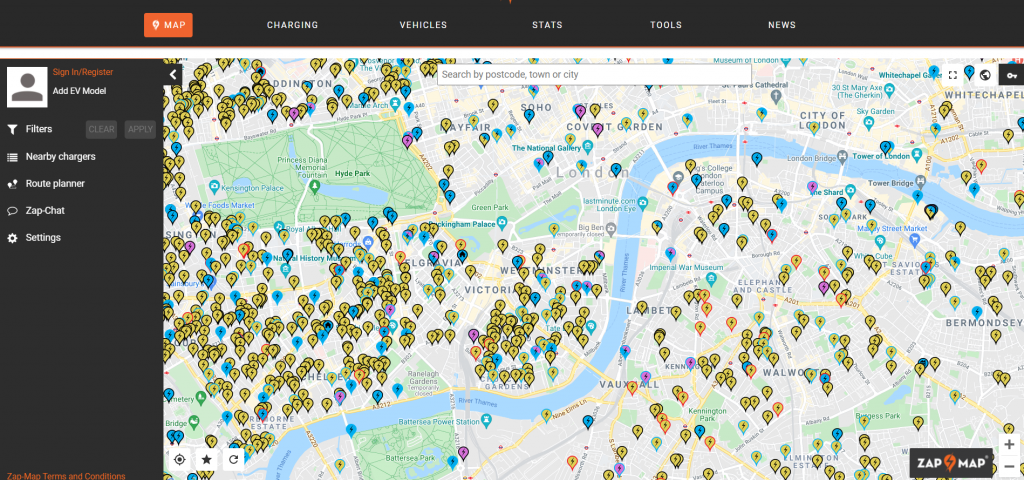 What's next
We understand that EV charging is a big part of your PCO journey. To make your life easier, our Otto Charging Network includes over 600 rapid chargers in London and you can make significant savings on your running costs by avoiding the monthly membership fees just to access a network.
See how much you can save with our Otto Charging Network.